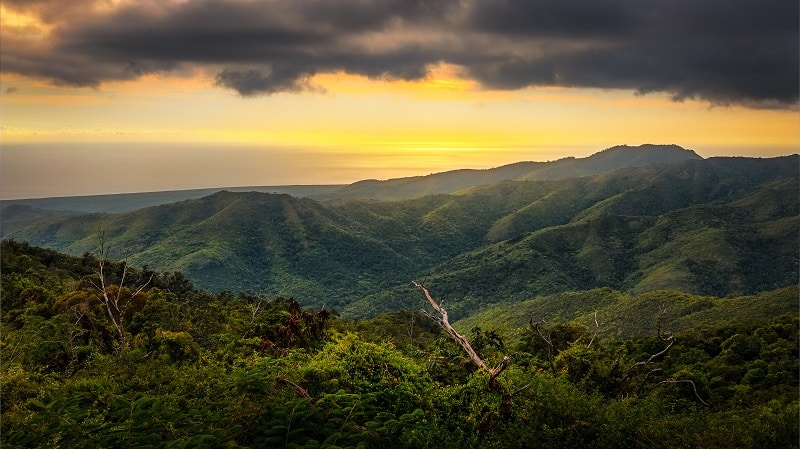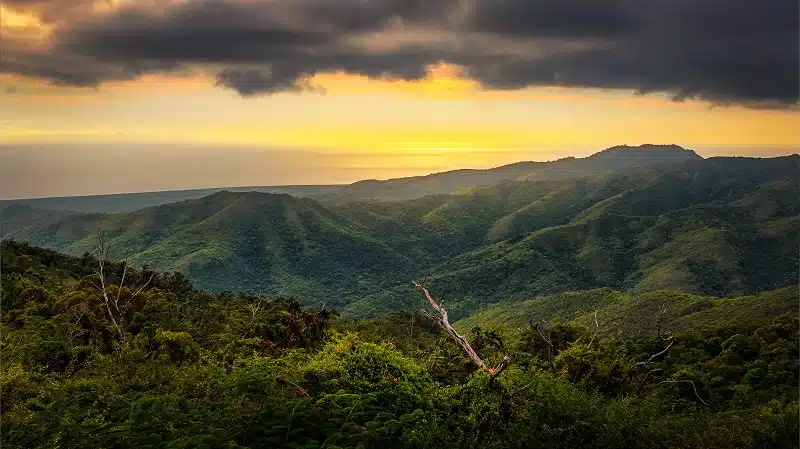 The Escambray Mountains are a beautiful, forest covered mountain range located broadly in the centre of the island and incorporating the regions of Cienfuegos, Villa Clara & Sancti Spiritus.
Running east – west, the Escambray Mountains (Sierra del Escambray in Spanish) stretch for approximately 50 miles and, at Pico San Juan, reach a maximum altitude of some 960 metres.
Although less developed for tourism than one might expect, Topes de Collantes national park in particular (and Parque Guanayara within it) is home to a number of walking trails, many of which end up at cascading waterfalls and natural swimming pools.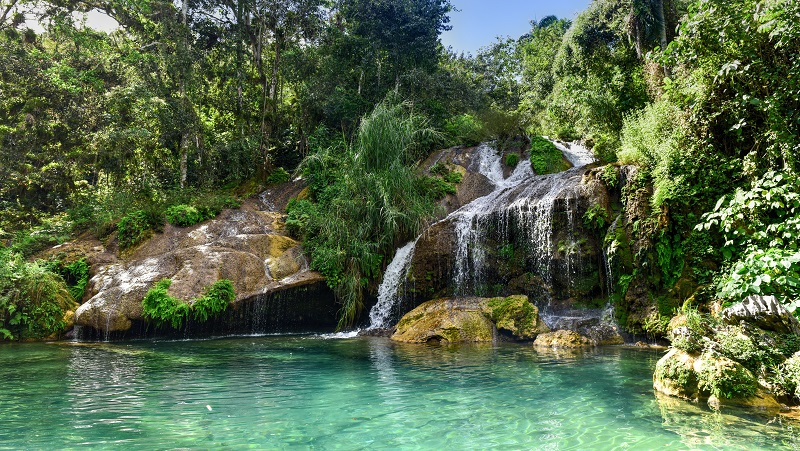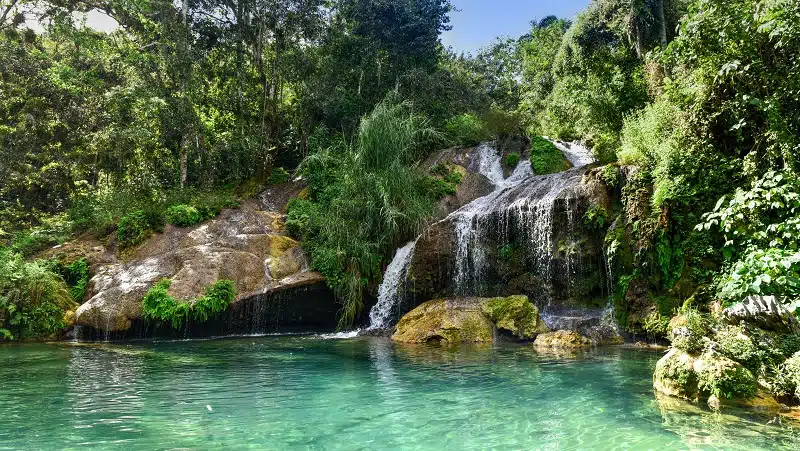 Accommodation within the Escambray Mountains is either non-existent or very poor, so the vast majority of visitors base themselves in the beautiful towns of Trinidad and, to much a lesser extent, Cienfuegos, and explore from there.
Because tourist development is so scarce, exploring the mountains on one's own is not generally recommended. It's not that it is particularly dangerous – nothing is going to jump out and eat you – but you will struggle to locate the start of trails or be able to follow any reliable markings. If you're expecting any Ordnance Survey style / quality maps of the area, you can forget that too.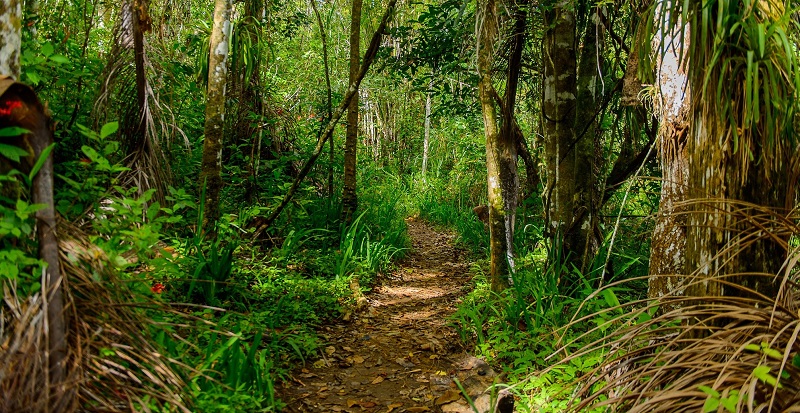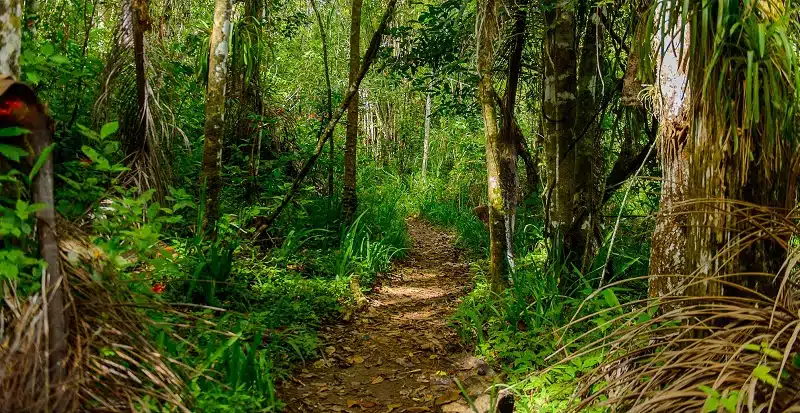 While it is sometimes possible to make arrangements to explore the Escambray Mountains locally, our strong recommendation is that you book such arrangements in advance as part of a bespoke holiday. You'll save yourself time and bother and will be certain of exploring with a licenced guide.
Beyond The Ordinary offer a number of day Trips into the Escambray Mountains while clients on our small group escorted Cuba tours will visit beautiful El Nicho en-route between Trinidad & Cienfuegos.
Aside from exploring the area on foot, for anyone considering a fly drive holiday, the direct drive through the Escambray Mountains between Trinidad & Santa Clara is widely regarded as being amongst the best drives in Cuba. It may not seem a great distance on the map but, due to the nature of the terrain, can take a good three hours.