Cuba / Travel
Cuba Fly Drive
Self drive holidays in Cuba
As the largest island in the Caribbean, stretching almost 1,000kms from end to end, a Cuba Fly Drive holiday is one of the best ways to explore its numerous, spread-out attractions.
Driving conditions in Cuba
If you have visions of chaos and carnage on Cuba's roads, don't worry, quite the opposite is true.
The only place on the island with anything resembling traffic or a rush-hour is Havana but, even then, it's very light compared to the vast majority of cities its size. Anyway, there is no need for a car while in Havana (and parking is a hassle) so the only traffic you'll experience is on departure and / or return.
Outside of Havana, Cuba's roads are blissfully quiet and devoid of traffic. Very few Cubans own cars and, where they do, they are generally in poor condition and rumbling along at 40mph.
A main highway runs from Vinales in the west to Santiago de Cuba in the east and there are sections where you will have to wait for another car to pass by.
Road conditions on the main routes are ok although occasional potholes mean that you need to be vigilant at all times. With so little traffic, animals and pedestrians can also be somewhat blasé about road use, another reason to be conservative in your driving and to avoid driving at night.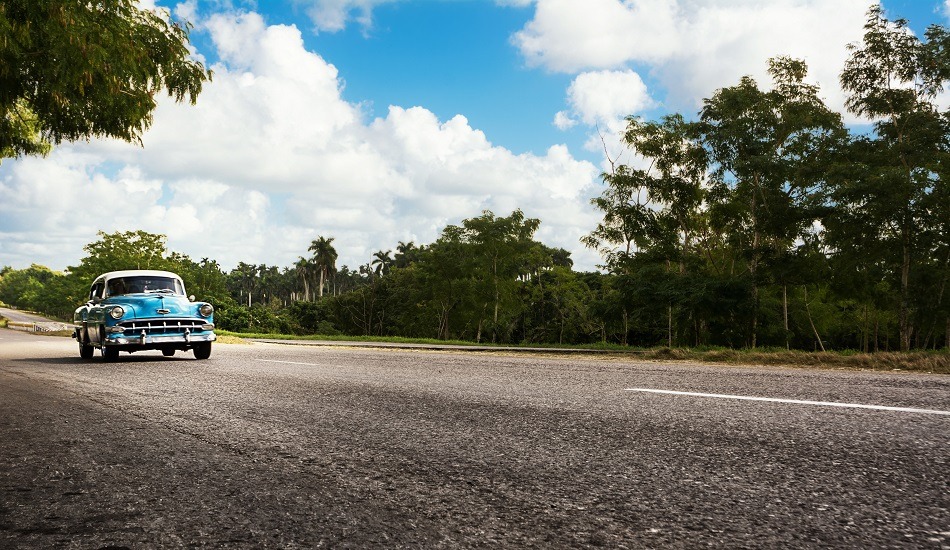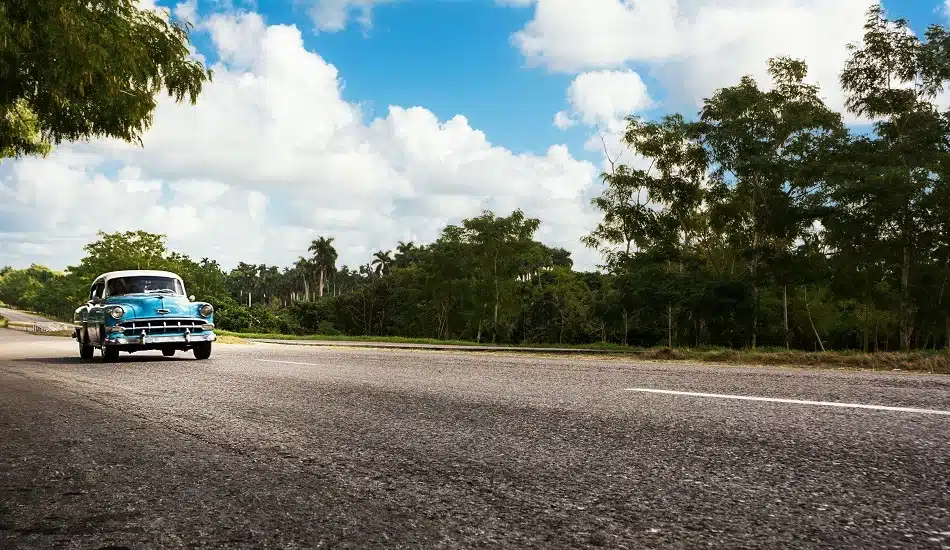 Safety in Cuba
Cuba is one of the safest destinations in the world so you need have no concerns here. The only slight caveat concerns hitchhikers.
While tourists are under no obligation to provide lifts to hitchhikers (unlike locals), it used to be considered a great way to meet locals outside of the normal tourist establishments, not to mention a way to avoid getting lost (see below).
Over the years, there have been occasional reports of scams related to hitchhikers so, unfortunately, it is something that we now have to recommend against.
Age limits for car rental
To hire a car in Cuba, clients must be a minimum of 21 years of age and no more than 69 years of age.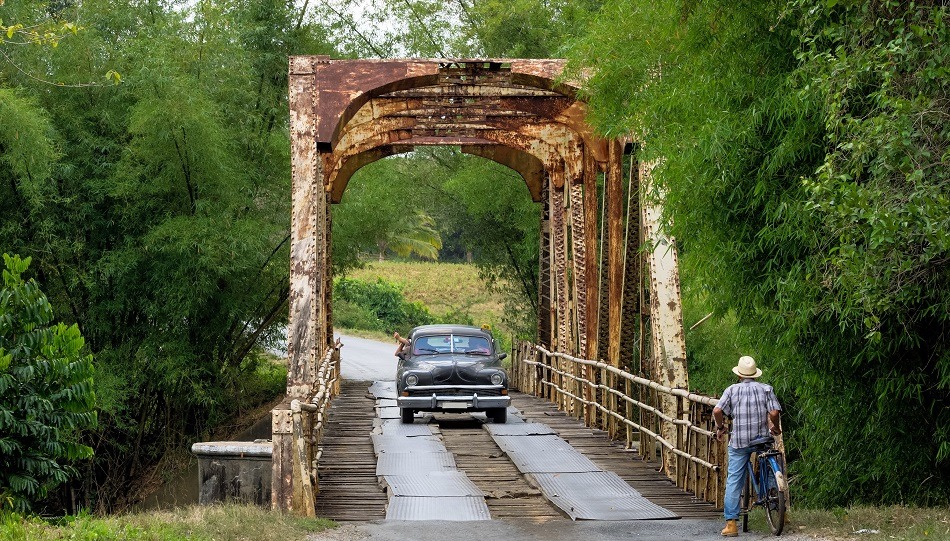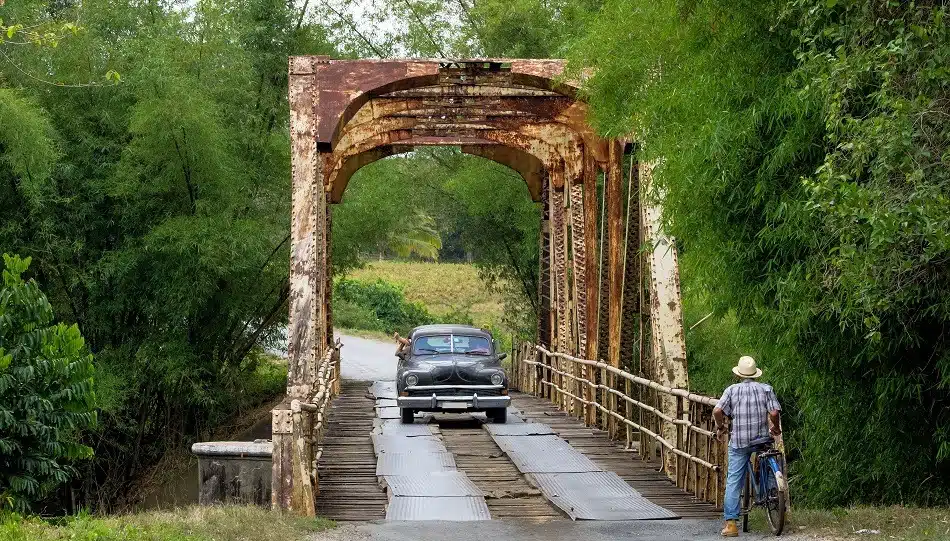 Cuban maps, GPS & Satnav
Maps of Cuba (the old-fashioned, paper, and impossible to fold types) have long been something of a joke.
Getting hold of them in Cuba is now almost impossible while those available in the UK and beyond are on a scale that provide little more than a broad insight into the island's route network.
Nor will you find Satnav in Cuba while stand-alone GPS devices are illegal.
Using the GPS on your mobile phone isn't a problem legally although getting a signal will be.
The best solution therefore is to download an offline Cuba map app to your phone and make sure that you fully charge your phone every night.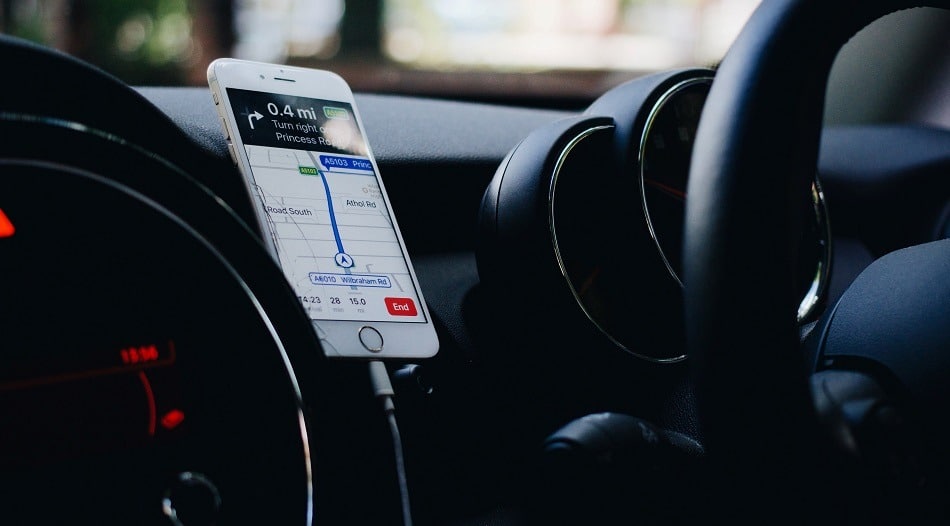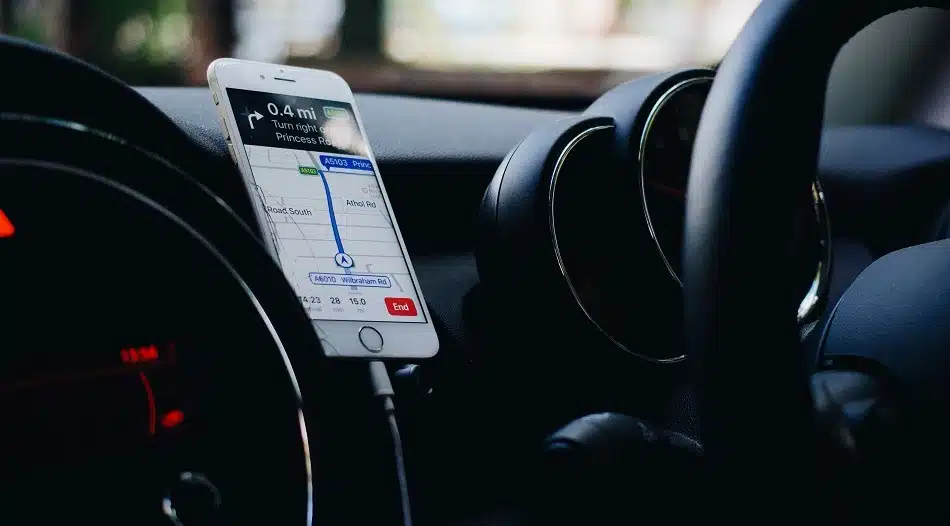 Finding fuel in Cuba
While there aren't petrol stations on every street corner in Cuba, finding petrol stations at regular intervals on the main tourist routes isn't a problem either.
As with any destination that you aren't familiar with, we suggest filling up as and when possible.
In terms of cost, fuel prices aren't the bargain they once were but are still cheaper than in the UK.
Car hire companies & costs
There are no western car hire companies in Cuba and those rental agencies that exist are all state run.
The best of the lot is Rex Cars but, even then, they are somewhat chaotic, expensive and suffer from a perennial lack of vehicles, especially during the high season.
Broadly speaking, you can expect to pay around £100 a day for an ordinary, 4-door saloon. Yes, that is pricey but getting around Cuba in general has never been cheap. If you're looking for better value travel options, you may wish to consider taking the tourist bus.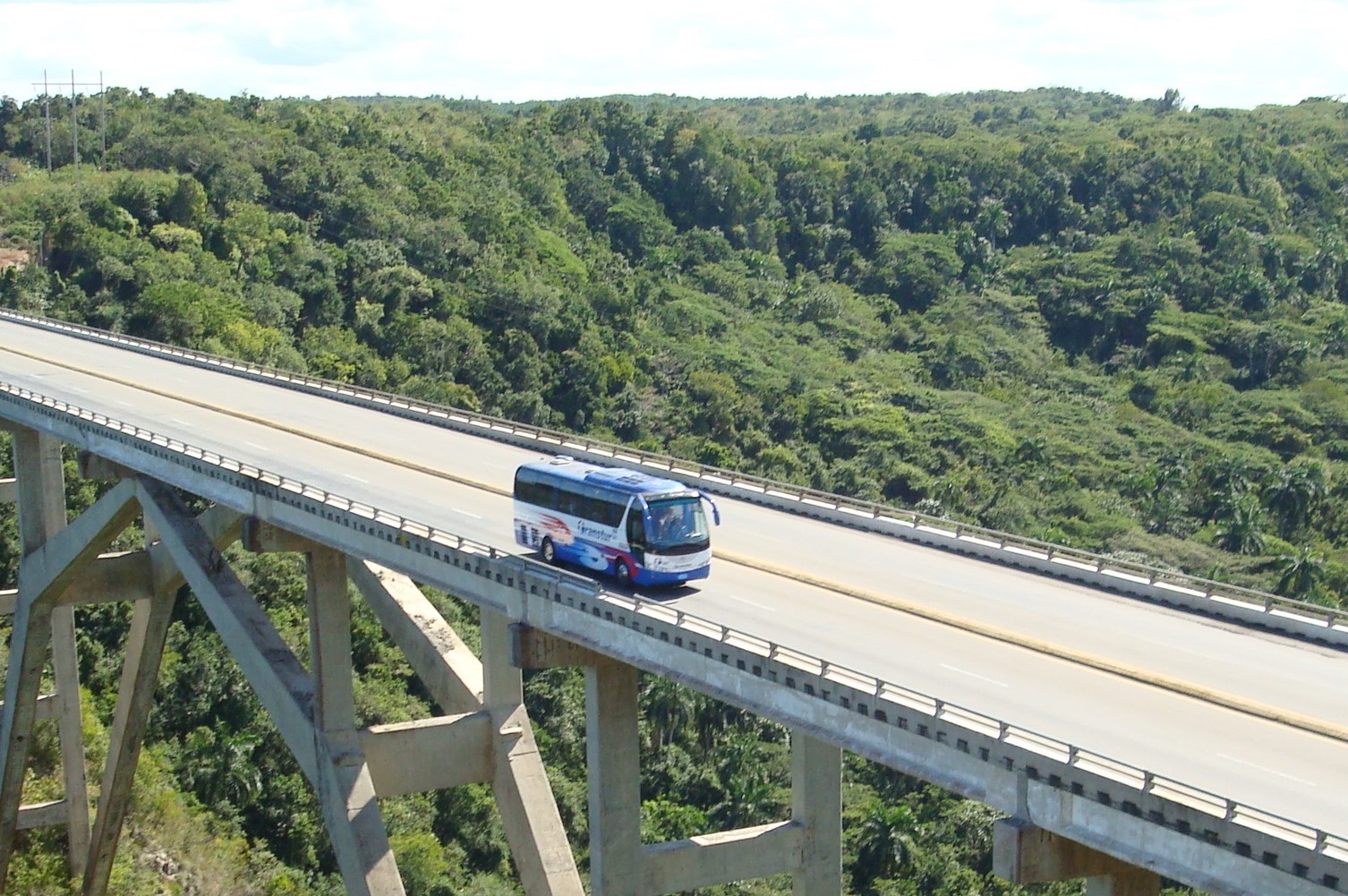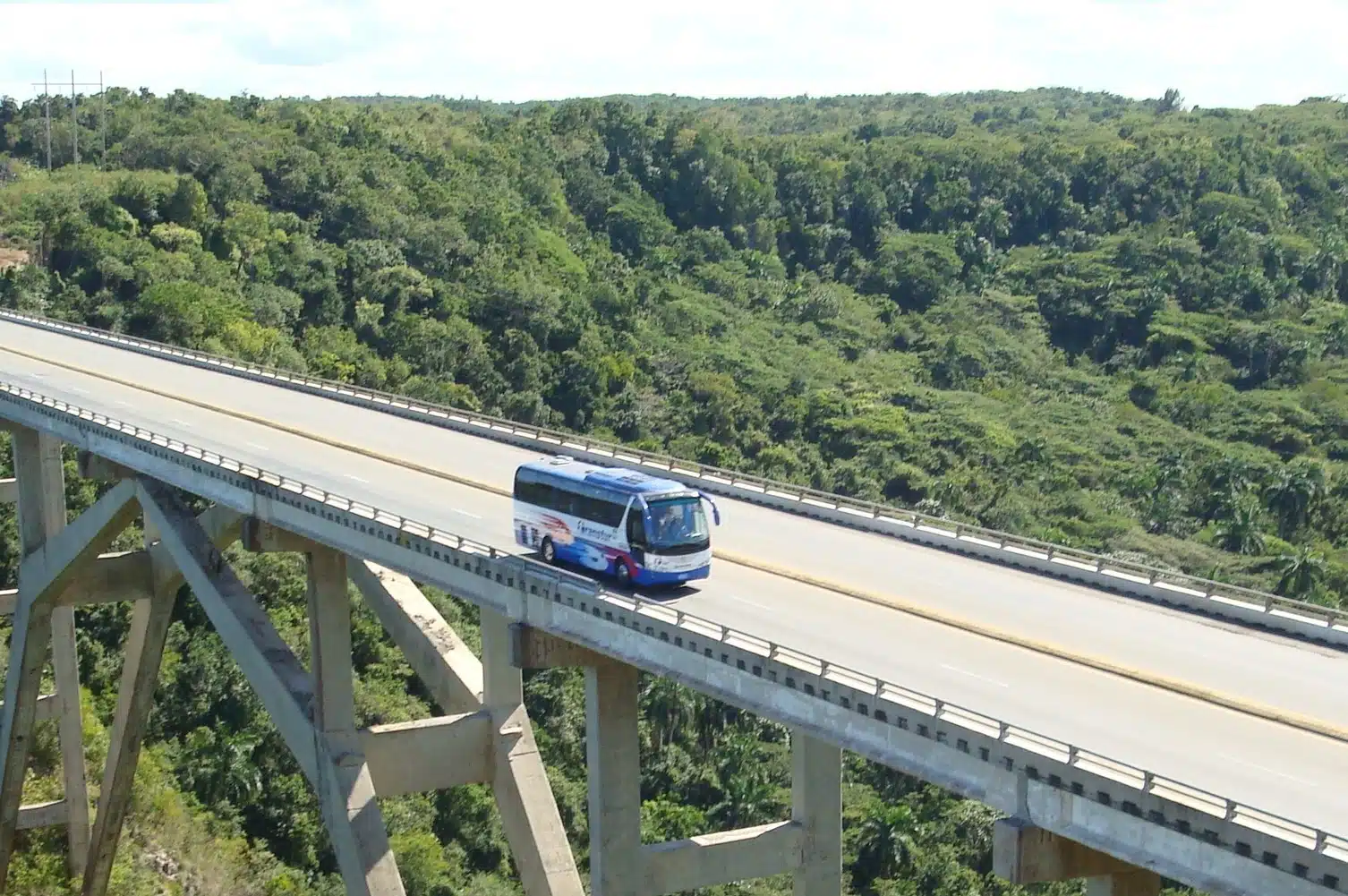 Collection and drop off
Cuba is a large island and it may be that clients wish to collect their car in one location, ie Havana, and drop it off somewhere different, ie at the beach.
While this is possible, Rex Cars (with whom we work) don't have offices everywhere on the island and drop off fees will apply.
We are happy to advise on the best options for your specific requirements.
Driving times in Cuba
Driving times vary depending on the driver, weather conditions and stops along the way but you can find a broad guide in a previous Feature we wrote on the subject, namely Driving times in Cuba.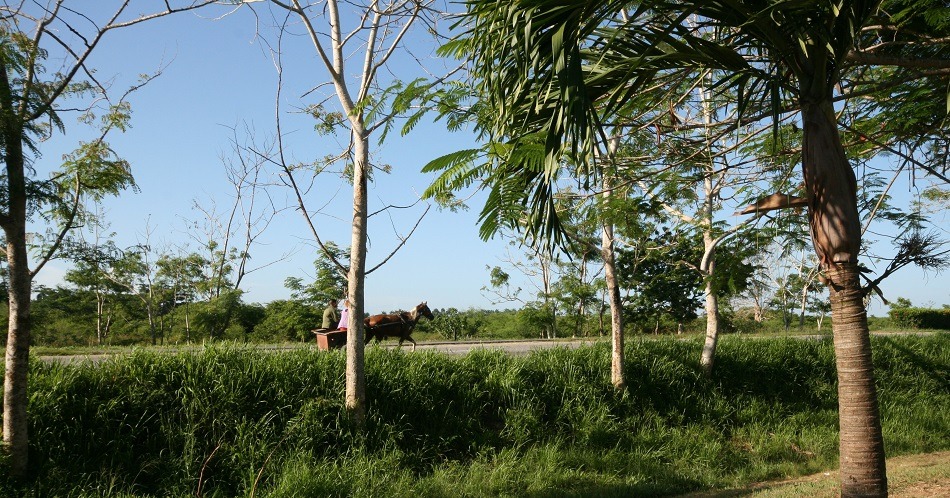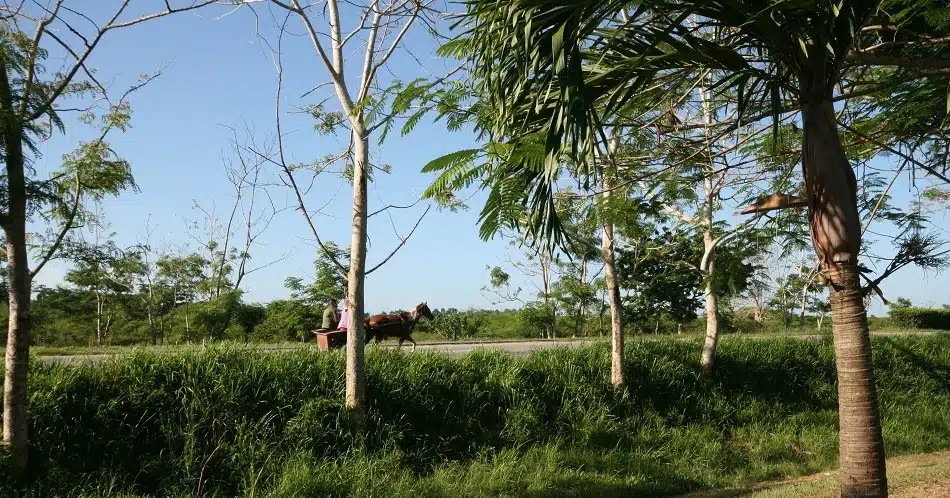 The most scenic drives in Cuba
There are no unattractive or ugly driving routes in Cuba, mainly because of the lack of urban sprawl and out-of-town developments.
While parts of the main highway can be flat and straight, there will be nothing but countryside on either side, often citrus farms or cattle grazing pasture.
In terms of the most spectacular driving routes in Cuba, this would be a toss-up between La Farola  (pictured below) the final part of the route between Santiago de Cuba and Baracoa, and the direct route between Trinidad & Santa Clara through the Escambray Mountains.
Other, scenic driving routes include the area around the Vinales Valley, between Las Terrazas & Soroa, the Zapata & Bay of Pigs area, the Valley of the Sugar Mills and the coastal road west from Santiago de Cuba.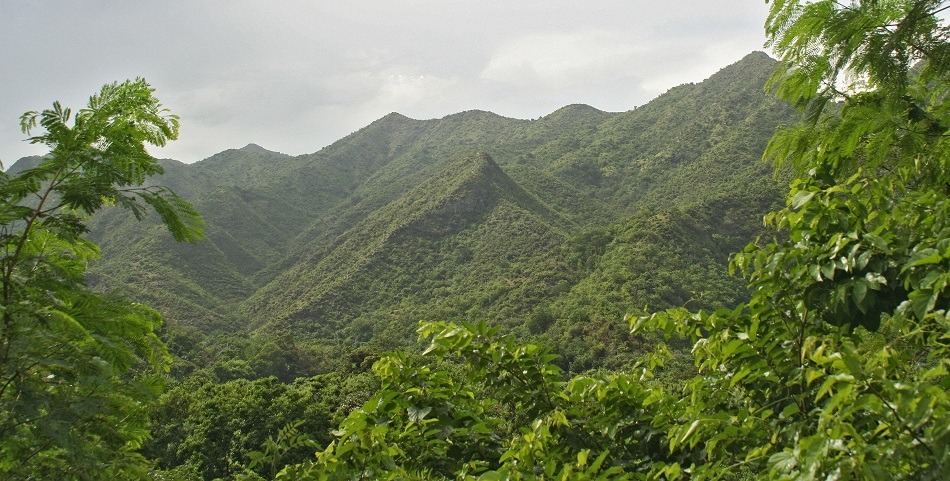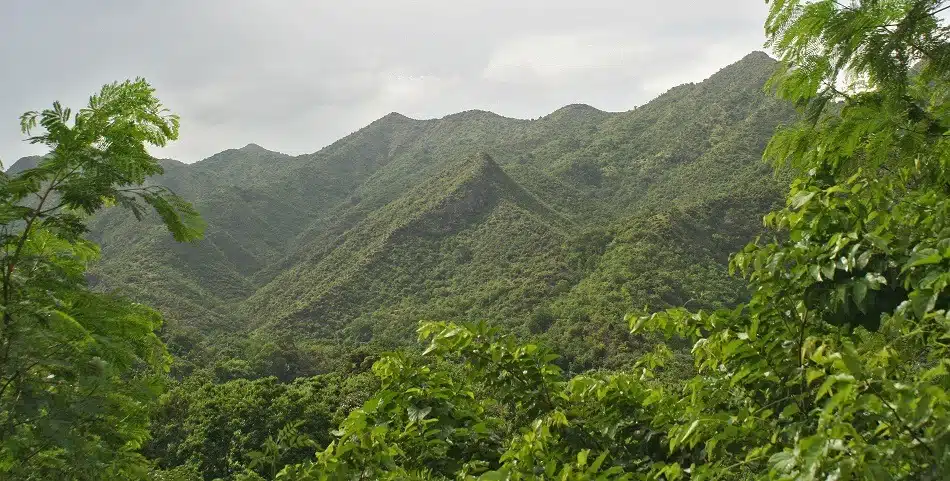 Cuba Fly Drive Itineraries
As all our Cuba holidays are entirely tailor made, there are literally thousands of different fly drive itineraries that we can suggest.
Within the Itineraries section of our website, the Western Cuba Fly Drive will give you a broad and introductory idea as to what is possible.
Further information and advice can be found in our Features section including our top tips on some of the best drives in Cuba.
To discuss your own personal requirements and plans for a Cuba Fly Drive holiday, simply give us a call on 01580 764796 or email us on travel@beyondtheordinary.co.uk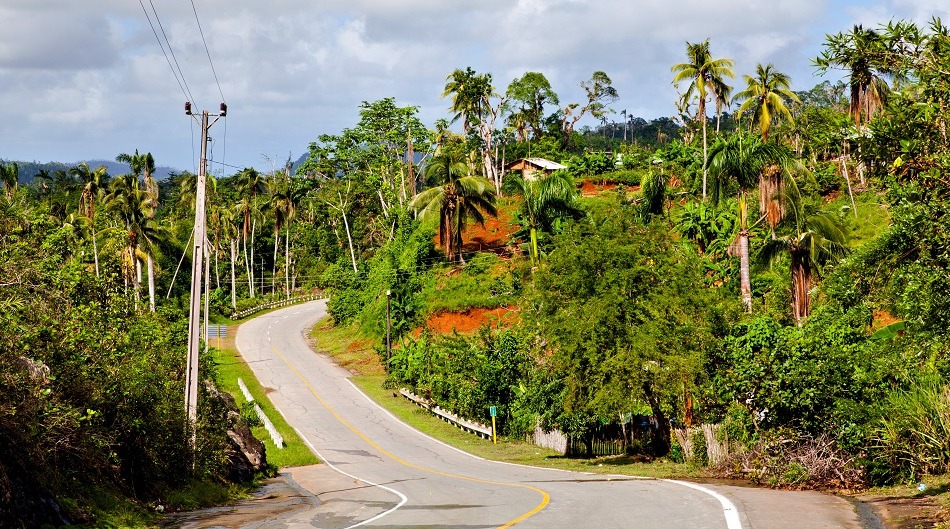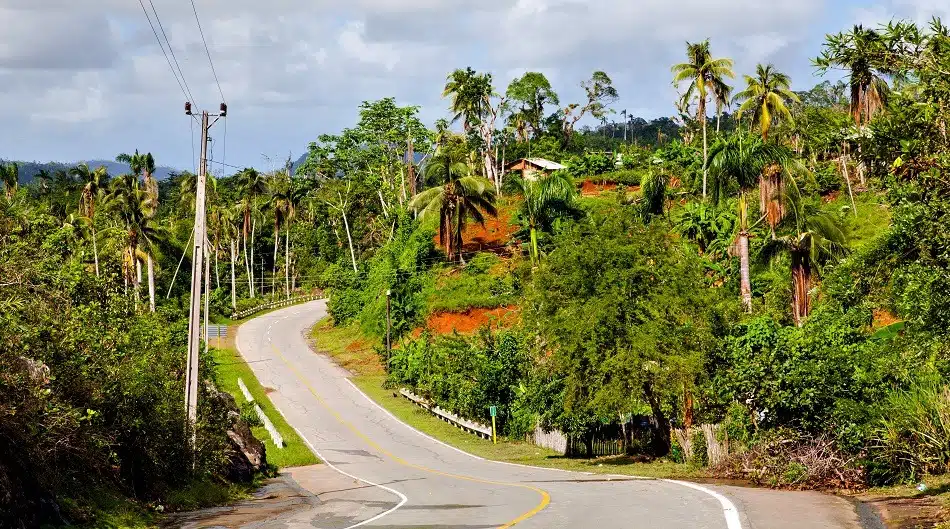 January

February

March

April

May

June

July

August

September

October

November

December