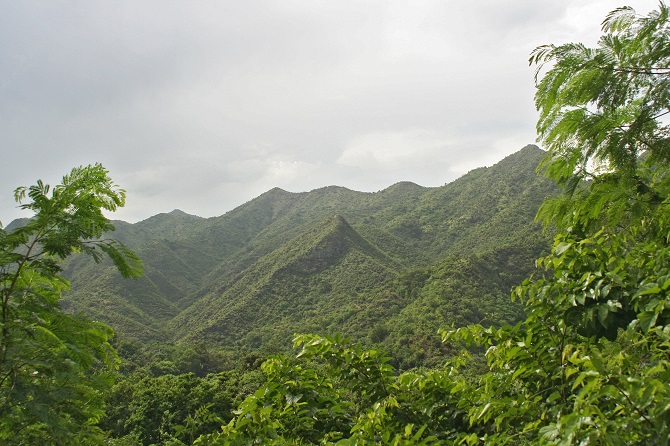 Right up until 1965, and the building of La Farola, the town of Baracoa was a virtual island, cut off by land from the rest of Cuba and only accessible by sea.
La Farola is the name given to the 120km stretch of road that links Baracoa with Guantanamo on the south coast. Viewed as one of the first, great infrastructure achievements of the Cuban Revolution, building of the road was actually begun, but then abandoned, by the previous government.
Although La Farola refers to the entire route between Guantanamo and Baracoa, it is the near 60km stretch between Cajobabo and Baracoa that is widely considered to be the most scenic drive in Cuba, winding its way up and over the Cuchillas de Baracoa Mountains, some of the steepest in Cuba and covered in dense vegetation.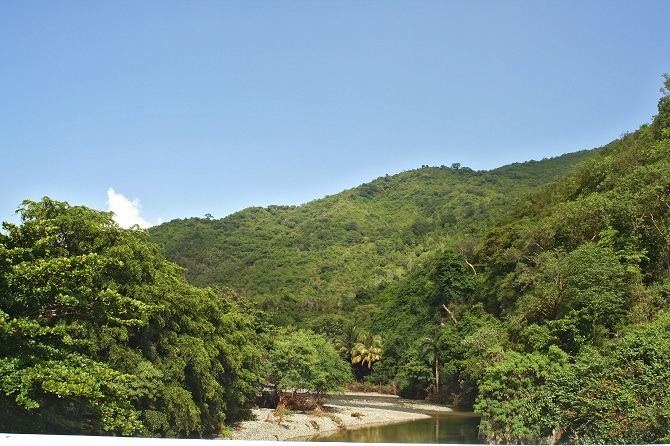 The road reaches a maximum height of over 600 metres and includes no less 11 bridges. Beautiful by day, with occasional spots to pull over and let the driver enjoy the views (usually in the company of local fruit sellers) La Farola is not somewhere you would want to drive in the dark as parts of the road are in poor condition.
The drive between Baracoa & Santiago takes approximately 3 hours. In contrast to the majestic beauty of La Farola, the drive north from Baracoa towards Guardalavaca and Holguin is one of the least pleasant in Cuba – the road is still not paved, is in poor condition in parts and, around the nickel mines of Moa, is shared with gargantuan trucks.
If you're looking for accommodation in Baracoa, there are a handful of simple hotels in town, such as El Castillo, La Habanera, Hostal 1511, Hostal Rio Miel although I'd recommend staying in one of the many casa particulares, including the excellent Villa Paradiso.
In terms of itineraries, our small group 14 Night Cuba Tour  & tailor made Eastern Cuba Highlights both include La Farola although there are many more potential options that we can suggest.
For further suggestions as to great roadtrips across Cuba, do check out our feature on the best drives in Cuba.