Cuba / Itineraries
14 Night Cuba Tour
This 14 Night Cuba Tour is a small group escorted tour that takes in almost all the key highlights of Cuba starting and ending in Havana and taking in the Vinales Valley, Las Terrazas, Santa Clara, Trinidad, Bayamo, Santiago, Baracoa, Holguin, Camaguey & Cienfuegos.
Day 1 — Havana

Having arrived in Havana, clients will be transferred the short distance from Havana airport to their accommodation in Old Havana.

With flights generally arriving in the late afternoon or early evening, most clients will probably look to go for a short stroll, have a light dinner and then get at earlyish night in preparation for the busy week ahead.

Suggested Accommodation: Havana Casa Particulars

---

Day 2 — Havana

After breakfast at your accommodation, you will meet up with your guide and start the day with a visit to a working cigar factory, to see for yourself the process involved in making the world's most sought-after cigars.

You will then proceed to the fascinating Museum of the Revolution, housed in the beautiful, former Presidential Palace in the heart of Old Havana before the first half of the day concludes with lunch in a nearby restaurant.

After lunch there will be a leisurely, guided wander around the streets of Old Havana, taking in the four primary plazas of Plaza de Armas, Plaza Vieja, Plaza de la Catedral & Plaza de San Francisco.

Having explored Old Havana on foot, and after a break to freshen up, the early evening will be spent cruising the streets of 'New' Havana in the back of a classic American car dating back to the 1950s or 60s. En-route you will visit Revolution Square, drive down the iconic Malecon and past the elegant mansions and embassies in the Miramar neighbourhood before ending at 'Bosque De La Havana', a beautiful tropical woodland and park that is known the lungs of Havana.

To end the day, you will be dropped off at Jibaro Bar (visited in 2019 by Prince Charles & the Duchess of Cornwall), a vibrant tapas bar where, after a lesson in making Cuban cocktails, a delicious, light meal of tapas will be provided.

After dinner, you will be dropped back at your hotel. Alternatively, the guide can recommend a number of great nightspots in the city or, if you want, tickets can be booked in advance for the famous Tropicana show.

Suggested Accommodation: Havana Casa Particulars Meals Included:

Breakfast, Lunch, Dinner

---

— Havana, cigar factory visit

— Havana, horse & carriage

— Havana, classic car tour

Day 3 — Havana to Las Terrazas via Vinales

After breakfast, you will depart Havana and head west to the Vinales Valley, home to some of Cuba's most beautiful countryside as well as the tobacco that goes into its world-famous cigars.

Surrounded by the steep-sided hills of the Sierra de los Organos, the Vinales Valley is an outstanding karst landscape whose stand-out feature are the limestone mogotes that rise sheer from the valley floor, reaching heights of up to 300 metres.

As part of your visit, you will take a short, guided-walk through the valley floor, taking time to visit a traditional farmer's house and to explore the picturesque town of Vinales. The Vinales Valley is also home to an extensive network of limestone cave and there will be a subterranean boat ride through the Cueva del Indio.

Having visited a cigar factory in Havana, you will now also have the opportunity to visit a tobacco plantation and to see how the tobacco crop is dried in huge barns, ready to be turned into cigars.

Lunch will be served at a local organic farm that enjoys wonderful views across the Vinales Valley. There will also be an opportunity to learn about the workings of the farm and its organic methods which garnered the interest of no less a visitor than President Obama.

In the late afternoon you will leave Vinales and heading back the way you came, proceed to the small community of Las Terrazas, located within the beautiful countryside of the Sierra del Rosario Biosphere.

After settling in at your hotel for the night, there will be a brief tour of the surrounding area and an introduction to the farming practices and various eco-activities that are practiced here.

Appropriately, dinner tonight will be at an organic, vegetarian restaurant in Las Terrazas that uses only locally sourced ingredients.

Suggested Accommodation: Hotel La Moka Meals Included:

Breakfast, Lunch

---

Day 4 — Las Terrazas to Trinidad via Santa Clara

Departing Las Terrazas after breakfast, you will turn back east, passing to the south of Havana before continuing along the near empty autopista to the city of Santa Clara.

On arrival at the outskirts of Santa Clara you will visit Che Guevara's mausoleum as well as the museum of his life before heading into the city centre and the Tren Blindado, the remains of a government, armoured-train that was attacked and seized by forced led by Che Guevara in what was a turning point in the Cuban Revolution.

After lunch in a local restaurant, you will leave Santa Clara behind and take the picturesque road through the Escambray Mountains to the Valley of the Sugar Mills.

As the name suggests, the Valley of the Sugar Mills (Valle de los Ingenios in Spanish), was once the epicentre of the Cuban sugar industry, an industry that created huge wealth for a select handful of landowners but misery for the slaves who worked the fields.

Of the estates that once prospered in the Valley of the Sugar Mills, perhaps the most famous (and visited) is Manaca Iznaga. Set in a beautiful location, the tower at the centre of the estate now offers visitors panoramic views of the area; during the years in which it was a working plantation, the same tower was used as a look-out for watching over the slave workforce.

After a long day, it is then a relatively short drive from the Valley of the Sugar Mills to the beautiful town of Trinidad, your base for the next two nights. Dinner will be at a casa particular restaurant in town.

Suggested Accommodation: Trinidad Casa Particulars Meals Included:

Breakfast, Lunch

---

— Santa Clara, Che Guevara

— Santa Clara, Parque Vidal

— Trinidad, Valley of the Sugar Mills

Day 5 — Trinidad

Small it may be, but the town of Trinidad on Cuba's south coast punches well above its weight when it comes to visitor appeal and, after Havana, is the island's number two cultural destination.

Founded in 1514, Trinidad grew rich on the back of the sugar trade. The wealth this generated led to the building of numerous beautiful civic buildings and private homes, many of which are largely unchanged to this day. With so much of its original architecture still in place, and the colonial layout of the town centre largely untainted by modern development, Trinidad was declared a UNESCO World Heritage Site in 1988.

After breakfast, you will enjoy a fascinating walking tour of this beautiful town, including a visit to the History Museum that focusses on a family's life in Cuba in the 1800s.

The tour ends at La Canchanchara, an 18th Century house, now bar, that serves up the local rum and sugar-based cocktail for which the town is also famous. After lunch in a local restaurant, the rest of the afternoon is free for you to explore on your own or simply relax.

Dinner tonight will be at a local private restaurant in town. The locals will also be out and about so why not join them in one of the town's bars and enjoy some wonderful live music and dancing?

Suggested Accommodation: Trinidad Casa Particulars Meals Included:

Breakfast, Dinner

---

— Trinidad, La Canchanchara

Day 6 — Trinidad to Bayamo via Camaguey

Hopefully, you won't have a sore head this morning as it's an early departure.

Leaving Trinidad and travelling alongside the foothills of the Escambray Mountains, the tour then heads east through the largely flat province of Camaguey, home to vast government owned farms before arriving in the regional capital, also called Camaguey.

Although over-shadowed by the likes of Havana & Trinidad, the historic centre of Camaguey is also home to some outstanding and varied architecture, reflecting the different styles of its long history and ranging from neoclassical to art nouveau. In recognition of its unique heritage, Camaguey was declared a UNESCO World Heritage Site in 2008.

After lunch on arrival, there will be a guided tour of this fascinating city, famous for its maze-like layout that was designed to confuse potential invaders!

Continuing east from Camaguey, the day ends in the small, picturesque town of Bayamo at the start of the mountainous Oriente region.

During the wars of independence from Spain, Bayamo was an insurgent stronghold but, despite its tumultuous history, there is still plenty of graceful colonial-era architecture to admire including San Salvador cathedral, the Bayamo theatre, and Parque Cespedes.

After a quick check-in at the hotel, there will be a short walking tour of this charming little town, focusing on the oldest part of town around the aforementioned Parque Cespedes.

Dinner is included at the hotel and can be taken individually at client's leisure.

Suggested Accommodation: Hotel Royalton Meals Included:

Breakfast, Lunch, Dinner

---

Day 7 — Bayamo to Santo Domingo & La Plata

In stark contrast to yesterday's drive, the journey today takes you deep into the beautiful Sierra Maestra, eventually arriving at Villa Santo Domingo.

From Santo Domingo, you will transfer to jeeps which will take you still higher to the starting point of the trek up to La Plata, the famous HQ where Fidel Castro and his small band of comrades based themselves in the early days of the Cuban Revolution.

Returning to Santo Domingo lunch will be served, after which there is time to relax at the hotel and perhaps explore the surrounding environs including a small village and nearby river.

Tonight's dinner experience will be altogether different, hosted as it is by a local mountain family that operate a small casa particular for visitors. Dinner will be traditional and home cooked and there will be ample opportunity to chat with the family and learn about life in the mountains (and perhaps some handed down stories about Fidel Castro!).

(Please note that the trek to La Plata is uphill, occasionally steep and over uneven ground – if you have concerns over the suitability of this trip our advice would be to stay at Villa Santo Domingo and explore the surrounding area instead).

Suggested Accommodation: Villa Santo Domingo Meals Included:

Breakfast, Lunch, Dinner

---

Day 8 — Santo Domingo to Santiago de Cuba

The first part of the day is free for clients to relax, enjoy the peaceful surroundings and perhaps even take a dip in the river.

In the early afternoon you will once again continue journeying east towards Cuba's second city, Santiago de Cuba.

Enroute, there will be a stop at El Cobre, Cuba's most important pilgrimage site, where you will have the opportunity to visit the church with its famous relics.

Arriving in Santiago de Cuba, the remainder of the day is at leisure for you to relax at the hotel.

Suggested Accommodation: Melia Santiago Meals Included:

Breakfast

---

Day 9 — Santiago de Cuba

While only a fraction of the size of Havana, the citizens of Santiago de Cuba are fiercely proud of their city and, in many ways – be it ethnicity, traditions or temperament – very different.

More ethnically mixed than other parts of the island, Santiago de Cuba could be considered as the New Orleans of Cuba, notable as much for its rich cultural heritage of music and dance as it is for its equally varied architectural styles.

After breakfast at the hotel there will be a full-day's tour of this fascinating city, beginning with the iconic Moncada Barracks and Museum, attacked by Fidel Castro in July 1953 and, for most people, the start of the Cuban Revolution.

Next continue to the city's central square, Parque Cespedes and surrounded on all sides by historic buildings such as the Ayuntamiento and Cathedral.

From there you will continue to the Santa Ifigenia Cemetery, the final resting place of Fidel Castro whose mausoleum is constantly guarded; time allowing, there should be an opportunity to witness the famous changing of the guard. Also buried at Santa Ifigenia are Jose Marti and members of the Bacardi family.

After a stop at Padre Pico street, a popular spot for a game of draughts, it's a short drive out of the city proper to the San Pedro de la Roca castle which guards over the entrance to the Bay of Santiago de Cuba. After exploring the castle, lunch will be taken at a nearby restaurant with stunning views of the dramatic coastline.

Returning to the hotel, the remainder of the day is free for clients to relax or explore further on their own including, perhaps, an evening visit to the famous Casa de la Trova for some live music.

Suggested Accommodation: Melia Santiago Meals Included:

Breakfast, Lunch

---

— Santiago, Parque Cespedes

— Santiago, Santa Ifigenia

Day 10 — Santiago to Guardalavaca

After breakfast, the tour departs Santiago de Cuba and begins the long return journey back west.

After a short while on the sleepy 'highway', you'll turn off on to minor roads that pass through scenic countryside and numerous sleepy villages until you reach the tiny but historic village of Biran in the foothills of the Nipe Mountains.

Biran is the birthplace of both Fidel & Raul Castro and the final resting place of their parents. You will see the house where the brothers were born and brought up before enjoying a traditional lunch in a nearby restaurant.

You will then continue to the coastal resort of Guardalavaca, your base for the next 2 nights.

Suggested Accommodation: Sol Rio de Luna y Mares Meals Included:

Breakfast, Lunch, Dinner

---

Day 11 — Guardalavaca

Your accommodation in Guardalavaca is situated on a beautiful stretch of beach, affording you an opportunity to kick back and relax a little after 10 days of continuous travel.

As the hotel operates on an All Inclusive basis, all meals and drinks are included in the price, as are non-motorised watersports.

For those who can't get enough of exploring, it is possible to book an optional excursion (through the hotel) to the charming coastal town of Gibara.

Suggested Accommodation: Sol Rio de Luna y Mares Meals Included:

Breakfast, Lunch, Dinner

---

Day 12 — Guardalavaca to Sancti Spiritus

After breakfast at the hotel, the tour departs Guardalavaca and continues back west towards Camaguey, passing through the quieter Las Tunas province and the small provincial capital of Las Tunas.

After a short break in Camaguey you will continue to the small village of Taguasco to meet a family of farmers who, somewhat oddly in this remote location, are in the vanguard of Cuba's very own 'slow food' movement.

Practising sustainable and organic farming methods, you will meet the family, learn about their ethos and, at the end, sample the fruits of their labour with a delicious home grown and made dinner.

Afterwards, you will continue to the nearby charming, colonial town of Sancti Spiritus for your overnight accommodation.

Suggested Accommodation: Hostal del Rijo Meals Included:

Breakfast, Dinner

---

— Sancti Spiritus, Puente Yayabo

Day 13 — Sancti Spiritus to Cienfuegos via El Nicho

After an early breakfast, you'll depart Sancti Spiritus and, skirting around Trinidad, head to the beautiful El Nicho waterfalls.

Located in an area of outstanding natural beauty, you'll access the falls along a gentle 2kms trail that winds it way through the countryside before finally reaching the falls where a rustic, local lunch will be served. There will also be an opportunity to take a cooling dip in the natural pools so don't forget your swimming costume.

Departing El Nicho, the tour then continues to the coastal city of Cienfuegos, another of Cuba's UNESCO World Heritage sites.

Originally settled by indigenous Taino tribes, in the colonial era the city of Cienfuegos was distinct from the rest of the country in that it was French immigrants, and not Spanish, who made this their home. This French influence is still evident in many of the city's buildings as well as its street names.

At the heart of Cienfuegos, and just a short walk from the beautiful waterfront, is the city's vast main square, Plaza Jose Marti, lined all four sides by grand civic buildings dating back to the colonial era, the most famous of which is undoubtedly the iconic Teatro Tomas Terry.

On arrival, there will be a tour of the city, taking in both colonial centre and seafront promenade. The rest of the day is at leisure with a number of restaurants in the Punta Gorda area of the city offering delightful locations overlooking the Bay of Cienfuegos.

Suggested Accommodation: Melia Union Meals Included:

Breakfast, Lunch

---

— Cienfuegos, Palacio de Valle

— Cienfuegos, Punta Gorda

Day 14 — Cienfuegos to Havana via Bay of Pigs

After an early departure from Cienfuegos, the last full day of the tour begins at the iconic Bay of Pigs within the Zapata Peninsula and includes a visit to the small museum that details the failed, CIA backed invasion of Cuba.

There then follows time to explore the nearby sleepy coastal village of Playa Larga on foot and an opportunity for clients to have a bite to eat.

Heading inland from the coast, the last stop of the day is a visit to Guama, a kitsch replica village of Cuba's original inhabitants, the Taino.

More enjoyable than the village itself is simply getting there and back, a picturesque boat journey through the mangrove and by-passing a series of small islands.

After arriving back in Havana in the late afternoon, and a chance to relax and freshen up, there will be a farewell dinner in a carefully selected restaurant followed by tickets to the famous Legendarios del Guajirito, a fun evening of traditional, live Cuban music.

Suggested Accommodation: Havana Casa Particulars Meals Included:

Breakfast, Dinner

---

— Havana, Legendarios del Guajirito

Day 15 — Havana & Home

Today's arrangements depend on your individual plans, be that extending your stay in Havana, at the beach or simply returning home.  Details are available upon request.

Please Note: In addition to this 14 Night Cuba Tour, we also offer small group, escorted tours lasting 7 & 11 nights.

Meals Included:

Breakfast

---
Please Note
Dates & Prices for 2022/23 - 14 Night Cuba Tour

Departures are every Tuesday over the winter period (1st November to 30th April) to sync with Virgin Atlantic's direct flights between Heathrow & Havana.

Prices from £2600 per person (excluding international flights which we can arrange)

The quoted 'from price' is per person based on two adults sharing the same room throughout. Single supplements apply for all departures and are available on request.


Beach Extensions
For clients wishing to extend their holiday with time at one of Cuba's numerous beach resorts there are numerous options although, due to the size of the island, most clients opt to stay somewhere that doesn't involve too much travel, such as nearby Memories Jibacoa (picture below) just outside Havana.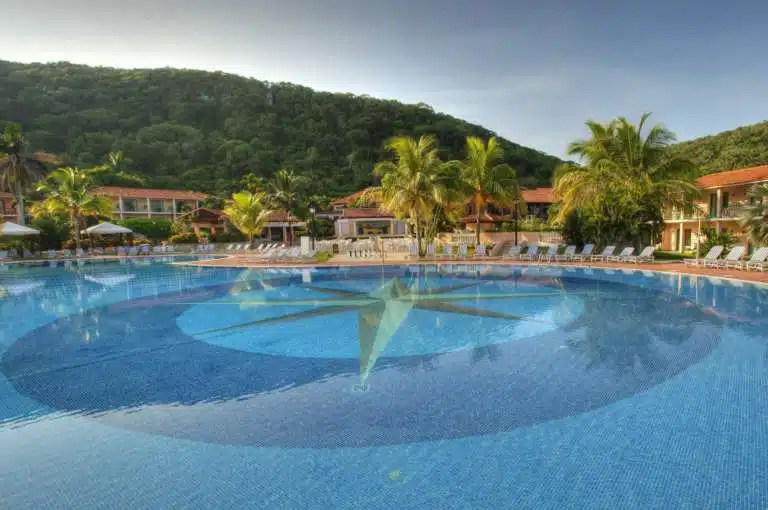 January

0°C

February

0°C

March

0°C

April

0°C

May

0°C

June

0°C

July

0°C

August

0°C

September

0°C

October

0°C

November

0°C

December

0°C
Financial Protection
You're in safe hands
When making your travel arrangements, we understand just how important peace-of-mind is. Beyond The Ordinary hold both ATOL & ABTOT bonds so whether you book your flights through us, or independently, any money you pay us is 100% protected. More detailed information on Financial Protection can be found by clicking here.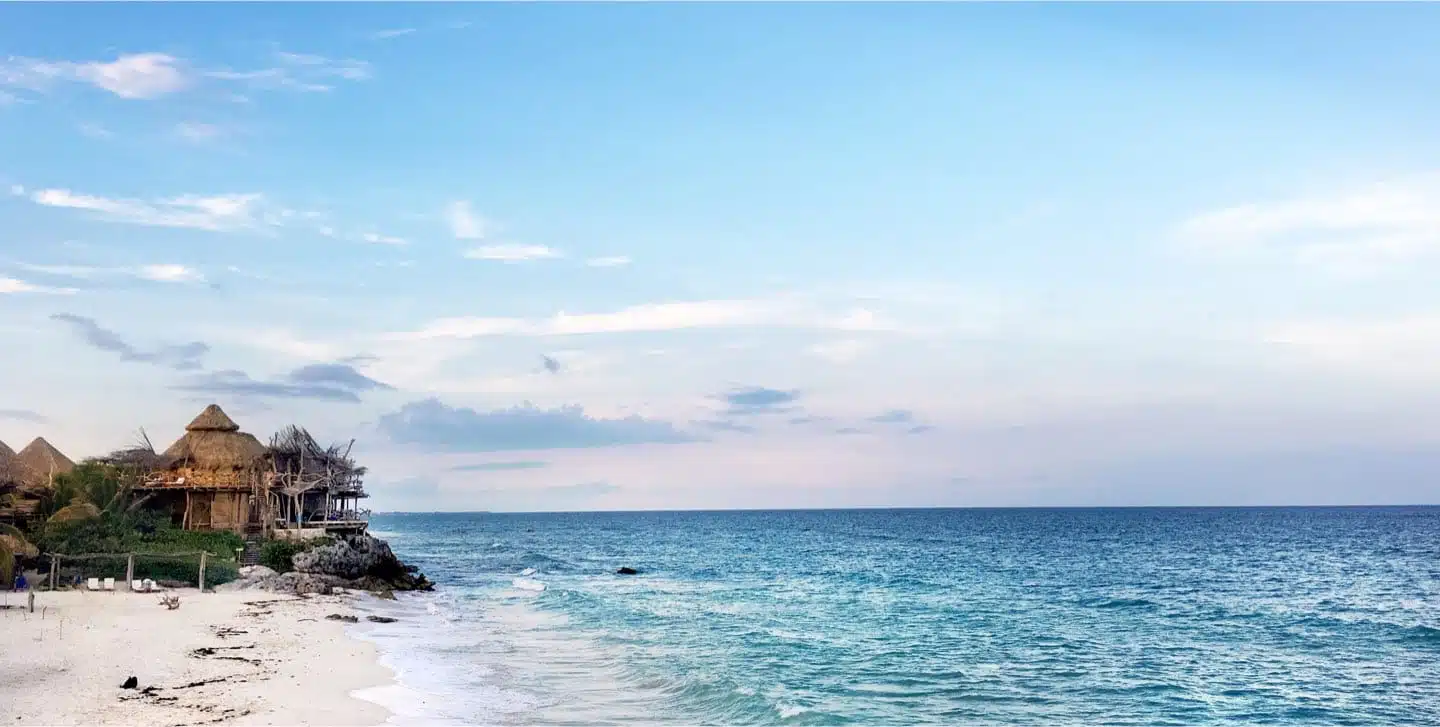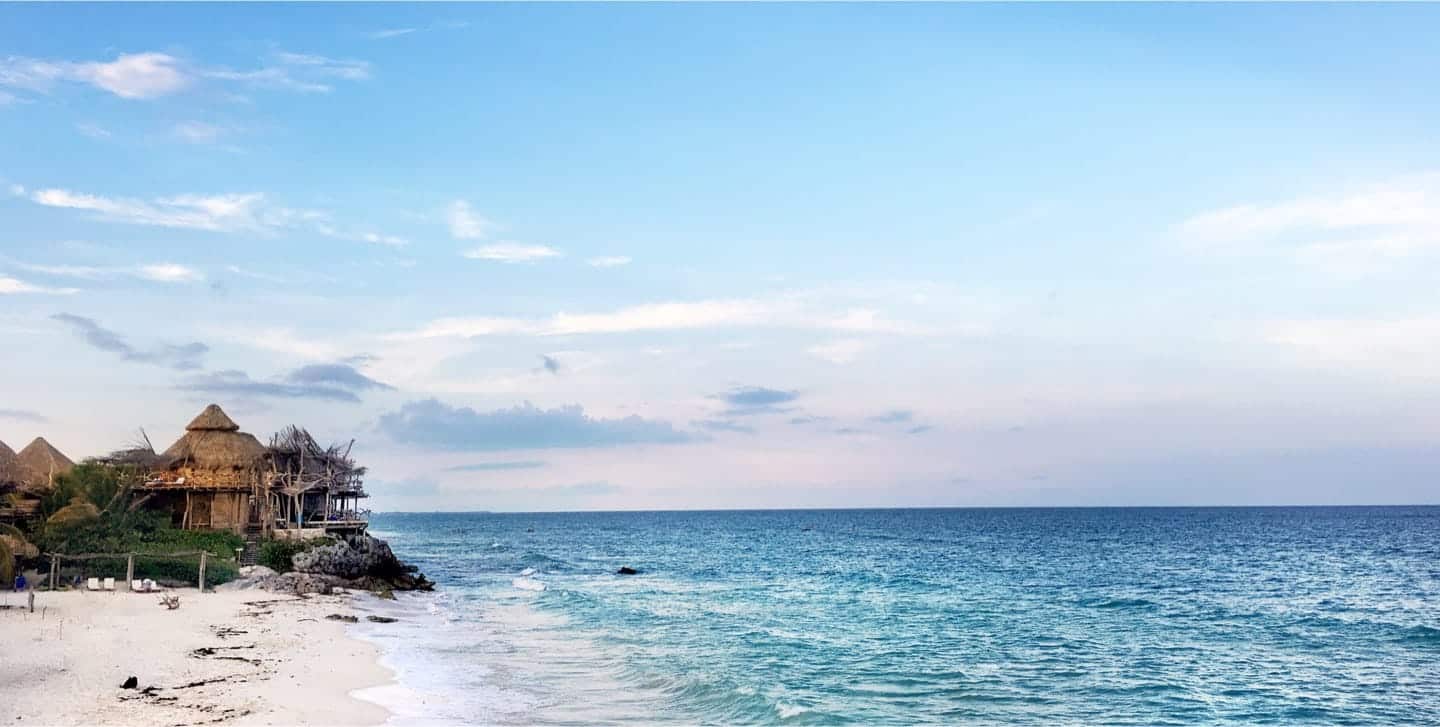 Make your next holiday Beyond The Ordinary
Whichever of our featured countries you wish to visit, we've been there several times. So, if you're after something beyond the ordinary to Cuba, Guatemala or the Yucatan Peninsula of Mexico, we'd love to hear from you.
Plan my Extraordinary