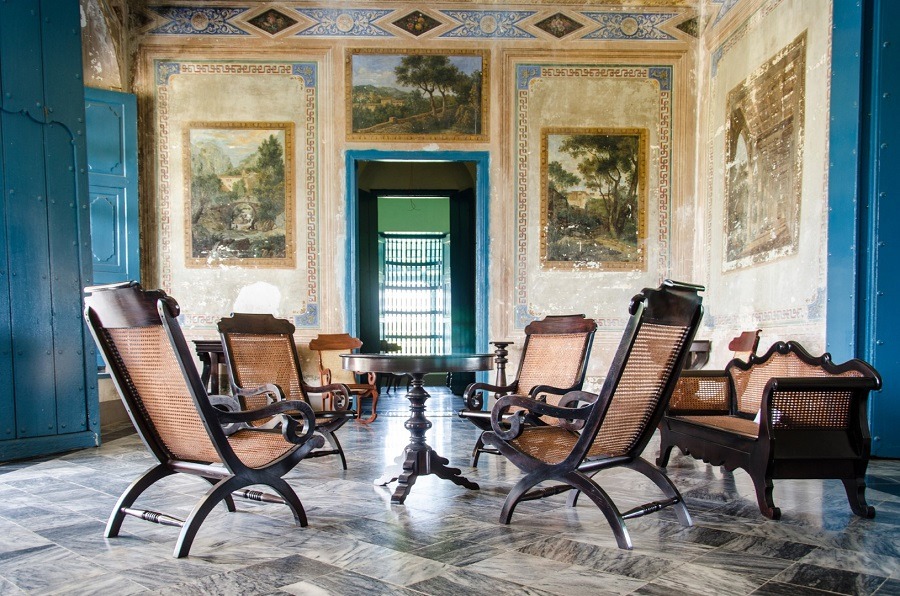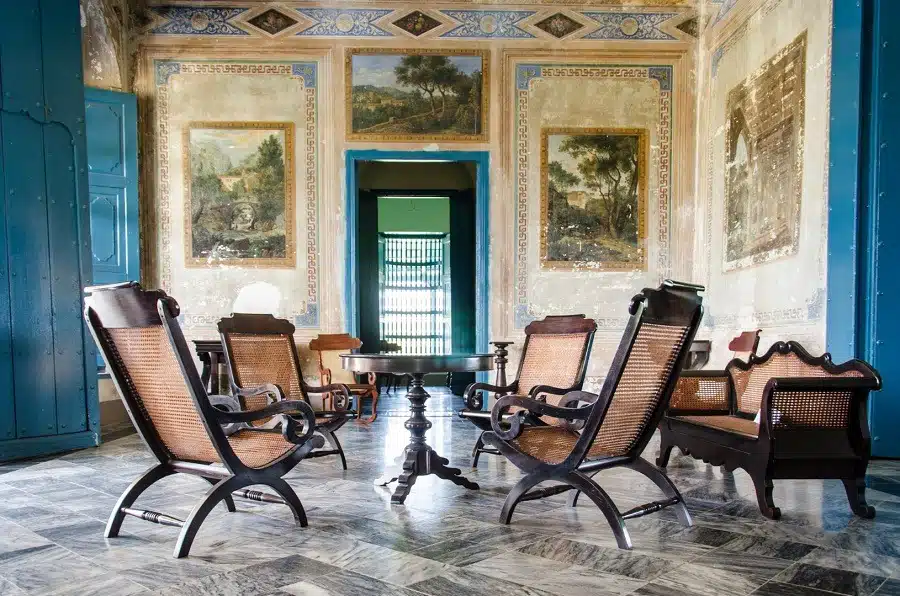 The Museo Romantico was the first museum opened in Trinidad, back in 1973, and to this day remains its most popular.
Located facing directly onto beautiful Plaza Mayor in the centre of town, the Museo Romantico was originally known as Palacio Brunet, the private home of the eponymous Count Brunet, a wealthy local merchant.
Although you wouldn't guess by looking at it now, the building was actually built in stages, many years apart. The ground floor was completed in 1740 with the second floor not added until 1808.
In the tumultuous years following the culmination of the Cuban Revolution, many landowners and businessmen fled Trinidad and their properties fell into disrepair.
The Museo Romantico is undoubtedly the grandest of these colonial properties and is famous for its  fine architectural detail and beautiful Andalusian patio.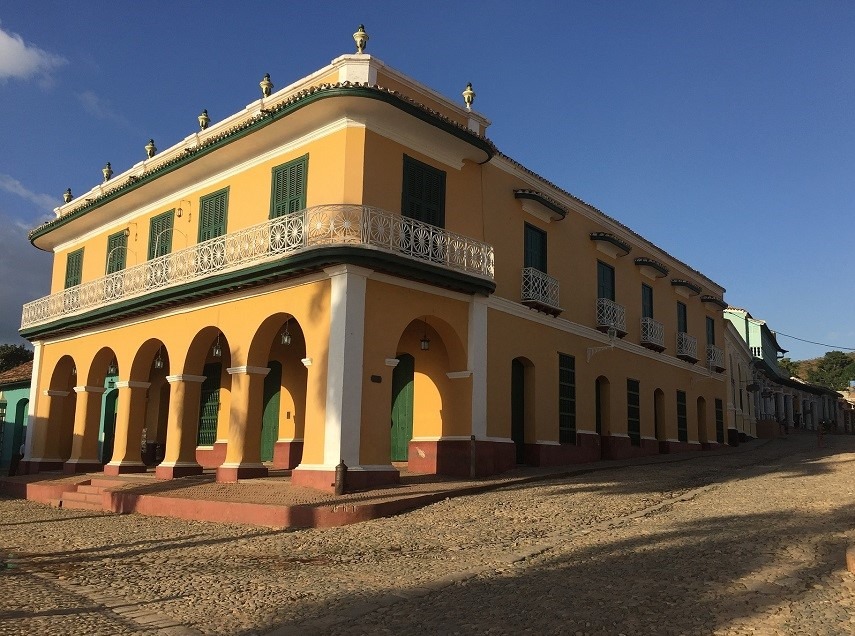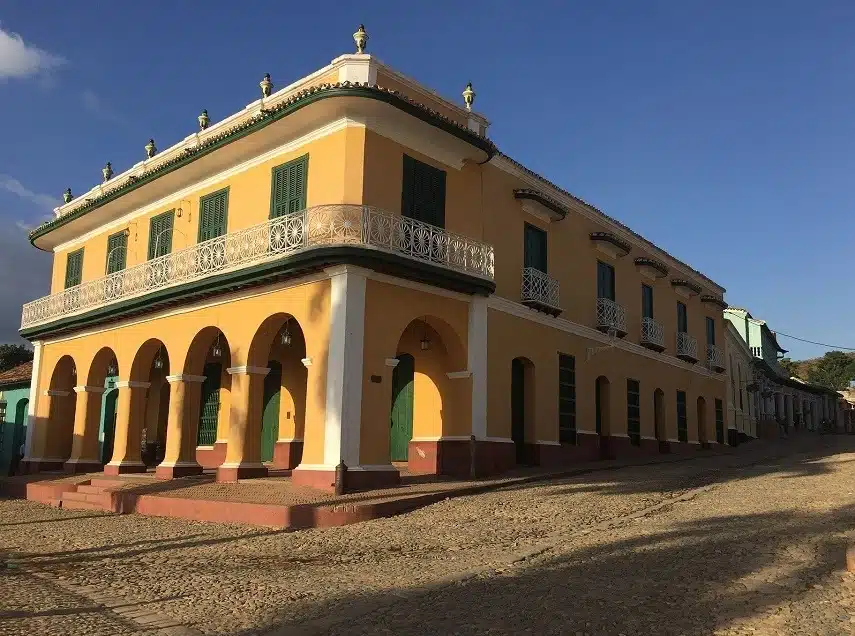 As well as simply being a beautiful building, the Museo Romantico also houses a superb and varied collection of 19th century decorative objects including art, sculpture, furniture, fine cutlery, china and glassware as well as examples of outfits from the era.
There are guides / guards in each of the rooms, some of whom will speak English and can explain the significance of what you see. Tips are welcome, appreciated and, yes, sort of expected.
The balcony from the second floor of the museum boasts some of the best views of the Plaza Mayor so, even if you're not interested in taking photos of the building itself, it may be worth paying the camera fee so that you can take photos out, over the plaza.
Visits to the Museo Romantico are included in many escorted tours of Cuba but, even where not, Trinidad is such a compact town and the museum so central that visiting on your own is very straightforward. Depending on your level of interest in colonial finery etc, you can expect to spend anything from thirty minutes to an hour in the museum.