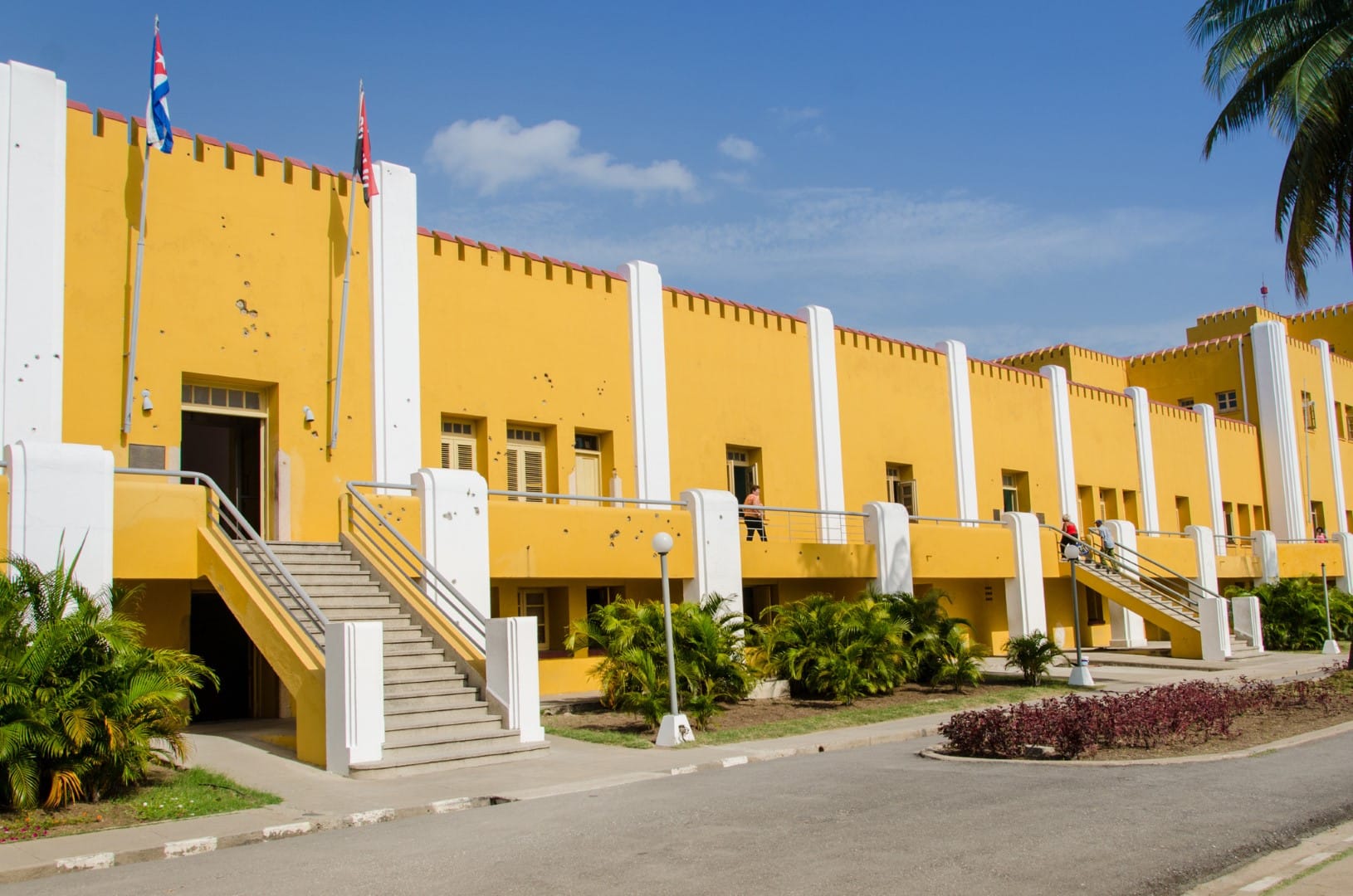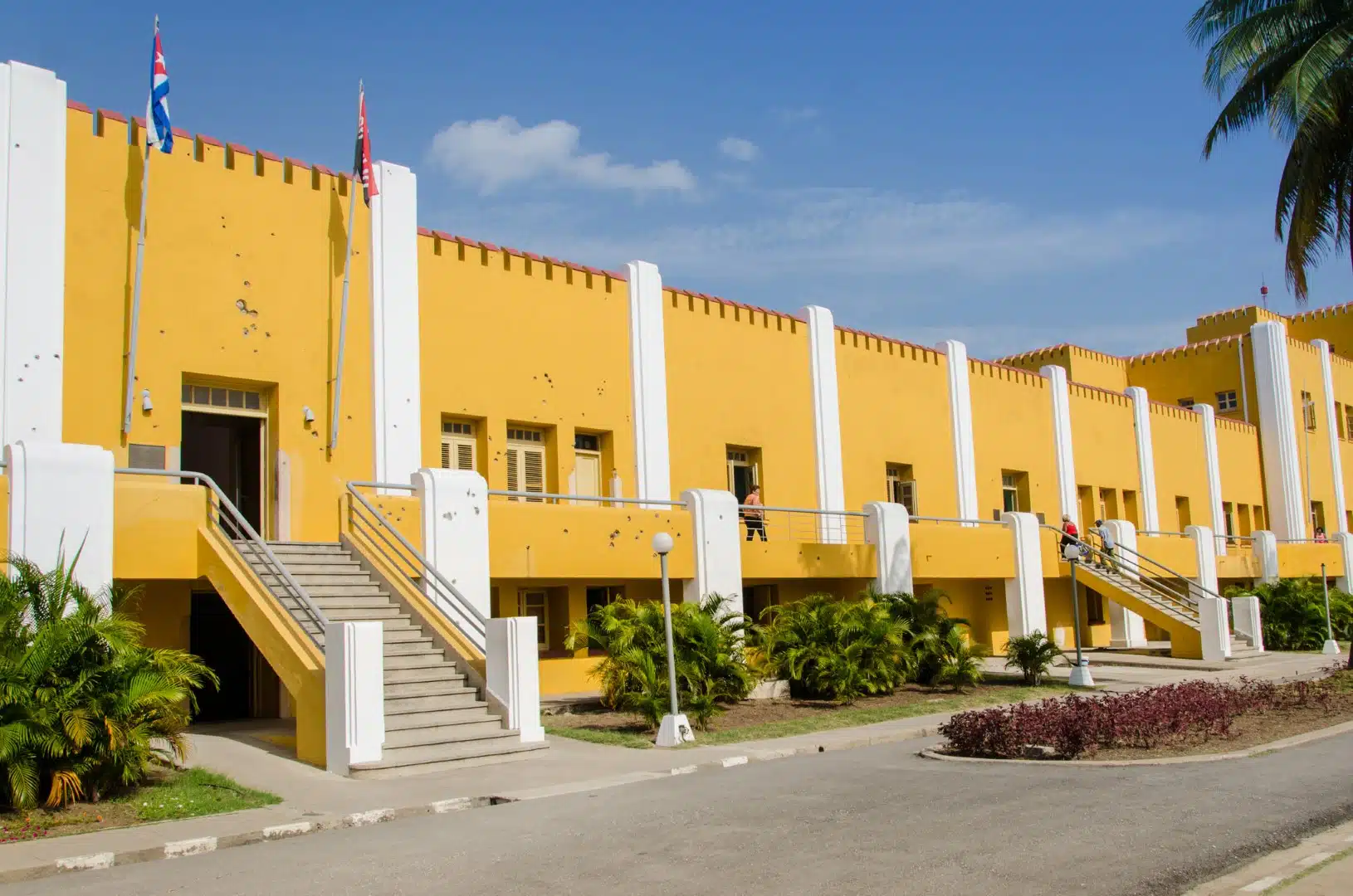 The Moncada Barracks are located in the eastern city of Santiago de Cuba and, for many people, are where the Cuban Revolution began.
Early on the morning of 26th July 1953, Fidel Castro led a group of 135 insurgents in an attack on the barracks. With such a small group there was never any intention of holding the barracks although it was hoped that they would be able to get hold of a significant stash of weapons as well as making a very significant statement of intent.
Almost from the start, pretty much everything that could go wrong, did, and the attack was quickly put down. Although the numbers are disputed, it is thought that between 5 & 9 rebels died in the immediate fighting with many more executed in the aftermath.
In the subsequent trial, which lasted from September to October of the same year, both Fidel & Raul Castro were given long jail sentences for their involvement. However, with public opinion moving in their direction, and pressure growing on the Batista government, both men were freed after less than 2 years in prison.
Today, the Moncada Barracks no longer have any military function, with half the building being occupied by a school and the rest being used for a variety of purposes including a museum. If you have any interest in modern Cuban history, the Moncada Barracks have to be considered as a must-visit. As you arrive, pretty much the first thing you will notice are the original bullet holes that have been left as a reminder of that momentous day.
The barracks are easy enough to visit independently but also feature on some of our Santiago 'Trips' as well as both our 11 night Cuba tour and 14 night Cuba tour.
For more information on our holidays to Cuba, please call 01580 764796 or email travel@beyondtheordinary.co.uk