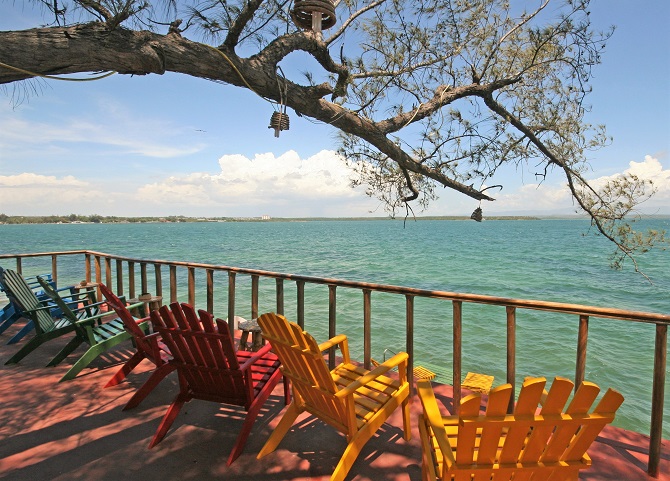 Known as the Pearl of the South, the coastal city of Cienfuegos is located approximately 150 miles south of Havana and is a popular destination for tours of Cuba.
In 2005 the city was awarded UNESCO World Heritage status, an honour already bestowed on its near neighbour to the east, Trinidad. The award to Cienfuegos was in recognition of its enlightened 19th century planners who created a city centre complete with magnificent central square, a host of grand civic buildings and numerous broad avenues.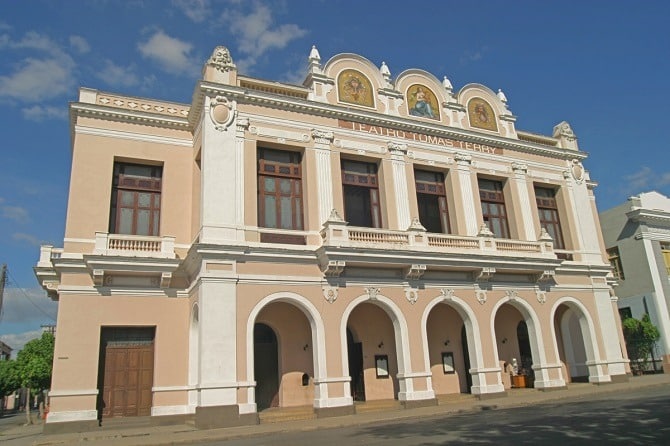 With this is mind, anyone would think that the city centre was the only 'place to be' in Cienfuegos. Not so. Although the city centre is a must in terms of exploring the city, (especially the wonderful Teatro Tomas Terry) it is not the only area of interest in the city and, for many, not even the best place to spend the night.
Punta Gorda is an area of the city that narrows to a fine point (Punta means Point) sticking out into the Bay of Cienfuegos. In the 19th century, and leading up to the Revolution, Punta Gorda was the smartest part of the city, home to the Yacht Club, Palacio de Valle and numerous beautiful mansions.
Surprisingly little has changed in the years since the Revolution although, on closer inspection, you will find that many of the old mansions have been split up into 2 or 3 different dwellings.
Unlike the city centre, which is home to just the solitary hotel, the Union, the Punta is home to a selection of hotels as well as the city's best casa particulars (B&Bs). The Jagua Hotel isn't the prettiest in the world but, just a short walk away, are the delightful Palacio Azul and Casa Verde, intimate little hotels housed in old mansions. The Casa Verde in particular boasts a great location directly overlooking the Bay of Cienfuegos.
For visitors who would prefer to stay in a casa particular, the most popular location is Calle 35, a quiet little road that leads to the absolute tip of the Punta, with the bay on one side and casas lined up on the other. The best of these casa particulars are probably Villa Lagarto & Los Delfines (right next to each other) although there are several other good options such as La Casita de Oshun, Hostal Sunset, Hostal Angel & Isabel and La Casa Amarilla.
As well as being a casa particular, Villa Lagarto also has a stand-alone restaurant which is open to non-guests. The food, service and location are undoubtedly the best in the city.
Cienfuegos is a relatively small city and Punta Gorda to the city centre can be walked in 30 minutes. Of course, in the heat of the summer, that is 30 minutes too long but taxis and rickshaws are always available and very cheap.
Examples of small group tours and suggested tailor made holidays that include Cienfuegos can be found in our Cuba Itineraries section.