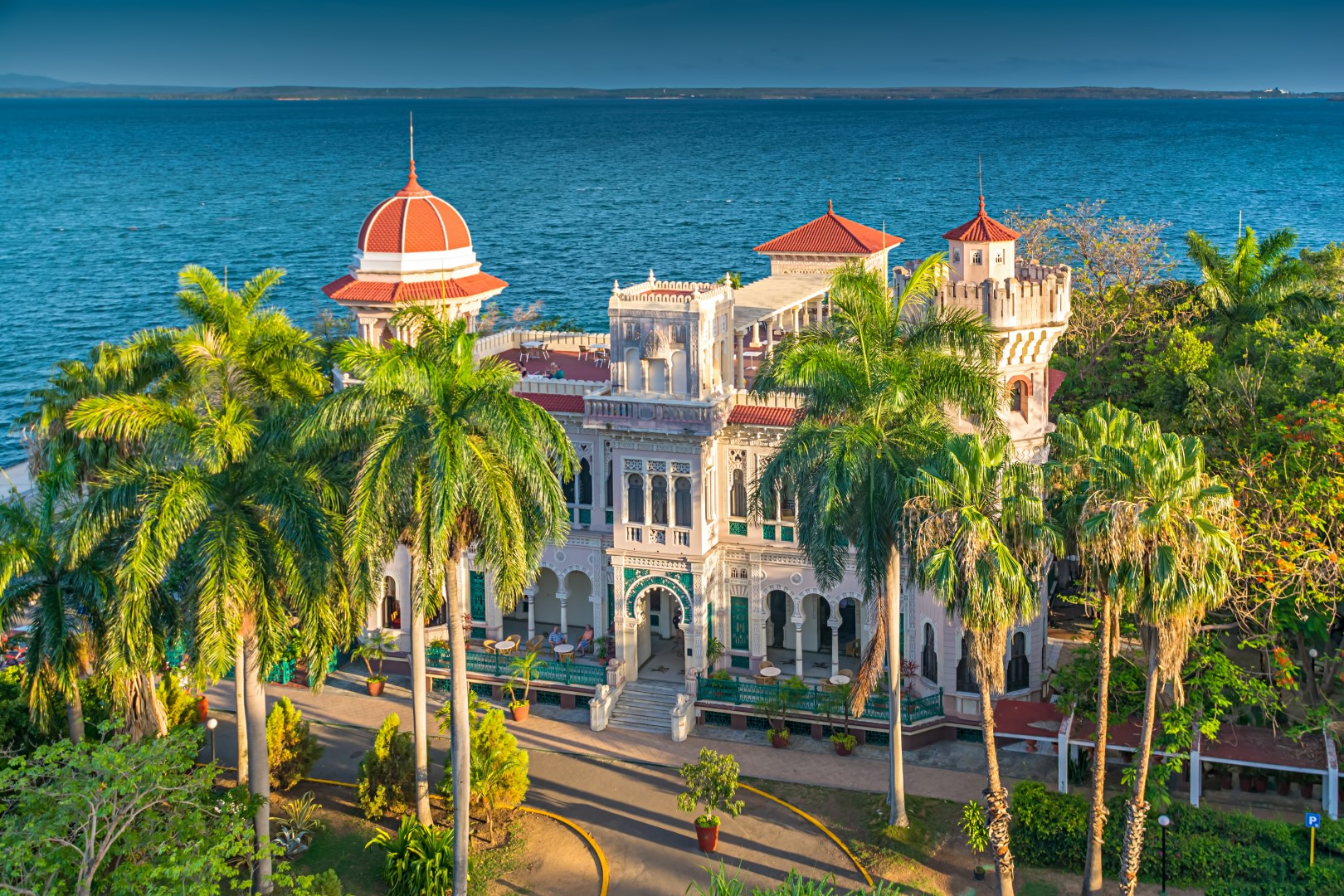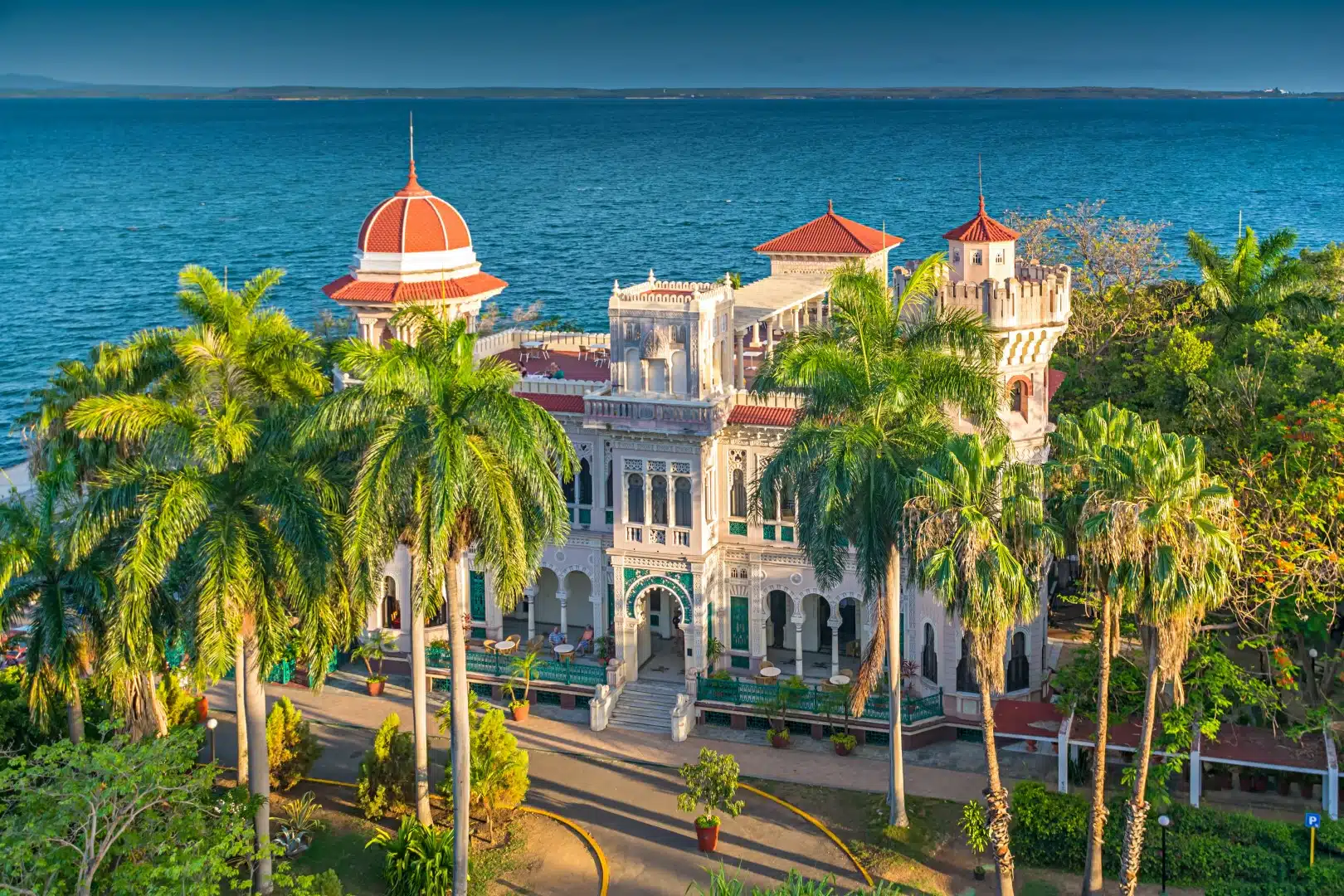 The Palacio de Valle is a whimsical, mainly Moorish-inspired building located in the coastal city of Cienfuegos on Cuba's south coast.
Designed by Italian architect Alfredo Colli, and built between 1913 & 1917, the Palacio de Valle was originally commissioned by local businessman, Celestino Caces, as his private home. Before it was even complete however, Caces sold the house to Acisclo del Valle, a wealthy Spaniard from Asturias.
In the years leading up to the Cuban Revolution, it is rumoured that the intention was to convert the building into a casino although, as with many other such plans at the time, the movers and shakers found themselves distinctly unwelcome post 1959.
Without any clear future purpose, the building was taken over by the Cuban government, specifically the Ministry of Tourism, who have been careful to retain and maintain its many decorative features. In 2000, it was declared a National Monument, cementing its place in the island's built heritage.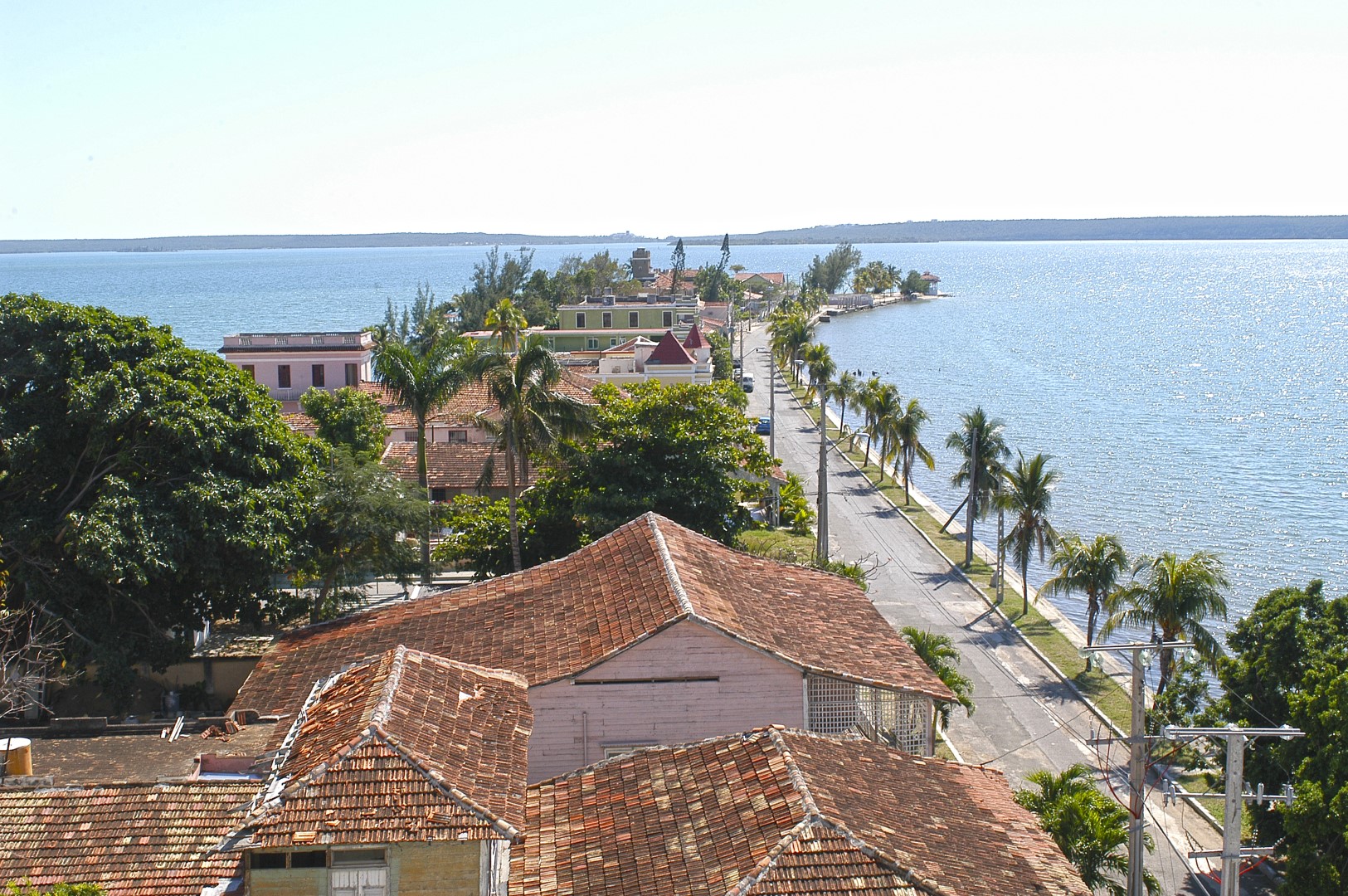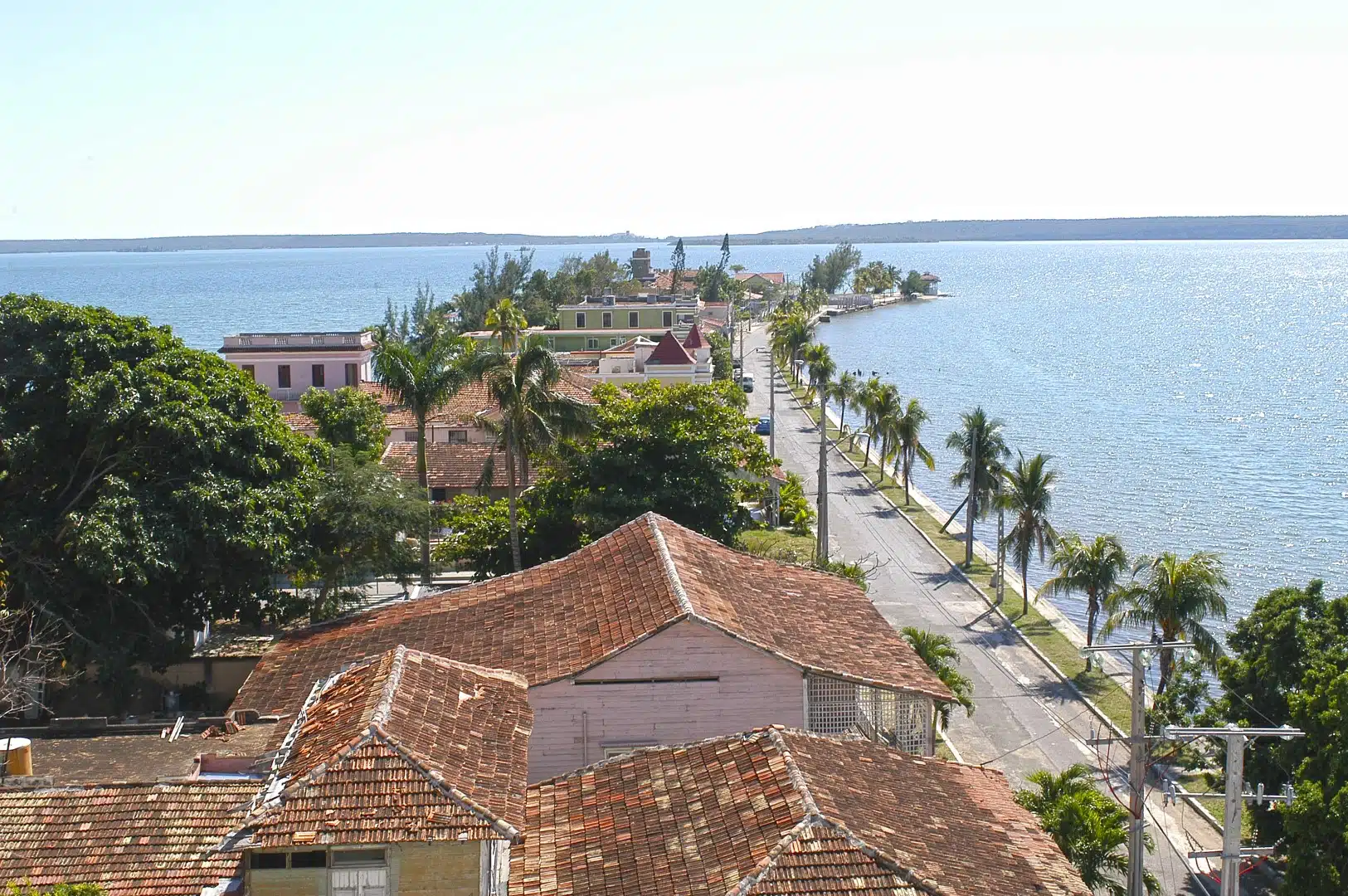 Today, the Palacio de Valle is a restaurant that is popular with tour groups and which, it must be said, is rather more notable for its architecture, location and views from the roof terrace than for the quality of its cooking. In that respect, it is far from unique in Cuba.
Located in the city's attractive Punta Gorda neighbourhood, and surrounded by other fine mansions from the early to mid 20th century, even if you don't eat at the restaurant it's usually not a problem to ascend the stairs to the large roof terrace from which there are wonderful views over Cienfuegos Bay.
Most organised tours of Cienfuegos will include the Palacio de Valle as part of their itinerary although it is easy enough to visit independently.
A number of hotels and casa particulars are also located in close proximity including the Jagua Hotel (pretty much next door, image below), Casa Verde and Palacio Azul.