Undoubtedly top on most visitors' Cuba holiday 'to do' list is a Havana classic car tour in a vintage American vehicle.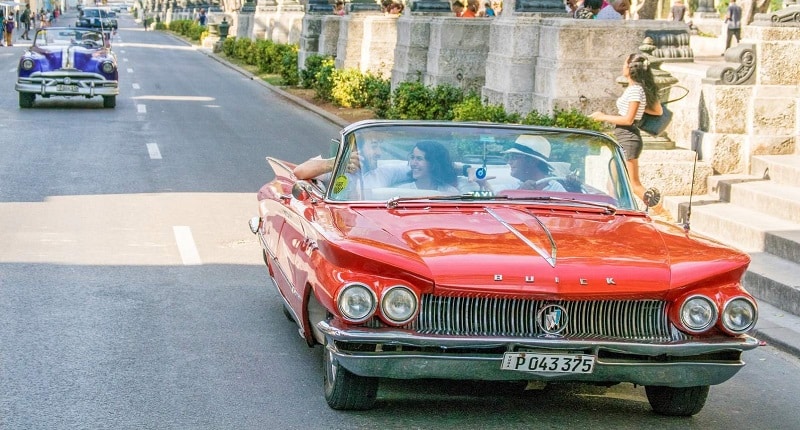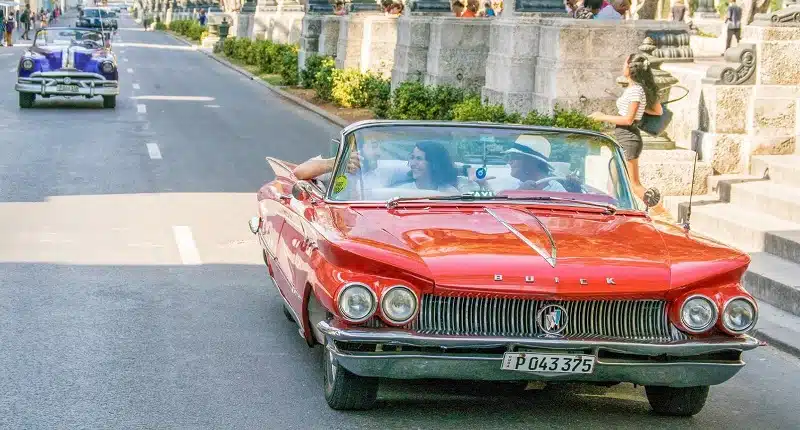 Taking into account more than 60 years of somewhat frosty political relations, there is something wonderfully ironic about the fact that one of the key selling points of a holiday to Cuba – an aspect which the local authorities are more than happy to promote – is the abundance of classic, vintage American cars dating from the late 1950s to early 1970s.
One can imagine the post Revolution exultation: Take your gambling and filthy capitalist ways with you as you scurry back to the States but, um, we'll be keeping the cars thank you very much.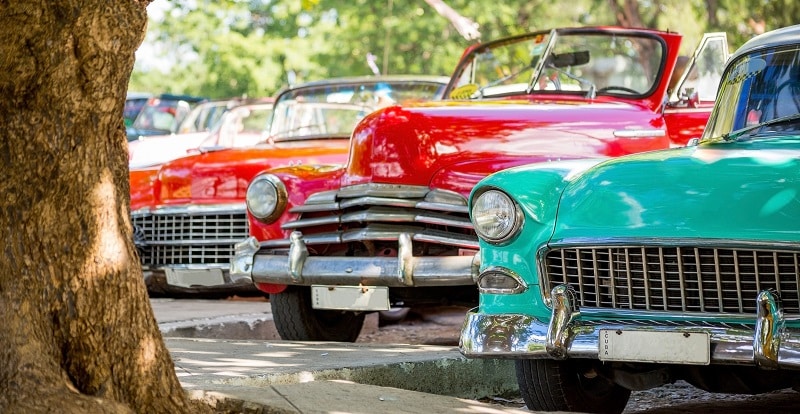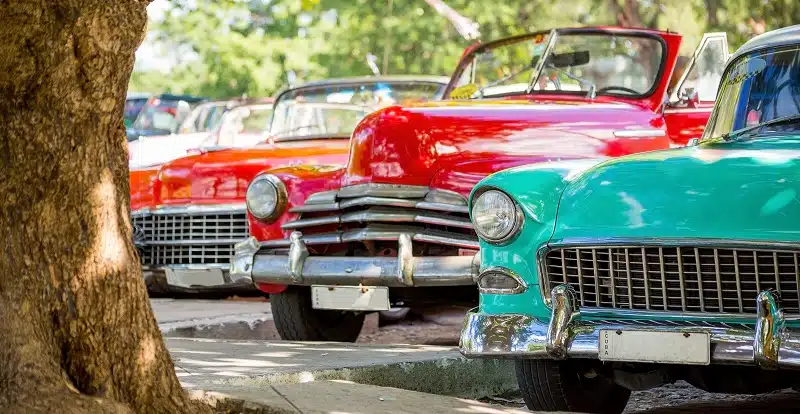 If you've ever wondered how these majestic vehicles, with their massive engines and well-out-of-date parts, manage to keep going, well, a quick peak under the hood will reveal Lada / Skoda engines and a mish-mash of cannibalised parts that would instantly and repeatedly fail an MOT.
So, how does one go about experiencing a Havana classic car tour?
As part of a group escorted tour
The vast majority of escorted tours of Cuba start in the nation's capital and few, if any, don't include a Havana classic car tour.
For example, our popular 7 night tour of Cuba begins with a couple of days in Havana and, after a walking tour of the old town, includes a vintage car tour in the afternoon.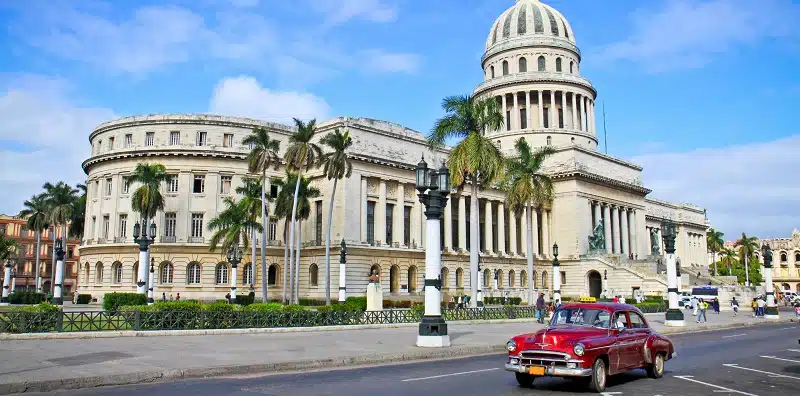 On a tailor made holiday
For those clients who prefer to travel independently, we offer a number of pre-bookable tours and excursions (which we call Trips) right across Cuba, including a Havana classic car tour.
Depending on how long you plan on spending in Havana (and we would suggest four days), most clients opt to book a walking tour of Old Havana on the morning of their first full day in the city, followed by a vintage car tour in the afternoon.
Alternatively, as these classic car tours focus on the newer parts of the city, clients may opt to spend their first, full day focussing on Old Havana (Habana Vieja) before venturing further afield the next day.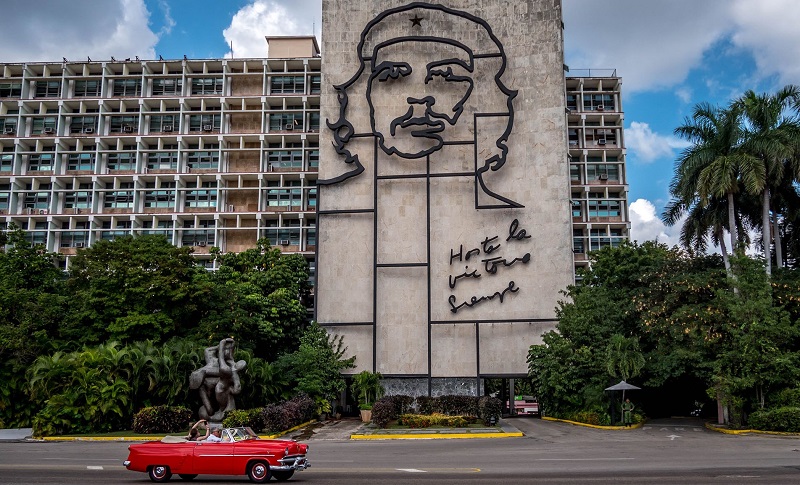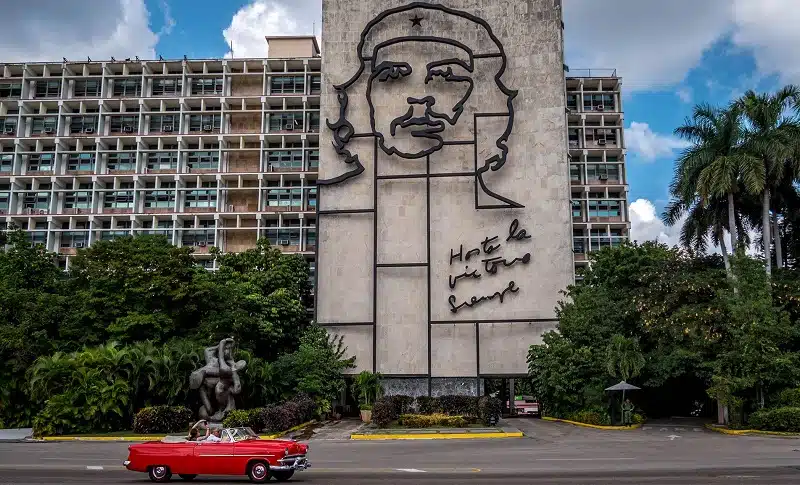 Arrange your own classic car tour
For clients who are comfortable, or even prefer doing their own thing, it is very straightforward to book a classic car tour locally.
When we say 'book', what we really mean is head onto almost any street in Old Havana where there will be plenty of classic car drivers touting for business.
Generally speaking, the best place to find a car and driver is around Parque Central and the Capitol building although Plaza San Francisco is another good option.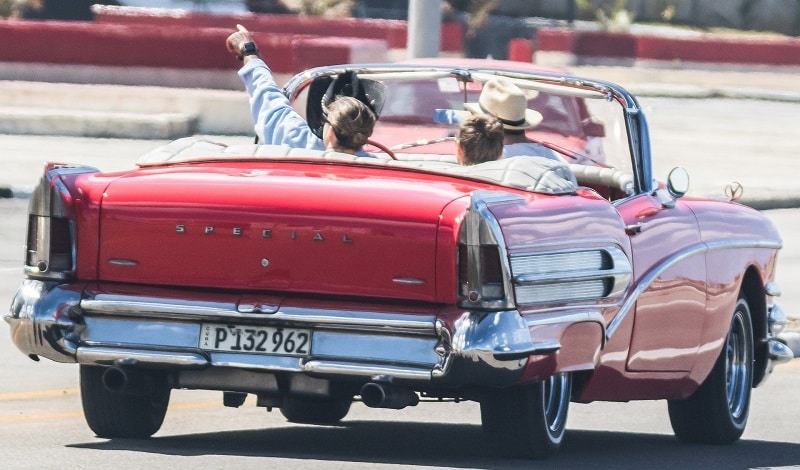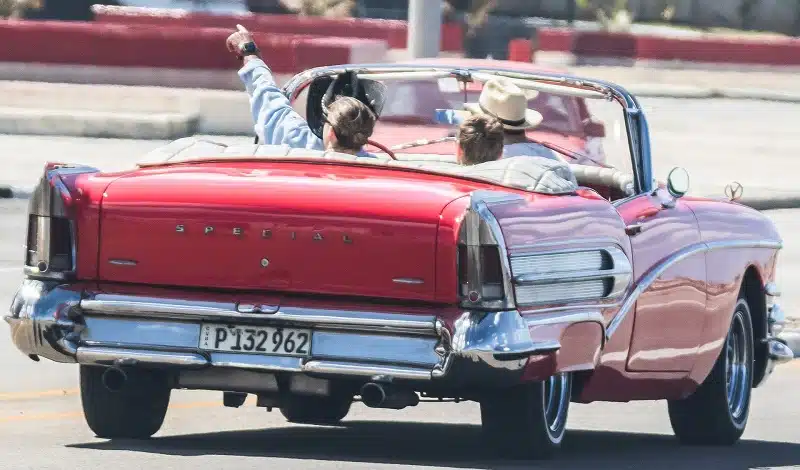 Advantages of doing your own thing? It's cheaper, you can pick and choose exactly when you want to set off and you can pick the car that tickles your fancy.
Disadvantages? Well, you'll need to negotiate with the driver, many of whom don't speak English. Most drivers know the key destinations worth visiting and the routes to take, but that doesn't make them guides and they won't necessarily be able to answer any questions you may have.
Worried about safety? Don't be, Cuba is an incredibly safe destination and we have never heard of or encountered any problems with classic car drivers, pre-booked or otherwise.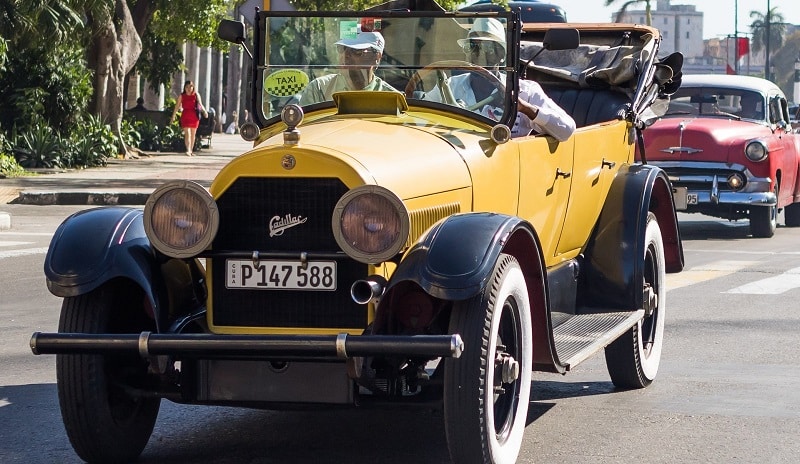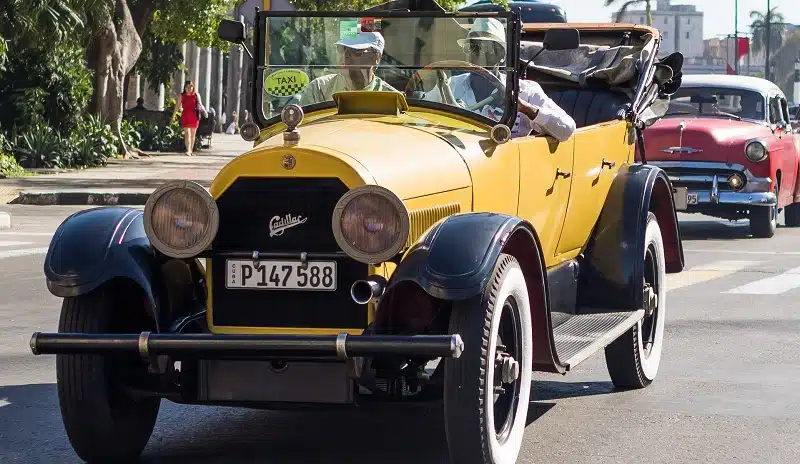 Where do these classic car tours visit?
The vast majority of our clients opt to stay in Old Havana or Habana Vieja, which, although often referred to as being the heart of the city, is actually located right at its eastern end.
Old Havana is relatively compact, often pedestrianised and best explored on foot.
Classic car tours therefore concentrate on Havana's newer neighbourhoods, such as Centro, Vedado and Miramar, and the sights contained therein, including Revolution Square, the University and the Necropolis de Cristobal Colon. More than anything though, it is simply great fun to sit in the back of an open-top, 1960s Chevvy and watch the world go by, especially as you trundle (and trundle is as fast as these vintage cars go) along the city's iconic Malecon.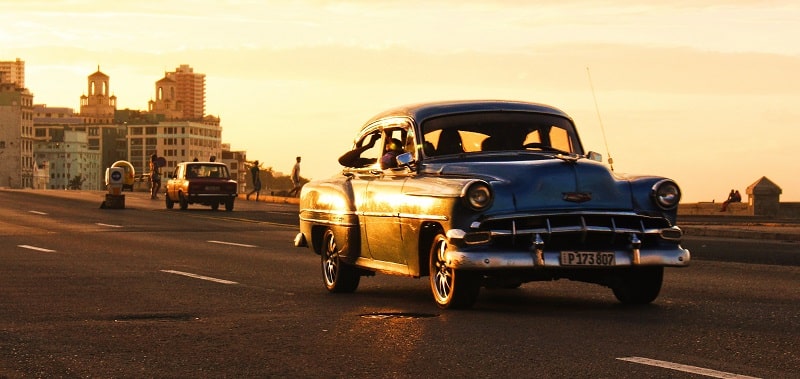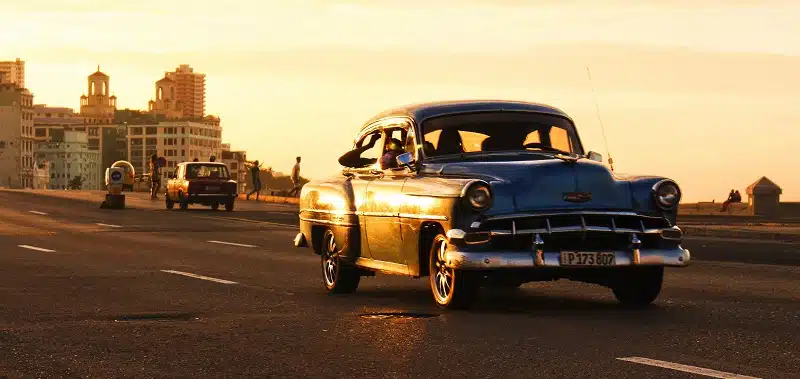 Can I drive a vintage car myself?
Due to their fragile condition, and high value, it is not possible for visitors to drive vintage cars. Well, not officially and / or in Havana. Out in the sticks, you might be able to convince someone to let you drive their car for a short jaunt but we wouldn't recommend it. The police will take a dim view.
Can I hire a vintage car and driver to tour Cuba?
Yes, it is possible but it's not something that we particularly recommend.
Cuba is a large island and, even in a modern vehicle, driving times are often significantly longer than many visitors anticipate. Doing the same journey in a vintage car will add very significantly to each and every day's journey and eat into the time you have to explore the likes of Vinales, Cienfuegos, Trinidad & Santa Clara.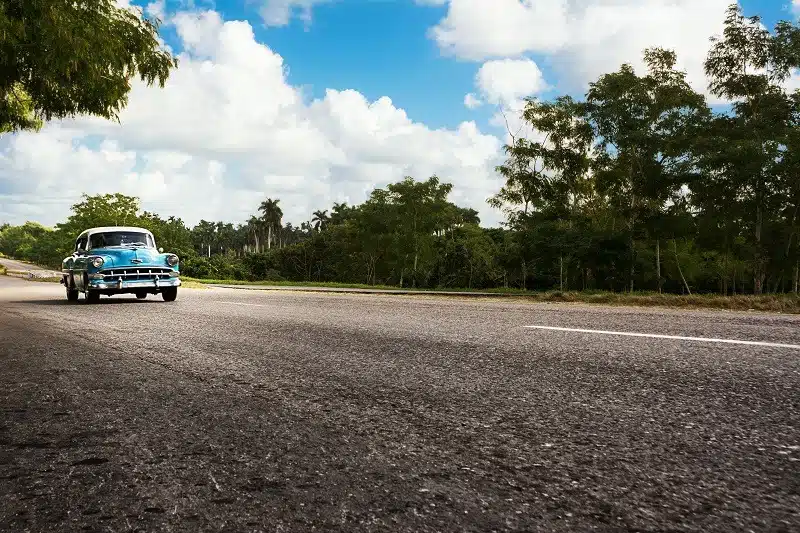 Please note too that, with their aforementioned tiny replacement engines and cannibalised parts, Cuba's classic cars are prone to breakdowns. While not a problem in Havana, where you can simply hop straight into another one, breaking down miles from anywhere (including a garage) isn't funny.
Whatever your plans or requirements for a holiday to Cuba, we know the island inside out. You can contact us during office hours on 01580 764796 or via email on travel@beyondtheordinary.co.uk
For your peace of mind, all Beyond The Ordinary holidays are fully financially protected by our membership of ABTOT and our ATOL bond.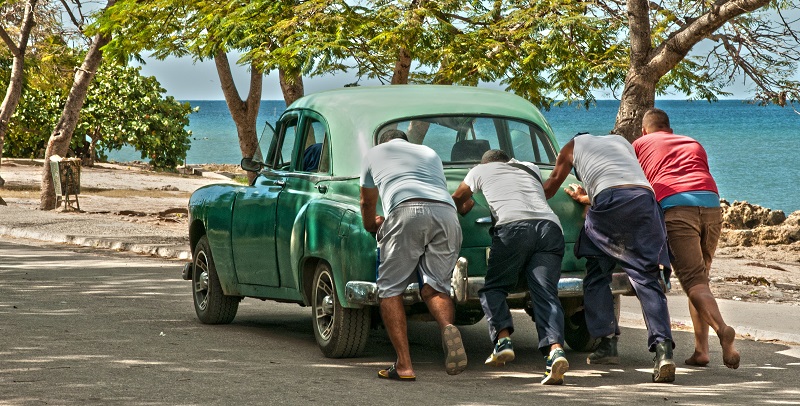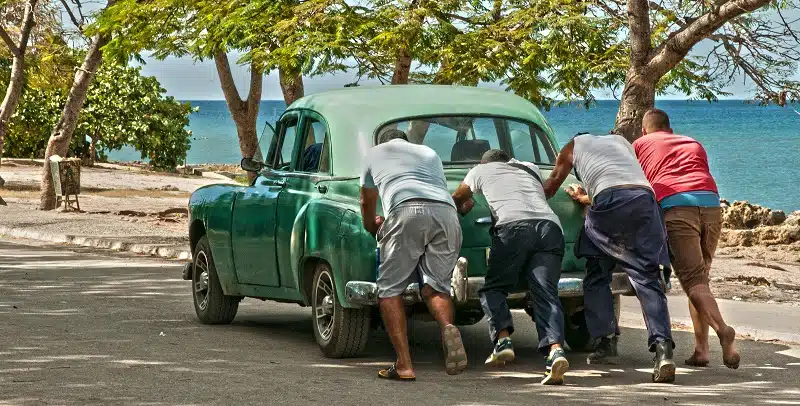 Travel Beyond The Ordinary