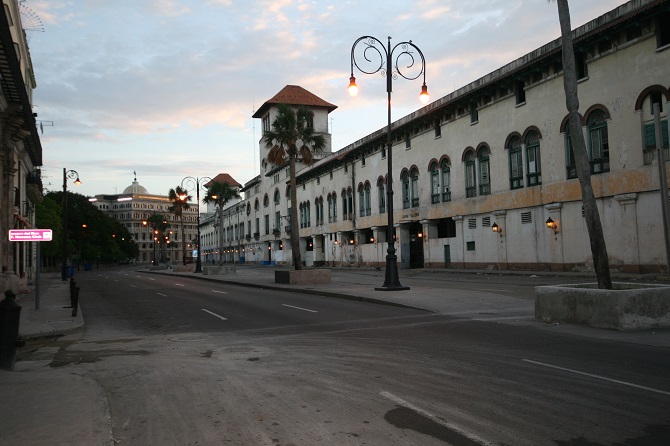 Everyone keeps asking me the same question, how long does one need in Havana? Clearly there is no right or wrong answer but my advice is always to spend at least four days.
Havana, Day 1
The vast majority of flights from the UK and Europe arrive into Havana in the late afternoon or early evening and, after a minimum 9 or 10 hour journey, many visitors are happy to just flop out at their hotel or casa particular. Luckily, it's only a 30 minute drive from Jose Marti airport into the city and Old Havana (which is probably where you'll want to stay) is very compact.
So, resist the temptation to go to bed, change into your tropical finery and head out for a stroll. If you're peckish, and don't mind waiting for a table, our recommendation would be El Chanchullero, one of the city's trendiest little restaurants and perfect for light bites.
Havana, Day 2
Most of Havana's key attractions are to be found in Old Havana, a compact part of the city which is best explored on foot. Arrange a guide in advance and enjoy a 3-hour private walking tour of Old Havana for around £30 per person. Not only will this help you get your bearings, it will also provide you with a much more personal introduction to this fascinating city.
Assuming you start your tour at around 9am, you should be finished by around noon and, after putting them to good use this morning, it's time to put your feet up and enjoy a 2-hour tour of the rest of Havana in the back of a classic American car. Although it is possible to pre-book such trips, it's also no problem, and entirely safe, to arrange one off the street, just as you would a taxi. Not only is it cheaper to do so (expect to pay around £30 an hour for a whole car, more for convertibles), but you can also pick the car that takes your fancy.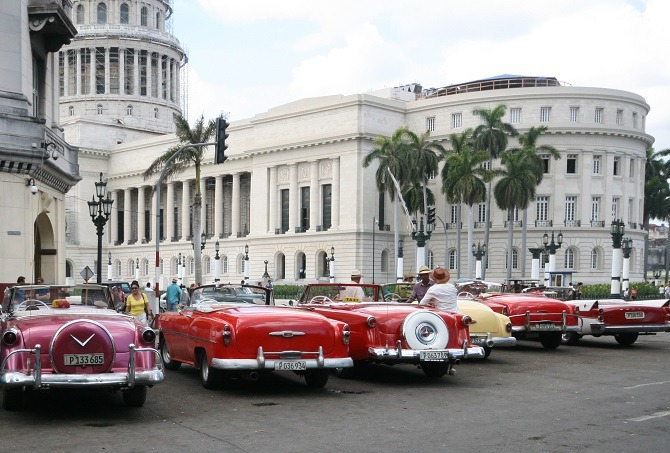 There are dozens of these classic cars parked up in Parque Central so perhaps try and arrange for your walking tour to end there? If not, Plaza San Francisco is another good spot. Although not all drivers speak English, just ask around and you'll soon find one that does. Just let them know that you want to explore beyond Old Havana (including Plaza de la Revolucion & Necropolis de Cristobal Colon) agree a time and fee, and then sit back and enjoy.
(Note – I'm not sure why you wouldn't want the classic car experience but, just in case, there are plenty of other options for getting around Havana).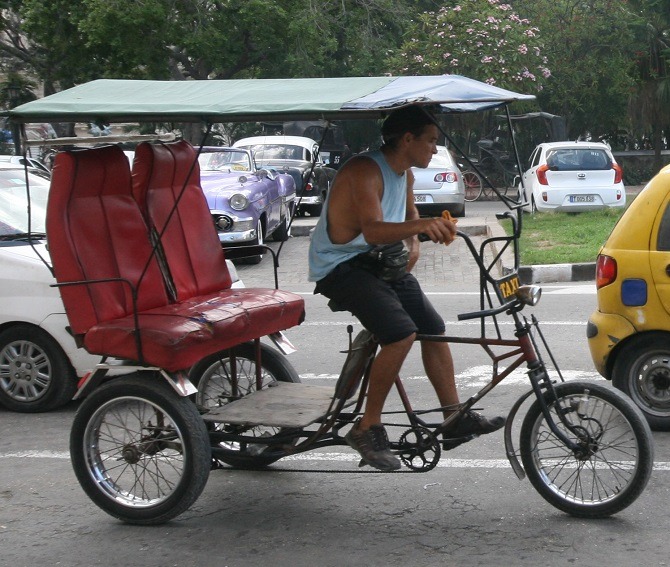 At the end of your classic car tour, rather than be dropped off back in Old Havana, ask the driver to take you to Rio Mar restaurant where you can enjoy a relaxed seafood lunch with a waterside table.
From the Rio Mar, it's a 10-15 minute taxi ride back into Old Havana, a journey that will take you almost the entire length of the city's iconic seafront Malecon.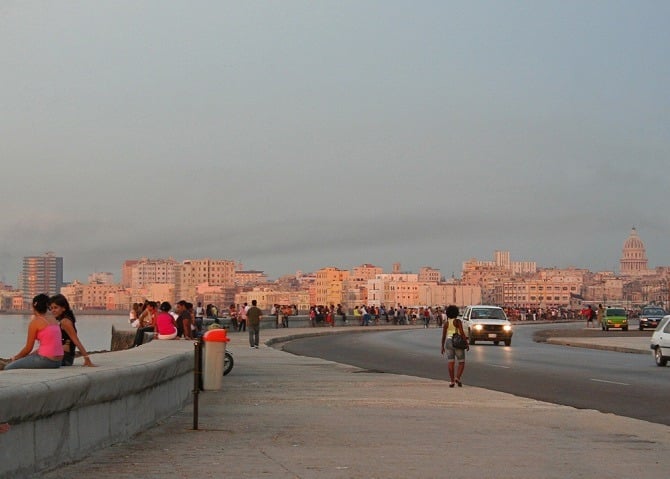 On returning to Old Havana, and assuming you haven't overdone the mojitos over lunch, why not take in the Museum of the Revolution? Housed in one of the city's most beautiful buildings, the old Presidential Palace, you can't really visit Cuba (or understand it) without a basic understanding of the epic struggle between the US backed government and the revolutionary forces led by Fidel Castro & Che Guevara.
So, Day 2……Colonial architecture? Tick. Classic American car? Tick. Revolutionary history? Tick.
Well done, it's time to head back to your hotel, get clean, read Chapter 1 of the Old Man & The Sea and then head out again. You could go straight to dinner but, before that, in keeping with your now uncontrollable need-to-tick, why not first visit the historic Bodeguita del Medio bar and restaurant, made famous by Ernest Hemingway who used to enjoy the odd mojito here?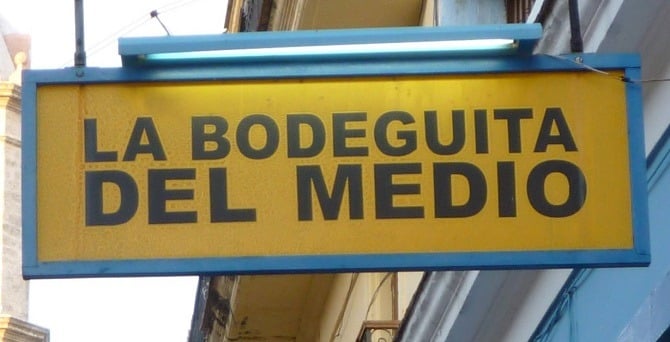 Enjoy a drink or two but don't eat at the Bodeguita. Definitely not. There are plenty of better places to eat nearby including, just around the corner, Dona Eutimia.
Havana, Day 3
After a leisurely breakfast, simply pop out of your hotel or casa particular and flag down a taxi. This morning you are going to cross to the other side of Havana's harbour, starting with a visit to La Cabana. It will take at least 2 hours to explore this vast fort but, if you want to see and do even more you could always head to the nearby Morro Castle first and then stroll back to La Cabana.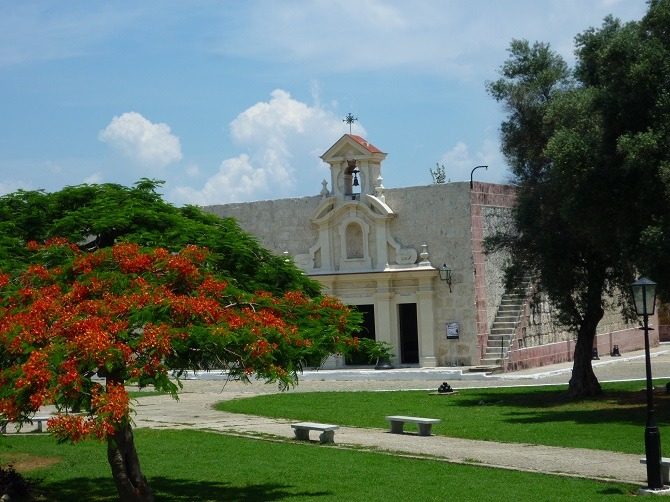 After exploring La Cabana, it is a short walk to Havana's very own Statue of Christ which, like its more famous version in Rio, enjoys panoramic views of the city. In the immediate vicinity, there are also a number of small museums.
From the Statue of Christ, follow the road downhill on foot – there is very little traffic – and you will eventually come out in the charming Casablanca neighbourhood. With its attractive, white-washed buildings, small park and waterfront setting, in years to come this will surely be one of the city's most desirable areas to live so go now, before the money / hipsters arrive. Casablanca is / was also the terminus of the iconic Hershey Train along the coast from Havana to Matanzas.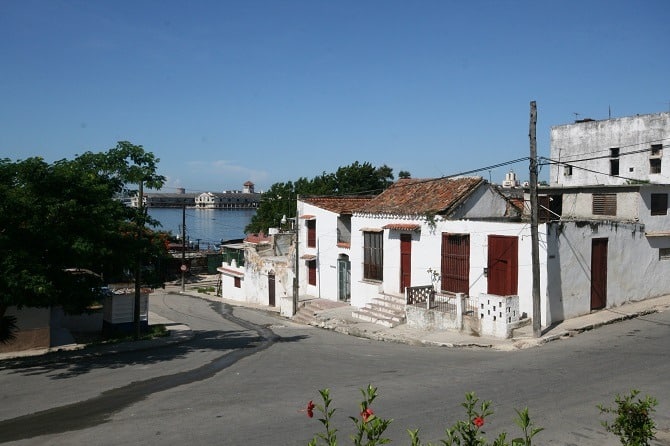 Getting back to Old Havana from Casablanca is both simple and enjoyable with frequent ferry departures making the picturesque crossing in under 15 minutes. It might not be as famous or iconic as the city's classic cars but it's just as enjoyable. Award yourself another Tick.
By the time you get back to Old Havana it will be time for lunch so, from the ferry terminal, stroll across to Plaza Vieja, probably the most picturesque of Old Havana's many squares, and have a bite to eat.
After lunch, we suggest you head back to the Plaza de Armas, the heart of Old Havana, and take in the adjacent Havana Museum, aka Palacio de los Capitanes Generales. Not only is it housed in a superb, colonial-era building but it also boasts a varied and interesting collection of artefacts.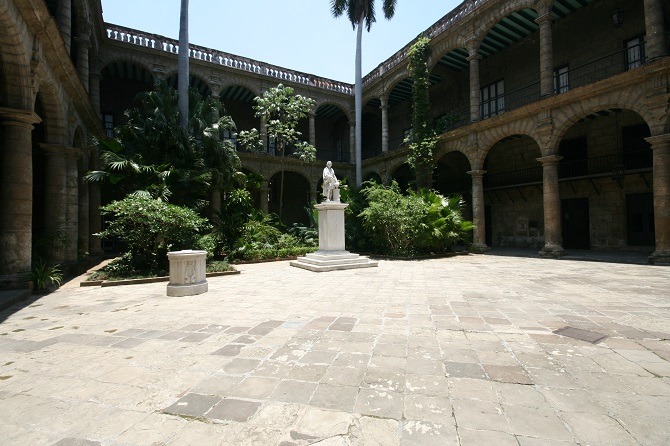 Back outside the museum, and surrounding the Plaza de Armas on all 4 sides, there are a number of stall-holders selling a variety of curios and antiques. My favourite buy is the fabulous re-productions of posters promoting Cuban films; ok, the films might not mean much to you (or me) but the artwork is truly superb.
Indeed, if you like 'interesting' shopping, and thought that Cuba would be the lamest of ducks, fear not, there are a growing number of quirky shops springing up including, on nearby Calle San Ignacio, just off Plaza de la Catedral, the wonderful Piscolabis. Not only do they hold some wonderful, eclectic stock but the shop doubles as a café with good quality cakes, juices and coffee. Shopping in Havana a tick – who would have thought it?
Anyhow, back to your hotel or casa you go, polish off Chapter 2 of 'The Old Man & The Sea' and then head out again for Chapter 2 of 'Following in Hemingway's Boozing Footsteps', this time with a visit to El Floridita where the tipple of choice was a daiquiri. As with the Bodeguita last night, soak up the experience and a drink or two, but don't linger.
Dinner tonight? Again, there are plenty of options nearby but I'd plump for 304 O'Reilly which is another of Havana's exciting new restaurants, serving up imaginative dishes in a funky setting – make sure you try the tacos.
Havana, Day 4
It's your last full day in Havana but there's still masses to see and do including, this morning, a visit to a Cuban Cigar Factory. Alas, the famous Partagas factory in Old Havana is now closed (what odds on a cigar-themed hotel replacing it?) and, as the remaining factories are somewhat unreliable with their visiting times, this is probably something that you are best discussing and arranging with your local rep or hotel / casa.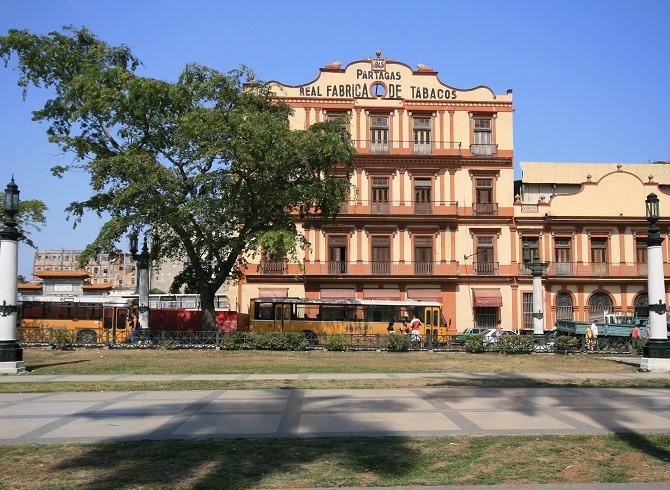 That leaves a final afternoon in Havana with no shortage of options.
If art is your thing then the Museo Nacional de Bellas Artes, split over 2 sites, offers an eclectic collection ranging from the European Renaissance to modern Cuban. In a similar vein, and located on one side of Plaza de la Catedral, the Museum of Colonial Art is housed in a beautiful early 18th century house and contains furniture, glassware and assorted curious in addition to art.
Alternatively, Old Havana is overflowing with stunning architecture and there are many buildings that we recommend visiting including the Bacardi Building, the Capitol Building, the Gran Teatro de la Habana, Havana Central railway station, Castillo de la Real Fuerza, Iglesia del Santo Angel Custodio and the Inglaterra Hotel to name just a few.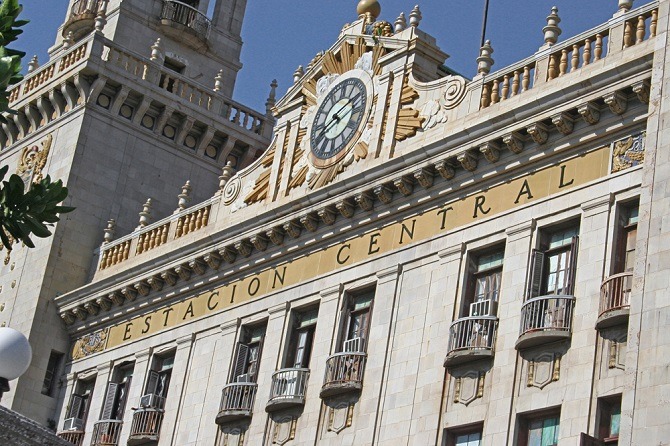 All this walking is thirsty work so, before returning to your hotel, head down to the waterfront once more where the snappily titled Cervecería Antiguo Almacén de la Madera y Tabaco is a German style beer hall located in an old tobacco warehouse; the in-house beer (served in pint glasses!) is some of the best I've had in Cuba and the views across the scraggy harbour only add to the experience. How long before those views become dominated by luxury condos and super yachts?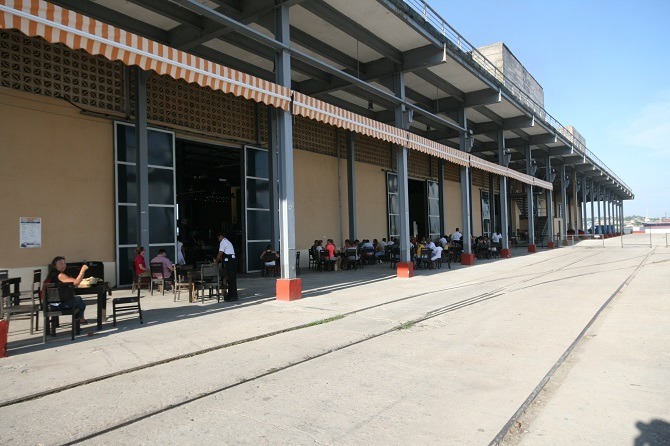 If beer isn't your tipple of choice, the Havana Museum of Rum is just a short walk away and, as well as offering an insight into the history of rum production on the island, also serves a wide range of rums to taste.
For your last night, possibly the most romantic restaurant in Old Havana is Paladar Los Mercaderes, located on the first floor of an old building on the city's most elegant street, Calle Mercaderes. The cuisine is best described as modern-Cuban, the waiting staff are generally easy-on-the-eye (so my other half tells me) and there is live music most evenings.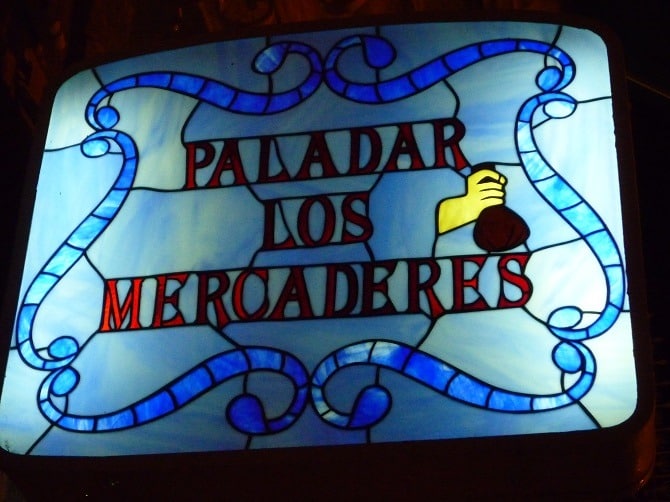 Important Note
Pretty much all museums in Cuba are closed on a Monday so take this into account when planning your stay in Havana.