What do you think of when it comes to Cuba? Beautiful beaches, Fidel, Che & The Revolution, crumbling colonial architecture, fat cigars or, perhaps, those fabulous classic cars?
Although Cuba is changing fast, and there are now many more modern cars on the road than there were even 10 years ago, those iconic, classic cars from the 50s and 60s are still very much in evidence, especially in Havana. Nor are they likely to disappear anytime soon as there is currently a ban on their export.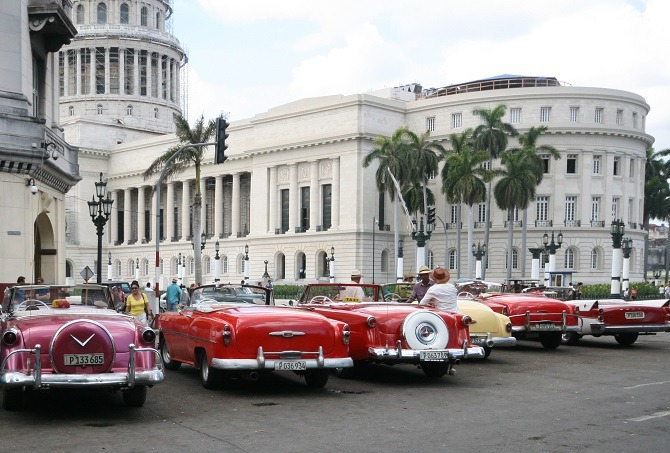 Arriving at Havana airport, around 30 minutes from the city centre, it is now possible to pre-book a transfer by classic car. It's certainly a stylish way to start your holiday but don't even think of requesting a convertible – you wouldn't want a soaking the minute you arrive would you?
Most visitors to Havana tend to wait till at least their first full day before going for the classic car experience. As with airport transfers, many tour operators offer a pre-bookable tour of Havana by classic car. Some escorted tours also include it is part of the itinerary.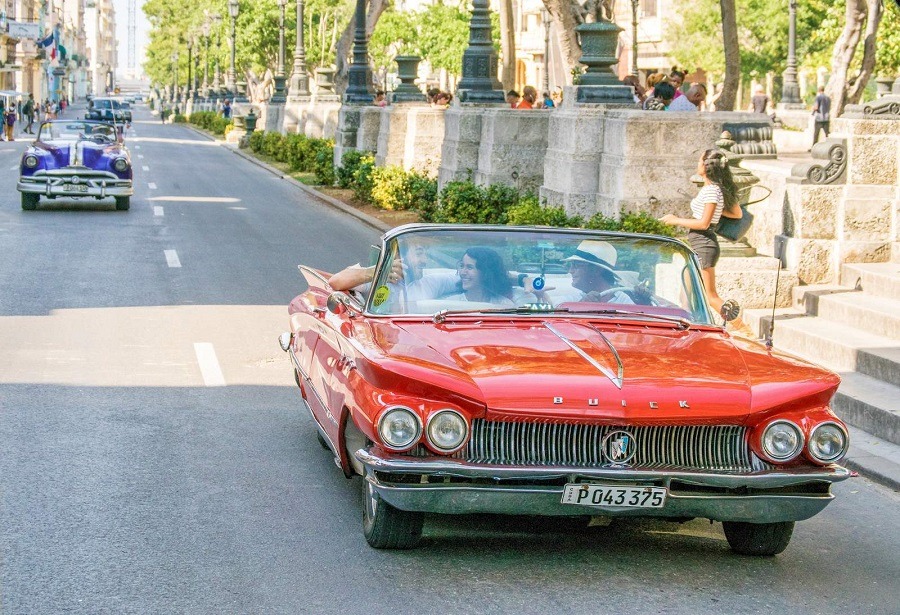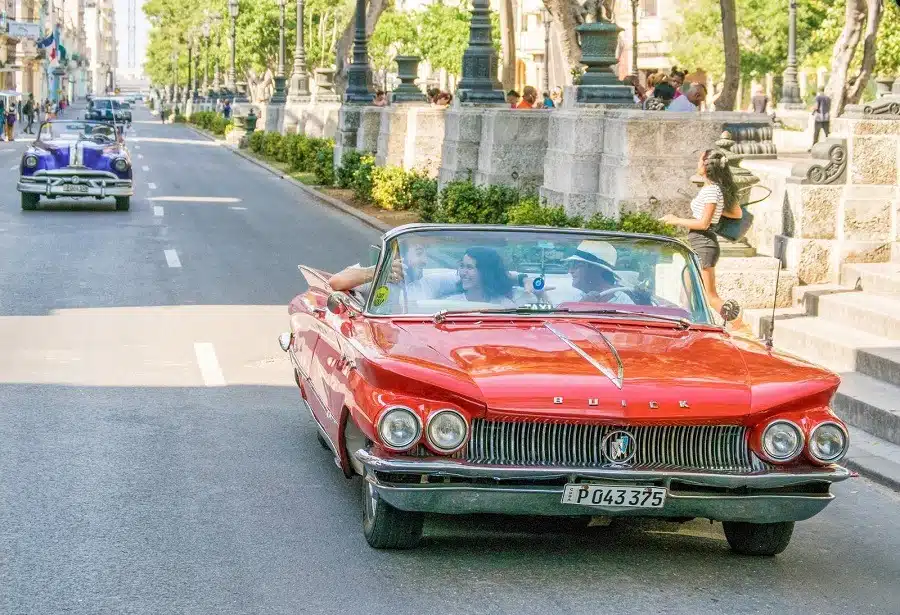 My personal advice is to wait until you arrive and make arrangements locally. There are 3 main reasons for this.
It will be cheaper – you can pay the driver directly and cut out the middle-man. You can expect to pay around £30 an hour for car and driver, slightly more perhaps if it is a convertible. Generally speaking, the greater the desirability of the car, the more expensive it will be.
By waiting till you arrive, you can see how you feel and, perhaps more importantly, what the weather is like before committing to a ride.
If you pre-book, you have very little control over what sort of car you will get. If you book locally, you can pretty much pick and choose the car that catches your fancy.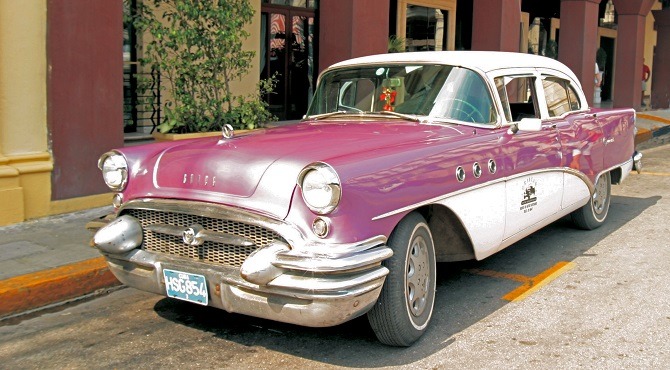 The best place to arrange a ride in a classic car is Parque Central, in the heart of Old Havana. All around this large, attractive square you will find classic cars in a kaleidoscope of colours and a variety of conditions. Other good locations in Old Havana are Plaza San Francisco and Plaza de Armas. Outside Old Havana, the best place to try is the driveway of the famous Hotel Nacional.
In terms of how long you need and where you should ask to visit, well, as Old Havana is best explored on foot, I recommend that you use the classic car experience to tour around the rest of Havana. An hour is generally enough but, whatever you do, make sure that your journey includes travelling the length of the famous seafront Malecon.
I think it is also important to point out that the whole classic car experience needn't just be a tour of the city. There are plenty of classic car operating as taxis so, even if you are just heading from A to B, look out for those big, ole' beasts of the road.