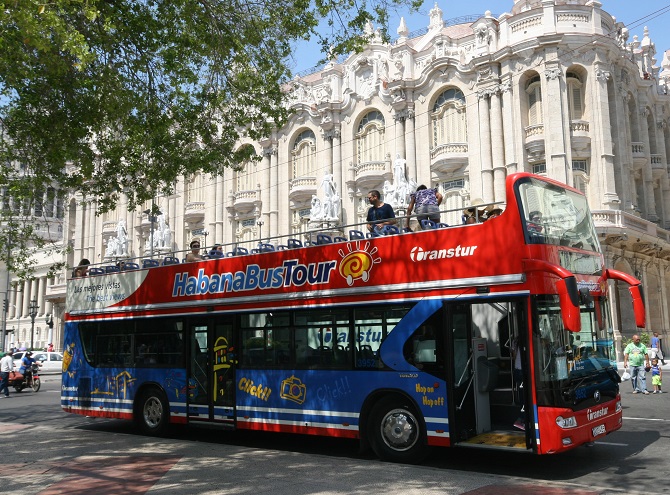 Most visitors to Havana probably spend 2 or 3 days in the city and (although we'd suggest 4  days), with the vast majority of its attractions located in the historic Old Havana district, much of that time will be spent exploring on foot. Where city transport is required, there are plenty of options for getting around Havana.
Let's start with that great British invention, and worldwide export, the double-decker bus. Yes, Havana now has its own hop on / hop off double decker tourist bus which trundles around the city taking in all the key sites.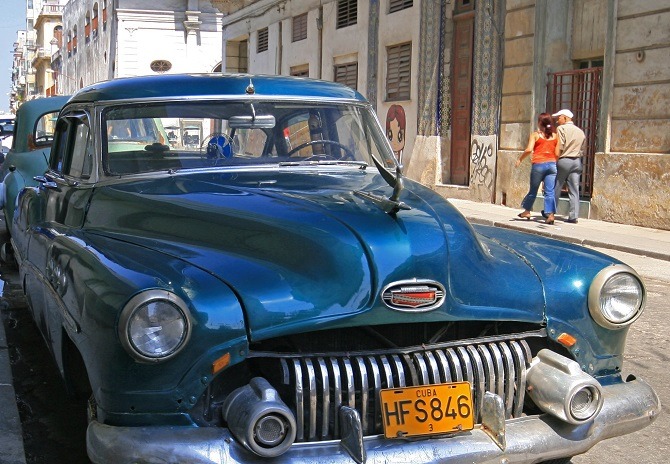 If you'd rather see the sites on your own, and in a lot more style, one of the most popular options is a tour of Havana in a vintage American car. Don't worry about pre-booking such a 'tour' because the city is awash with these classic cars, some of them rusting old bangers, others fully refurbished models that look as if they have just arrived from 1950s Detroit. Car and driver can be hired for around £30 an hour, with convertibles tending to cost more, and they can be found all over Old Havana but especially around Parque Central, Plaza de Armas and Plaza San Francisco.
It it's just a standard taxi that you want, to get between A & B, there are no end of options in Havana. As well as the classic American cars there are some, er, vintage Lada taxis that hark back to Cuba's more recent history as well as modern, yellow taxis.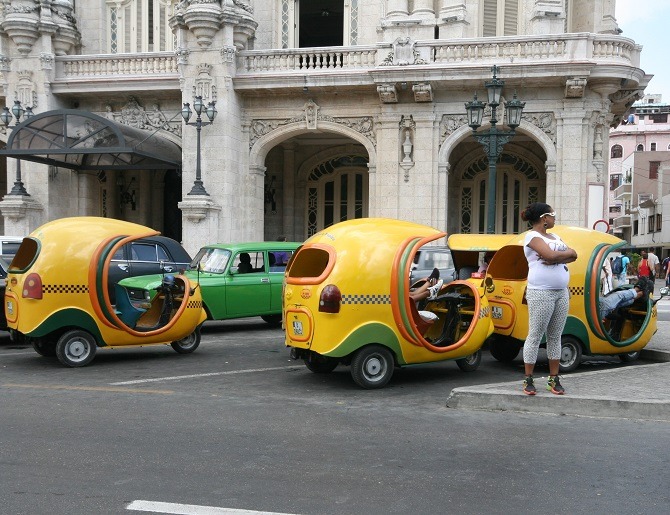 If you would rather feel the wind in your hair then Havana also has a fleet of yellow, bubble-like, auto rickshaws that wizz around the city or, if you prefer a more sedate pace, old-fashioned cycle rickshaws.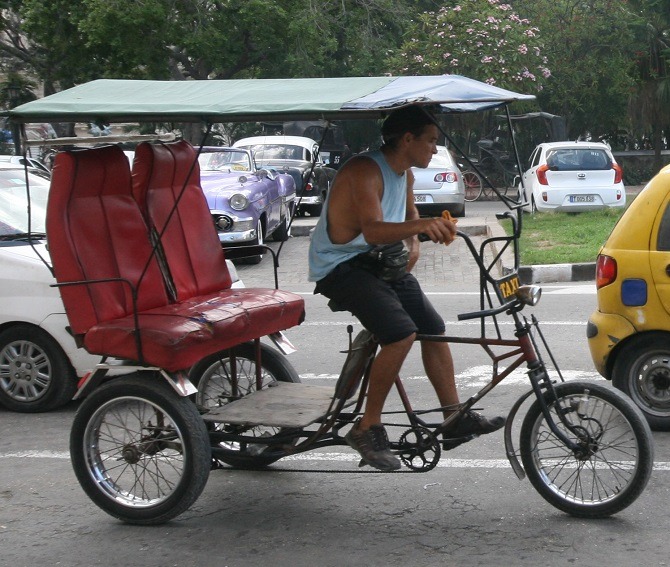 Feeling romantic? Havana also has a number of horse-drawn carriages that can be hired for a loop of Old Havana; the best place to find them is in Parque Central.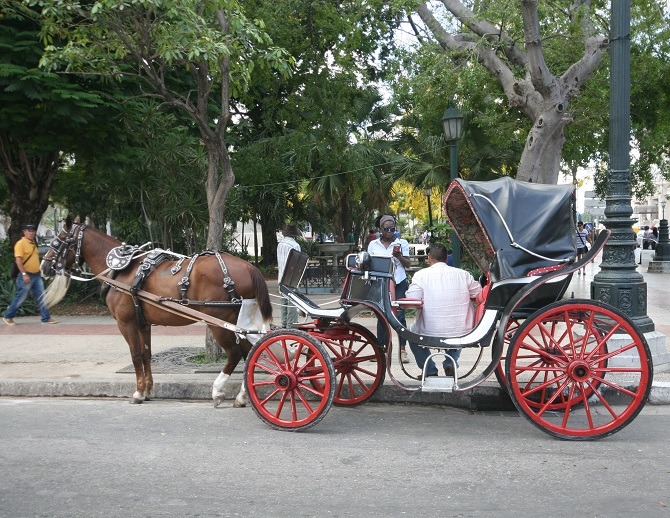 Last but not least, Havana is located by the sea with Old Havana situated towards the very eastern end of the city alongside Havana Bay. On the other side of the bay are a number of tourist attractions such as La Cabana and the statue of Christ, easily reached by the regular ferry (around 5 cents each way) between Old Havana & Casablanca.
If you're planning on getting around Havana by underground network, suburban trains or a comfortable bus service, forget it. Yes, there are public buses in Havana but few if any offer a/c, there doesn't seem to be any reliable, published information on routes and, as a tourist, you might even be refused a ticket.