Cuba / Itineraries
A Taste Of Cuba
For clients short of time, or who are simply happy to clip along at a good pace, this suggested week-long circuit of western Cuba starts and ends in Havana and incorporates both the island's towns and cities as well as its beautiful countryside.
Day 1 — Havana

On arrival at Havana airport, clients will be met and transferred the thirty minutes to the city. As flights from Europe arrive into Havana from the late afternoon onwards, clients are free to relax at their hotel for the remainder of the day.

Suggested Accommodation: Havana Casa Particulars Meals Included:

None

---

Day 2 — Havana

One of the world's truly iconic city destinations, Havana is the perfect introduction to Cuba.

Although the city sprawls along the Atlantic coast, the vast majority of its key attractions, hotels, bars and restaurants can be found in the compact, historic quarter, known as Old Havana. Located in the east of the city, and designated a UNESCO World Heritage site in 1982, Old Havana is everything most visitors expect the city to be with glorious, colonial architecture, classic American cars cruising the streets and bars blaring out music night and day.

One could easily spend several days in Havana and not run out of things to see and do (please refer to our Havana Travel Guide for more information) but, for the purposes of this brief introduction to the island, you'll need to pack as much as possible into a single day.

Accordingly, your holiday begins immediately after breakfast with a guided walking tour of Old Havana, a great introduction to the historic heart of the city as you take in the history, colonial architecture and vibrant daily, goings-on of this fascinating city.

Including the four main squares of Plaza de Armas, Plaza San Francisco, Plaza Vieja and Plaza de la Catedral, your guide will be on hand to guide you through all the main areas of interest and to answer any queries you may have.

After sampling the first of many Cuban cocktails, you will be picked up by a vintage American car for a tour of New Havana. Along the way, you'll drive past the Capitol Building, Revolution Square, the University of Havana, Hotel Nacional and former Presidential Palace before ending your first day in time for a late lunch.

The rest of the day is at leisure for you to relax, perhaps take in a museum or simply wander the streets of Old Havana. Alternatively, there are a number of optional Trips we can add to your first, full day's itinerary.

Suggested Accommodation: Havana Casa Particulars Meals Included:

Breakfast

---

— Havana, Plaza San Francisco

— Havana, Capitol & Gran Teatro

Day 3 — Havana (Vinales Day Trip)

Today is an opportunity for you to get out of the city and enjoy some of Cuba's most beautiful countryside with a day trip to Vinales.

Departing Havana in the morning, and heading through unspoiled countryside, there will first be a short stop at Cafeteria Las Barrigonas to visit a small tobacco plantation. Continuing west, you then visit a cigar factory in the provincial capital of Pinar del Rio before arriving in the Vinales Valley.

Known for its beautiful countryside, as well as being the source of much of the finest tobacco in the world, the Vinales Valley is also your second UNESCO World Heritage site in as many days.

On arrival, there will be time to explore the charming town of Vinales and beautiful Dos Hermanas Valley before taking an underground boat trip at Cueva del Indio (Indian Cave). Lunch is included at a local restaurant in Vinales before returning to Havana in the late afternoon.

This full day tour to the famous Vinales Valley is available on either a private or group basis.

Suggested Accommodation: Havana Casa Particulars Meals Included:

Breakfast

---

Day 4 — Havana to Cienfuegos

This morning you pack your bags for the 3-4 hour road transfer to Cuba's south coast, beginning with the city of Cienfuegos.

Day four and your third UNESCO World Heritage site in a row, the charming yet often overlooked coastal city of Cienfuegos, frequently described as the Pearl of the South.

The heart of this largely French influenced city is centred on the city's majestic main square, Plaza Jose Marti, which is surrounded on all sides by fine, colonial era buildings, the most famous of which is the Teatro Tomas Terry.

Away from the city centre, a short taxi or brisk walk takes one to Punta Gorda, a narrow peninsula jutting out into the picturesque Bay of Cienfuegos and once the smartest neighbourhood in the city.

The money is long gone but Punta Gorda is home to numerous reminders of its past with gracious mansions, the famous Cienfuegos Club and iconic Palacio de Valle.

After checking in at your accommodation and having a bite to eat, you will be met by your local guide for a tour of Cienfuegos.

Suggested Accommodation: Melia Union Meals Included:

Breakfast

---

— Cienfuegos, Governor's Palace

— Cienfuegos, Teatro Tomas Terry

— Cienfuegos, Palacio De Valle

Day 5 — Cienfuegos to Trinidad

From Cienfuegos, it's a pleasant hour-long drive along Cuba's Caribbean coast to the beautiful town of Trinidad.

One of Cuba's original seven settlements, having been founded in 1514, Trinidad is a relatively small town, easily walkable throughout, but also one of its most visited.

Made rich on the back of the sugar trade, much of Trinidad remains largely unchanged since its heyday in the 19th century, with fine colonial buildings dominating almost the entire historic heart of the town.

Accordingly – and one more to add to your list on this holiday – Trinidad was declared a UNESCO World Heritage site in 1988.

After checking-in at your accommodation, you will be collected by your guide for a walking tour of this magical town. The rest of the day is at leisure for you to relax or explore further on your own, perhaps taking in a museum such as the beautiful and historic Museo Romantico in the centre of town.

Suggested Accommodation: Trinidad Casa Particulars Meals Included:

Breakfast

---

— Trinidad, Iglesia De La Santisima

— Trinidad, Museo Romantico

Day 6 — Trinidad (Day Trip to Valley of the Sugar Mills & Trinidad)

Today, you will visit the Valley of the Sugar Mills and Sancti Spiritus on a full day tour before returning to Trinidad.

Occupying the area between Trinidad and Sancti Spiritus, the Valley of the Sugar Mills was the very centre of the sugar growing estates. At the heart of these estates were numerous, grand haciendas, most of which now lie abandoned and decaying.

Today, the Manaca Iznaga hacienda has been partly restored as a visitor attraction with, at its heart, the looming presence of the old slave tower which, in a welcome change from its previous function, offers visitors panoramic views of the surrounding countryside.

A short drive the other side of the Valley soon takes one to Sancti Spiritus, another of Cuba's original, colonial towns.

With plenty of attractive, colonial buildings of its own, a charming main square and the iconic Puente Yayabo, Sancti Spiritus should be over-run with visitors. The fact that it is so close to Trinidad means that the town sees relatively few tourists and, as a result, feels much more laid back.

Your walking tour of the town includes visits to the aforementioned main square of Parque Serafin Sanchez as well as the Casa de la Guayabera, the Parroquial Mayor church, Casa de la Trova, Ruben Martez Villena library and the Yayabo bridge. Lunch is included at a local restaurant before returning to Trinidad in the late afternoon.

Suggested Accommodation: Trinidad Casa Particulars Meals Included:

Breakfast, Lunch

---

— Trinidad, Valley of the Sugar Mills

— Sancti Spiritus, Parque Serafin

— Sancti Spiritus, Puente Yayabo

Day 7 — Trinidad to Santa Clara

This morning you head north, on one of the most dramatic and scenic drives in Cuba, climbing high into the Escambray Mountains before continuing to the city of Santa Clara.

Less picture-postcard attractive than the other towns visited on this itinerary, Santa Clara is still well worth visiting, primarily for its links to the Cuban Revolution.

It was in Santa Clara that forces under the command of Che Guevara attacked and seized a heavily armoured government train in 1958, one of the most decisive moments in the long, armed struggle. Today, the remains of this train have been moved to an attractive, parkland setting and converted into a museum, known as the Tren Blindado.

Perhaps more importantly, and because of his central role in this historic battle, it is in Santa Clara that Che Guevara was finally laid to rest in 1997 after his remains were discovered in Bolivia and returned to Cuba. The Che Guevara Monument & Mausoleum is located on the southern outskirts of the city and will be included in your tour of Santa Clara together with the Tren Blindado, Parque Vidal, La Caridad theatre and Museum of the Fine Arts.

Suggested Accommodation: Hotel Central Santa Clara Meals Included:

Breakfast

---

— Santa Clara, Che Guevara

— Santa Clara, Museum Tren Blindado

Day 8 — Santa Clara to Home

Depending on your flight time, you will be collected from your accommodation for the roughly 3-hour, private transfer back to Havana airport and your onward journey home.

Meals Included:

Breakfast

---

— Santa Clara, Parque Vidal
Please Note
This itinerary is no more than a sample idea which can be tailor made to your exact requirements.

The 'From price' is for travel in September and is based on two adults sharing the same room throughout. Supplements apply for sole occupancy.

The quoted price does not include international flights.

Beach Extensions
For clients wishing to extend their holiday with time at one of Cuba's numerous beach resorts there are numerous options although, for logistical reasons, we would suggest sticking to the western half of the island. Please call or email for advice.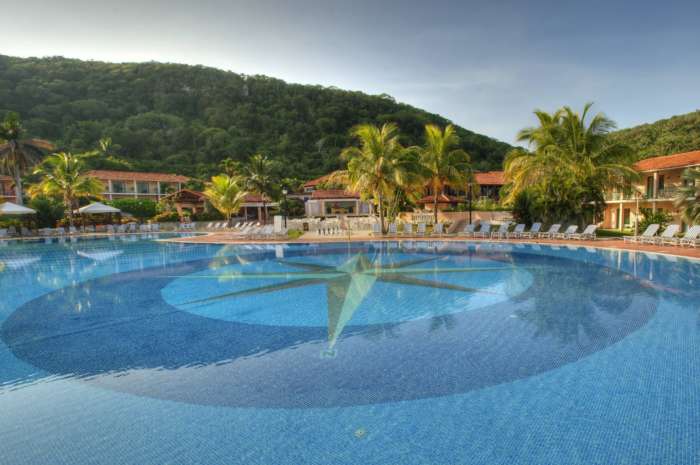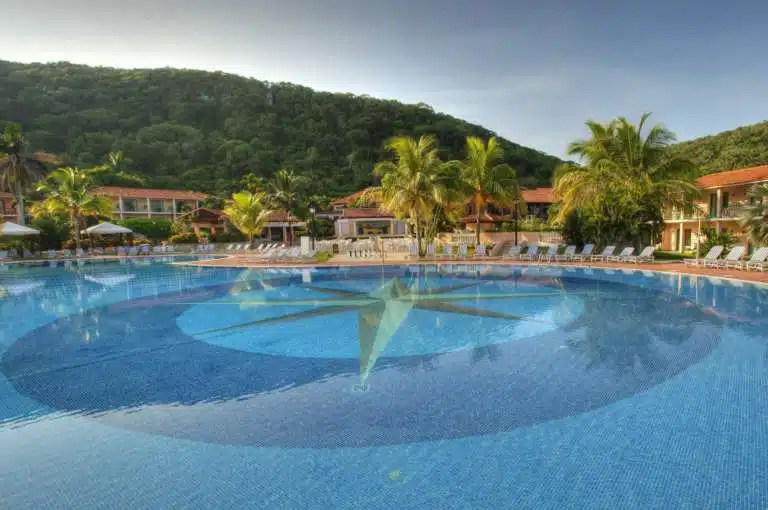 January

0°C

February

0°C

March

0°C

April

0°C

May

0°C

June

0°C

July

0°C

August

0°C

September

0°C

October

0°C

November

0°C

December

0°C
Financial Protection
You're in safe hands
When making your travel arrangements, we understand just how important peace-of-mind is. Beyond The Ordinary hold both ATOL & ABTOT bonds so whether you book your flights through us, or independently, any money you pay us is 100% protected. More detailed information on Financial Protection can be found by clicking here.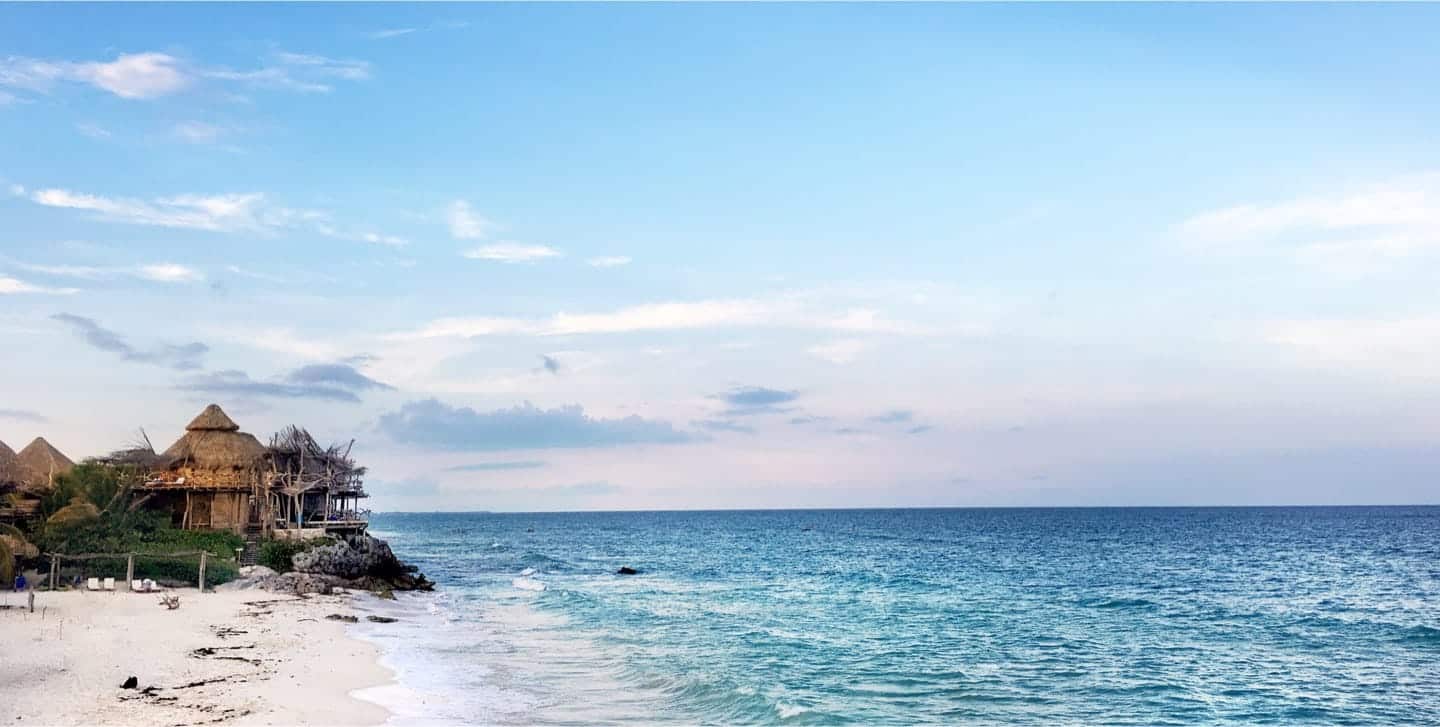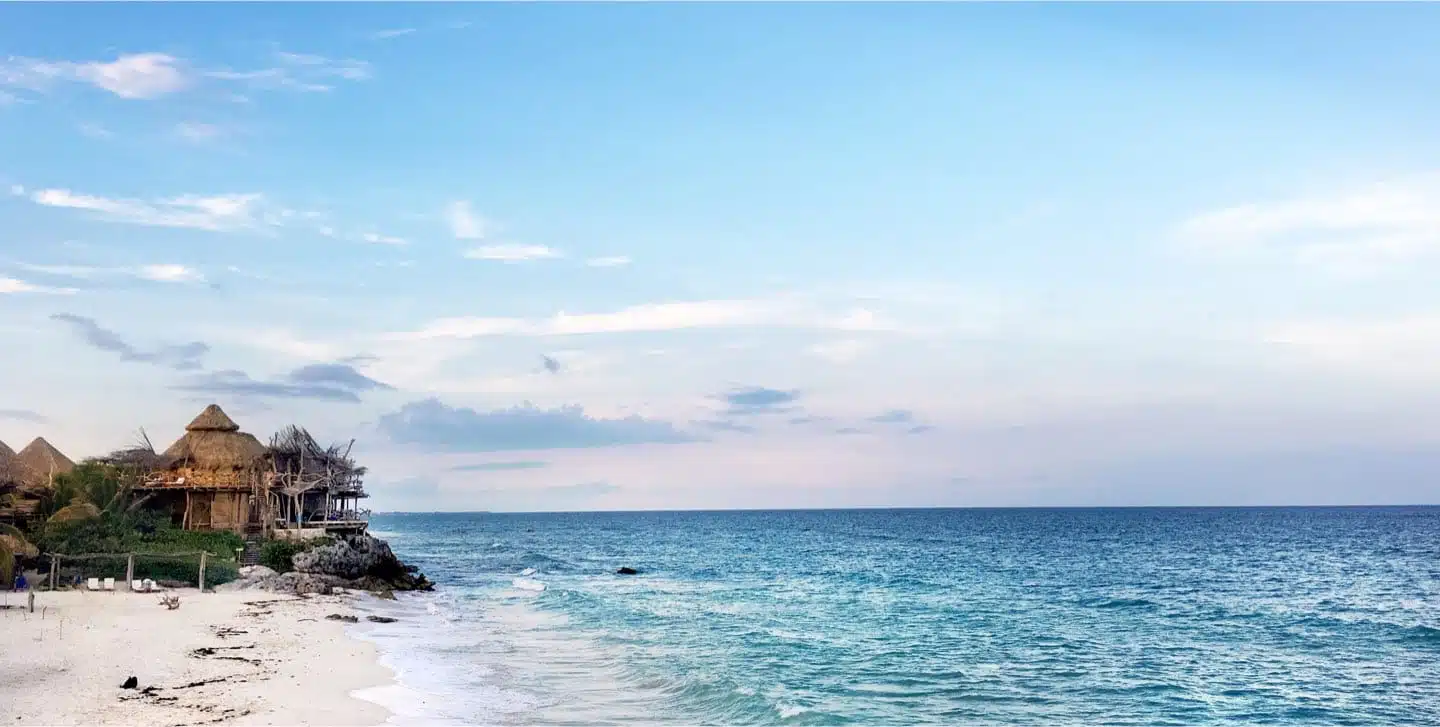 Make your next holiday Beyond The Ordinary
Whichever of our featured countries you wish to visit, we've been there several times. So, if you're after something beyond the ordinary to Cuba, Guatemala or the Yucatan Peninsula of Mexico, we'd love to hear from you.
Plan my Extraordinary