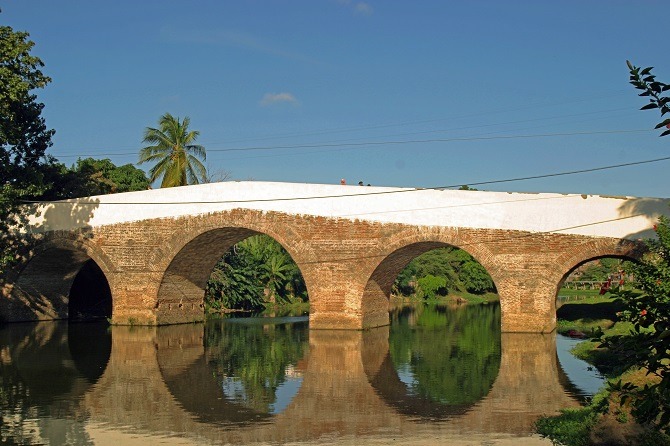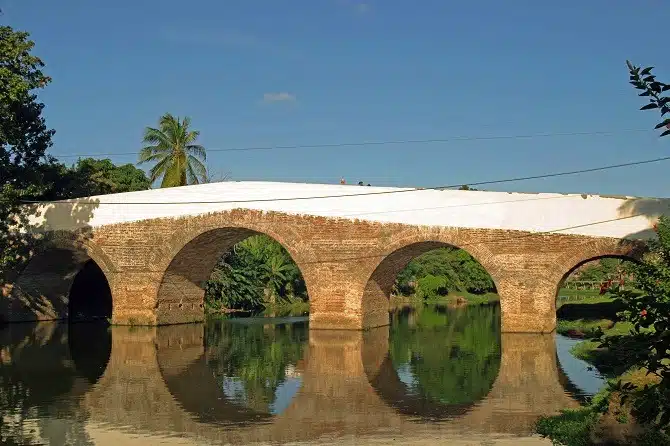 One of the most iconic bridges in Cuba, the Puente Yayabo was built by the Spanish between 1817 & 1831 and has been a National Monument since 1995.
Spanning the Rio Yayabo, just a few blocks south of the town centre in Sancti Spiritus, the Puente Yayabo is constructed from brick and, with its five, low arches, would not look out of place in rural England.
The river is generally very slow moving at this point (especially during Cuba's drier, high season between November & April) so many photos of the Puente Yayabo focus on capturing its mirror-like reflection.
Perhaps the best place to grab a photo of the bridge, and put your feet up with something cold at the same time, is the terrace of the Taberna Yayabo.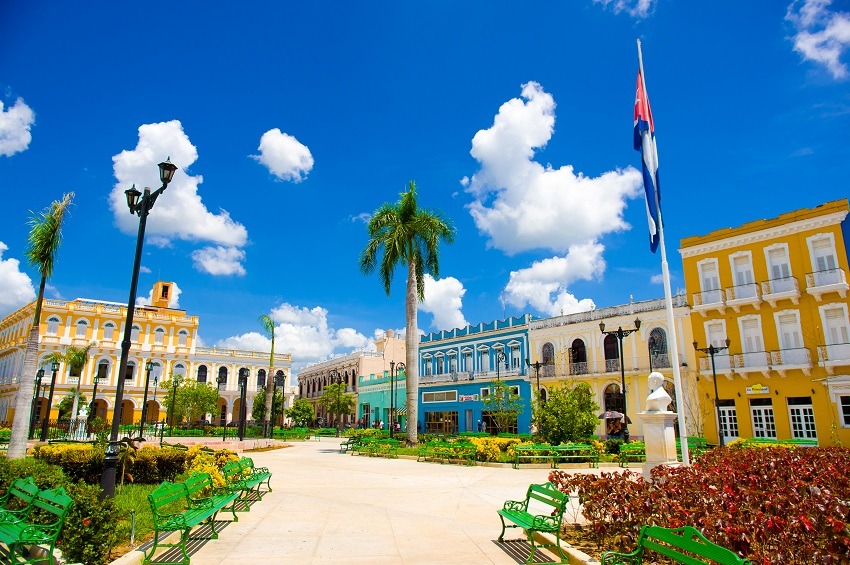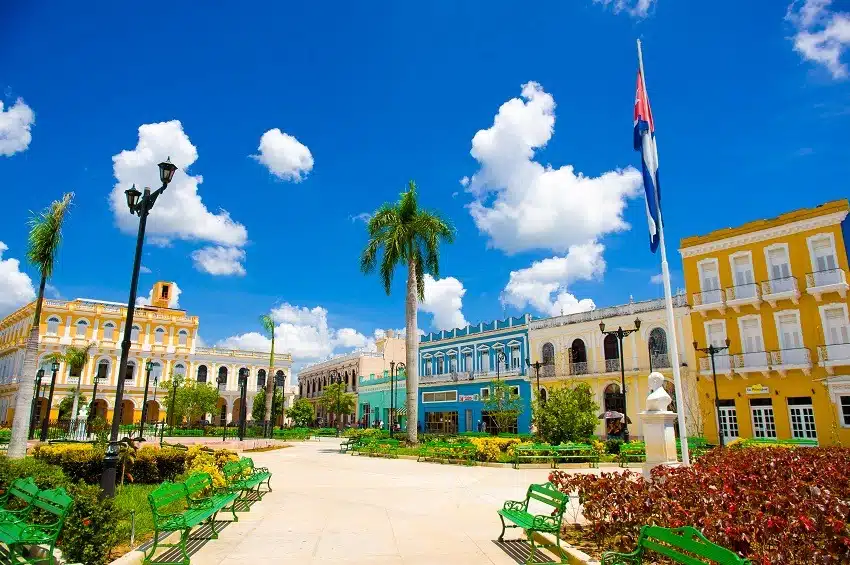 For those who like a good yarn, one of the myths associated with Puente Yayabo is that it owes its long life and general durability to the fact that cow's milk was added to the mortar as part of the bonding process. No, we don't understand either.
As Sancti Spiritus is relatively compact, especially in terms of its historic centre, visiting the Puente Yayabo can easily be incorporated into a walking tour of all the town's major sites of interest.
Located approximately an hour's drive from Trinidad (and the bridge was originally built to improve connections between the two towns), most visits to Sancti Spiritus are run in tandem with a tour of the Valley of the Sugar Mills.
For clients on a tailor made holiday to Cuba, we offer a wide selection of Trips (excursions) from Trinidad, including to Sancti Spiritus, while the town / bridge are also included in select, small group tours.
To discuss your individual travel plans, you can either give us a call on 01580 764796 or ping us an email on travel@beyondtheordinary.co.uk