Topes de Collantes is a near 200sq km nature reserve located within the Escambray Mountains of southern Cuba.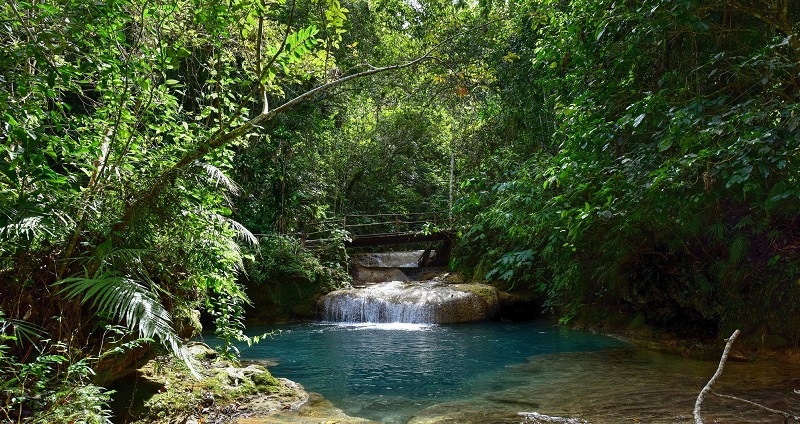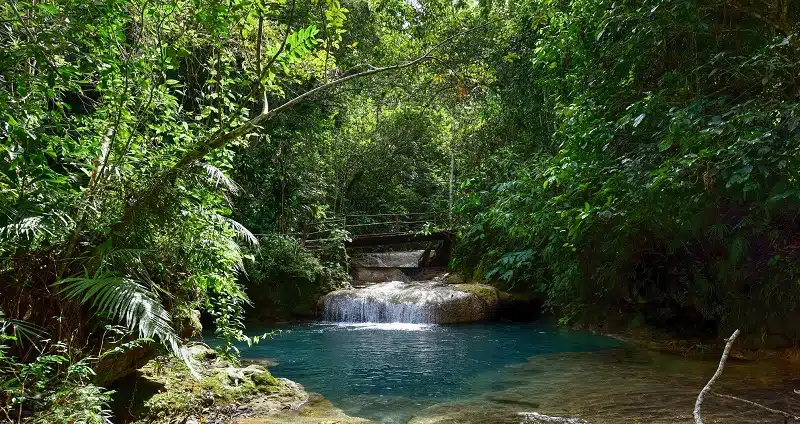 Topes de Collantes literally translates into English as Collantes Highs and refers to one of the three highest peaks within the mountain range (the tallest, at over 3,700 feet, is San Juan).
A little history
Topes de Collantes also refers to the small settlement within the reserve. This settlement started out as a sanatorium for the tuberculosis stricken wife of Fulgencio Batista (the pre Castro leader of Cuba, overthrown in the Cuban Revolution) before expanding into a broader wellness destination.
In the months leading up to the final death throes of Batista's regime, Che Guevara based himself in the area's dense forest before moving on to the Revolution's final denouement in Santa Clara, just north of Topes de Collantes.
After the Revolution, the tables were turned and it was CIA-supported counter-revolutionaries who made the area their base in a doomed attempt to return the island to its previous status quo.
You can learn more about this little known period of Cuban history at the wonderfully named Museum of the Struggle Against Bandits in Trinidad.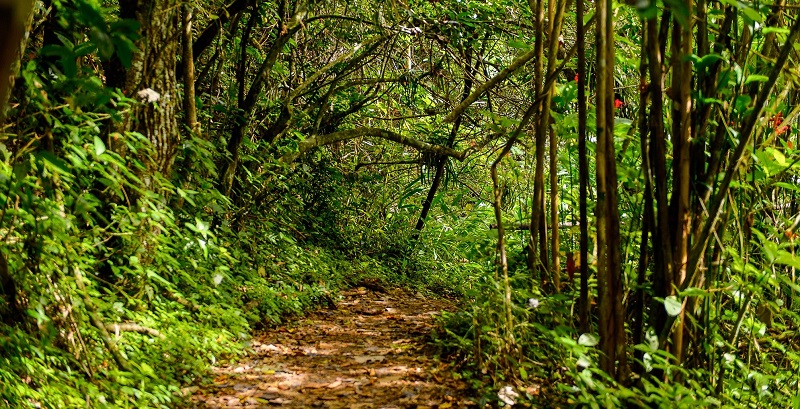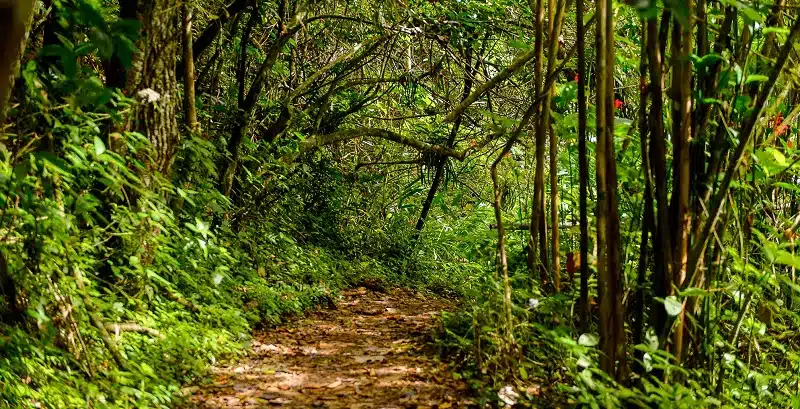 The reserve
Topes de Collantes is home to some of the most beautiful and unspoiled countryside in Cuba, boasting a wide range of flora ranging from giant mahogany trees to the delicate and fragrant Mariposa, Cuba's national flower.
Covered almost throughout in dense forest, the area is also rich in birdlife including hummingbirds, woodpeckers and the tocororo, the Cuban national bird.
For hikers, there are numerous excellent trails within the park, many of which pass by or end up at picturesque waterfalls or refreshing natural pools.
Although generally referred to as a single entity (Gran Parque Natural Topes de Collantes is its official, typically weighty name), the reserve is actually made up five separate but interlinked parks, namely Parque Altiplano, Parque Codina, Parque Guanayara, Parque el Cubano and El Nicho.
Where to stay in Topes de Collantes
Disappointingly (how often do we say this in Cuba?), accommodation options within the reserve are both limited and poor. If you're hoping for luxurious or sympathetic eco-lodge type accommodation within Topes de Collantes, alas, no.
The best option is to base oneself in the beautiful colonial town of Trinidad and arrange day trips into the mountains. There are a number of excellent casa particulares in Trinidad town as well as (coming soon) good quality beach accommodation on the nearby, picture-postcard Caribbean coast.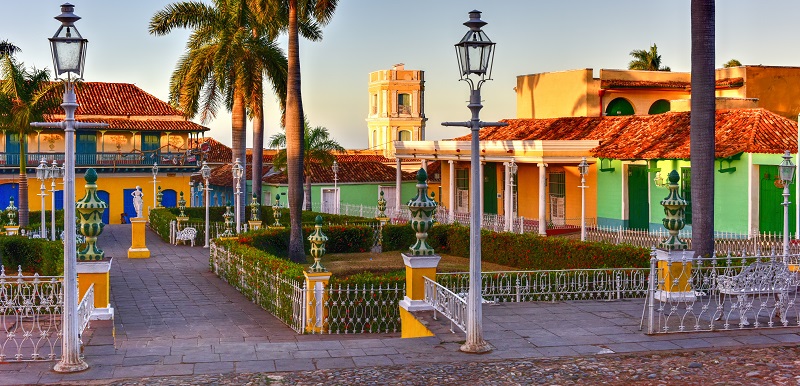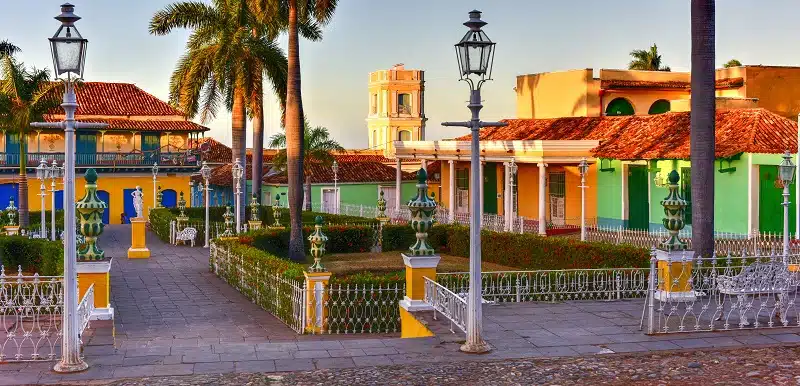 Visiting Topes de Collantes
While exploring Topes de Collantes independently isn't impossible, it is very difficult. Not only is there virtually no public transport within the region but information on trails etc is largely lacking and you can forget picking up any maps.
If you like your travel to be as independent as possible, you can wait till you get to Trinidad (or Cienfuegos to a lesser extent) and try and make arrangements locally. However, this will take time and there is the risk that you'll end up with a 'guide' who doesn't know his backside from his elbow.
If you want to take the hassle and risk factor out of your holiday, we offer a number of Trips (excursions) that we can pre-book as part of a tailor made holiday, including full day guided treks.
While Trinidad is our recommended base, El Nicho waterfalls are closer to Cienfuegos and often visited from there as a day trip. It is also possible to visit Cienfuegos for a day or two, then head to El Nicho waterfalls before continuing on to Trinidad.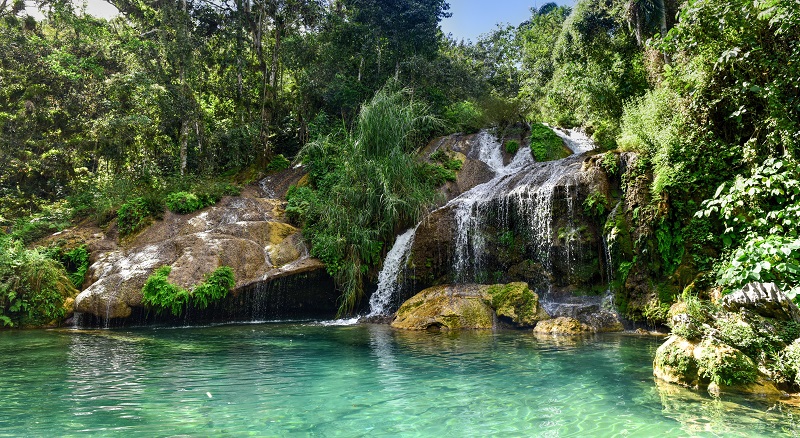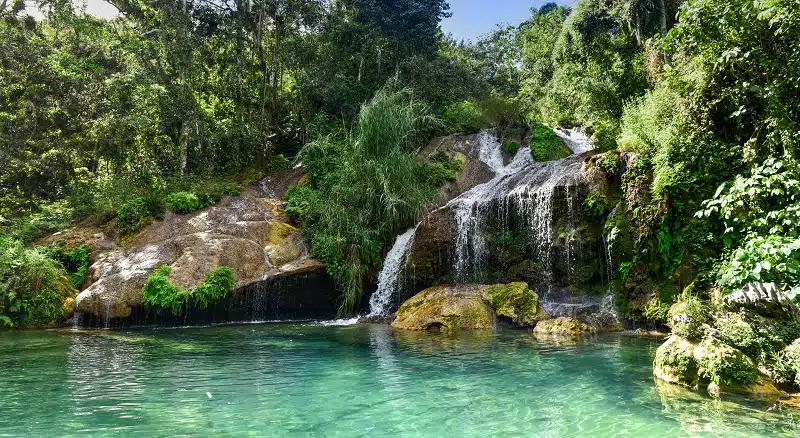 Other attractions
Just off the road from Trinidad to Santa Clara, the Casa Museo del Café is pretty much what it says on the tin, a small coffee focussed museum that doubles up as a café. It's not somewhere one would specifically set out to visit but, if you are in the area, it makes for a nice stop.
Somewhat more of a surprise is the Museo de Arte Cubano Contemporáneo, not really something one expects to come across so far from the nearest town or city.
Housed in a converted, 20th century home, the museum is home to almost 70 pieces of modernist art and sculpture from some of Cuba's finest artists.
Beyond The Ordinary specialise in tailor made holidays to Cuba (as well as Guatemala & Mexico) and know the island inside out.
To discuss your plans with a Cuba holiday expert, either give us a call on 01580 764796 or ping an email to travel@beyondtheordinary.co.uk
For your peace of mind, all holidays with Beyond The Ordinary are fully financially protected.