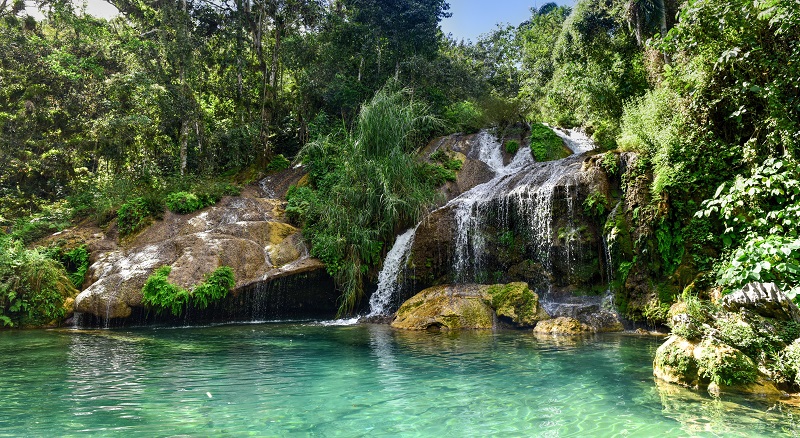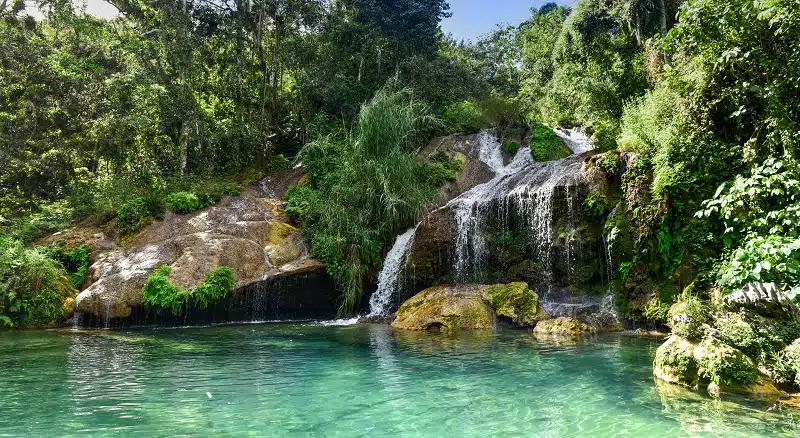 El Nicho is the name of a picturesque waterfall located just outside of Topes de Collantes National Park in Cuba's Cienfuegos province.
Due to its location, roughly equidistant from the popular tourist towns of Trinidad & Cienfuegos, El Nicho is a popular day trip for visitors looking to explore the beautiful countryside of the Escambray Mountains that run parallel to Cuba's south coast.
The waterfalls at El Nicho are actually fed by two rivers, the Rio El Nicho and Rio El Mamey, the latter of which then winds its way into beautiful Lake Hanabanilla.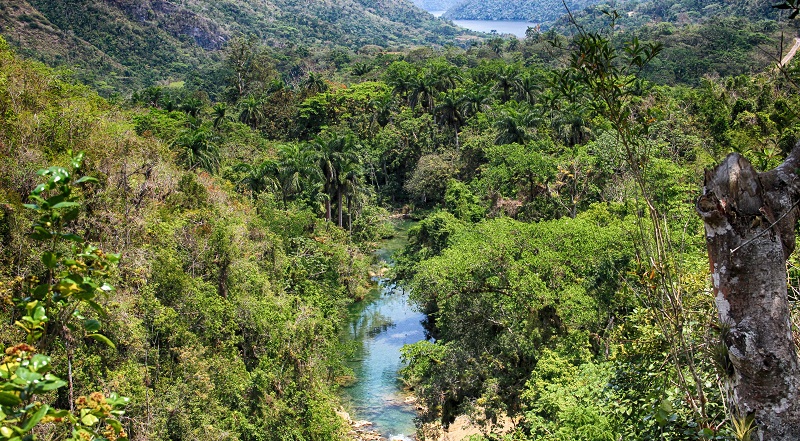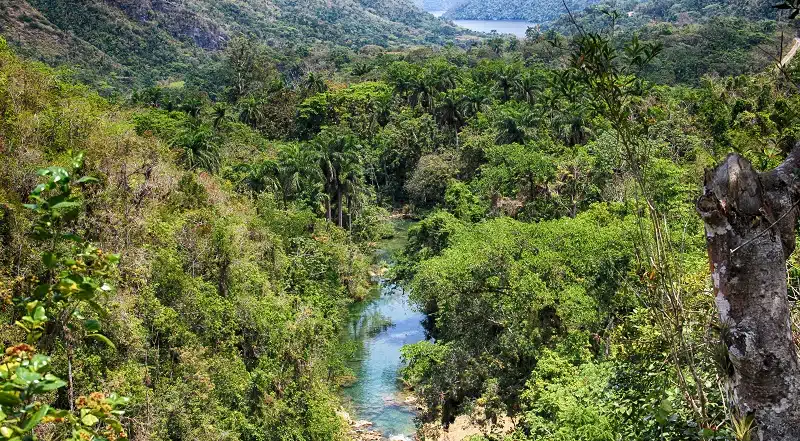 Although by no means impossible to visit independently, the lack of signage (a general problem right across Cuba) makes getting to and from the falls more difficult than it should be.
Most visitors to El Nicho book day trips from either Cienfuegos or Trinidad (pictured below) or, as with our 7 Night Cuba Tour, visit the area as part of an escorted, small group tour.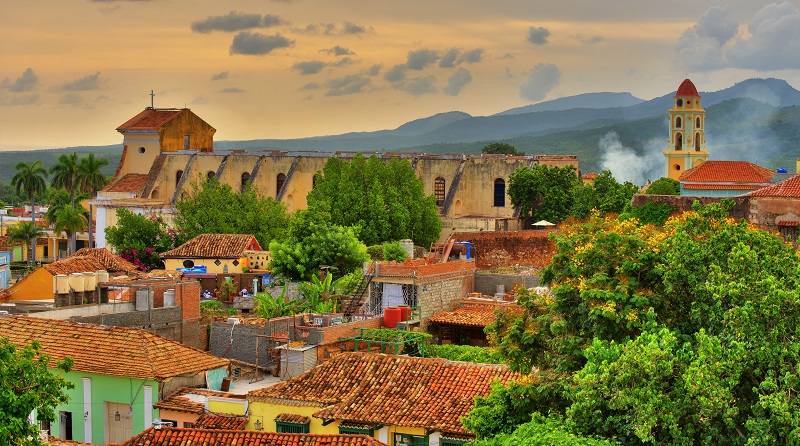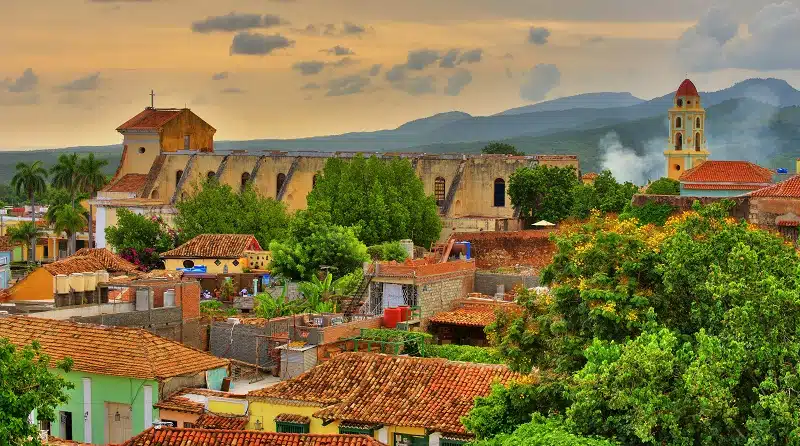 A visit to the falls entails a short hike along a well-maintained trail that ends at a Mirador (viewing point) with panoramic views over the surrounding countryside.
In addition to taking in the beauty of the actual waterfalls, it is also possible to take a refreshing swim in the natural pools so don't forget to bring suitable attire as well as a towel. There is also a simple, rustic restaurant nearby, Restaurante Los Helechos that serves typical Cuban cuisine (ie yet more rice and beans) and cold drinks in a lovely setting.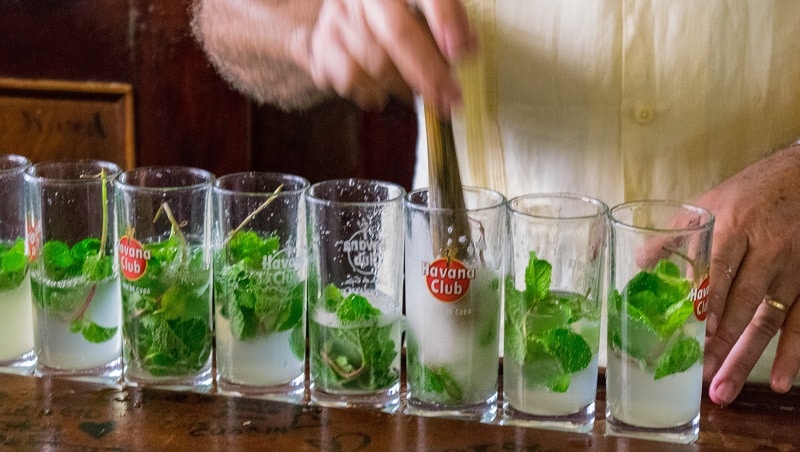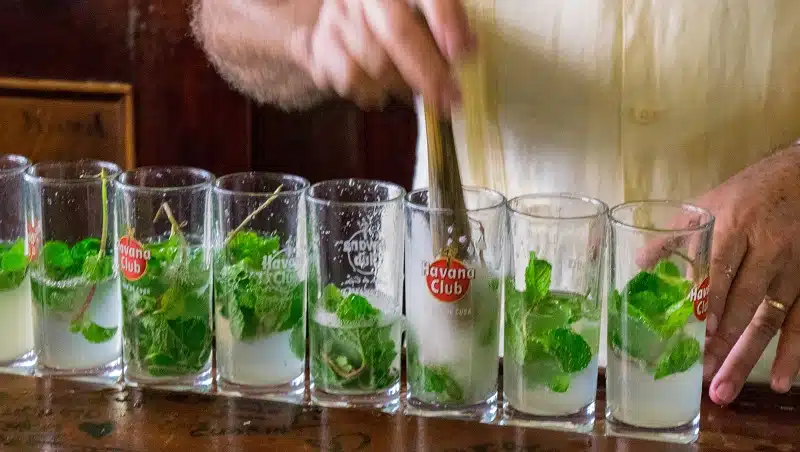 Please note that we are only able to book day trips to El Nicho as part of a full, touring itinerary to Cuba, be that a simple Havana Trinidad twin centre holiday or a grand tour of the entire island. It can also be included as part of a full day, touring transfer from Cienfuegos to Trinidad that also includes a visit to the Guanaroca Lagoon.
To discuss your own travel plans, please call and speak to a Cuba expert on 01580 764796 or, if you prefer, drop us an email via travel@beyondtheordinary.co.uk