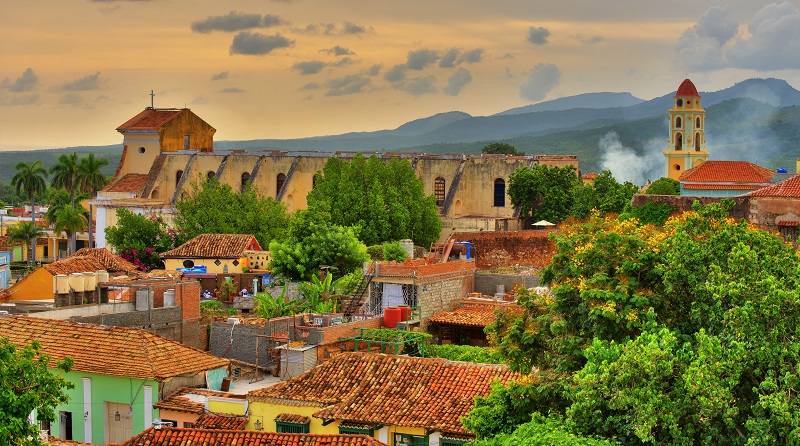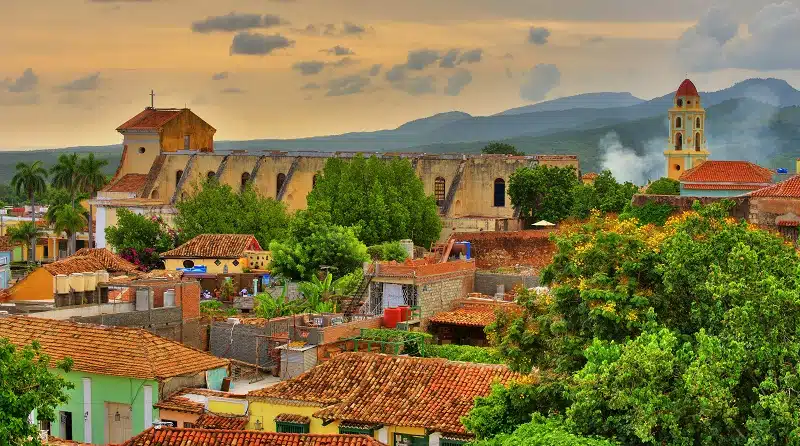 Combining Havana & Trinidad is, in our opinion, by far the most rewarding option when it comes to the multiple possibilities for a Cuba twin centre holiday.
Havana hardly needs any introduction and, as almost all scheduled flights arrive in the city, chances are that this is where your Cuba holiday will get under way.
With so much to see and do in the city (see our Havana Travel Guide for details and ideas), you could spend a week in the capital and still not have enough time to fit everything in.
As all our holidays are entirely tailor made, the number of days spent in each destination is entirely down to you although our recommendation is that you try and spend at least four days in Havana.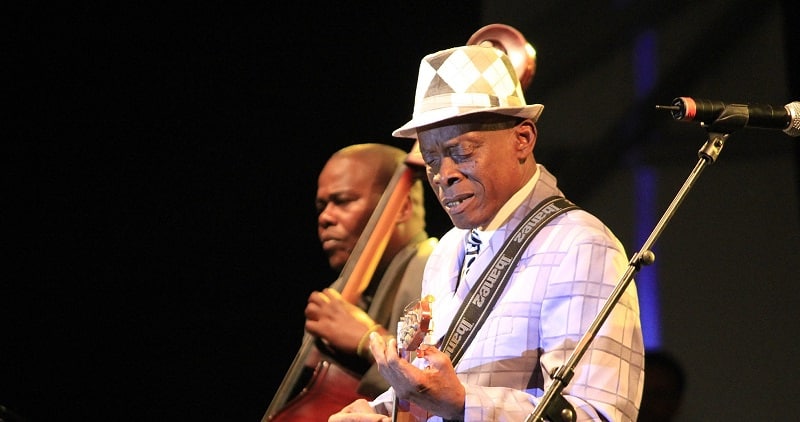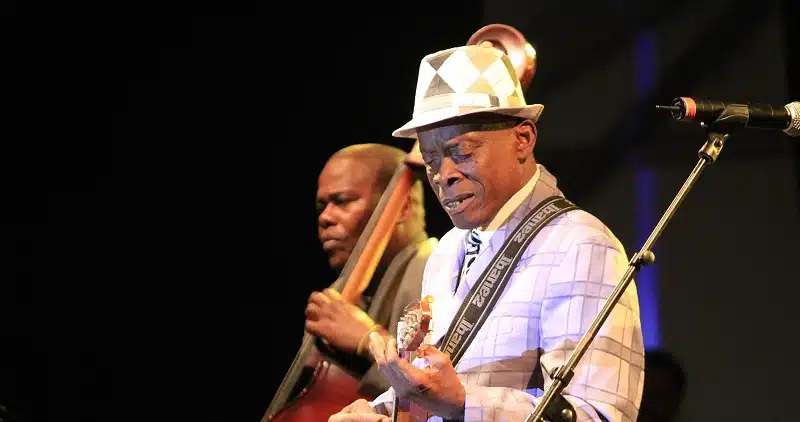 In terms of accommodation in Havana, we feature a choice of both hotels and casa particulares. Only a fraction of what we offer is included on our website (we have access to over one hundred casas in Havana alone) so, if you can't see the property that you are after, please don't hesitate to ask.
For those clients who like to have everything arranged in advance, we can pre-book a number of Trips, including excursions out of the city. Some clients prefer being left to their own devices while others prefer a combination of the two. Your holiday, your call.
So, why Havana & Trinidad?
Put simply, Trinidad has it all, culture, countryside and beach, and to a degree not replicated anywhere else on the island.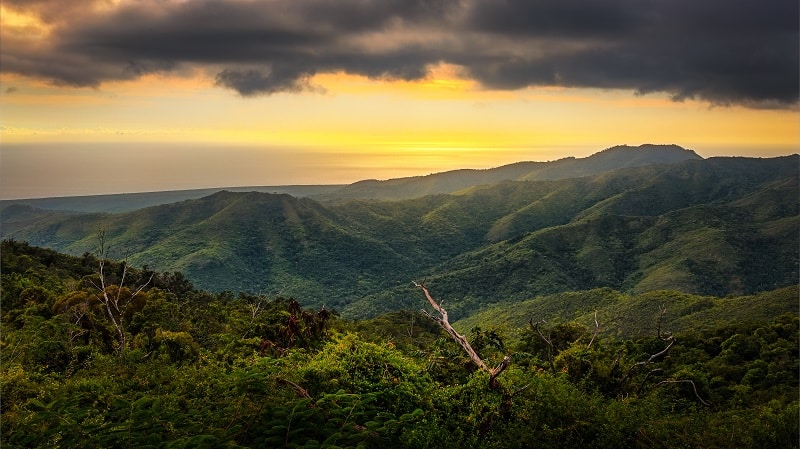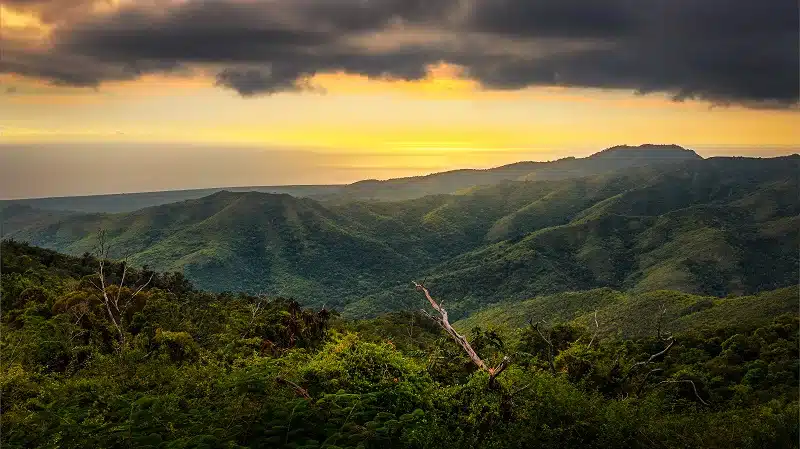 Sure, there are plenty of wonderful beach resorts on the north coast (if that is all you need, check out our Havana & Jibacoa option) but they are just that, beach resorts, devoid of history or culture.
There are also plenty of atmospheric, colonial towns dotted around the country, but seldom with easy access to the beach.
So, if you're looking to combine sightseeing with the beach in Cuba, look no further than a Havana – Trinidad combi holiday.
Located on Cuba's south coast, approximately five hours drive from Havana, Trinidad is a small, beautiful colonial town and a UNESCO World Heritage site to boot.
An hour either side of Trinidad are further colonial towns in Cienfuegos (also UNESCO listed) and Sancti Spiritus while, between Trinidad & Sancti Spiritus is the eerie Valley of the Sugar Mills and the ruins of Manaca Iznaga.
Directly to the north of town are the majestic Escambray Mountains, home to numerous walking trails, streams and waterfalls.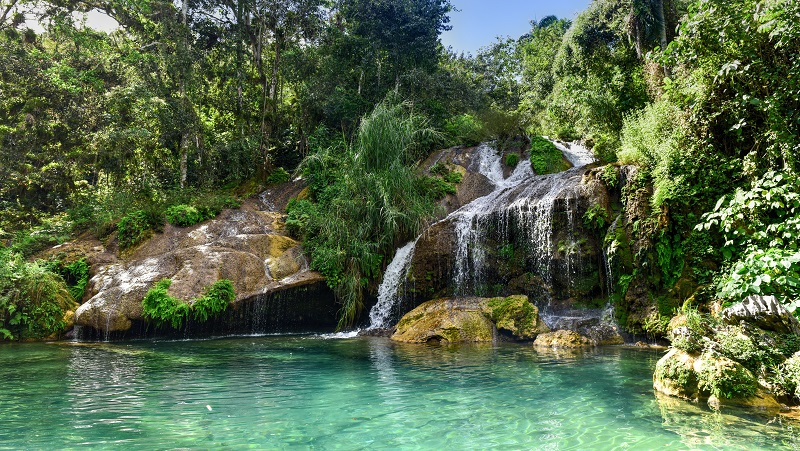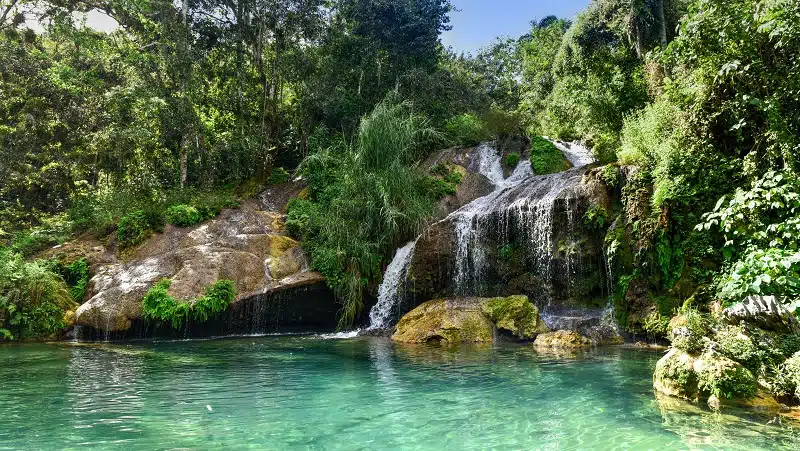 To the south of town, no more than fifteen minutes' drive away, are the beautiful beaches of Playa Ancon and the warm, welcoming waters of the Caribbean.
Despite being one of Cuba's key cultural highlights, hotel options in Trinidad are surprisingly sparse with the Iberostar Grand & Hotel La Popa being the pick of a limited bunch. Thankfully, Trinidad boasts a wide range of casa particulares that are amongst the best on the island.
If your plans for a Havana & Trinidad twin centre involve staying at the nearby, beautiful beach, there are currently just four options to choose from with a fifth on the way. Please note that all four / five beach hotels in Trinidad operate on an All Inclusive basis.
Undoubtedly, the best of the beach hotels is the new Melia Trinidad with the nearby Memories Trinidad del Mar offering an equally lovely beach but more modest accommodation, services etc.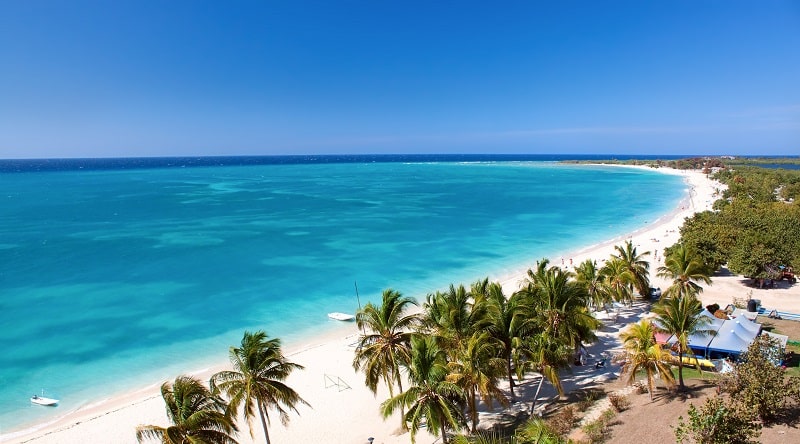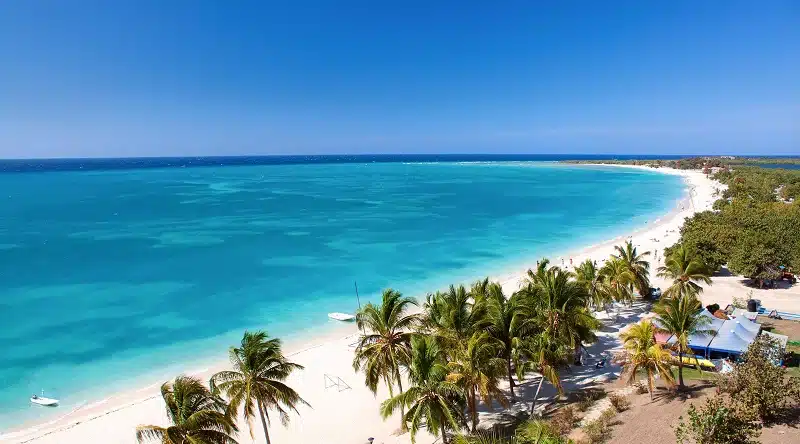 Of course, just because we refer to Havana & Trinidad as being a twin centre holiday, that doesn't mean that clients are limited to staying in two different hotels. So, taking a two week holiday as an example, you could have four nights in Havana, three nights in Trinidad town and the remaining seven nights at one of the nearby beach hotels.
As far as transport between Havana & Trinidad is concerned, the five hour journey we referenced before refers to travel by pre-booked, private transfer.
A popular, significantly cheaper, but slower option (add at least an extra couple of hours) is to take the tourist bus that runs between Havana & Trinidad via Cienfuegos.
As ever, because all our holidays are entirely tailor made, clients might opt to travel by bus from Havana to Trinidad but then book a private transfer for the return journey.
Whatever your individual requirements for a holiday to Cuba, we know the island inside out. To begin planning your holiday, simply give us a call on 01580 764796, email us at travel@beyondtheordinary.co.uk or get in touch via Facebook.