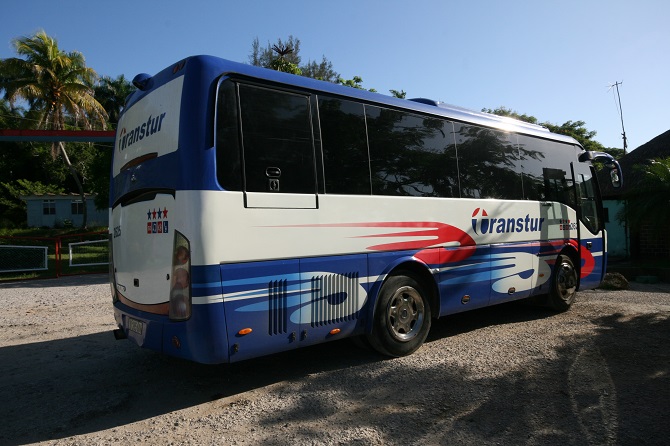 There are numerous transport options when it comes to exploring Cuba but, for those looking to travel independently and also keep costs down, bus travel is highly recommended.
That's not to say it's entirely straightforward – nothing is in Cuba – but, as long as you understand how things work, it's no big deal.
Perhaps the first thing I should clarify is that I am referring here to long-distance bus travel, not simply pottering about in town – that is a hassle.
You will also often hear bus travel in Cuba referred to as the 'tourist bus'. That is because there are different bus companies in Cuba depending on whether you are a local or tourist. Locals use the Astro service which tourists are barred from. The reason? Prices are charged in local currency (not the tourist CUC) at absurdly low rates.
For tourists, there are currently 2 companies operating long distance bus services in Cuba. Viazul has the most comprehensive network but, although it has a website with a booking facility, pre-booking tickets is unreliable; it is therefore better suited to travellers with plenty of time who are happy to make arrangements as they go along.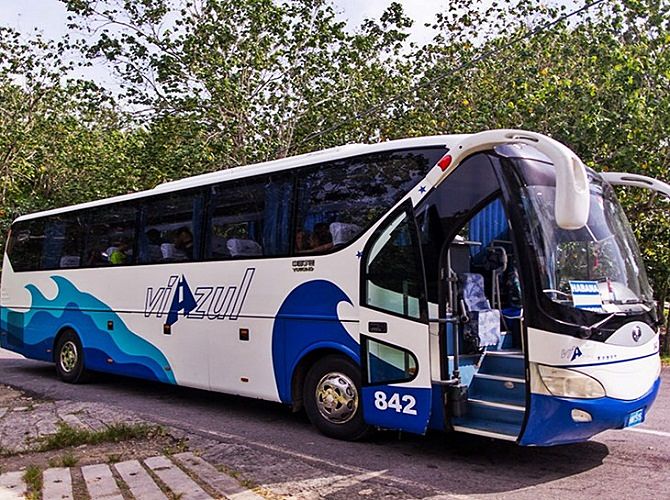 The second service, known as Conectando, is operated by Viajes Cubanacan, one of the large, all-encompassing tourism companies in Cuba. Although its network is relatively limited, tickets can be booked through specialist tour operators; this makes it ideal for anyone with limited time wanting to book all their travel arrangements in advance.
Regardless of whether you travel by Viazul or Conectando, travel by bus in Cuba is safe, comfortable and reliable. Ok, you might not be able to meet any locals but there are usually plenty of like-minded travellers to have a chat with.
To give you an example of how a holiday in Cuba travelling by bus might work out, here is just one example, based on the Conectando service and assuming you have a couple of weeks.
As the vast majority of touring holidays to Cuba start and finish in Havana, I always suggest 4 days in the capital at the start of the trip.
From Havana, there is a daily Conectando service west to the Vinales Valley departing in the morning and taking around 3 ½ hours. I would suggest 3 days in Vinales as there is plenty to see and do and it's a lovely place to rewind slightly after the city.
Moving on from Vinales, there is a daily, early morning departure that heads east and south to Cienfuegos and Trinidad. It's 7 hours plus from Vinales to Cienfuegos (including a break) and I'd suggest getting off in Cienfuegos and having 2 days in this under-rated city.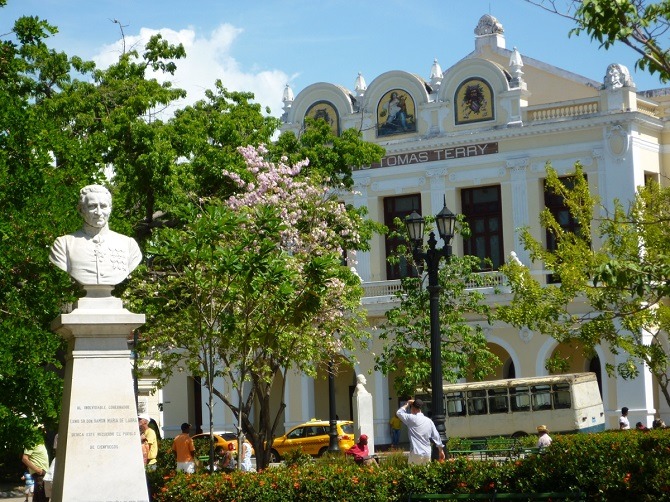 From Cienfuegos to Trinidad, you can catch the same bus service as it comes through in the afternoon. However, it's only an hour by taxi along the coast so perhaps loosen the wallet on this occasion?
There is so much to see and do in Trinidad, not just in town but in the surrounding region, that I would recommend 4 days here.
From Trinidad back to Havana takes around 6 hours by bus, again departing in the morning. Although services are generally reliable, and most flights back to Europe depart Havana in the evening, my advice is always to return to the capital for one final day at the end of your holiday.
Of course, many visitors to Cuba wish to combine exploring the island with a bit of R&R at the end of their trip. Unfortunately, there is no real way of taking the bus from Cienfuegos or Trinidad to the north coast resorts of Cayo Santa Maria, Varadero etc so, in this instance, a private transfer is required.
The only real exception to this is if you end up at Memories Jibacoa, one of my favourite beach hotels in Cuba and conveniently located just an hour's drive from Havana city / airport. Ending one's holiday at Jibacoa, one can get the aforementioned bus from Trinidad back to Havana and then simply jump in a taxi to Jibacoa.