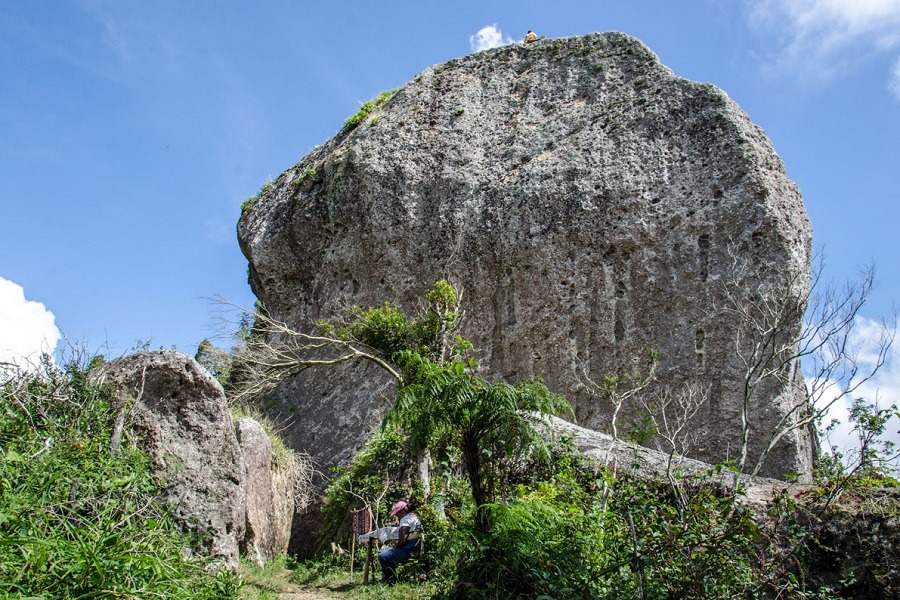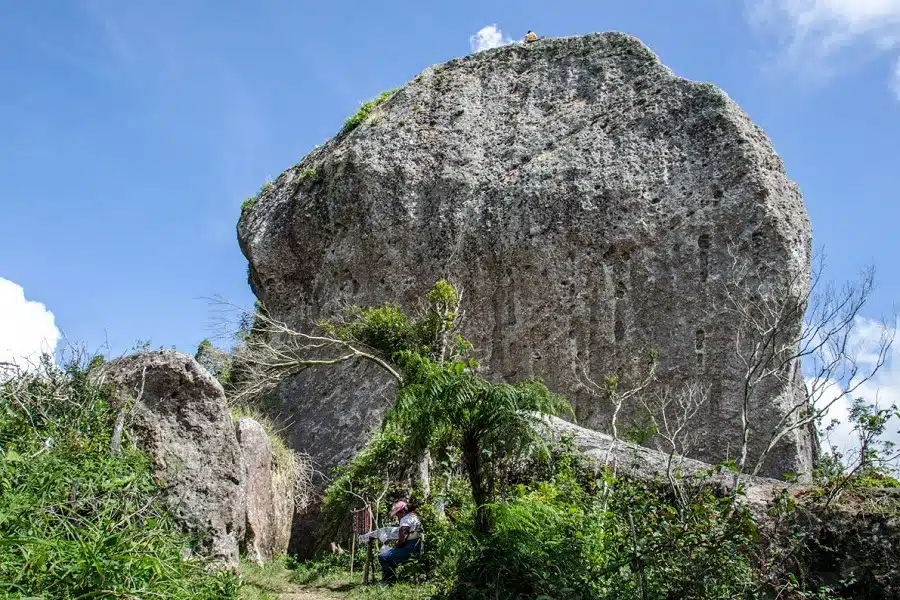 La Gran Piedra is a vast, near 70,000 tonne boulder located high in the hills, a short drive east of Santiago de Cuba.
Part of the Baconoa Biosphere Reserve, declared a UNESCO site in 1987, La Gran Piedra (Great Rock) is volcanic in origin and measures some 51 metres long, 25 metres high and 30 metres wide.
A popular day trip from Santiago de Cuba, the final approach to the top of the rock is via 400 plus steps. It's more than worth the effort though for, at an altitude of some 1250 metres, the views out to sea and towards Jamaica are pretty spectacular and, after the heat and humidity of the city, the climate here is refreshingly cool.
Indeed such is the difference in climate that you will come across vegetation not found elsewhere in Cuba as well as a thriving and varied bird population. Approximately half a mile from the boulder is a small Botanical Garden.
In addition to La Gran Piedra itself, the other main draw of the Reserve is the opportunity to discover the history of the once thriving local coffee industry that included over 60 plantations.
Dating back to the late 18th century, after the bloody slave rebellion in nearby Haiti, numerous French colonists fled to Santiago de Cuba and quickly identified the surrounding countryside as being ideal coffee growing terrain.
A near 2kms trek from La Gran Piedra takes one to Cafetal La Isabelica, one of the few remaining mansions remaining from the days when this part of Cuba was amongst the world's leading coffee producing regions.
Visits to the Reserve can be booked as one of our optional Trips from Santiago de Cuba and are highly recommended.
While there is accommodation nearby (Gran Piedra Hotel) standards are such that we do not recommend staying here. Better options are available in Santiago.