The Capitol building in Havana (or El Capitolio) isn't an exact replica of its more famous Washington DC namesake – but is pretty darn close.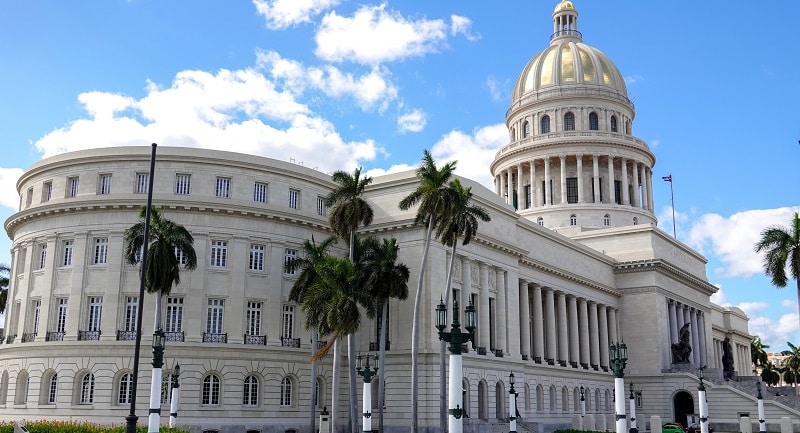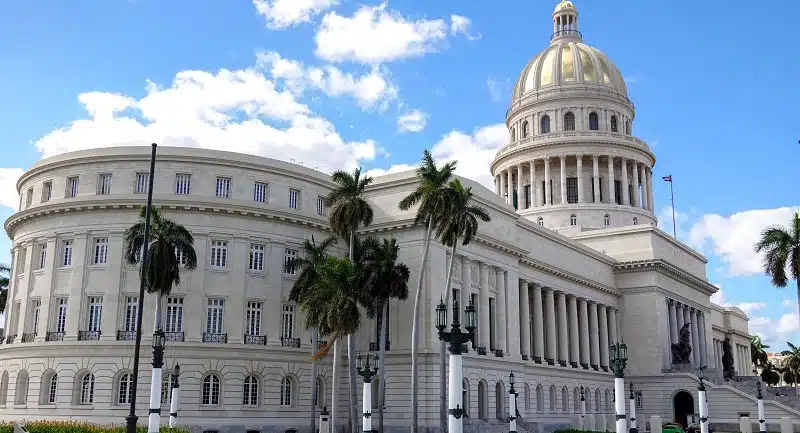 Alternatively known as the National Capitol Building (Capitolio Nacional de La Habana), Havana's Capitol is (so it is claimed) 1 metre higher, wider and longer than the US version.
Also significantly younger than the US version, the Capitol building in Havana was constructed on the site of an old railway station in a barely believable three years between 1926 & 1929.
Commissioned by President Gerardo Machado, the building was home to Cuba's Congress until, after only 30 years of use, the 1959 Cuban Revolution swept away existing democratic institutions and ushered in a single party state that continues to this day.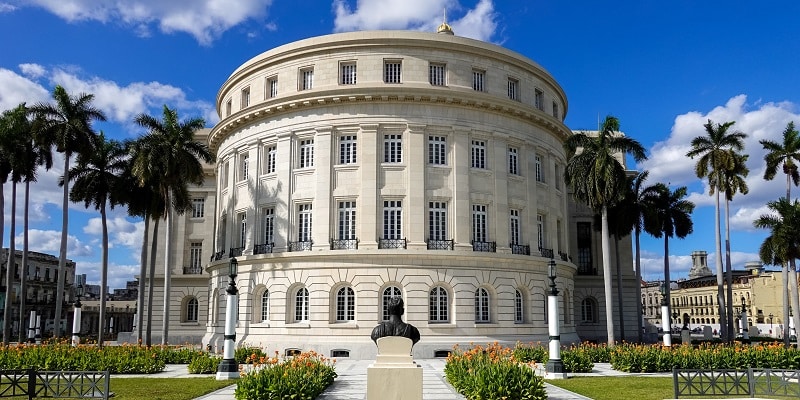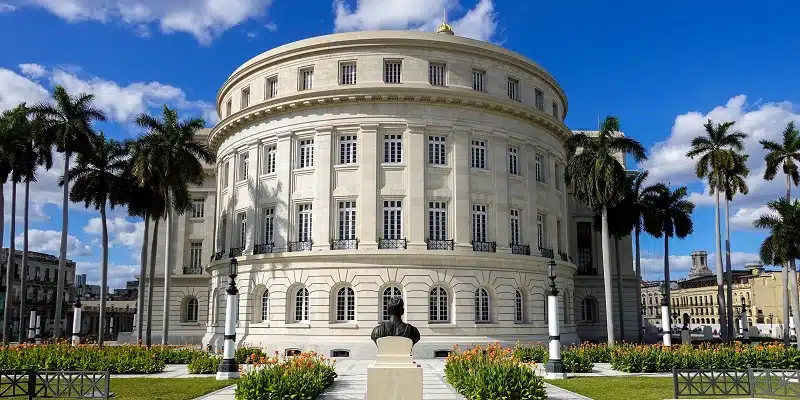 In the aftermath of the Cuban Revolution, the Capitol became home to the Cuban Academy of Sciences and the National Library of Science although, as the years went by, and maintenance was repeatedly skimped on, the building began to deteriorate.
Finally, in 2013, the Capitol was closed for a massive six year restoration programme that returned the building to its original, magnificent grandeur.
Located right in the touristic heart of the city, facing towards Habana Vieja and across from Parque Central, visiting the Capitol (and the building is one of the most visited and photographed in Cuba) couldn't be easier.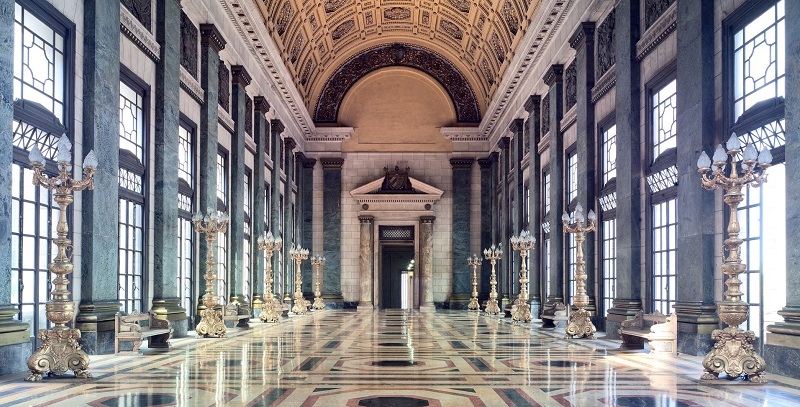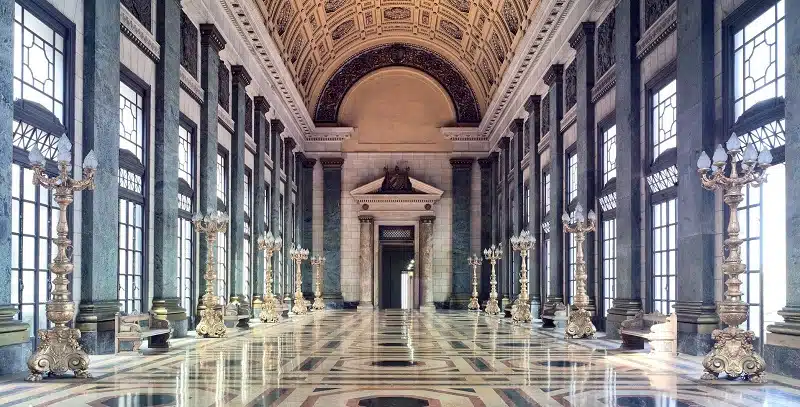 Guided tours of the building generally depart on the hour, last just under an hour and take in the key features. There is no need to pre-book. Behind the Capitol is the original (now closed) Partagas cigar factory while to the side is the equally stunning Gran Teatro de la Habana.
Entrance to the Capitol is from Paseo de Marti (aka Prado) with access via 55 steps, flanked on either side by vast, ornate statues designed by Italian artist Angelo Zanelli.
At the top of the staircase, the main portico houses 12 granite columns together with 3 vast, bronze doors that lead through to the main hall.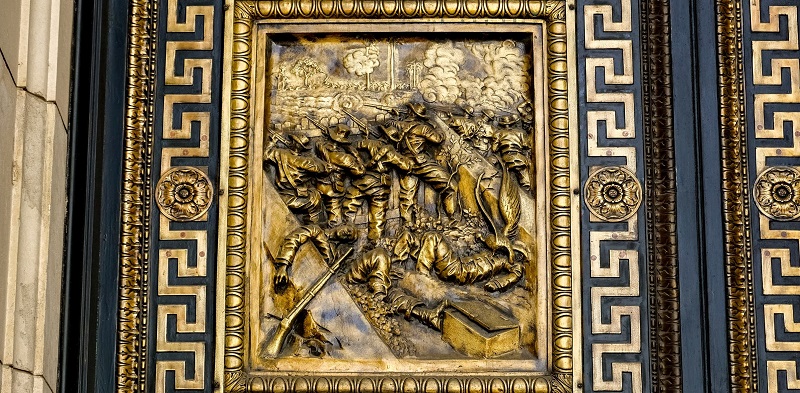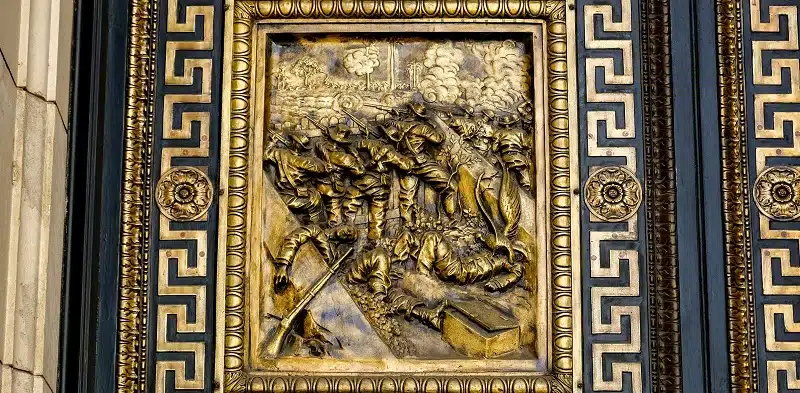 Within the apse, Angelo Zanelli was also responsible for the Statue of the Republic which was made in Rome and assembled in-situ on arrival in Havana. Covered in gold leaf, the statue is said to weigh almost 50 tonnes and is the 3rd largest indoor statue in the world.
Also of note in the main hall, and embedded in the floor, is the replica of a 25 carat diamond that marks KM Zero for all points in Cuba.
Either side of the main hall are the two semi-circular chambers that, between them, formed the original Congress as well as the library.
For more tips on things to see and do in the national capital, check out our Havana Travel Guide.