El Floridita is a bar and restaurant located in Havana's historic, colonial neighbourhood and made famous by the author Ernest Hemingway.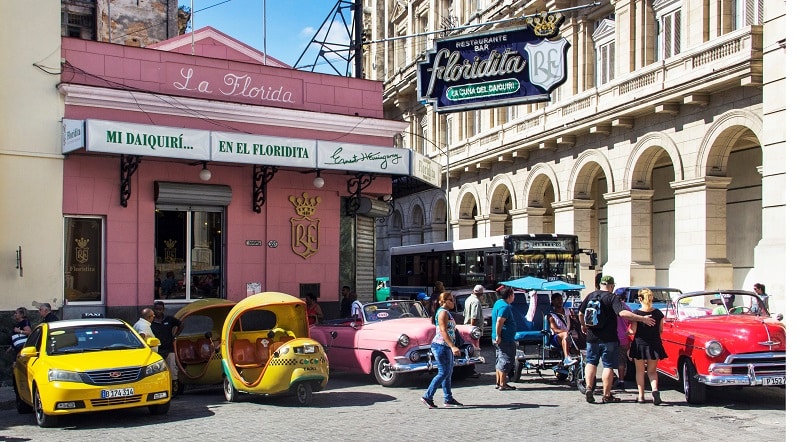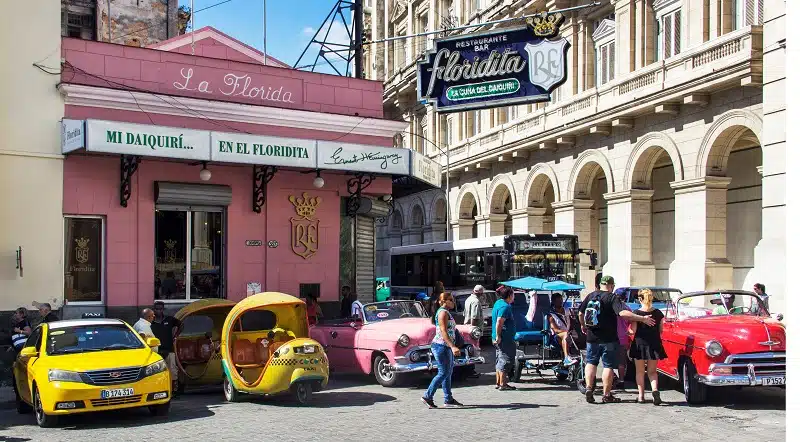 Although El Floridita serves food (its speciality is seafood), we'll be upfront and state that (a) it's a tourist trap and (b) the food is generally poor and over-priced. If it's a decent meal that you're after, look elsewhere.
Even as somewhere to have a drink, there are better options in the city. So why bother visiting?
For a starter, cocktail lovers will want to visit El Floridita as this is where the daiquiri was invented sometime in the 1930s.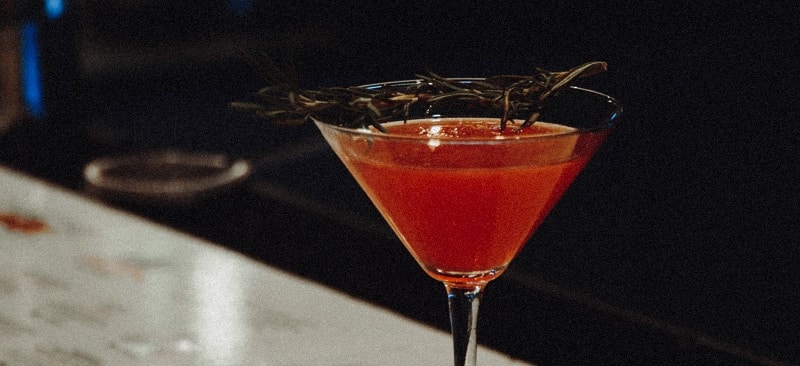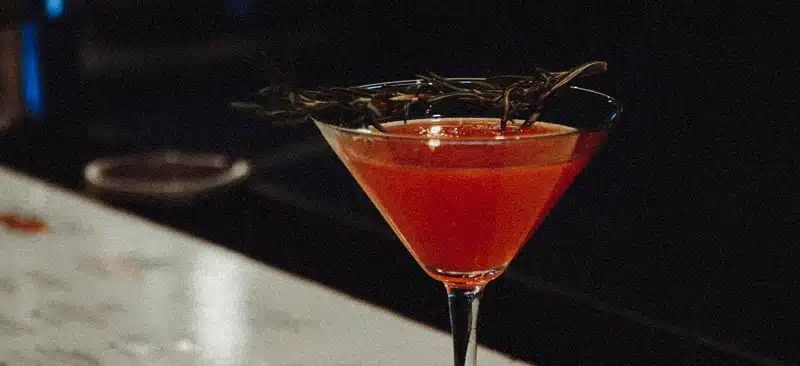 Those with a more literary focus will possibly be aware of the bar's links to Ernest Hemingway, a frequent visitor in the 1930s and early 40s. Nor was he the bar's only literary customer – Graham Greene also frequented El Floridita during his time in Havana.
Personal literary preferences aside, there is no doubt that Ernest Hemingway is the more revered in this part of the world, clearly evidenced by the life size bronze statue of the author that is perched at one end of the bar.
Also within the bar, there hangs a plaque with the author's signed, famous quote: "My mojito in the Bodeguita del Medio and my daiquiri in the Floridita".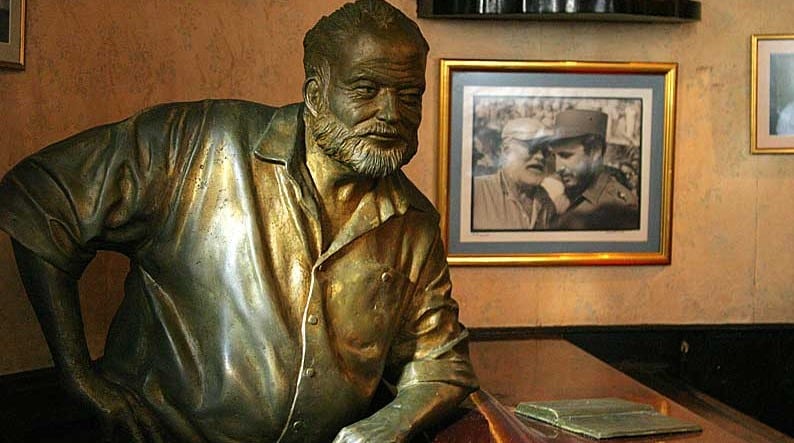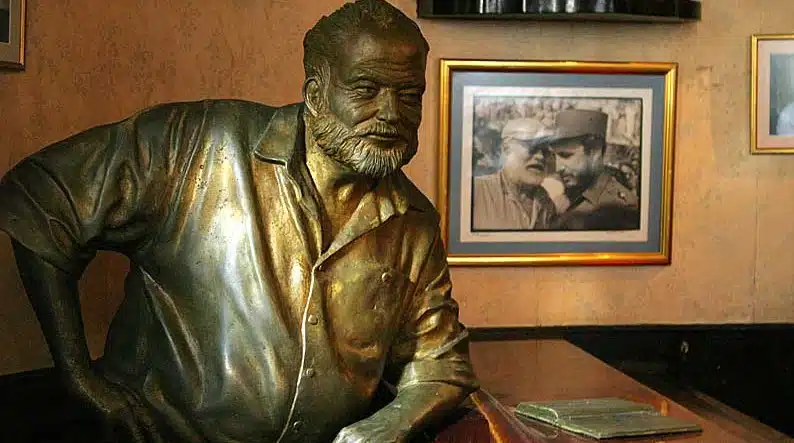 For those happy to pop in for a drink, or simply to have a peek, the good news is that El Floridita is ideally located at the top of Old Havana's (Habana Vieja) main street, Calle Obispo, just around the corner from Museo Nacional de Bellas Artes, the Kempinski La Habana hotel and Parque Central.
All Beyond The Ordinary holidays are entirely tailor made but, no matter your personal tastes and preferences, we always suggest starting your holiday with a few days in Havana. There is absolutely masses to see, do and, well, drink.