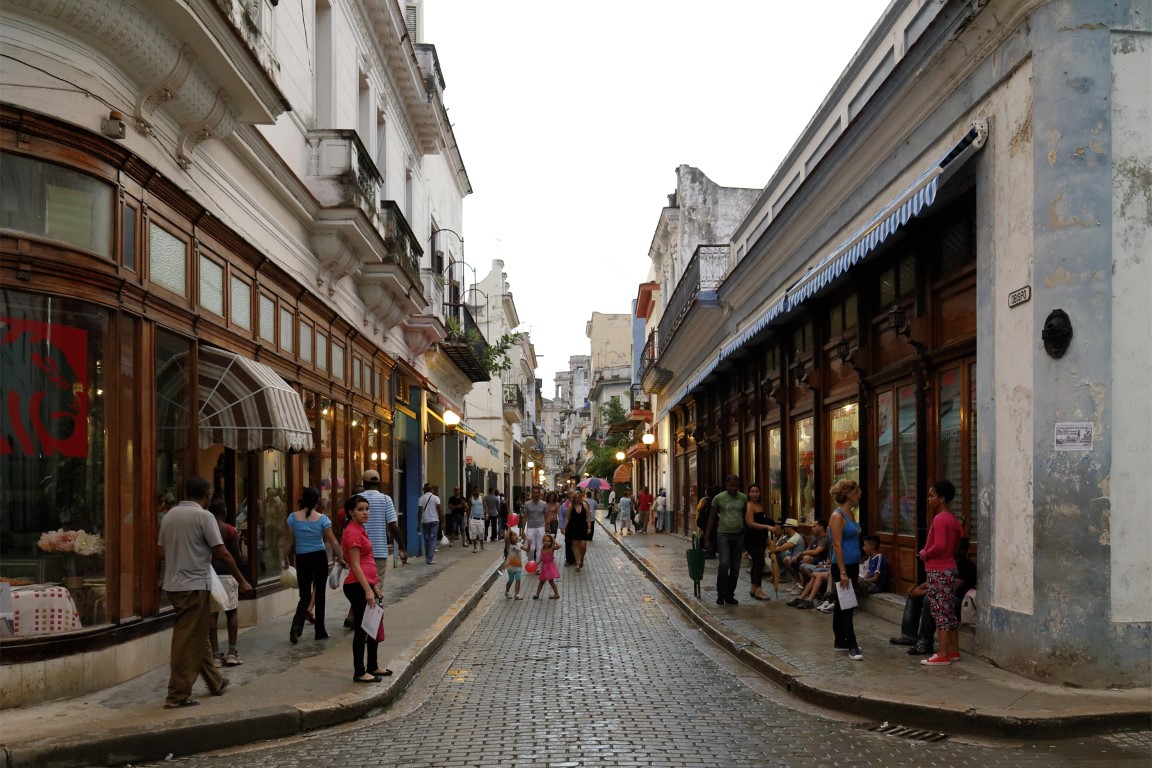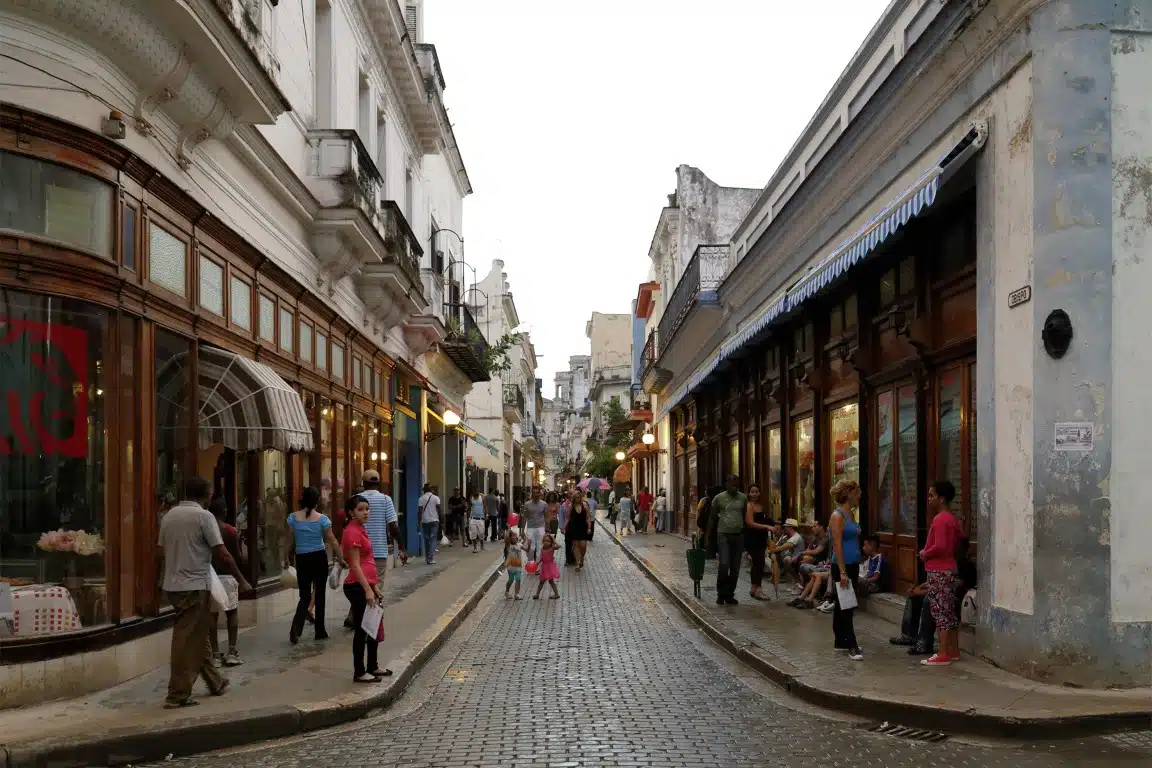 Spend any time in Old Havana and it's almost inevitable that you'll find yourself walking along Calle Obispo, the city's busiest street.
Dating back to 1519, just a few years after Havana's founding, Calle Obispo starts at Plaza de Armas (the oldest square in the city) and runs pretty much in a straight line almost as far as Parque Central.
Although everyone now knows it as Calle Obispo, the street has undergone several name changes during its lifetime and only settled back as Obispo in 1936.
Cutting through the very heart of Old Havana and linking two of the city's most important squares, Calle Obispo is busy pretty much 24/7 and, because it is so narrow, isn't somewhere you go for a relaxed stroll.
On either side of the street you'll find a mixture of poorly stocked shops, pharmacies, restaurants, bars and hole-in-the-wall pizza and ice-cream joints.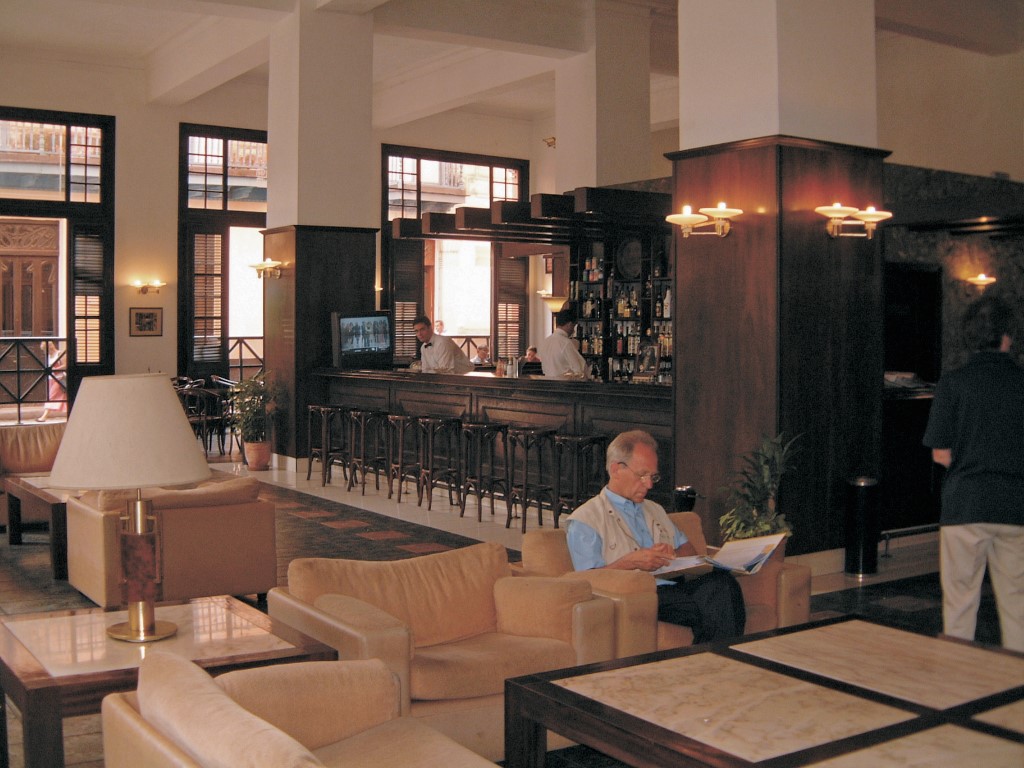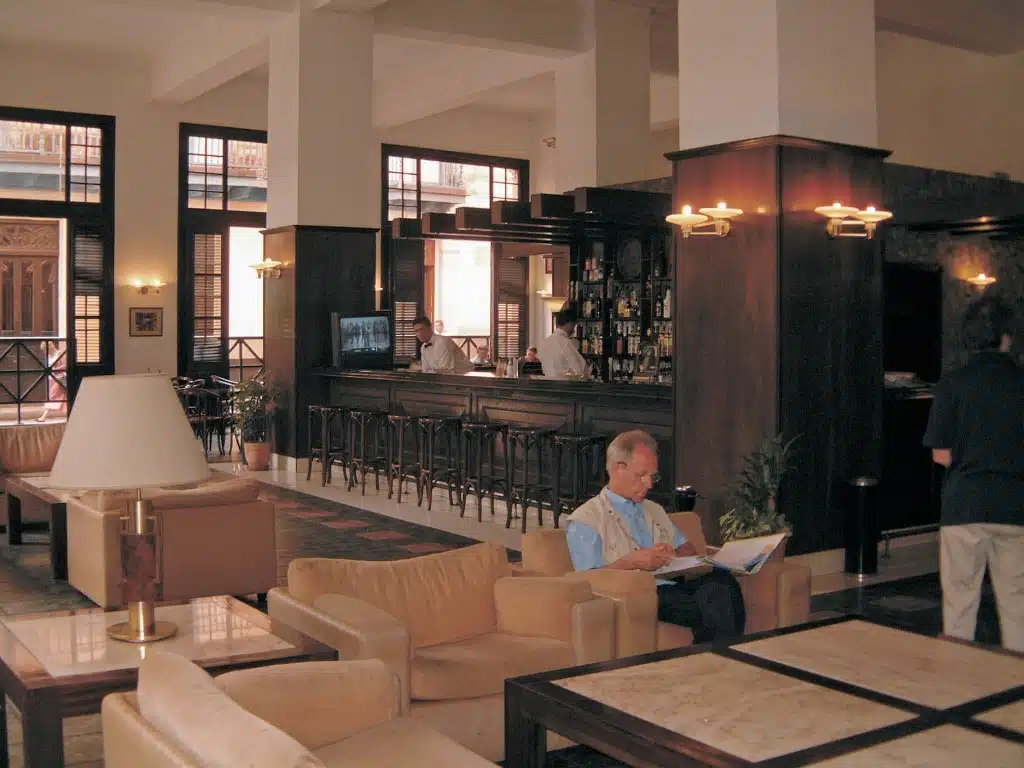 For anyone drawn to the buzz of busy street-life and keen to be as close to the action as possible, there are a couple of hotels right on Calle Obispo, the Hotel Florida and the Hotel Ambos Mundos (pictured above, where Ernest Hemingway stayed and whose old room is now a shrine to the author).
Although most of the shops along the street are instantly forgettable, one institution that you should make every effort to visit is the wonderful Drogeria Johnson, an old-style apothecary with ceramic jars lined up along beautiful wooden shelves.
While many of the buildings alongside its length are largely unremarkable, there are also others that are worth a visit or, at the very least, honourable mention. Probably the most notable of these and overlooking the Plaza de Armas is the Museum of the City of Havana aka the Palacio de los Capitanes Generales.
Other noteworthy buildings include the former Banco Nacional de Cuba, the Museo y Farmacia Taquechel, the Museo de la Universidad, the Casa del Agua la Tinaja & Museo de la Orfebrería.
If you start at the Plaza de Armas and walk the length of Calle Obispo, you can end your mini-tour with an over-priced daiquiri at the iconic Floridita bar, another of Hemingway's favourites.
For more tips on things to see and do in the capital, check out our dedicated Havana Travel Guide page.