The Maya Forest Corridor is a 236,000 acre tract of Belizean rainforest that connects the Maya Mountain Massif to the Belize Maya Forest.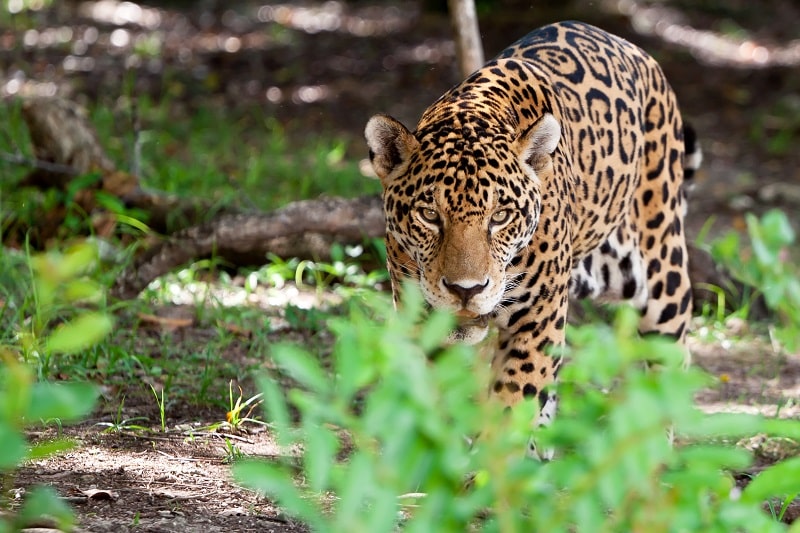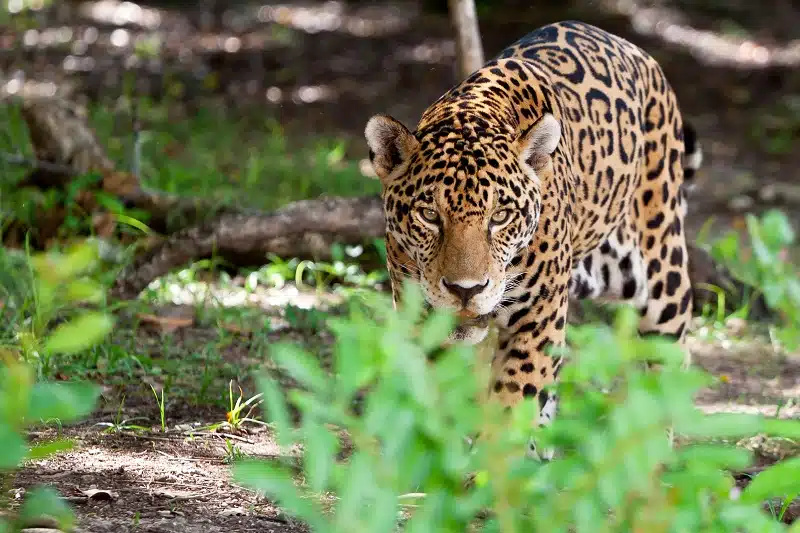 Over the years, the region had faced increasing levels of deforestation and a subsequent loss of habitat for numerous endangered species including jaguars.
While much of Belize is already protected, increasing development – including the tarmacking of the Coastal Road – had threatened to cut off the Maya Mountain Massif in the south from the Belize Maya Forest in the north.
In a hugely welcome, but depressingly rare, victory for environmentalists, a combination of private, government and NGO interests have come together to purchase the Maya Forest Corridor and protect both it, and the two main reserves it connects, for generations to come.
While 236,000 acres might sound like a vast forest, the Maya Forest Corridor (which includes the existing Runaway Creek Nature Reserve) is just a small part of the near 38 million acres of the Selva Maya forest. This vast network of interconnected forests covers large swathes of Belize together with much of northern Guatemala and the adjoining southern reaches of Mexico's Yucatan Peninsula.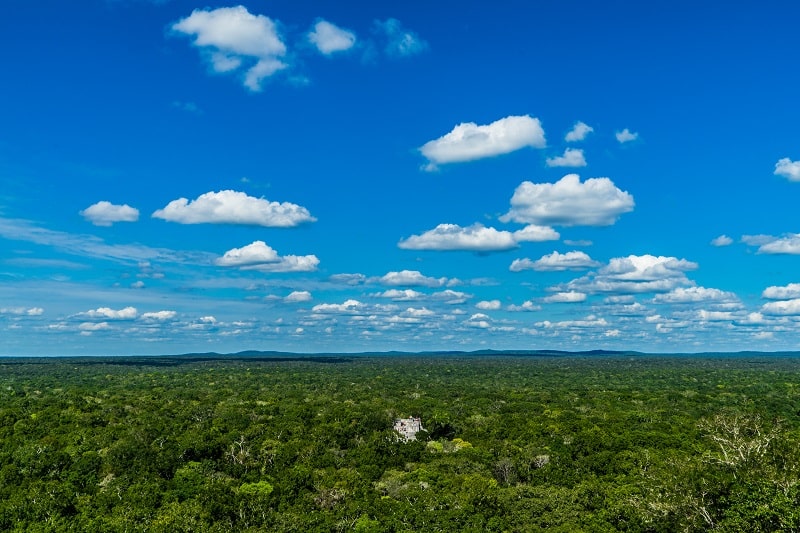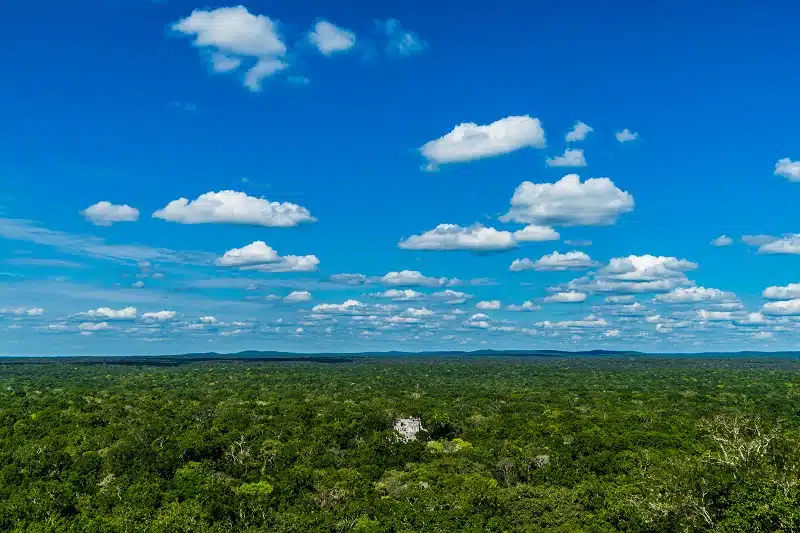 Visitors to the great, ancient Mayan cities of Tikal (Guatemala) and Calakmul (Mexico – pictured above) can climb to the top of their respective pyramids and witness just part of this vast forest for themselves.
Beyond The Ordinary specialise in tailor made, multi centre holidays to both Guatemala and the Yucatan Peninsula of Mexico (as well as Cuba).
To discuss your travel plans for either of these fascinating destinations, either give us a call on 01580 764796 or drop us an email via travel@beyondtheordinary.co.uk
For clients' peace of mind, all holidays with Beyond The Ordinary offer full financial protection via our holding an ATOL bond with the UK's CAA together with our membership of ABTOT.