Panajachel is the largest and most developed town on Lake Atitlan and something of a tourist hub.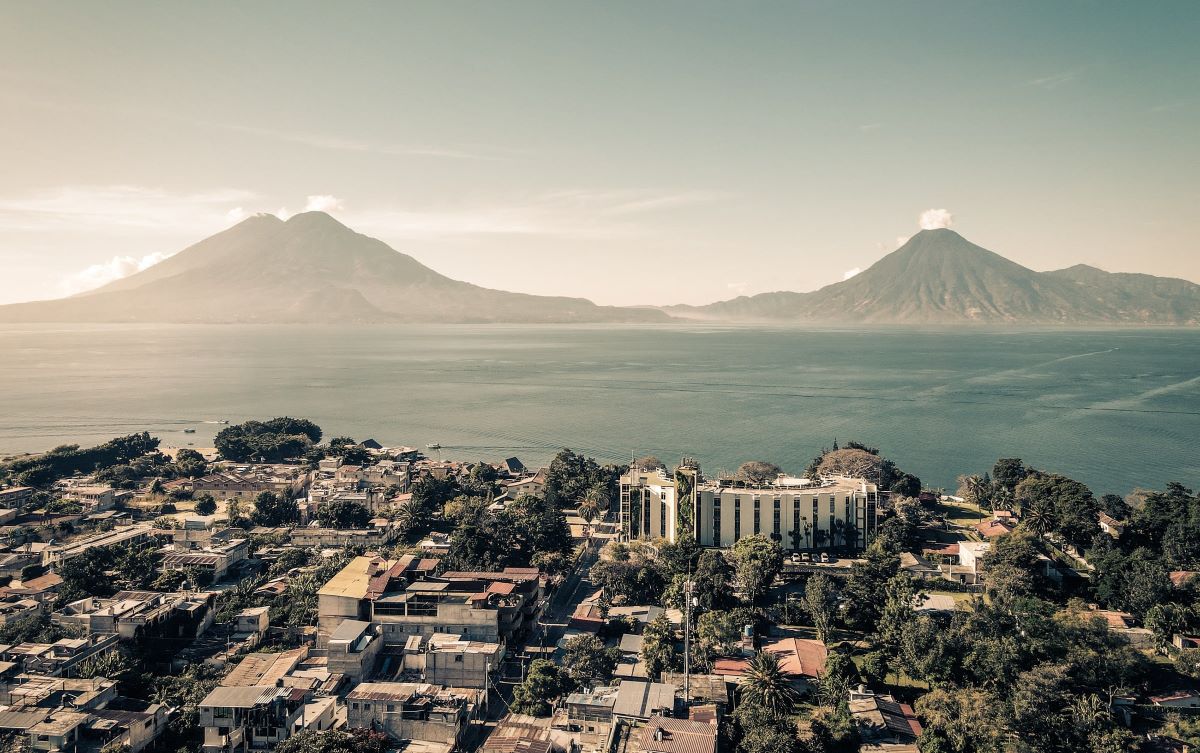 Located on Lake Atitlan's north shore, Panajachel was originally a small Kaqchikel Maya settlement, its name basically translating as 'place of the Matasanos' (an indigenous fruit).
While it may lack the colonial splendour of Antigua or the laid back charm of Flores, Panajachel (often abbreviated to just Pana) does offer a variety of accommodation options, both in town and in the nearby vicinity, as well as a range of bars, restaurants, shops and travel agencies.
The town's main street, Calle Santander, is lined with aforementioned bars, restaurants etc and runs pretty much all the way down to the lake.
While the vast majority of our clients will have pre-booked a boat trip on Lake Atitlan as part of their overall holiday itinerary, for those that haven't, this is where you'll find a number of travel agencies offering both private and group lake trips.
There are numerous hotels, B&Bs and hostels in Panajachel including one of our featured properties, the simple but comfortable Hotel Posada de Don Rodrigo. Despite its town centre location, the hotel does boast a lovely and sizeable garden.
Located no more than 5 minutes' drive outside town is the Hotel Atitlan, the ideal choice for many visitors, combining a peaceful and picturesque location with easy access to Pana's many bars & restaurants.
Finally, and approximately 20 minutes' drive in the opposite direction, is one of the most luxurious hotels in Guatemala, Casa Palopo.
While light on any sites of its own, if you have time to spare its worth visiting both Casa Cakchiquel, originally one of the earliest hotels built in the region and now a cultural centre, as well as the church of St Francis of Assisi, one of the few remaining buildings from the Spanish colonial era.
Looking to plan a book a tailor made holiday to Guatemala including Panajachel / Lake Atitlan? You can contact us during the day on 01580 764796 or email us on travel@beyondtheordinary.co.uk and we'll get back in touch as soon as possible.