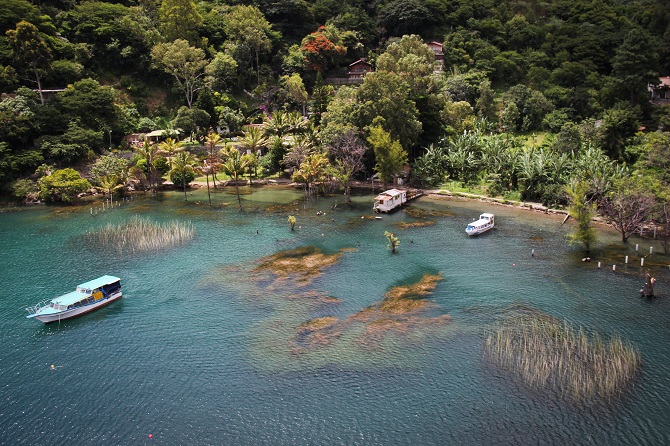 As one of Guatemala's 'Big Three' attractions (the other two being Antigua and Tikal), pretty much every visitor to the country will include Lake Atitlan as part of their itinerary; and if you're going to visit Lake Atitlan, well, it stands to reason, you have to take a boat trip on the lake.
For the sake of convenience and saving time, most visitors will have a boat trip pre-booked. Others, perhaps with more time, will wait until they arrive and book something locally (this can work out more expensive, especially if you are staying at an expensive hotel and use them to make the arrangements).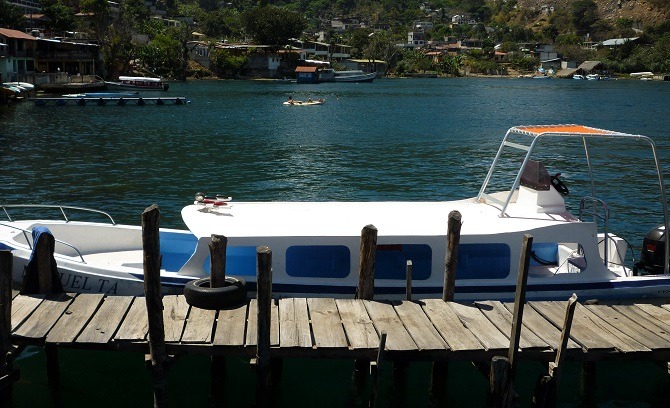 There is another option however, travel by public boat. With so few roads, the indigenous local population have long zig-zagged their way across the lake by boat and, even today, it is a tradition that is still going strong. Public boats cover pretty much every town, village and hut around the lake and fares are low although, as a 'gringo', you will be charged at least double what the locals pay.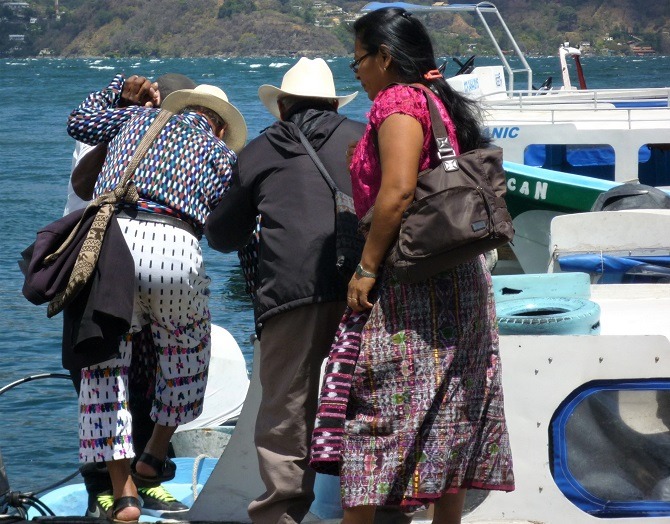 Still, if you're not in a hurry, it's fun sharing a boat with local families and traveling at a more sedate pace. In the major towns, such as Panajachel, you simply head for the public dock and tell the boat owners which way you are heading. You will seldom have to wait more than 15 minutes for the next boat heading the way you want.
If you're staying somewhere more remote, and they don't come any more remote than Hotel Lomas de Tzununa, you simply head down to the dock / jetty, keep your eyes peeled for any boat heading in the right direction and then wave like crazy to attract their attention. If that all sounds a bit chancey, well, that was my thoughts entirely when I first tried it, but I haven't been left stranded yet.