TAG Airlines, aka TAG Guatemala, (or Transportes Aéreos Guatemaltecos to be precise) is the national airline of Guatemala although its scope is somewhat limited.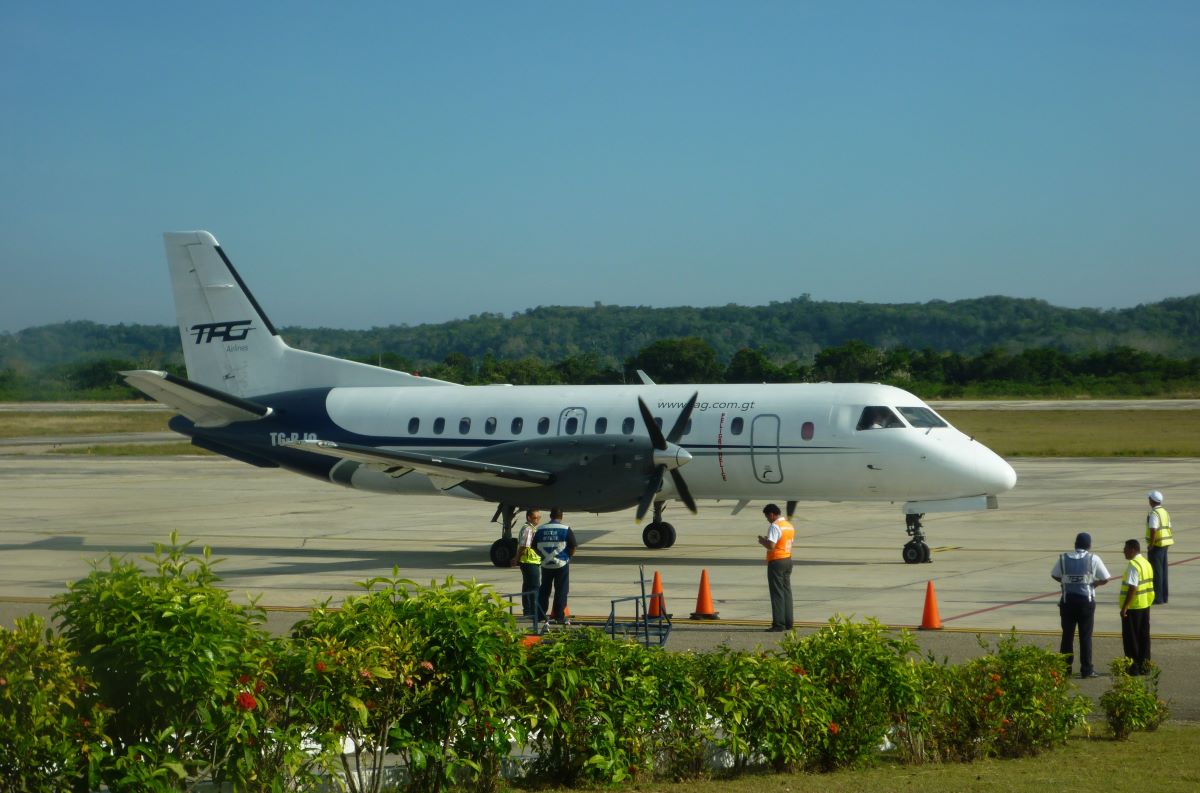 Based out of La Aurora international airport in Guatemala City, TAG Airlines has a small fleet of around 10 to 14 aircraft and serves domestic and regional routes.
In fact, when we say routes, when it comes to flights with Guatemala there is, in fact, just a couple of routes at the moment, between Guatemala City and Flores (the nearest town to Tikal and the other great, ruined Mayan cities of the north) and Puerto Barrios (which is handy for Livingston).
Regionally, and this does fluctuate more often than we would like, TAG Airlines flies between Guatemala City and Belize City, Cancun in Mexico's Yucatan Peninsula (as well as Tapachula in Chiapas), Roatan & San Pedro Sula in Honduras and El Salvador.
At the time of writing, TAG Airlines fleet comprises 8 Saab 340s, 1 ATR 72-500, 1 Embraer 145 and, perhaps, two or three smaller Embraers.
At this point in time, the only route we take bookings for (and only as part of a complete, tailor made Guatemala holiday) is the domestic route between Guatemala City and Flores, the most reliable and consistent route the airline operates.