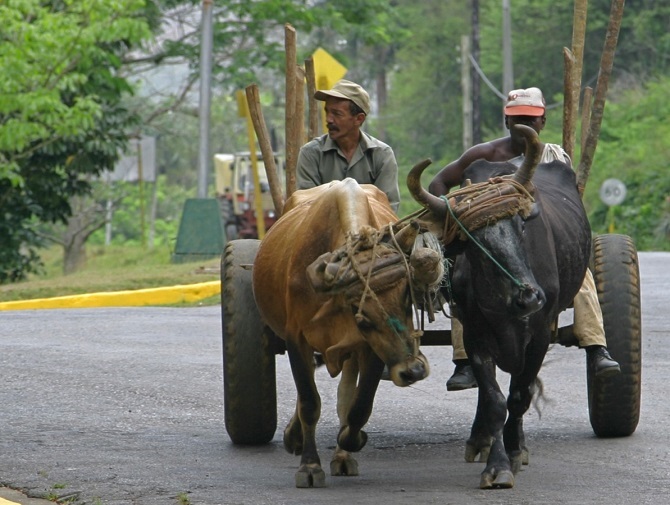 Many visitors to Cuba cite the island's lack of commercialism as being one of its key draws although there are both Pros and Cons to Uncommercial Cuba.
Uncommercial Cuba – The Pros
While it's something of a cliché to refer to Cuba as being a unique destination, there is no denying that it presents visitors with something genuinely and refreshingly different. If only for 2 weeks, it's great to leave the 'normal world' behind.
So, imagine a world with absolutely none of the global players such as McDonalds, Starbucks, KFC, Gap, Zara etc to be seen. None. Mobile phone-shops? 1 or 2 perhaps but not in the form that you would recognise. International banks – nope. Big supermarkets – nope.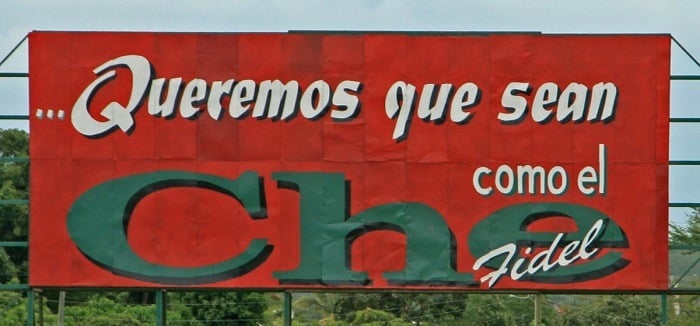 On the edge of our towns and cities many of us are used to huge retail and business parks – not in Cuba. Out-of-town cinemas, bowling alleys and fitness clubs? No, no and no again.
What about housing, surely there are new build estates filled with the usual executive homes? Not a chance. I'm not aware – and have certainly never come across – anything vaguely similar in Cuba.
Still want more? How about highways without traffic, restaurants in people's living rooms, farms in the city centre, kids not glued to social media, barely any advertising……..
If someone could invent spectacles that converted colour into black and white, you could visit Cuba and honestly believe that you had travelled back 50 years in time. It's like a one big, materialistic detox.
Uncommercial Cuba – The Cons
Much as I love Cuba, and almost all of its wonderful quirks and peculiarities, the overwhelming lack of commercialisation does also have its drawbacks.
Any discussion as to the Cons related to the lack of commercialisation in Cuba usually boils down to two primary issues – things not always working and lack of choice.
As refreshing as Cuba's lack of commercialisation is, the novelty can very quickly wear off if you can't find an ATM that works, then spend 20 minutes looking for a bank followed by a further 20 minutes waiting in a queue. Or when you want to use the internet and find that watching paint dry in Cuba really is quicker. Or when it takes 30 minutes to complete the paperwork for your hire car. Or when your domestic flight is delayed and there is no explanation (oh, ok, we have that too).
Lack of choice can also be a frustration. Sure, when in Cuba, drink coffee Cuban-style (espresso) but, you know, the odd flat white wouldn't go amiss. Not a big lunch eater and just want to pick up a take away salad or sandwich from a supermarket, convenience store or deli? Sorry, no. And don't get me started on the quality of bread in Cuba.
Talking of bread, and leaving aside food tastes and preferences, those with food requirements (ie gluten free, dairy free) will find that, apart from some of the better All Inclusive hotels, options in Cuba are incredibly limited.
My personal feeling is that the Pros far outweigh the Cons but, if you can't go 2 weeks and have to deal with a series of regular bumps along the way, Cuba might not the place for you. And if you do visit Cuba and find a degree of impatience bubbling its way to the surface, please remember that the Cubans that have to deal with your ire face the same (and much greater) frustrations 365 days a year.
Update: As of the start of 2021, there have been major changes to the Cuba currency which travellers should be aware of.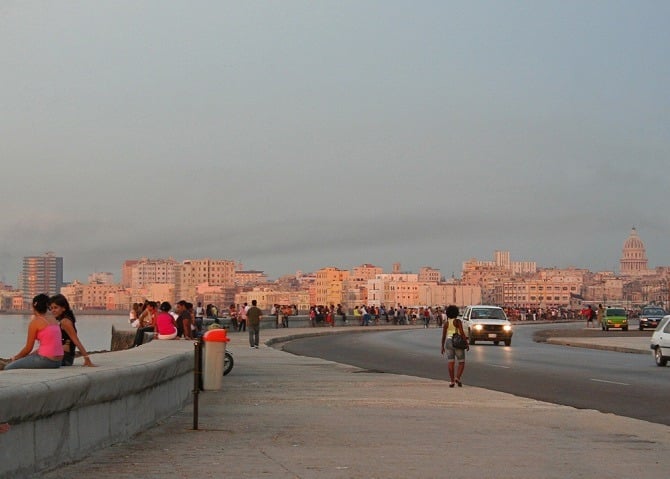 Travel Beyond The Ordinary