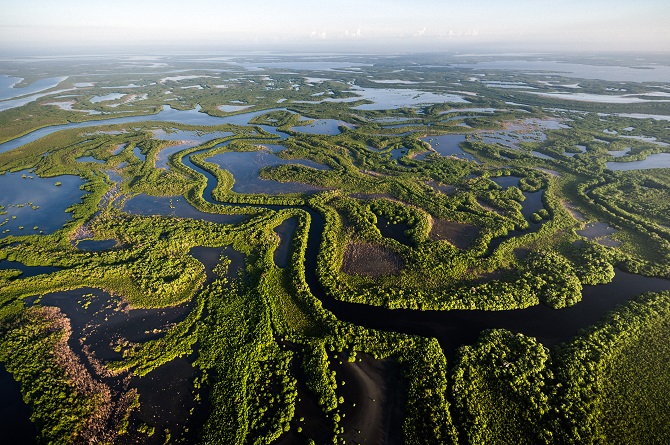 Marius Jovaisa is a ground-breaking travel photographer, famous for his aerial shots, all contained in 5 beautiful photography books, including Unseen Cuba.
This spectacular book does what nobody has done before, show Cuba from above, a feat which took Marius 5 years to complete. Not only are the authorities in Cuba somewhat touchy when it comes to any perceived threats to national security but there are almost no reliable helicopters left on the island. As a result, Marius had to ship over a custom-built, ultralight trike from Australia.
In total, Unseen Cuba contains some 400 aerial photos of the island, everything from beaches to countryside, towns and villages to wildlife and people. If ever a photographic book can be termed a labour of love (coupled with immense frustration) then this is it.
Deciding on a favourite photo in Unseen Cuba is impossible (I guess that will depend on where one's interests lie) but, amongst my personal favourites are: the photo of the network of lagoons in the Gulf of Guacanayabo (somewhere I've never been but now want to), the photo of Baracoa approaching the airport (lucky pilots), El Pedraplén causeway snaking its way towards Cayo Santa Maria, the stunning beach at Cayo Ensenachos and the Cementerio de Cristóbal Colón in Havana's Vedado neighbourhood.
By coincidence, Marius Jovaisa's 4 other photography books include Heavenly Belize (2010), Magic Cancun & Riviera Maya (2011) and Heavenly Yucatan (2012) as well as his first work, Unseen Lithuania (2008), about the land of his birth.
For more details, or to order a copy of Unseen Cuba, you can visit his website.