The Ambos Mundos is one of Cuba's best-known hotels and ideally located in the heart of Old Havana.
Built in 1924, the Ambos Mundos lay derelict for many years before, in the 1990s becoming one of the first 'heritage hotels' in Havana to re-open after extensive renovation.
Located on Old Havana's busiest street, Calle Obispo, and just a stone's throw from the city's oldest square, Plaza de Armas, the pink coloured Ambos Mundos is a natural meeting point for both guests and residents of the city.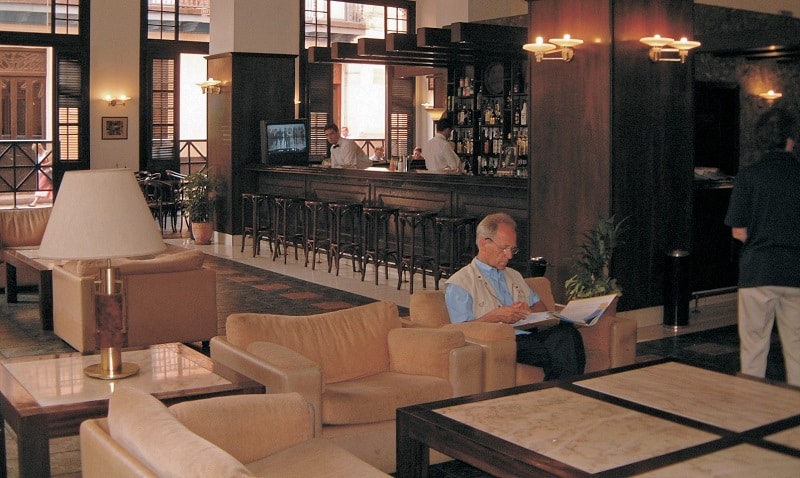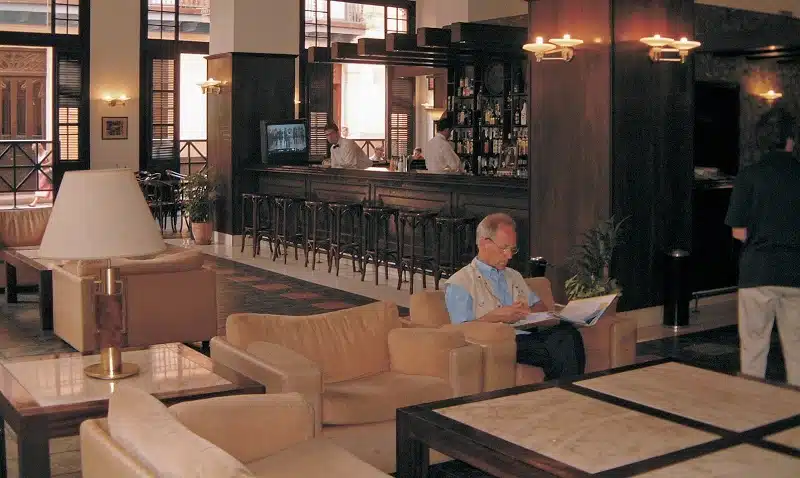 Even from its early days the hotel was popular with actors, writers and intellectuals so it is perhaps not surprising that Havana's most famous guest decided to make the hotel his home-from-home.
From 1932 until 1939, room 511 was Ernest Hemingway's Cuban home and office and it was here that he began work on his novel 'For Whom The Bell Tolls'. If it wasn't for his marriage (his third) to Martha Gellhorn, and her insistence that they find a proper home (Finca Vigia – which is preserved as a museum to this day), it seems unlikely that Hemingway would ever have left.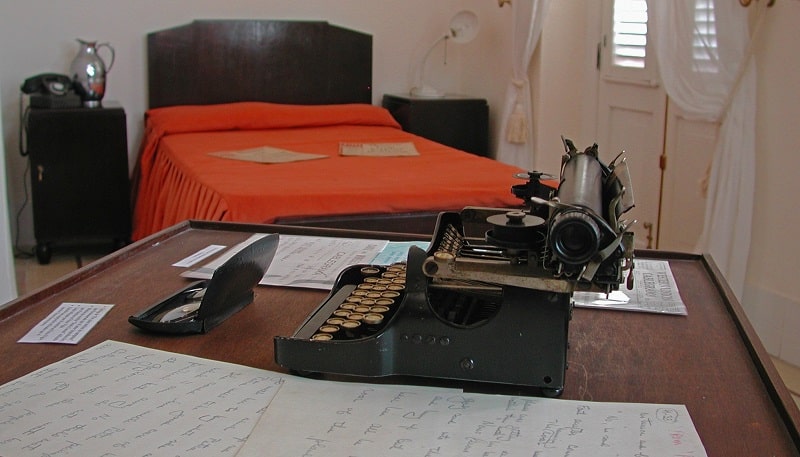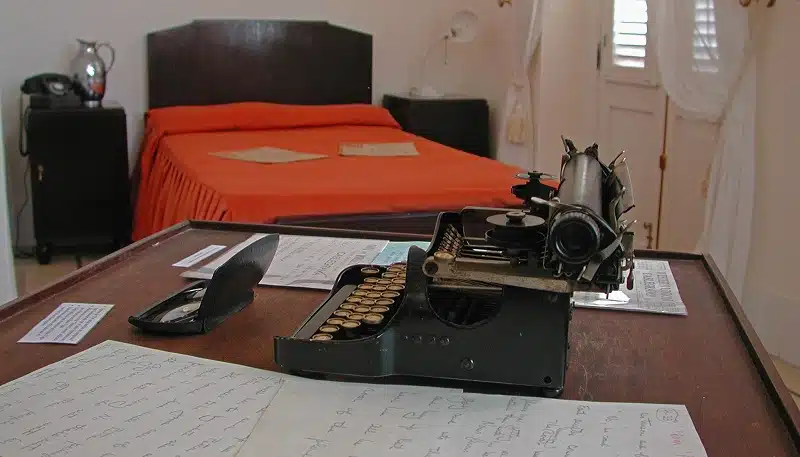 Today, room 511 remains much as the author might have left it, type-writer included, and is a popular stopping off point on the Hemingway trail.
Despite the hotel's fantastic location, illustrious association and lovely rooftop terrace, the Ambos Mundos is not a hotel that we recommend.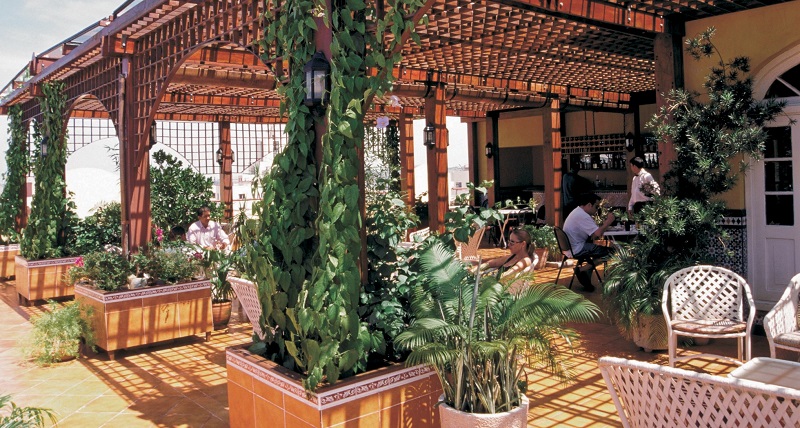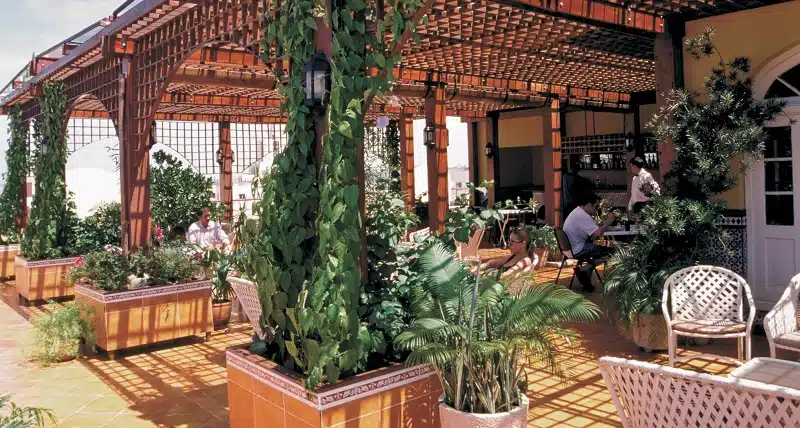 As with many of the city's heritage hotels, external appearances can be deceptive. Overall, the building is in need of maintenance and updating while many of the rooms are small, noisy and lack any external windows (itself a common issue in Havana). It is also significantly over-priced.
There are now several, far superior luxury hotels in Old Havana as well as a number of great value casa particulares.