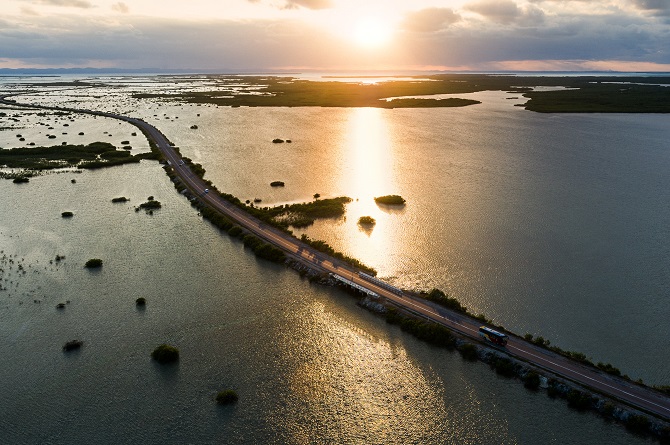 Did Bob Dylan ever visit Cayo Las Brujas? No, I don't think so – although the title to his 1964 song is somewhat appropriate.
A little geography lesson first: Cayo Las Brujas is a small island (around 7sq km), located in the western reaches of the Jardines del Rey archipelago and connected to Caibarien on the north coast of mainland Cuba by a pedraplén (causeway) – main photo, above, by Marius Jovaisa from Unseen Cuba.
Together with the nearby islands of Cayo Ensenachos & Cayo Santa Maria, we include Cayo Las Brujas in what we have termed the Cayos de Villa Clara.
None of the islands that form the Cayos de Villa Clara have ever been settled by man but their beautiful beaches have always meant that it was a question of when, not if, the hotels arrived.
I can't remember when I first visited Cayo Las Brujas, probably a good 15 plus years ago, but until very recently pretty much nothing had changed. The only signs of human encroachment were the pedraplén, the tiny little airport (The plane, the plane!) and Villa Las Brujas, one of the smallest beach hotels in Cuba and one of just a handful that didn't operate on an All-Inclusive basis.
Those days are very much over and, over the next few years, Cayo Las Brujas will be transformed beyond belief by a number of hotel projects.
The first hotel to start the ball rolling was the 500 + room Dhawa Cayo Santa Maria, opened in early 2017 and the first foray into the Cuban market by Singapore-based hotel company, Banyan Tree. Why is it called Dhawa Cayo Santa Maria? Well, Cayo Santa Maria is a nearby island, one that is far ahead in terms of hotel development and therefore name recognition…..and because most visitors don't give a hoot which precise island their hotel is located on.
The Dhawa was followed by the neighbouring Sercotel Experience Cayo Santa Maria (see what I mean?), this time with some 660 hotels.
Adding to these 2 rather large hotels (very much the trend in Cuba unfortunately) are 2 rather smaller hotels. The first, with just 67 rooms, and only recently opened, is Las Salinas Resort & Spa. Like the original Villa Las Brujas, Las Salinas Resort has the distinction of operating on a Bed & Breakfast basis.
Also now open is the Angsana Cayo Santa Maria, an upmarket, sister property to the aforementioned Dhawa. Unlike the Dhawa, the Angsana Cayo Santa Maria is an Adults Only hotel and, with around 250 rooms, is around half the size. Price-wise, it is pitched slightly lower than the Melia Buenavista & Royalton Hotel, both Adult Only / approx 100-room hotels located on Cayo Santa Maria.
So is that it in terms of development? Er, no – there are 2 further hotel projects on Cayo Las Brujas that are set to open in the next couple of years and, between them, add another 1000 rooms to Cayo Las Brujas hotel inventory. Take it away Bob……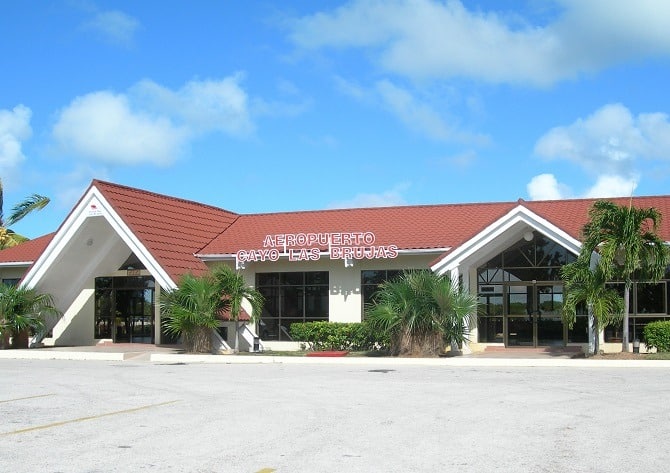 Travel Beyond The Ordinary