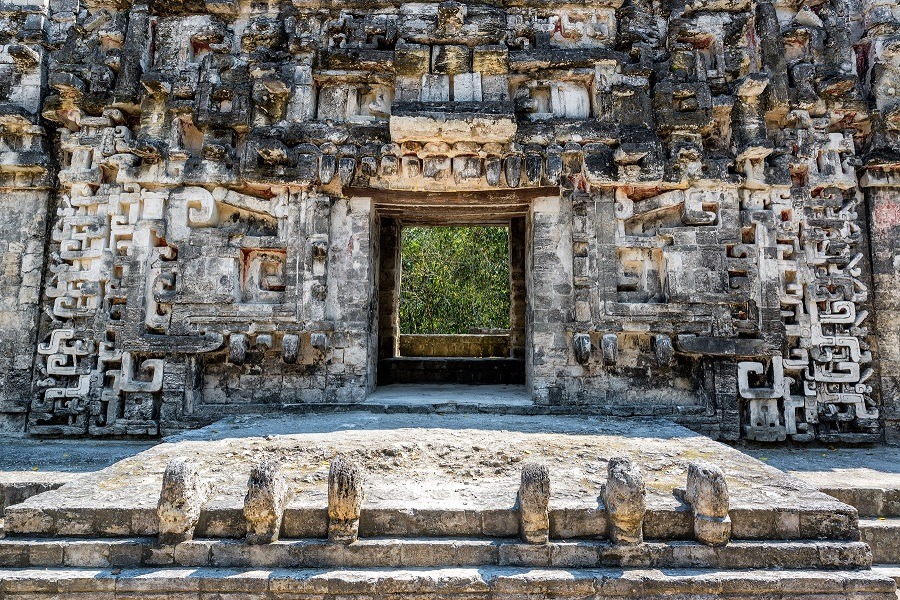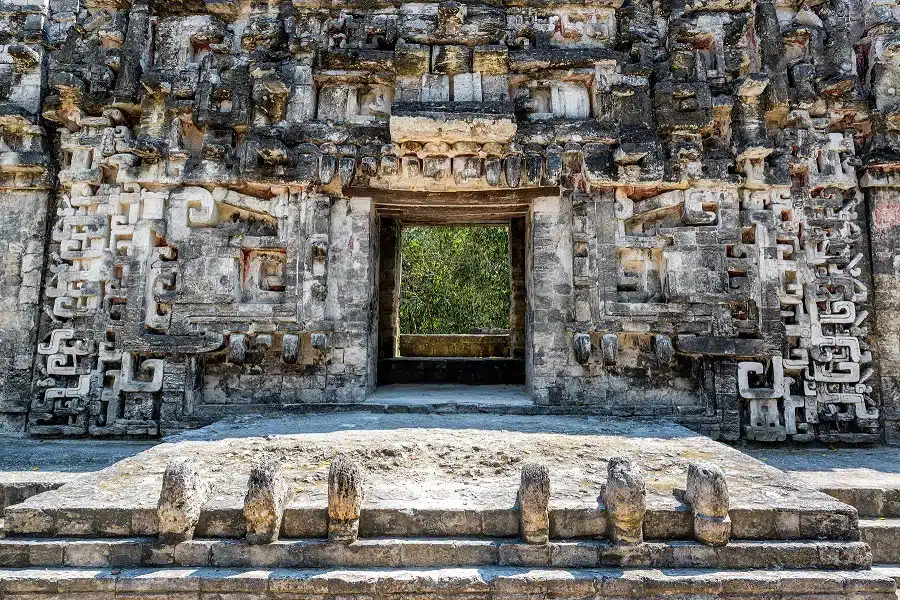 Translating as 'House of the Mouth of the Serpent', Chicanna is a small Mayan archaeological site in the south of the Yucatan Peninsula.
Dating back over two thousand years, Chicanna reached its peak during the Late Classic Period (roughly 600 to 900 AD) before falling into decline. Like almost every other Mayan city in the region (and including over the border in northern Guatemala) by the 12th century it lay abandoned. Quite why is something that the experts still can't agree on.
The best-known part of the site is Structure II, from which Chicanna gains its name. Indeed, unlike Calakmul which is primarily famous for its vast pyramids, Chicanna has no large buildings at all but is noteworthy for the quality and detail of its decoration. As such intricate work would have required a large number of skilled craftsmen, many experts believe that the site was of particular importance to those of high standing.
Too small and too distant to visit purely in its own right, Chicanna is one of a number of Mayan sites in the area (there are said to be forty five in total!) including nearby Rio Bec and Becan.
However, most visitors to the area are here to see one of the Yucatan Peninsula's largest and most famous sites, Calakmul, an approximate 90 minute drive away.
Like Becan, Chicanna is located directly alongside Highway 186, the main road linking the east and west coasts in the south of the region.
Although there are no facilities at the site, on the opposite site of the road is one of the very few hotels in the area, the Chicanna Eco Village, a popular base for exploring the surrounding region.
The site is generally open from 08.00 to 17.00 daily and entrance costs around 50 pesos. There is no museum or visitor centre and no guides nor, much of the time, any other visitors.
For an idea as to how to incorporate Chicanna into a tour of the Yucatan Peninsula, please visit our Itineraries page and, in particular, the Yucatan Peninsula Loop and Mayan Odyssey.