Mexico / Itineraries
The Yucatan Peninsula Loop
Starting and finishing in Cancun, this suggested 2 week long, self-drive itinerary takes in most, if not all, of the key highlights of the Yucatan Peninsula in an anti-clockwise loop of the region. At the end of the itinerary there is the option of extending your holiday at the beach.


Day 1 — Cancun

Most flights from the UK and Europe arrive into Cancun in the late afternoon or early evening. Having collected your hire at the airport, it is just a short, 5-minute drive to our suggested hotel for your first night.

Suggested Accommodation: Marriott Courtyard Cancun

---

Day 2 — Cancun to Valladolid

Not only is the Marriott Courtyard Cancun convenient for the airport, it is also close to the start of the Toll road that connects the Yucatan Peninsula's east coast with Merida in the west.

Amazingly, after approximately two hours' on the road, you will finally reach its first exit point, at Valladolid, and this is where you will come off.

The charming little town of Valladolid dates back to 1545 but, rather than find virgin land for their new settlement, the Spanish colonists decided to locate it in the existing Mayan town of Zaci (Zaci Val) destroying pretty much all the existing buildings and using the very same stone for their own purposes. It is a policy that was repeated throughout the region.

Most of Valladolid can be explored on foot, the focal point being the Francisco Cantón Rosado Park, surrounding which are a number of grand, civic buildings including the San Servacio cathedral. The town's primary site of interest however is the impressive Convent of San Bernardino de Siena, a short distance from the centre.

Having settled in at the hotel of your choice, and perhaps had a bite to eat, we suggest you spend the afternoon exploring town at your leisure.

Suggested Accommodation: Hotel Posada San Juan Meals Included:

Breakfast

---

Day 3 — Valladolid (Day trip to Chichen Itza)

As well as being a destination in its own right, one of the most appealing attributes of Valladolid is that it acts as a great base for exploring the surrounding region.

Indeed, just 30 minutes' drive from Valladolid is the single most famous and visited attraction in the entire Yucatan Peninsula, the UNESCO World Heritage site of Chichen Itza.

Unlike the great Mayan cities to the south and into modern day Guatemala, Chichen Itza was a relative newcomer, occupied well into what is known as the Postclassic Period (900 – 1200 AD). Not only that but, unlike the other great Mayan cities such as Calakmul and Uxmal which have their own, distinctive architectural style, Chichen Itza displays what can only described as a hotchpotch of different influences.

However, what probably draws most visitors to Chichen Itza isn't its history or architecture but rather its vast scale and the extent of its excavation and restoration, unequalled amongst Mayan cities anywhere.

One could easily spend days exploring Chichen Itza although the key sites can generally be covered in half a day.

To avoid the heat of the afternoon, as well as the worst of the crowds, we recommend visiting first thing in the morning.

After exploring the ruins, we would then suggest lunch at the nearby Hacienda Chichen Itza followed by a cooling swim in a nearby cenote.

Suggested Accommodation: Hotel Posada San Juan Meals Included:

Breakfast

---

— Chichen Itza, ball court

Day 4 — Valladolid (Day trip to Rio Lagartos)

As already mentioned, Valladolid is a great base from which to head out and explore the region's many attractions.

Today, we suggest you head due north until you reach Rio Lagartos on the north coast. Still home to a small fishing fleet, for most visitors to the area it is also where one goes to arrange boat trips to the nearby Reserva de la Biosfera Ria Lagartos, home to a huge variety of birdlife including the largest flamingo colony in Mexico.

Most boat trips last a couple of hours and depart in the morning, meaning that you'll be back in Rio Lagartos in time for lunch which, not surprisingly, generally includes plenty of fresh seafood.

Afterwards, you can either head straight back to Valladolid and spend the remainder of the day relaxing or detour via Ek Balam, a relatively small Mayan site famed for its intricate carvings.

Suggested Accommodation: Hotel Posada San Juan Meals Included:

Breakfast

---

Day 5 — Valladolid to Merida via Izamal

After three days in Valladolid, it's time to hit the road again and continue your anti-clockwise loop of the Yucatan Peninsula.

From Valladolid, it's a relatively short, cross-country drive to another of the Yucatan Peninsula's attractive colonial towns, Izamal.

Similar in size to Valladolid, Izamal shares a similar backstory in that it was built on top of, and largely from, the ruins of a Mayan town that had been in existence for over a thousand years. While little of this ancient town remains, there is one stand out structure that does, the pyramid of Kinich Kak Mo, close to the centre of town and still the tallest building in Izamal.

Of those buildings that date from the colonial period, undoubtedly the most impressive is the Convent of San Antonio de Padua. While Izamal might be a small and somewhat inconsequential town today, the atrium within the convent is only surpassed in size by the Vatican in Rome.

Having explored Izamal on foot or by horse-drawn carriage, you'll return to the road and continue your journey west, ending the day in the small village of Santa Cruz just south of Merida.

Suggested Accommodation: Hacienda Santa Cruz Meals Included:

Breakfast

---

Day 6 — Merida

While it is possible to stay in the heart of the city, our suggestion is to experience one of the highlights of any holiday to the Yucatan Peninsula, a hacienda hotel, and visit Merida on a day trip.

Rather than drive oneself, as the city centre is only 30 minutes' or so away, and parking can be an issue, we suggest arranging a taxi through your hotel.

Merida itself is the capital of Yucatan State, an elegant, cultured and cosmopolitan city that is easy and safe to explore on one's own, and with plenty to see and do.

Most visitors start their tour of the city at the main square, or Zocalo, flanked on all sides by grand colonial buildings including San Ildefonso cathedral, one of the oldest cathedrals anywhere in Latin America.

From the Zocalo, a stroll along the French influenced Paseo Montejo will give you glimpse into the sumptuous mansions once occupied by the city's elite and now occupied by assorted museums and institutions.

While these can all be explored on foot, the city's newest and most impressive museum, the Gran Museo del Mundo Mayo is located on its northern outskirts and requires a taxi.

Suggested Accommodation: Hacienda Santa Cruz Meals Included:

Breakfast

---

Day 7 — Merida (Day trip to Convent Route & Celestun)

One of the other advantages of being based outside of the city is that it makes getting out and exploring nearby attractions that much easier.

Many of these attractions can be found to the south of the city including what is commonly known as the Convent Route (aka Ruta de los Conventos). This 'route', which isn't set or fixed in any way, simply refers to a number of convents, chapels and churches, all dating back to the colonial era and, as with Valladolid, Izamal etc, all built at the site of existing Mayan towns or religious sites.

Some of the key sites include Tecoh, Tekit, Teabo, Acanceh, Chumayel and Telchaquillo although that list is by no means exhaustive.

Depending on where your interests lie, as well as how much you want to do in a single day, another potential destination worth considering is the Celestun Biosphere Reserve, a large coastal park to the west of Merida and, like Rio Lagartos on Day 4, home to a wide variety of birdlife.

In the afternoon, you will return to your accommodation.

Suggested Accommodation: Hacienda Santa Cruz Meals Included:

Breakfast

---

Day 8 — Merida to Campeche via Sotuta de Peon & Uxmal

Heading south from Merida to Campeche, today includes a couple of contrasting stop-overs that will take up the best part of the day.

First up is Hacienda Sotuta de Peon, a self-titled 'living hacienda' that is part restoration project, part museum, part hotel.

While the Hacienda Sotuta de Peon is by no means unique in providing guest accommodation, what makes it stand out from other haciendas is the fact it has also has been re-born as a working estate, growing and processing sisal using the same, traditional methods as in the 19th century.

In keeping with these old traditions, one of the most popular features of the hacienda's organised tours is a chance to ride in miniature rail carriages that are pulled along rail tracks by mules.

Departing the hacienda and continuing south, you next come to the Puuc Hills, something of an anomaly in an otherwise largely pan-flat region.

Topography aside, the Puuc Hills are home to a cluster of Mayan sites that are known for the beauty of their architecture and high quality stone carvings.

To visit all of the area's Mayan sites (sometimes referred to as the Puuc Route / Ruta Puuc) would take several days so our suggestion is to focus on the largest and most famous of the lot, Uxmal.

Another UNESCO World Heritage site, Uxmal dates back to around 700 AD and, although not on quite the same scale as Chichen Itza, both the setting and buildings are memorable and it receives far fewer visitors. Guides can be arranged at the visitor centre although the ruins are easy enough to explore on one's own and can be sufficiently covered in 2 to 3 hours.

There are nearby hotels in Uxmal in which to get a bite to eat before getting back in the car and completing the day's journey to Campeche.

Suggested Accommodation: Hotel Castelmar Meals Included:

Breakfast

---

— Hacienda Sotuta De Peon

Day 9 — Campeche

Located directly on Mexico's Gulf Coast, Campeche is an easy-going city, famous for its beautiful, UNESCO colonial centre which is characterised by street after street of picturesque, pastel coloured homes.

Although only small sections remains today, Campeche once boasted vast defensive walls that were built to defend the city from repeated pirate attacks, most of them British. It is no coincidence that there is a hotel in the historic centre named after Sir Francis Drake.

While Campeche may lack any stand out buildings or museums, it's a city that is perfectly suited to aimless wandering and, should you ever tire of its historic centre, the seafront promenade offers an equally beguiling alternative.

In terms of accommodation, we have suggested staying at one of the hotels in the city's historic centre. Alternatively, you might wish to stay at the luxurious Hacienda Uayamon and drive into the city for the day.

Suggested Accommodation: Hotel Castelmar Meals Included:

Breakfast

---

Day 10 — Campeche to Calakmul

Today is a transition day as you make the relatively long drive (4 to 5 hours) from Campeche to Calakmul.

There is not an awful lot to see or do en-route so, as both our featured hotels in the Calakmul region have swimming pools, we suggest arriving in time for a late lunch and then spending the rest of the afternoon relaxing.

If you choose to stay at Chicanna Eco Resort, there is a small Mayan site (Chicanna) within walking distance of the hotel.

Suggested Accommodation: Puerta Calakmul Meals Included:

Breakfast

---

Day 11 — Calakmul

Located in the Yucatan Peninsula's deep south, not far from the border with Guatemala, Calakmul was one of the dominant cities of the ancient Mayan civilisation.

In near constant conflict with the other great Mayan city of Tikal (in modern day Guatemala), it is thought that at its peak Calakmul had a population of at least 50,000.

Today, Calakmul and the surrounding region is covered in dense jungle for as far as the eye can see and with barely a soul in sight.

Although covering an area similar in size to Chichen Itza, Calakmul remains almost entirely covered in dense jungle, the only exception being its vast pyramids whose peaks rise high above the jungle canopy, offering those visitors who climb to the top 360 degree views of a sea of green.

While we don't have any official figures to back this up, from our experience we would guess that Calakmul also receives as many visitors in a year as Chichen Itza receives in a day, another perfect motivation to spend the day here, enjoying the views, wandering along jungle paths and wondering what must have been.

As the ruins are part of the far larger Calakmul Biosphere Reserve, home to a wide variety of flora and fauna, even the nearest hotel (Puerta Calakmul) is an hour's drive through the jungle along a narrow, pot-holed road. Our recommendation therefore is to visit the site in the early morning.

Suggested Accommodation: Puerta Calakmul Meals Included:

Breakfast

---

Day 12 — Calakmul to Laguna Bacalar via Kohunlich

Calakmul may have been the dominant Mayan city in this part of the Yucatan Peninsula but it was by no means the only one.

In addition to the aforementioned site at Chicanna, there are numerous other, much smaller Mayan sites such as Becan, Rio Bec and Kohunlich.

Departing your hotel in the morning, we would suggest stopping at Kohunlich, which you are likely to have all to yourself. Having explored the beautiful ruins, the nearby Explorean Kohunlich hotel is a great option for lunch before you return to the road and begin the journey north to Laguna Bacalar.

Suggested Accommodation: Rancho Encantado Meals Included:

Breakfast

---

Day 13 — Laguna Bacalar

Extending some 45kms in length but seldom more than 1km wide, Laguna Bacalar is a beautiful, shallow, freshwater lake in the south-eastern corner of the Yucatan Peninsula.

Known as the Lake of Seven Colours, Laguna Bacalar is a natural palate of blues and greens that varies depending on the time of day and the prevailing weather.

Along much of the lake's western length, hotels are dotted along its shores offering guests all you would expect from a typical beach holiday – swimming, watersports and boat trips – just without the saltwater.

Also on the western shore, the small, sleepy town of Bacalar offers a spattering of shops, bars and restaurants as well as a well-maintained Spanish fortress dating back to the 16th century.

Suggested Accommodation: Rancho Encantado Meals Included:

Breakfast

---

Day 14 — Laguna Bacalar to Tulum

Departing Laguna Bacalar and continuing your journey north, after a couple of hours or so you will reach your final destination, Tulum.

Probably one of the best-known destinations anywhere in Mexico, Tulum's claim to fame is two-fold.

From a historical point of view, the name Tulum refers to the small Mayan settlement that enjoys perhaps the most absurdly picturesque and photogenic setting of any ruins in Mexico, perched on a cliff overlooking the glorious turquoise waters of the Caribbean.

To the south of these ruins is Tulum's other great draw, miles of beautiful, sandy white beaches, lined with palm trees and interspersed with chic, low-impact hotels.

Having checked in at your hotel you can either indulge in some well-deserved relaxation or, if you can't stop yourself from exploring, head inland for approximately an hour to the ruined Mayan city of Coba.

Suggested Accommodation: Hip Hotel Tulum Meals Included:

Breakfast

---

Day 15 — Tulum & Home

As with yesterday, you can simply spend your final day relaxing by the beach although the Mayan ruins of Tulum are certainly a visit.

The reason that we suggest visiting this morning, and not yesterday afternoon, is that despite being relatively small, the ruins are second only to Chichen Itza in terms of visitor numbers.

Based in Tulum, and with your own transport, you can be at the site as it opens. Exploring the ruins takes little more than an hour although many visitors find themselves mesmerised by the views and spending significantly longer.

Returning to your hotel in time for lunch and to check out, it is an approximate 2 hour drive from Tulum to Cancun airport with flights to the UK and Europe all departing from the late afternoon onwards.

Meals Included:

Breakfast

---
Please Note
This itinerary is no more than a sample idea which can be tailor made to your exact requirements.

Although based on Fly Drive, it can just as easily be arranged with a Car & Driver.

The 'From price' is for travel in September and is based on two adults sharing the same room throughout. Supplements apply for sole occupancy / transport.


Beach Extensions
For clients wishing to extend (or even start) their holiday with time at one of the Yucatan Peninsula's numerous beach resorts there are numerous options, including Tulum. The vast majority of beach hotels are located along the east coast, within easy reach of Cancun airport. Please call or email for advice.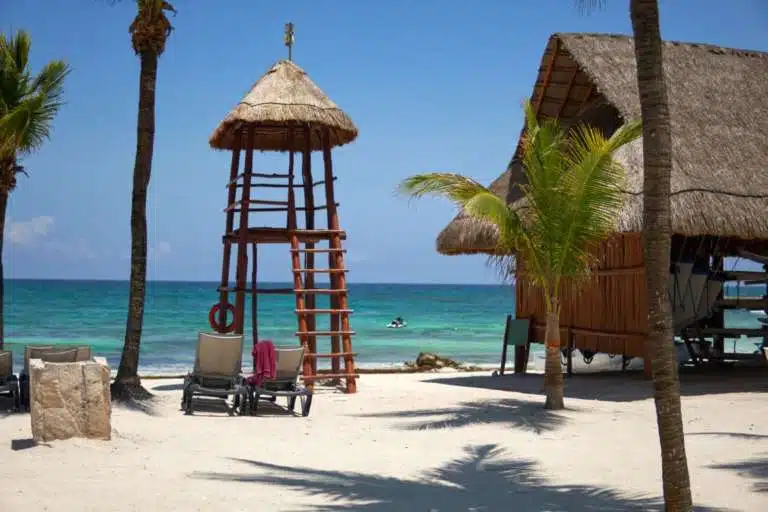 More Itineraries in Mexico
January

0°C

February

0°C

March

0°C

April

0°C

May

0°C

June

0°C

July

0°C

August

0°C

September

0°C

October

0°C

November

0°C

December

0°C
Financial Protection
You're in safe hands
When making your travel arrangements, we understand just how important peace-of-mind is. Beyond The Ordinary hold both ATOL & ABTOT bonds so whether you book your flights through us, or independently, any money you pay us is 100% protected. More detailed information on Financial Protection can be found by clicking here.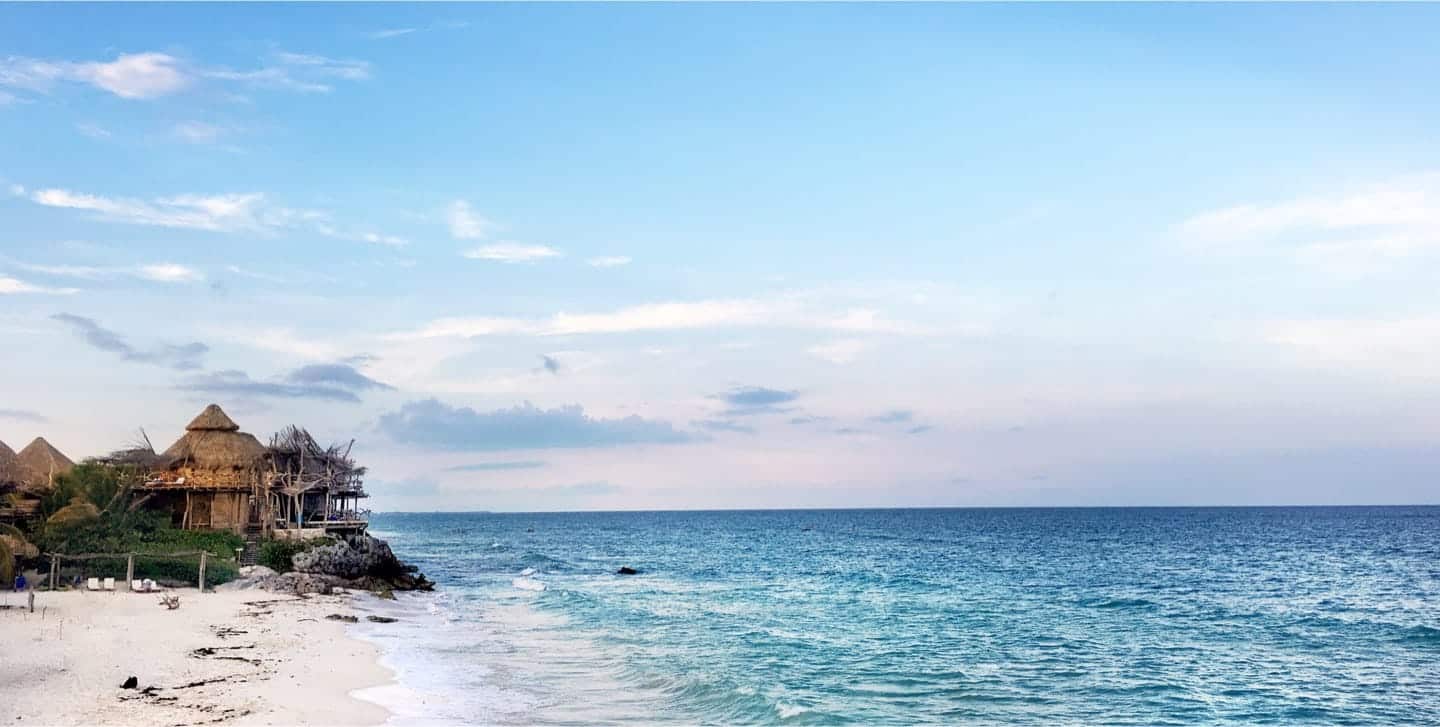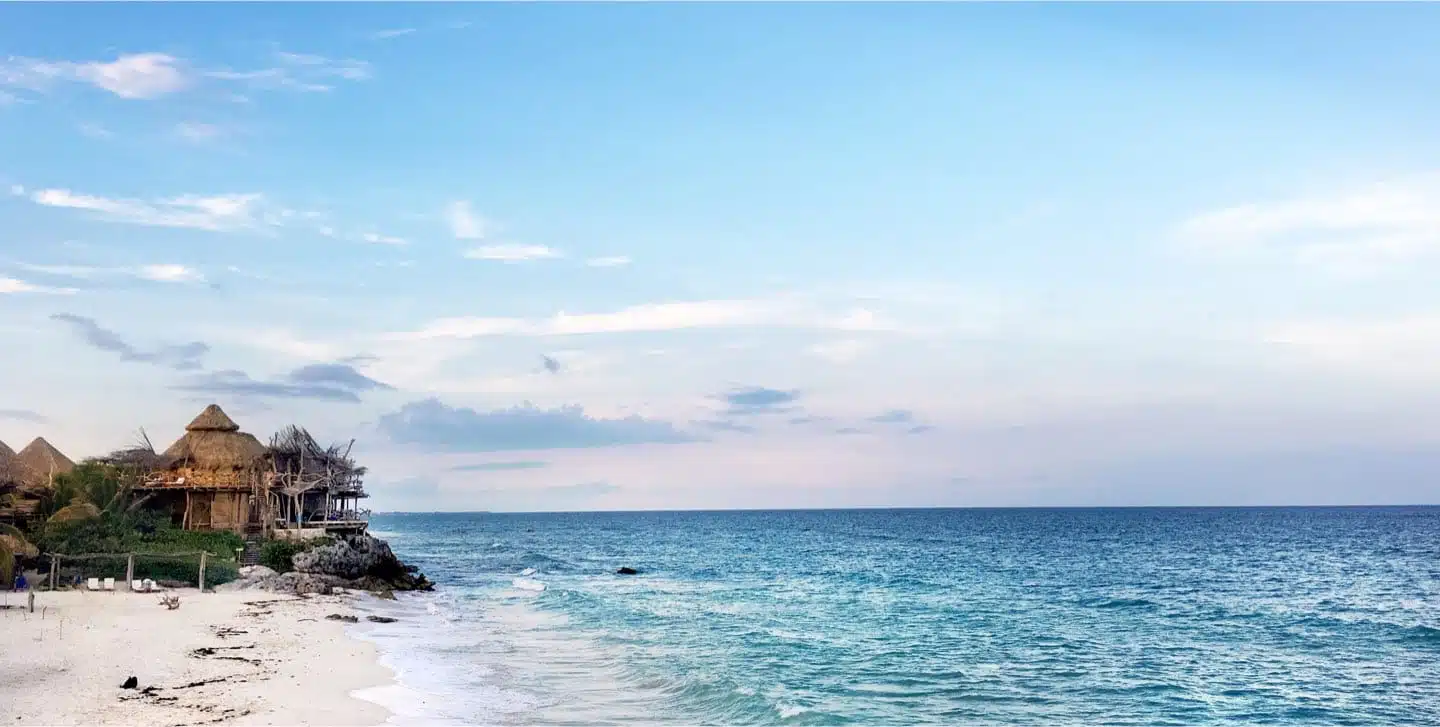 Make your next holiday Beyond The Ordinary
Whichever of our featured countries you wish to visit, we've been there several times. So, if you're after something beyond the ordinary to Cuba, Guatemala or the Yucatan Peninsula of Mexico, we'd love to hear from you.
Plan my Extraordinary