Mexico / Itineraries
Haciendas of the Yucatan Peninsula
This 11 night itinerary takes in most of the highlights of the Yucatan Peninsula, both Mayan & Colonial, using a selection of the region's historic hacienda hotels as your evolving base.
Day 1 — Cancun

Arriving into Cancun in the late afternoon or early evening, it is just a short drive from the airport to our recommended overnight hotel, the Marriott Courtyard Cancun.

Suggested Accommodation: Marriott Courtyard Cancun

---

Day 2 — Cancun to Chichen Itza

Departing Cancun after breakfast, in no time at all you will be heading inland along the fast toll road that links the east coast with Merida in the west.

After around a couple of hours, you will reach the exit for Chichen Itza from where it is a short distance to both the ruins and your accommodation for the next three nights, Hacienda Chichen Itza.

Dating back to the early 16th century, the Hacienda Chichen Itza is one of the oldest such properties in the Yucatan and, as with almost every other such hacienda in the region, it evolved to satisfy the huge global demand for sisal.

With the collapse in the sisal trade, many haciendas were abandoned and left to rot in the tropical heat. Fortunately for the Hacienda Chichen Itza, it was bought by Edward Thompson, US Vice Consul to Mexico and a man with a strong interest in Mayan history. It was he who invited the renowned Carnegie Institute of America to set up their local HQ at the Hacienda in 1923.

As a fitting reminder of this important period in the Hacienda's history, the guest rooms that clients enjoy today are the very same cottages that the first archaeologists occupied while excavating the nearby ruins.

Bordering the ruins and spread out over 20 acres, the Hacienda Chichen Itza also boasts its own Wildlife Sanctuary and beautiful gardens. Many of the indigenous plants from this garden are used at the hotel's Yaxkin Spa which reflects traditional Mayan customs in many of its treatments.

After your long flight yesterday, and the drive from the coast this morning, we suggest taking the afternoon off to explore the property and surrounding gardens or to simply relax by the pool.

Suggested Accommodation: Hacienda Chichen Itza Meals Included:

Breakfast

---

Day 3 — Chichen Itza

One of the great advantages of staying at the Hacienda Chichen Itza is that the property has its very own entrance to the ruins so guests can walk through at their leisure.

However, as Chichen Itza receives more visitors than any other Mayan site, and to avoid the heat of the day, we would always recommend starting your exploration of the ruins as early as possible.

As one of the largest of all the Mayan cities, and certainly the most comprehensively excavated, one could spend days, not just hours, exploring its ruins. However, many of the sites most famous and important structures, such as the Temple of Kukulkan and Ball Court are clustered close together making it possible to enjoy the key highlights of Chichen Itza in half a day.

For more details on Chichen Itza and its history, please visit our dedicated Destinations page.

Having returned to the Hacienda for a spot of lunch the afternoon is free for you to head back out to the ruins, relax by the pool or perhaps get in the car to visit one of the area's nearby cenotes where you can enjoy a refreshing swim in a natural sinkhole.

Suggested Accommodation: Hacienda Chichen Itza Meals Included:

Breakfast

---

— Chichen Itza, ball court ring

Day 4 — Chichen Itza (Day trip to Rio Lagartos & Valladolid)

Heading almost due north from Chichen Itza, it's a drive of slightly over an hour to the Yucatan Peninsula's north coast and the small fishing village of Rio Lagartos.

When the Spanish first arrived, they mistook the native crocodiles for alligators as well as mistaking the estuary for a river. So, neither Rio nor Lagartos!

Today, visitors to Rio Lagartos mainly come for the area's rich and varied birdlife, including the largest colony of flamingos in Mexico. In addition to flamingos, the area is also home to large numbers of other bird species including Herons, Ibis, Storks, Egrets & Spoonbills.

While it is possible to arrange a boat trip locally, it's generally best to arrive in the morning, especially if you're looking to share the cost with fellow tourists. Most of these boat trips last a couple of hours and, on your return to town, there are a number of simple restaurants serving fresh seafood.

After a relaxed lunch, you can either amble slowly back to the hacienda or take a detour via a number of other potential sites of interest such as the Mayan ruins at Ek Balam (much smaller than Chichen Itza but with far fewer visitors) or the charming colonial town of Valladolid, no more than thirty minutes' drive from the hacienda.

Suggested Accommodation: Hacienda Chichen Itza Meals Included:

Breakfast

---

Day 5 — Chichen Itza to Izamal

Departing Chichen Itza in the morning, you'll continue your journey west for an hour or so towards another of the Yucatan Peninsula's charming little towns, Izamal.

Known as the Yellow City, for reasons that will be abundantly clear as soon as you arrive, many visitors bypass Izamal altogether although we feel that it's well worth a stop-over.

Although typically referred to as a colonial town, Izamal was settled by the Mayans hundreds of years before the arrival of the Spanish. Unfortunately, most of the buildings dating back to this era were destroyed by the Spanish and / or built on top of. One of the few, surviving structures is Kinich Kak Mo, a huge pyramid that can be climbed for views over town.

Of the colonial-era buildings in Izamal, none stand out quite like the Convento de San Antonio de Padua, the central cloister of which is second in size only to St Peter's in Rome.

Izamal can easily be explored on foot and, after a relaxing stroll and a spot of lunch, it is just a short drive to your accommodation for the night, Hacienda Ticum, an early 19th century hacienda located in 10 acres of gardens. Less than 2kms from the hacienda are the small Mayan ruins of Ake.

Suggested Accommodation: Hacienda Ticum Meals Included:

Breakfast

---

Day 6 — Izamal to Campeche via Uxmal

Departing Hacienda Ticum and continuing west, you will skirt around the city of Merida before heading south towards Campeche.

Midway to Campeche, and for the first time on your holiday, the road climbs slightly as you reach the Puuc hills, home to a number of Mayan sites including the UNESCO World Heritage site of Uxmal.

Although not as large as Chichen Itza, Uxmal receives far fewer visitors and is regarded as the most architecturally sophisticated of all Mayan cities.

Pre-dating Chichen Itza, Uxmal was one of the largest and most prominent Mayan cities in the Yucatan Peninsula although its history is a relatively short one. Thought to have been founded near the start of the 8th century, the city grew in size and power over the next two hundred years and yet, by the start of the 13th century, it lay almost entirely abandoned.

Uxmal can easily be explored in three or four hours with the stand out attraction being the Pyramid of the Magician, unique amongst Mayan pyramids in that it is cylindrical in design. Other notable buildings include the enormous Quadrangle of the Nuns, House of the Tortoises and the Governor's Palace.

There are a handful of hotels within walking distance of the entrance to Uxmal and, after lunch at one of them, you will continue your journey south until you reach your accommodation for the next three nights, the delightful Hacienda Uayamon.

Suggested Accommodation: Hacienda Uayamon Meals Included:

Breakfast

---

Day 7 — Hacienda Uayamon

Part of the luxury Hacienda Collection, the Hacienda Uayamon is quite possibly our favourite hacienda in the Yucatan Peninsula.

Dating back to the very start of the 18th century, the Hacienda Uayamon is located in beautiful countryside less than an hour's drive from the city of Campeche.

Rather than simply restore and renovate the entire property, much of the charm of the Hacienda Uayamon is that it many of the original buildings have been left in a state of melancholic dereliction, a sharp contrast to the trappings of luxury found elsewhere in the hotel.

In a similar vein to the Hacienda Chichen Itza, the old workers' cottages have been converted into luxurious guest rooms while the master suite once served as the hacienda's hospital. The main part of the hacienda, where the owners lived, now houses the bar and restaurant while outdoors the outdoor swimming pool has been built within one of the old works buildings.

One could easily spend the day at the hacienda doing very little but, if you can drag yourself away, there is the nearby Mayan city of Edzna and, chances are, you'll have the place to yourself.

Suggested Accommodation: Hacienda Uayamon Meals Included:

Breakfast

---

Day 8 — Hacienda Uayamon (Day trip to Campeche)

Capital of the state of the same name, the city of Campeche is located on the Yucatan Peninsula's west coast, less than an hour's drive from the Hacienda Uayamon.

Despite its colonial centre being designated a UNESCO World Heritage site, Campeche's relative remoteness means that it receives far less visitors than it deserves, another good reason to visit.

With a long history of having to fend off attacks from British & Dutch pirates, Campeche was once surrounded by huge fortified walls and, although these have mostly been knocked down, the parts that survive are certainly impressive.

Apart from these impressive fortified walls, Campeche boasts relatively few must-see buildings and / or museums. However, its beautiful colonial architecture and lack of crowds make this one of the most attractive cities in Mexico and one that is ideal for simply strolling around on foot.

Suggested Accommodation: Hacienda Uayamon Meals Included:

Breakfast

---

Day 9 — Campeche to Merida via Hacienda Sotuta de Peon

Departing from Campeche in the morning, you now begin your return journey, heading back the way you came towards the city of Merida.

En-route, we recommend that you stop and visit the Hacienda Sotuta de Peon, a restoration project-cum-museum that gives visitors a glimpse into how henequen (known as Green Gold in its heyday) was grown and processed and what life on a working hacienda would have been like.

As part of the tour, visitors will also briefly experience transportation on wooden platforms, known as 'trucks' which are pulled along rails by mules.

There is a restaurant at the hacienda where you can have lunch before continuing your journey north to the small village of Santa Cruz, located just south of Merida.

Once a Franciscan monastery, then a sisal estate, like so many other similar properties the Hacienda Santa Cruz lay abandoned and derelict before being lovingly converted into a hotel in 2007.

The history and integrity of the original property has been carefully respected and restored while at the same time providing a luxurious and welcoming experience for guests.

Suggested Accommodation: Hacienda Santa Cruz Meals Included:

Breakfast

---

— Hacienda Sotuta De Peon

Day 10 — Hacienda Santa Cruz (Day trip to Merida)

As parking in nearby Merida can be an issue, and it's only a 30 minute drive to the city centre from the Hacienda Santa Cruz, we suggest arranging a taxi through the hotel.

Most visits to Merida begin in the Zocalo, the city's central, main square which is surrounded all four sides by grand, civic buildings as well as the San Ildefonso Cathedral, one of the oldest cathedrals in Mexico.

Radiating out from the Zocalo are streets lined with colonial era buildings and numerous smaller squares. Undoubtedly the grandest street in Merida however is the Paseo del Montejo, home to many of the city's largest and most ostentatious mansions.

Merida also has a number of galleries and museums although the most impressive of these, the Gran Museo del Mundo Maya is on the northern outskirts of the city and requires a taxi from the centre.

For more information on Merida itself, please visit our dedicated Destinations page.

Suggested Accommodation: Hacienda Santa Cruz Meals Included:

Breakfast

---

Day 11 — Hacienda Santa Cruz (Convent Route / Celestun)

A popular self-drive route south of Merida is the Convent Route (Ruta de los Conventos) which takes in a number of colonial-era churches, convents and chapels that were almost always built at sites that were already sacred to the local Maya, with the express intention of converting the indigenous population to Christianity.

There is no set route to follow so it very much depends on how many different locations you wish to visit. Some of the key sites to visit include Acanceh, Tecoh, Telchaquillo, Tekit, Chumayel, Teabo and Mani. Depending on how long you plan to be out and about for, the hotel Na Luum in Tecoh is one of the best options for lunch.

As an And / Or consideration, if you enjoyed Rio Lagartos and would like to take in more of the Yucatan's natural attributes, the Celestun Special Biosphere Reserve is a 146,000 acre park located on the Gulf coast, east of Merida, and is a combination of coastal scrub, estuary and mangrove that provides a home for a variety of wildlife.

Suggested Accommodation: Hacienda Santa Cruz Meals Included:

Breakfast

---

Day 12 — Hacienda Santa Cruz to Cancun & Home

One should allow a good 4 hours for the drive back to Cancun airport so your schedule today will depend on your flight times.

If it is an evening flight, there are plenty more things to see and do near Santa Cruz (the hotel can offer suitable advice) or you can simply kick back and relax until it is time to leave.

Meals Included:

Breakfast

---
Please Note
This itinerary is no more than a sample idea which can be tailor made to your exact requirements. Please note that some car hire insurance costs can only be paid locally.

Although based on Fly Drive, the same or similar itinerary can also be arranged with a Car & Driver (although it will be more expensive).

The 'From price' is for travel in September and is based on two adults sharing the same room throughout. Supplements apply for sole occupancy / transport.

The quoted price does not include international flights which we are happy to arrange as part of an ATOL protected package.


Beach Extensions
For clients wishing to extend (or even start) their holiday with time at one of the Yucatan Peninsula's numerous beach resorts there are numerous options. The vast majority of beach hotels are located along the east coast, within easy reach of Cancun airport. Please call or email for advice.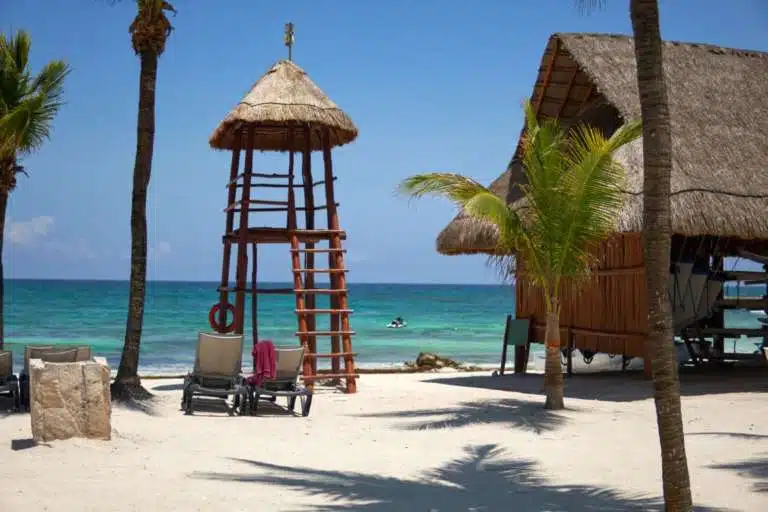 More Itineraries in Mexico
January

0°C

February

0°C

March

0°C

April

0°C

May

0°C

June

0°C

July

0°C

August

0°C

September

0°C

October

0°C

November

0°C

December

0°C
Financial Protection
You're in safe hands
When making your travel arrangements, we understand just how important peace-of-mind is. Beyond The Ordinary hold both ATOL & ABTOT bonds so whether you book your flights through us, or independently, any money you pay us is 100% protected. More detailed information on Financial Protection can be found by clicking here.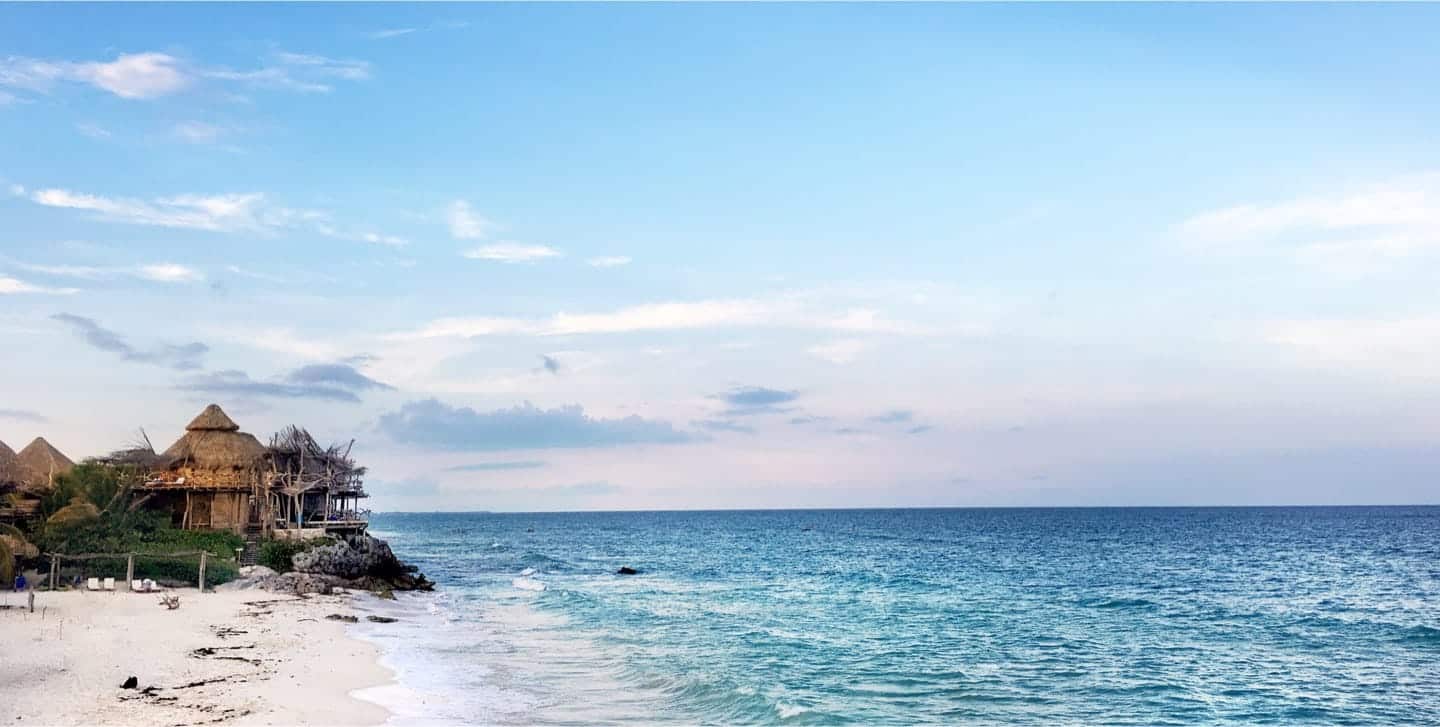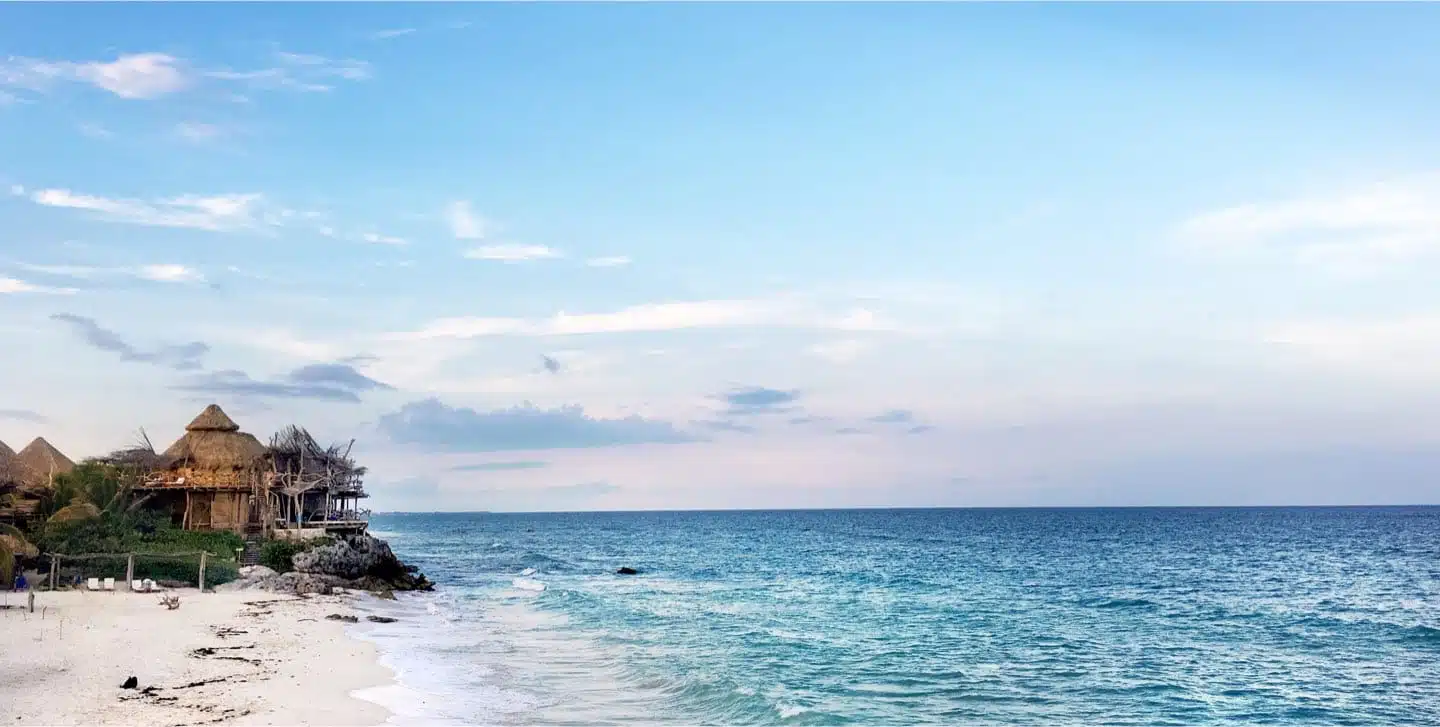 Make your next holiday Beyond The Ordinary
Whichever of our featured countries you wish to visit, we've been there several times. So, if you're after something beyond the ordinary to Cuba, Guatemala or the Yucatan Peninsula of Mexico, we'd love to hear from you.
Plan my Extraordinary