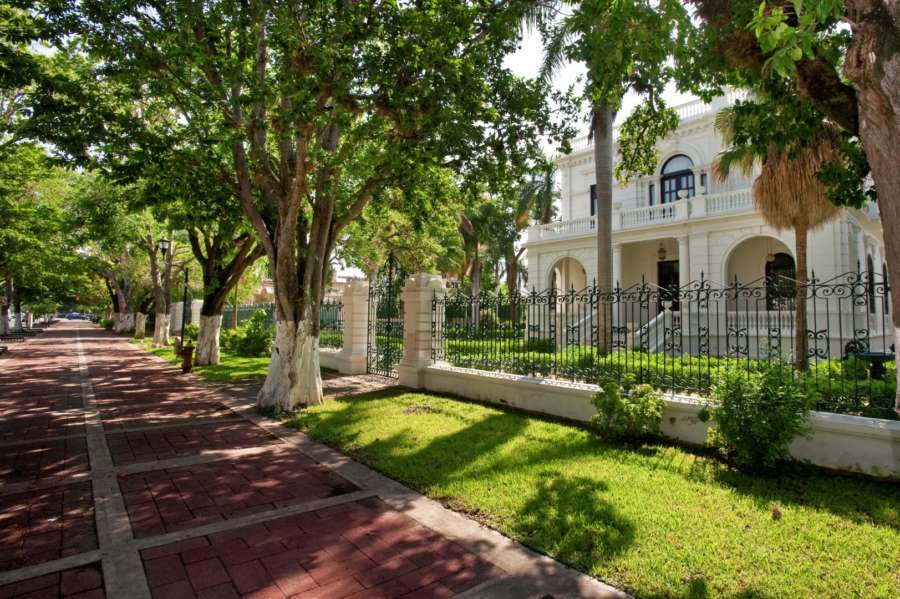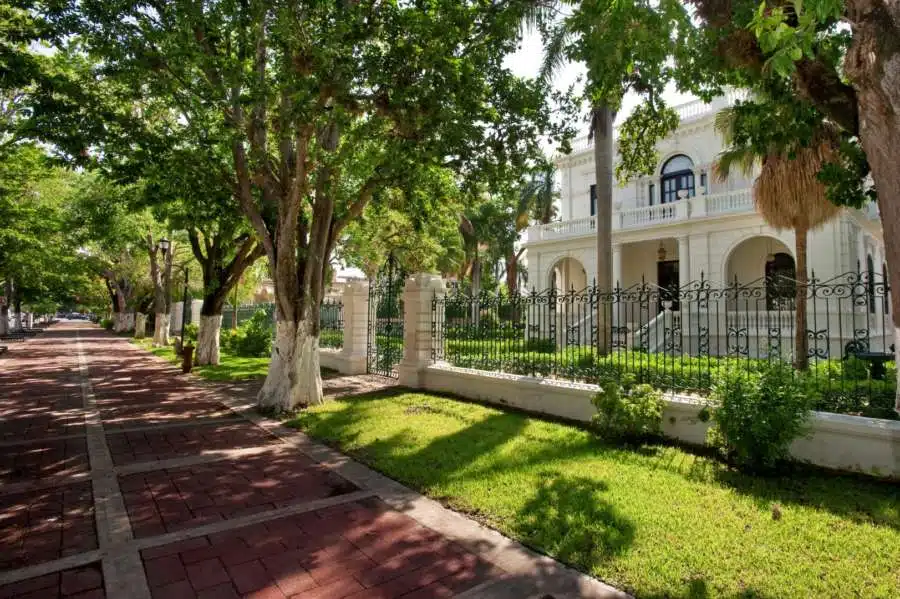 Named after the Spanish conquistador Francisco de Montejo, who founded Merida in 1542, the Paseo de Montejo is one of the grandest, most attractive avenues to be found anywhere in Mexico.
Starting in the historic city centre, the Paseo de Montejo runs north almost all the way to the Gran Museo del Mundo Maya, a distance of several kilometres.
Impressively broad, flanked by shady trees and broken up by a series of roundabouts, the Paseo de Montejo is primarily notable for the many grand buildings that line either side as well as the streets running off it to the east and west.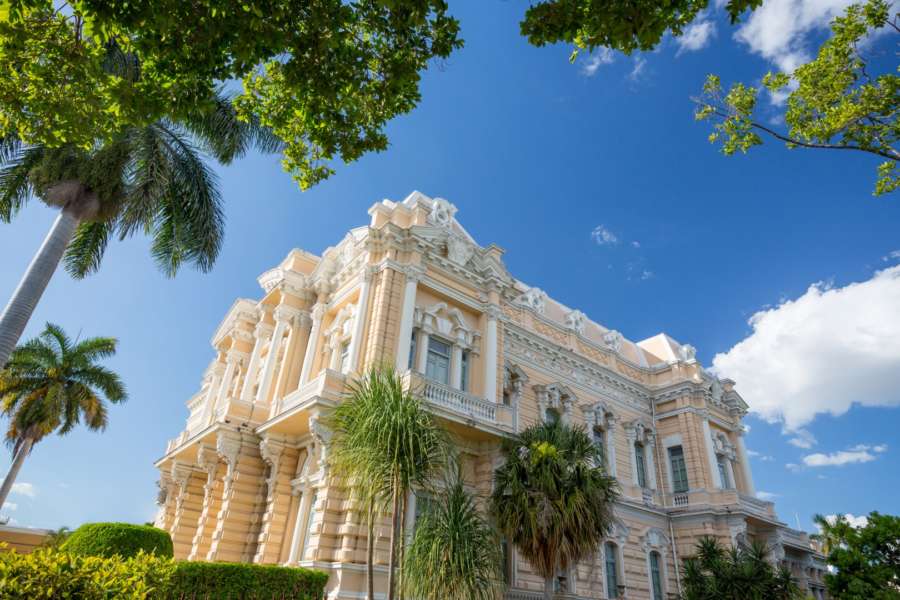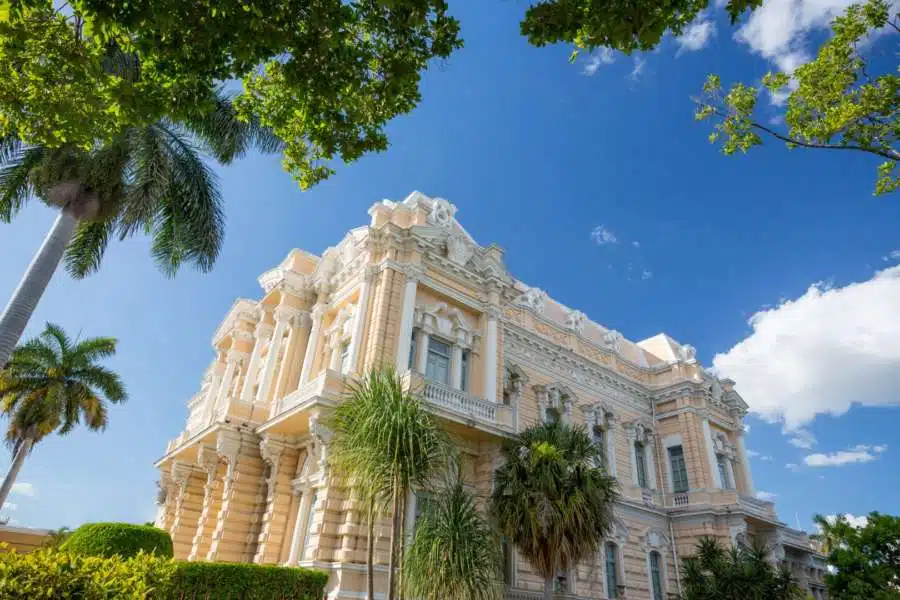 Most of these were originally private mansions, built at the tail end of the 19th century from the substantial proceeds of the Yucatan's 'Green Gold'. Today, although there are notable exceptions, most of these mansions have been converted into company headquarters, banks and upmarket shops, restaurants and luxury hotels (such as Hotel Rosas & Xocolate).
As most people will be staying in or around the historic centre, it makes sense to join the Paseo de Montejo at its southern starting point, close to Plaza Santa Ana, head as far as the Monumento a la Patria on one side of the road and then turn around and head back down the other side.
There are plenty of places to stop en-route for a coffee or cold drink while another popular option is Helados Colon (No 474A) which has a wide range of ice-creams and sorbets, ideal on a hot day.