Mexico / Travel
Luxury Mexico Holidays
Explore the Yucatan Peninsula in luxury
Of our three featured countries, there is no doubt that Mexico's Yucatan Peninsula offers the greatest scope for a truly luxurious holiday.

Fly in style
Before you even set foot in Mexico, you can begin your holiday in style with British Airways direct flights from London to Cancun, the Yucatan Peninsula's main international gateway.
Flights are operated by fully refurbished 777-200 aircraft, offering a choice of World Traveller, World Traveller Plus and Club Class cabins.
With flights operating during the day outbound and overnight inbound, many clients opt to upgrade their return flight for a more comfortable journey home.
Further information on flights to and from Cancun, including alternatives to British Airways, can be found in our Mexico Flights section.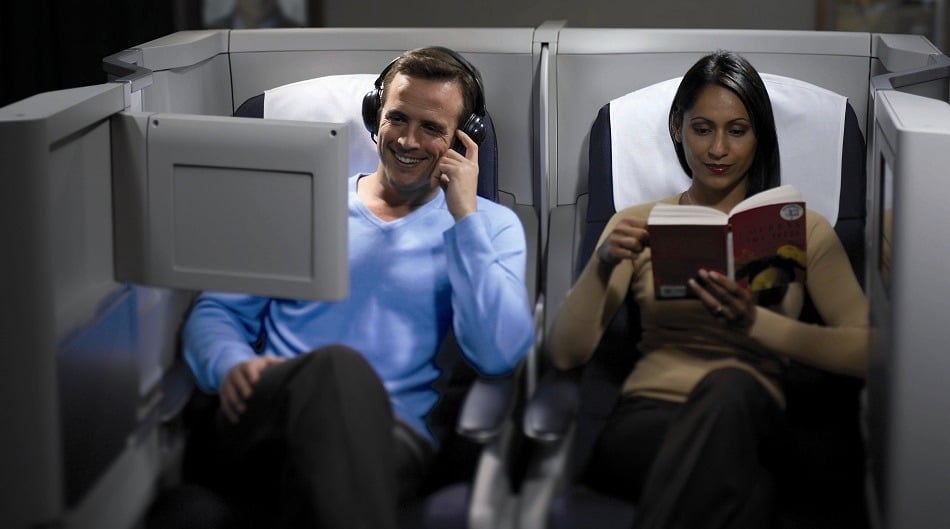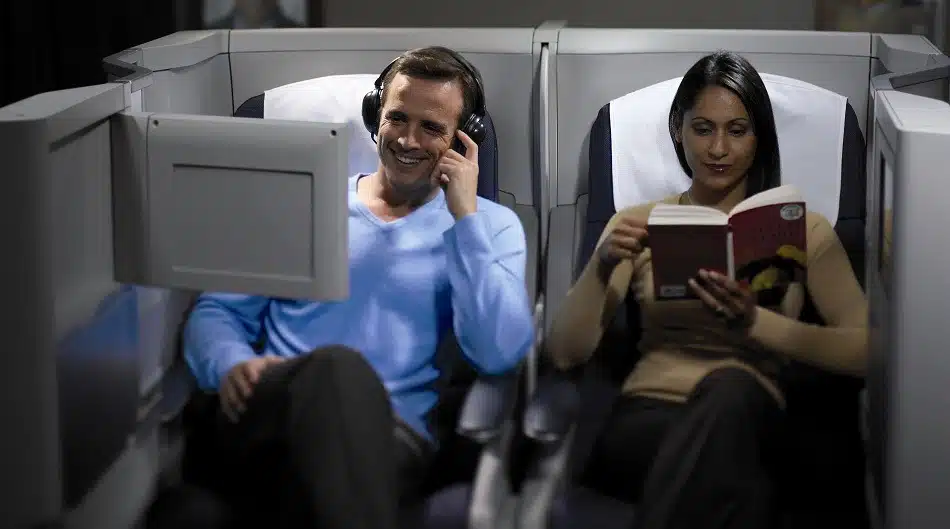 Luxury haciendas
When it comes to luxury holidays in the Yucatan Peninsula, look no further than the region's selection of always atmospheric, and frequently luxurious, hacienda hotels.
Remnants of vast henequen estates dating back to the 19th century, these beautifully restored hacienda hotels are to be found scattered across the region with the pick of the lot being the Hacienda Chichen Itza, Hacienda San Jose, Hacienda Ticum, Hacienda Santa Cruz, Hacienda Santa Rosa and Hacienda Uayamon.
Not all the hacienda hotels that we work with are featured on our website so, if there is a specific property that you would like to stay at, please let us know.
For an idea as to how to incorporate such haciendas into a luxury holiday, we have put together a sample, suggested itinerary, the Haciendas of the Yucatan Peninsula.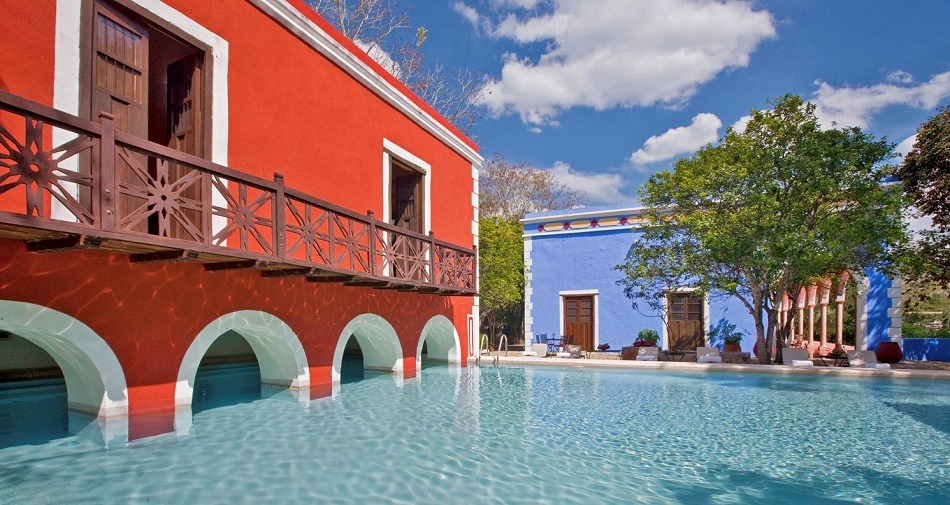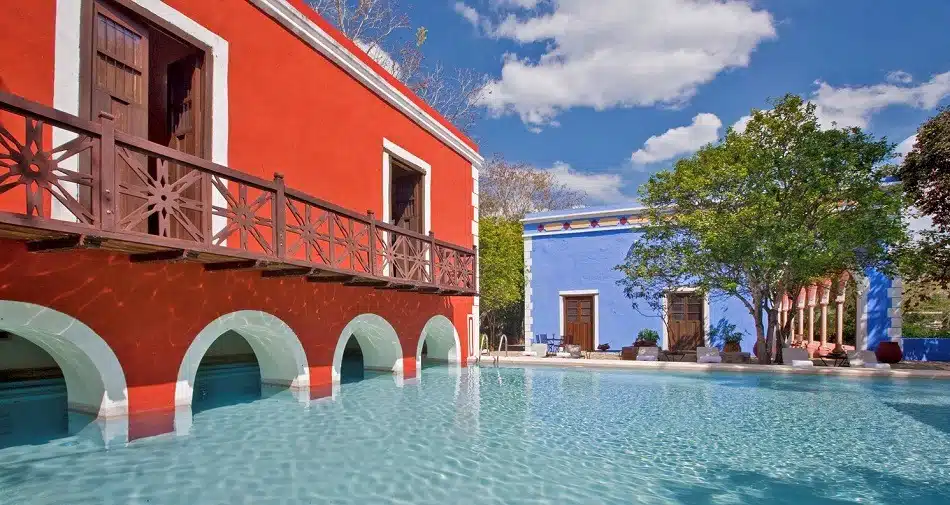 Boutique hotels in Valladolid, Merida & Campeche
With hacienda hotels offering a luxurious base in the countryside, the Yucatan Peninsula's towns and cities are no less impressive in their range of luxurious, boutique style hotels.
Some of our favourite properties include the Posada San Juan in Valladolid, Mansion Merida & Casa Lecanda (pictured below) in Merida and the Puerta Campeche & Casa Don Gustavo in Campeche.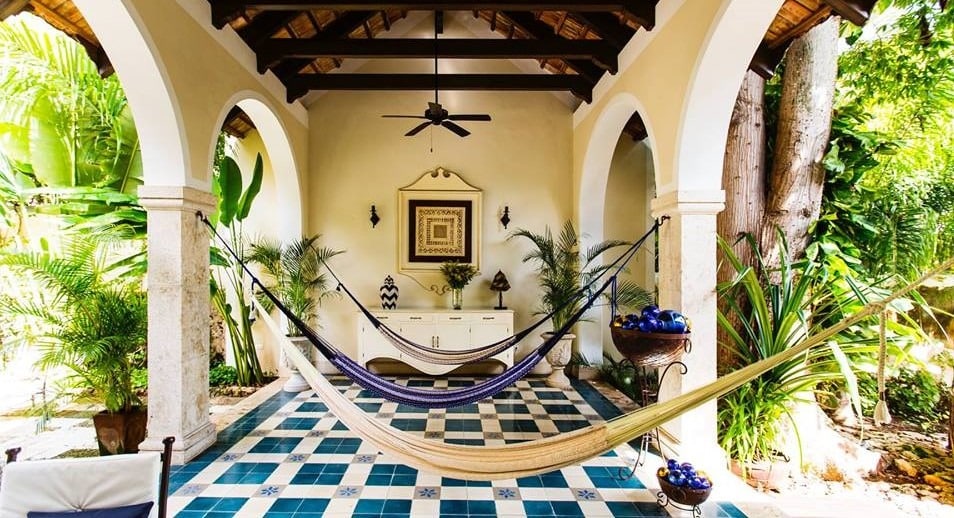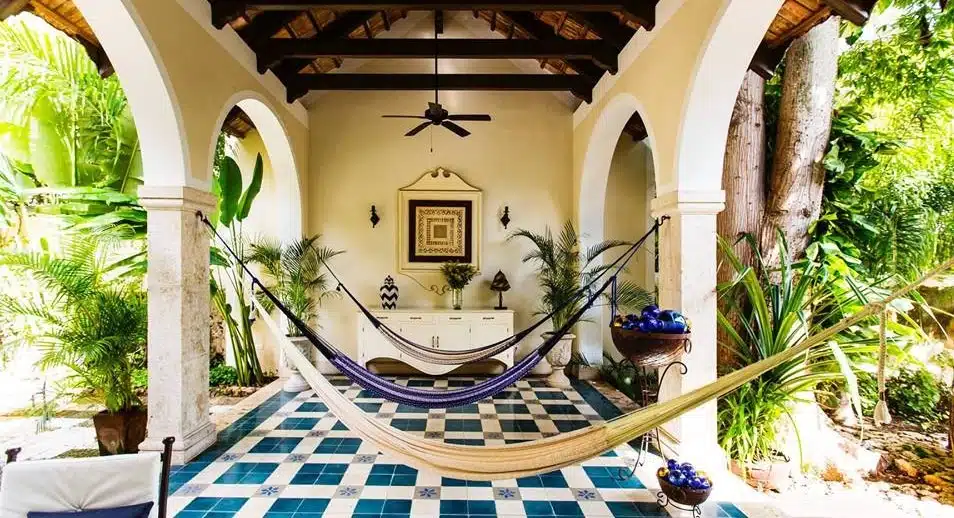 Luxury lodges
While luxury lodges aren't really part of the Yucatan Peninsula experience, one hotel worth considering, (especially if opting for a loop of the region) is the stylish, contemporary Explorean Kohunlich in the south.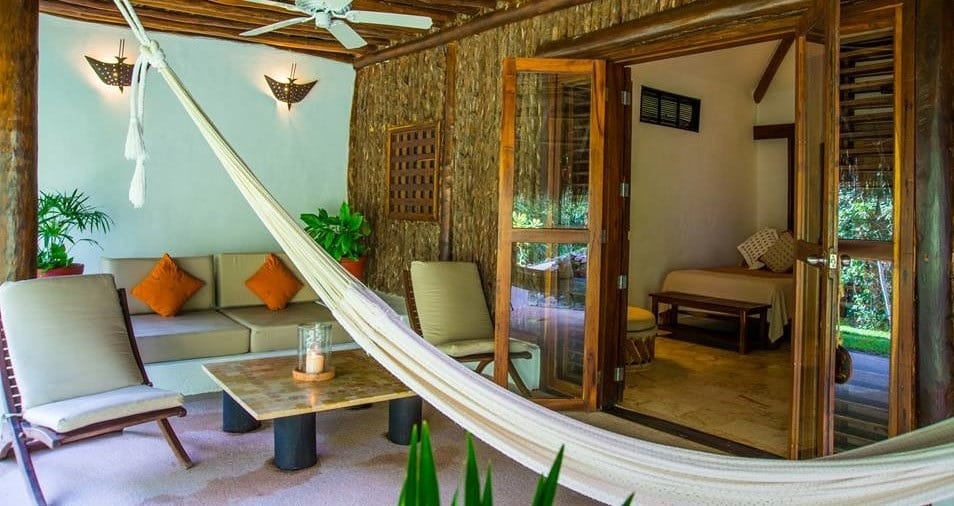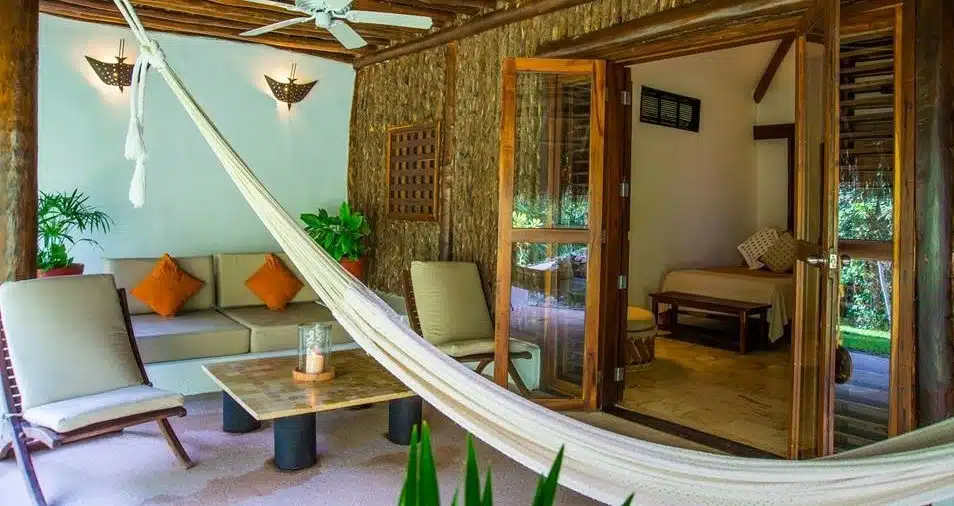 Luxurious beach hotels
Not only does the Yucatan Peninsula have the best beach hotels in Mexico, it also has the vast majority of its luxury beach hotels.
If that wasn't enticing enough, it's not just a case of quantity and quality but also variety. No matter what type of luxury beach hotel you prefer, the chances are you will find it in the Yucatan Peninsula.
With almost no beach hotels (luxurious or otherwise) along its west coast, almost all of the Yucatan's luxury beach hotels can be conveniently found to the south of Cancun, along its east coast.
If it's grown-up luxury that you're after, look no further than either the Belmond Maroma Resort or Esencia (pictured below).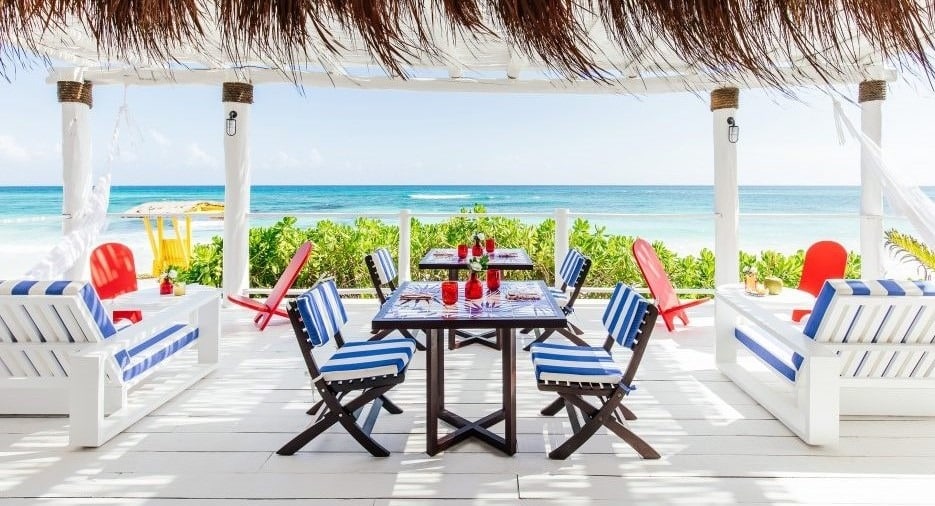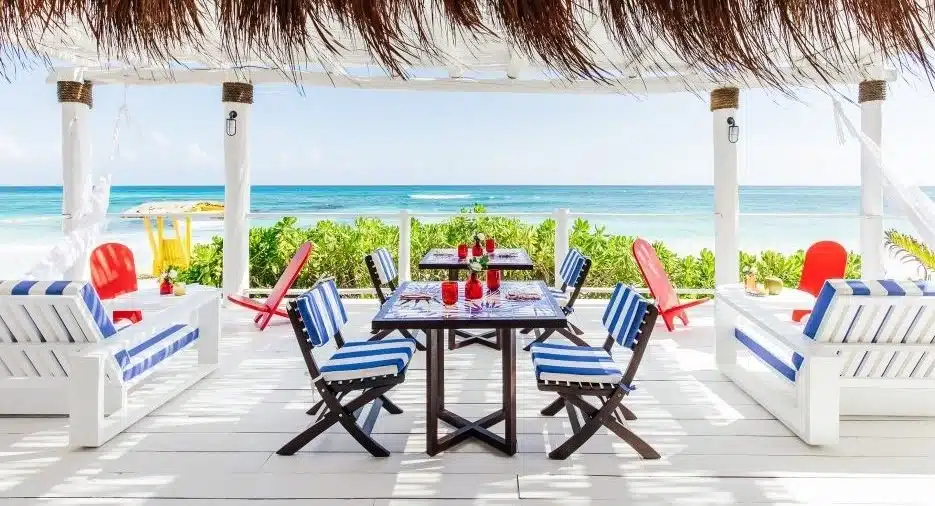 If you're after something smaller, hipper and more paired back, the beach at Tulum is home to a number of barefoot, luxury hotels such as Hip Hotel & Rosa del Viento.
Or perhaps you like the idea of a luxury All Inclusive hotel but are put off by the size of most properties? If that's the case, look no further than Zoetry Villa Rolandi on Isla de Mujeres which has just 35 rooms in total.
Finally, if you want all the trappings of a luxury hotel by the beach, but still want to be able to head out to nearby bars and restaurants, consider either Mahekal Beach Resort (pictured below) in the party town of Playa del Carmen or Villas HM Palapas del Mar in laid back Holbox.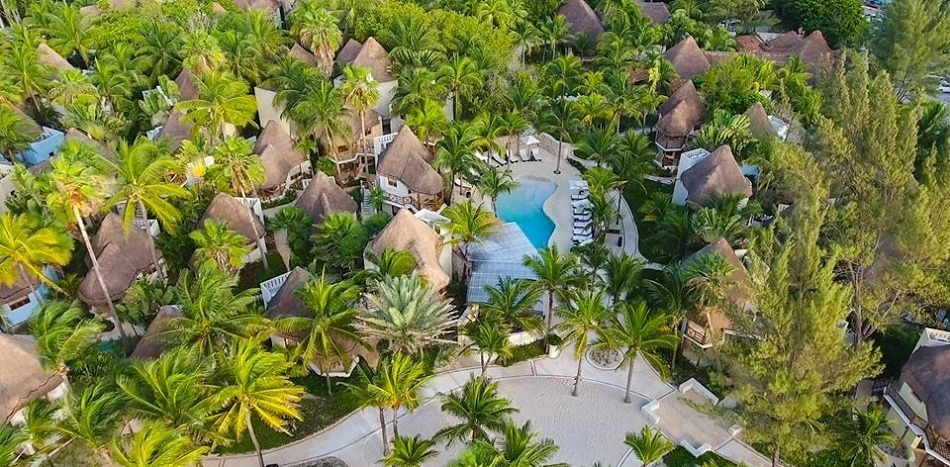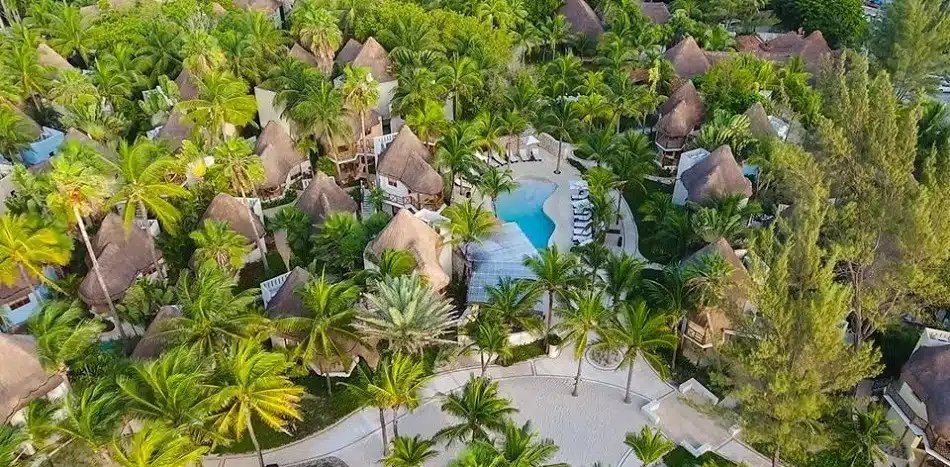 To discuss your plans for a luxury Mexico holiday, please either give us a call on 01580 764796 or drop us an email at travel@beyondtheordinary.co.uk
January

February

March

April

May

June

July

August

September

October

November

December