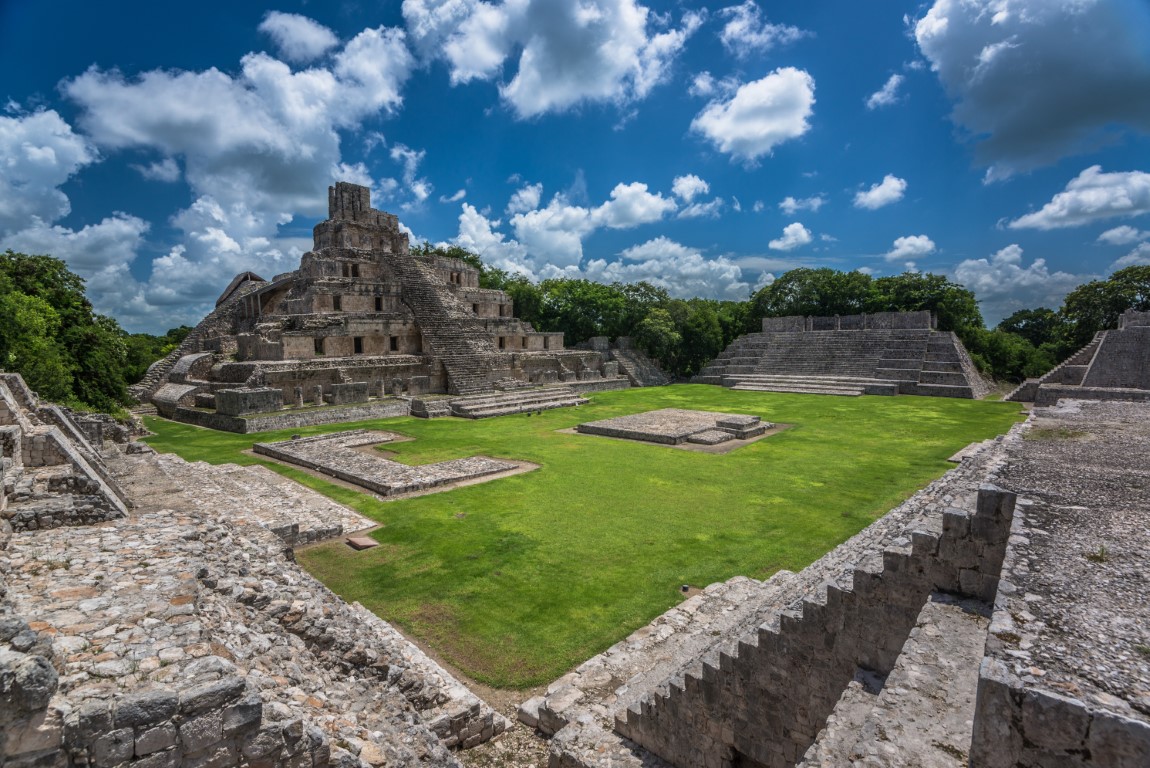 Located around 45 minutes' drive south-east of Campeche city, the Mayan ruins at Edzna are notable for their mixture of architectural styles, a result of its location relative to other, more powerful Mayan cities, namely Calakmul, Uxmal & Palenque.
Although Edzna can trace its origins as far back as 600 BC, it wasn't until the AD period that it began to take shape as a city, reaching its peak between 600 & 900 AD. Thereafter, the city slipped into decline before being totally abandoned by the 15th century.
The word Edzna comes from the 'House of the Itzas' which clearly suggests that the Itza Maya were present here long before they established their great city, Chichen Itza, further north.
It has been suggested that one of the reasons they (the Itza) moved north to Chichen Itza was the lack of water around Edzna, one of the driest areas in the Yucatan Peninsula.
For the visitor, the most striking aspect of the ruins is the Great Plaza, an elevated platform with, at its heart, the Piramide de los Cinco Pesos (pyramid of the five storeys). Ascending the 65 steps to the top of the pyramid, there are wonderful 360 degree views over the entire site.
The other great attraction of Edzna is its lack of visitors. Even during high season there will only ever be a scattering of people at the site while, during the hot season, don't be surprised if you have it largely to yourself.
Unlike many other Mayan sites with the Yucatan Peninsula, there are no accommodation options at Edzna. It's easy enough to base oneself at any of the numerous hotels in Campeche city or, for those looking for something special, at the wonderful Hacienda Uayamon.
To discuss your holiday plans with a Yucatan expert, please either call us on 01580 764796 or email us via travel@beyondtheordinary.co.uk