Mexico / Itineraries
The Yucatan In A Hurry
For those short on time, this brief 5 night itinerary still manages to include many of the highlights of the Yucatan Peninsula combining both ancient Mayan sites and charming, colonial towns as well as a working hacienda.
Day 1 — Cancun

Flights from Europe reach Cancun from the late afternoon onwards so, on arrival, you will be transferred the short distance to the nearby hotel of your choice for an initial overnight stay. Wherever you stay, make sure you ask for a bowl of totopos and salsa – it'll be the first of many.

Suggested Accommodation: Marriott Courtyard Cancun

---

Day 2 — Cancun to Merida

This morning, your driver / guide will collect you from your hotel and head inland along the toll road that links Cancun with Merida.

Named after their homeland city by the Spanish conquistadores, Merida is the capital of Yucatan State and very much the cultural heart of the wider Yucatan Peninsula. Not for nothing has it twice been named as the American Capital of Culture.

Although there is nothing to show for it today, as with elsewhere in the region, modern-day Merida was built atop the existing Mayan city of T'ho. Indeed, almost the only reminder of the city's Mayan past is to be found in the futuristic, Gran Museo del Mundo Maya in the north of the city.

In the centre of the city, radiating out from the Zocalo, or main square, are numerous colonial era plazas, buildings and streets including the grandest of them all, the Paseo de Montejo, lined along almost its entire length by opulent mansions. Also located in the city is the San Ildefonso Cathedral, one of the oldest cathedrals anywhere in Latin America.

Having arrived in the city and checked in at your hotel, your guide will lead you on a walking tour of this charming city before returning to your accommodation in the late afternoon.

Suggested Accommodation: Hotel Casa Del Balam Meals Included:

Breakfast

---

Day 3 — Merida (Day trip to Uxmal & hacienda)

An earlyish start is recommended as your driver / guide collects you from your hotel for the drive south to Uxmal.

Founded in the early 8th Century, the Mayan city of Uxmal quickly grew in size and importance, reaching its peak some 200 years later. And yet, and for reasons that are still not entirely clear, by the start of the 13th century the city lay almost entirely abandoned.

Aside from its dramatic history, Uxmal is perhaps the most architecturally impressive of all the Yucatan Peninsula's Mayan sites. The detail on the carvings around the site are unparalleled while there is probably no more striking building than the Pyramid of the Magician, which, unlike similar pyramids in the region, features a cylindrical design.

Look out too for the Ball Court, Governor's Palace, House of the Tortoises and vast Quadrangle of the Nuns.

Having spent the morning exploring Uxmal, lunch can be taken either at one of the nearby hotels or at your next destination, the Hacienda Sotuta de Peon, a short drive away on the road back to Merida.

While many old haciendas have been converted into hotels, the Hacienda Sotuta de Peon is a working museum that aims to showcase how henequen was grown and processed as well as providing a glimpse into what life would have been like on a hacienda.

You will then return to your hotel in Merida.

Suggested Accommodation: Hotel Casa Del Balam Meals Included:

Breakfast

---

— Hacienda Sotuta De Peon

Day 4 — Merida to Valladolid via Izamal

After checking out of your hotel in Merida, you'll begin the journey back east, beginning with a stop in Izamal.

First impressions of Izamal are that almost every building in the town centre is painted yellow. In fact, there is nothing old or historic about this (although Izamal is now often referred to as the Yellow City), the 'tradition' only dating back to the visit of the Pope in 1993.

Another, initial misconception about Izamal is that it is a purely colonial town. Although most of what you now see dates back to the Spanish colonial era, Izamal was a Mayan settlement for several hundred years before the arrival of the Spanish in the 16th century.

Much of the colonial era construction that took place in Izamal was built on top, as well as from, existing Mayan buildings. Today, Izamal is also known as the City of Hills, those 'hills' being the ancient remains of Mayan pyramids. One pyramid that wasn't built on, and which can be climbed today for great views over town, is Kinich Kak Mo.

At the heart of Izamal, and the town's main attraction, is the Convento San Antonio de Padua that was built on top of the ancient Mayan Acropolis. Izamal might be a small town, but the vast atrium within the Convento is second only to St Peter's in Vatican City in size.

Aside from the old Mayan pyramids, the main attraction in Izamal is the Franciscan convent of San Antonio de Padua that, in keeping with the general practise of the Spanish, was built on top of the original Mayan Acropolis. The atrium to this Convent is only surpassed in size by that of St Peter's in Vatican City.

After a morning tour of Izamal, and depending on how you are for time, lunch can either be taken there or in your next destination and overnight stop, Valladolid.

On arrival in a Valladolid, and having dropped off your bags at the hotel, there will be time for an afternoon stroll around town with your guide.

As with Izamal, Valladolid has plenty of attractive buildings to admire, many of them close to the town's main square, Parque Francisco Canton. Also worth a visit is Casa de los Venadas, a private museum that is home to some 3000 pieces of Mexican folk art.

Suggested Accommodation: Hotel Posada San Juan Meals Included:

Breakfast

---

Day 5 — Valladolid (Day trip to Chichen Itza)

The last full day of your Yucatan mini-tour sees you visit what is undoubtedly the region's most famous historic site, Chichen Itza.

As the Yucatan's most visited Mayan site, we suggest an early start to beat not only the worst of the crowds but also the heat of the day.

Declared a UNESCO World Heritage site, and more extensively excavated than any other Mayan city, one could spend days exploring the myriad ruins of Chichen Itza.

From a historical perspective, Chichen Itza was one of the last Mayan cities to flourish, only reaching its pomp long after the great cities of the south, such as Calakmul, had been abandoned. Quite who founded the city is something that the experts still disagree about although many feel that Chichen Itza was populated by more than one ethnic group.

Today, Chichen Itza is home to numerous, superbly renovated structures, none more photographed than the Temple of Kukulkan (aka El Castillo) as well as the iconic Ball Court, location for the Mayan's somewhat grisly ball games.

After a full morning's tour followed by lunch at a local restaurant, there will be an opportunity to relax and cool-off at a nearby cenote where one can enjoy a swim.

Cenotes are a unique feature of the Yucatan Peninsula. The word cenote is derived from the Mayan word 'dzonot' that means a well. Cenotes are essentially sinkholes, created when the prevalent limestone bedrock collapses and exposes the subterranean groundwater.

Cenotes are found right across the Yucatan Peninsula, both inland and by the coast, and can be either freshwater or saltwater. However, many of the most impressive cenotes are found around Chichen Itza and Valladolid and your guide will know just where to find them.

Suggested Accommodation: Hotel Posada San Juan Meals Included:

Breakfast

---

— Chichen Itza, Temple of Warriors

— Valladolid, cenote Suytun

Day 6 — Valladolid & Home

Depending on your flight schedule, you will return along the toll road back to the east coast where your driver / guide will drop you at Cancun airport in good time for your flight home.

Meals Included:

Breakfast

---
Please Note
This itinerary is no more than a sample idea which can be tailor made to your exact requirements.

Although based on having a Car & Driver, it can just as easily be arranged on a Fly Drive basis.

The 'From price' is for travel in September and is based on two adults sharing the same room throughout. Supplements apply for sole occupancy / transport.

The quoted price does not include international flights which we are happy to arrange as part of an ATOL protected package.


Beach Extensions
For clients wishing to extend (or even start) their holiday with time at one of the Yucatan Peninsula's numerous beach resorts there are numerous options. The vast majority of beach hotels are located along the east coast, within easy reach of Cancun airport. Please call or email for advice.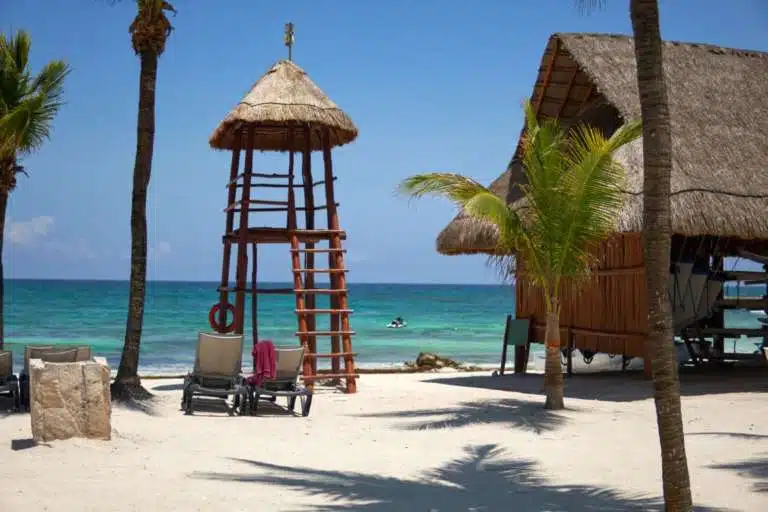 More Itineraries in Mexico
January

0°C

February

0°C

March

0°C

April

0°C

May

0°C

June

0°C

July

0°C

August

0°C

September

0°C

October

0°C

November

0°C

December

0°C
Financial Protection
You're in safe hands
When making your travel arrangements, we understand just how important peace-of-mind is. Beyond The Ordinary hold both ATOL & ABTOT bonds so whether you book your flights through us, or independently, any money you pay us is 100% protected. More detailed information on Financial Protection can be found by clicking here.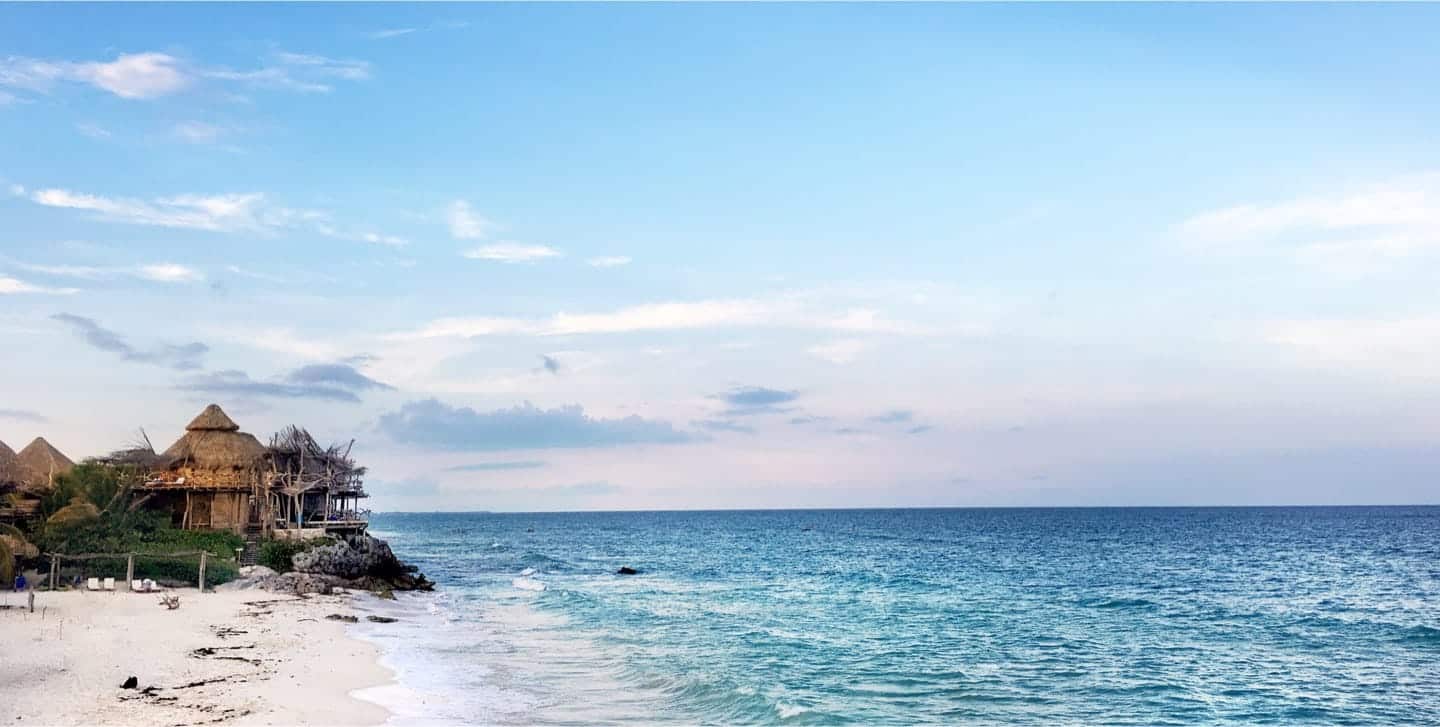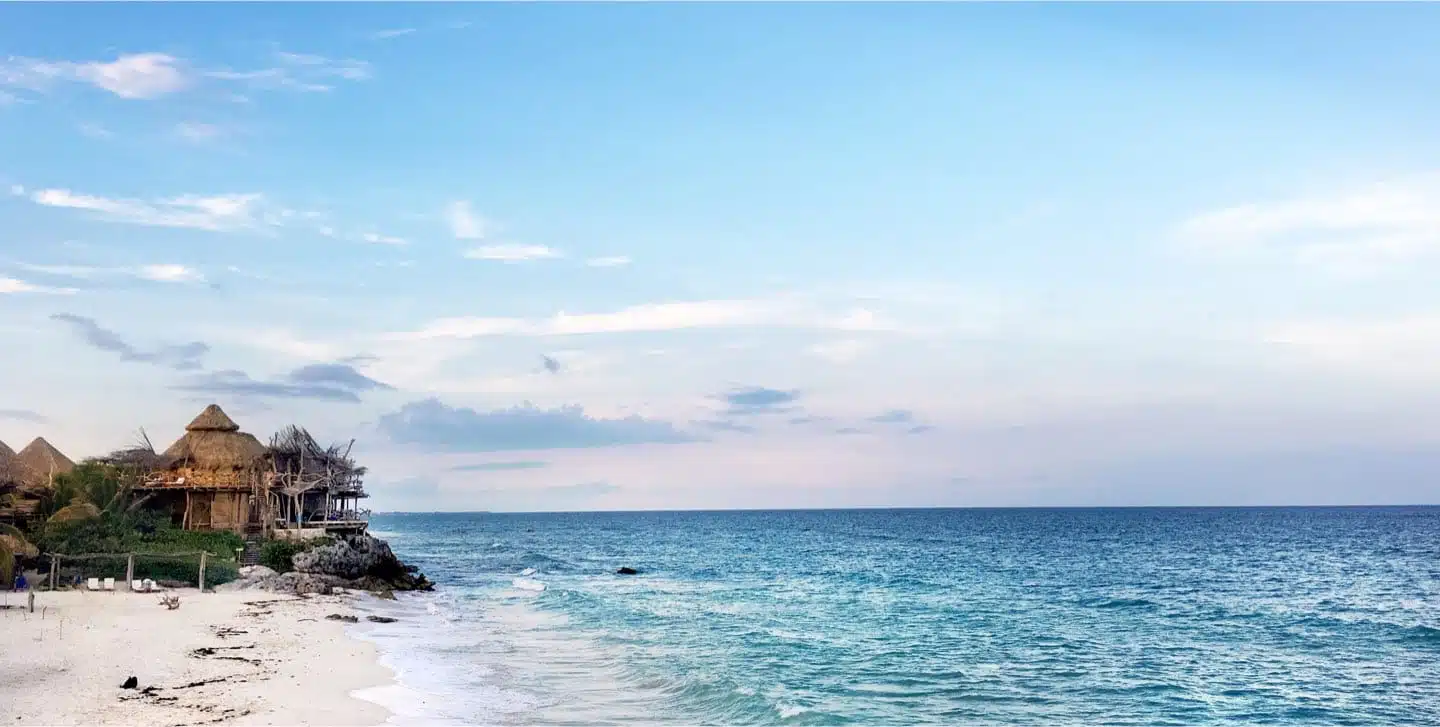 Make your next holiday Beyond The Ordinary
Whichever of our featured countries you wish to visit, we've been there several times. So, if you're after something beyond the ordinary to Cuba, Guatemala or the Yucatan Peninsula of Mexico, we'd love to hear from you.
Plan my Extraordinary