Mexico / Itineraries
Northern Yucatan Highlights
Starting and finishing in Cancun, this suggested 10-night itinerary takes in pretty much all of the key highlights of the northern Yucatan Peninsula, combining Mayan & Colonial sites as well as a taste of the region's nature-based attractions. At the end of the itinerary there is the option of extending your holiday at the beach.
Day 1 — Cancun

Arriving in the late afternoon or early evening, you will collect your car at Cancun airport before driving the short distance to the Marriott Courtyard Cancun for an overnight stay.

Suggested Accommodation: Marriott Courtyard Cancun

---

Day 2 — Cancun to Valladolid

Departing the hotel after an earlyish breakfast, it's just a short drive from the hotel to start of the Cuota (toll road) that runs all the way from Cancun to Merida.

After approximately 2 hours on the Cuota, you'll reach the exit for Valladolid, your base for the next three nights.

First settled in 1545, and named after the one-time capital of Spain, the charming little town of Valladolid is a destination in its own right as well as a popular base for exploring a wide variety of nearby attractions.

Having checked into your hotel in town, our suggestion is that you spend the rest of the day exploring Valladolid. Although the third largest town in Yucatan State, Valladolid isn't big and pretty much all of its key attractions can be explored on foot.

Starting point for most walking tours of the town is its attractive main square, Parque Francisco Canton, a hive of activity even days a week. Surrounding the square on all four sides are a selection of colonial-era buildings including the Cathedral of San Servacio.

Away from the town centre is the town's main tourist attraction, the impressive Convent of San Bernardino de Siena that dates back to the very foundation of the town.

Suggested Accommodation: Hotel Posada San Juan Meals Included:

Breakfast

---

Day 3 — Valladolid (Day trip to Chichen Itza)

Just 30 minutes' drive from Valladolid is probably the Yucatan Peninsula's number one cultural draw, the UNESCO World Heritage site of Chichen Itza.

Although it's over 2 hours' drive from the coast, Chichen Itza attracts its fair share of coach tours so, to avoid both these and the heat of the afternoon, we suggest that you plan to get there in the early morning.

Although there are many, far older Mayan sites in the Yucatan Peninsula and beyond, none have been excavated to the same extent as Chichen Itza. One could 2 or 3 days visiting the scattered ruins although most visitors make do with 3 or 4 hours.

Most of the key buildings, such as the famous Temple of Kukulkan and the Ball Court, are located close to each other and this is where you'll find the biggest crowds. Head no more than 500 metres in most directions and numbers thin out considerably.

If you would like to have a guide with you to explain what you're looking at then these can easily be arranged at the ticket office on arrival. If you prefer to explore on your own, it's easy enough.

There are numerous places to arrange lunch locally, including the atmospheric Hacienda Chichen Itza. After lunch, why not seek out a nearby cenote for a refreshing swim?

Suggested Accommodation: Hotel Posada San Juan Meals Included:

Breakfast

---

— Chichen Itza, ball court

Day 4 — Valladolid (Day trip to Rio Lagartos)

After a day spent exploring Mayan ruins, we suggest something different today, a visit to the laid back fishing village of Rio Lagartos on the Yucatan's north coast.

Approximately an hour's drive from Valladolid, Rio Lagartos is a nice enough destination in its own right, especially if you fancy fresh seafood for lunch, but is primarily a jumping off point for boat trips to the nearby Ria Lagartos Nature Park, home to a wide variety of birdlife including Mexico's largest flamingo colony.

In addition to flamingos, there are also extensive populations of other bird species including Snowy Egrets, Mexican Sheartails, Hummingbirds and Herons. Before you dip your toes in the water, you should note that there are also plenty of crocodiles lurking beneath the water.

Most boat trips take a couple of hours and can be arranged locally, on arrival. As with the day before, we suggest arriving in the morning.

After lunch back in Rio Lagartos, and before heading back, many visitors opt to visit the spectacular nearby salt lakes at nearby Las Colaradas.

When you do eventually head back to Valladolid there is still the option of another detour, this time to the beautiful and much less visited (than Chichen Itza) Mayan ruins at Ek Balam.

Suggested Accommodation: Hotel Posada San Juan Meals Included:

Breakfast

---

Day 5 — Valladolid to Izamal

After 3 nights in Valladolid, you'll continue your tour around the northern Yucatan with the short drive to another of the region's delightful, little towns, Izamal, aka 'The Yellow City'.

Although often described as a 'colonial town' there was a Mayan settlement here for hundreds of years before the arrival of the Spanish in the 16th century. As was their way, the Spanish destroyed almost all the existing Mayan buildings and used the very same stone to build their own town.

By far the biggest and most important of these colonial-era buildings, and located right in the centre of Izamal, is the Convento San Antonio de Padua, a Franciscan monastery whose vast cloister is only exceeded in size by that of St Peter's in Vatican City.

For a great view of the town, one can visit one of the few Mayan buildings that survived the Spanish building onslaught, namely the pyramid of Kinich Kak Mo.

Incidentally, if you're wondering why almost every building in the centre of town is painted yellow, the 'tradition' only goes as far back as 1993 and the Pope's visit to Izamal.

As with Valladolid, Izamal isn't a big town and can easily be explored on foot. Alternatively, there are a number of horse-drawn carriages that will take visitors on a circuit around town.

Suggested Accommodation: Hotel Hacienda Santo Domingo Meals Included:

Breakfast

---

Day 6 — Izamal to Campeche via Uxmal

Heading out of Izamal after an breakfast, you will follow the ring road to the south of Merida before branching off and heading due south towards Campeche State.

Although it is possible to continue to Campeche in time for lunch, we suggest breaking your journey in the Puuc Hills, something of a rarity in the mainly pan-flat Yucatan Peninsula, to visit the Mayan ruins at Uxmal.

Although not as extensive as Chichen Itza, the ruins at Uxmal (which is pronounced with a soft x, ie Oosh mahl), are equally impressive and are especially noted for the sophistication of its architecture and the detail of its stone carvings.

Undoubtedly, the most famous building at Uxmal is the Pyramid of the Magician, the only Mayan pyramid which is cylindrical in design rather than the traditional four-sided.

Exploring Uxmal normally takes from 2 to 3 hours and there are hotels nearby for lunch. Although it is very unlikely that you will have time, the Puuc Hills are home to a number of other, smaller Mayan sites such as Kabah, Sayil & Labna.

From Uxmal, it is then a further 90 minutes or so to your next stop, the coastal city of Campeche.

Suggested Accommodation: Hotel Castelmar Meals Included:

Breakfast

---

Day 7 — Campeche

Located on the Gulf Coast of Mexico, a very different coastline to the Yucatan's Peninsula's fabled east coast, Campeche was granted UNESCO World Heritage status in 1999.

As with Izamal, there was a Mayan settlement here long before the Spanish arrived, thought to have been named Can Pech, hence the name Campeche.

Having been founded in the middle of the 16th century, Campeche's strategic location meant that it was subject to repeated raids and attacks by pirates, generally British. As a result of these attacks, the city authorities built some of the largest fortified walls to be found anywhere in Latin America although, sadly, only a small section remains intact today.

While Campeche might lack any must-visit sites or museums, it's historic centre is one of the most attractive in Mexico, with street after street lined by pastel coloured, colonial buildings.

Not only is the city a joy to simply stroll around but, due to its relative isolation, it attracts far fewer visitors than one might expect so you won't have to share it with that many fellow tourists.

If you wish to extend your time in Campeche, and can't get enough of visiting Mayan ruins, those at nearby Edzna also draw very few visitors.

Suggested Accommodation: Hotel Castelmar Meals Included:

Breakfast

---

Day 8 — Campeche to Merida via Sotuta de Peon

Having reached the southern-most part of your itinerary, it is now time to turn around and head back the way you came towards the city of Merida.

Rather than driving straight through to Merida, a journey of around 3 hours, we suggest a stop en-route at Hacienda Sotuta de Peon.

The Yucatan Peninsula is now well known for the many haciendas that have been saved from dereliction and converted into luxury accommodation.

While the Hacienda Sotuta de Peon does offer accommodation, it is also a working hacienda-cum-museum that offers a glimpse into the trade that led the Yucatan Peninsula to boom and then bust. You'll be able to see how henequen is grown and then processed as well as understanding what life would have been like on a 19th century hacienda.

There is a small restaurant at the hacienda where you can have lunch after the tour. From there, it is a relatively short drive to your accommodation in the small village of Santa Cruz, just to the south of Merida.

For those who prefer, we can arrange accommodation in Merida city centre although, at least once on your holiday, we strongly recommend staying in a converted hacienda.

Suggested Accommodation: Hacienda Santa Cruz Meals Included:

Breakfast

---

— Hacienda Sotuta De Peon

Day 9 — Merida

The largest city in the Yucatan Peninsula, Merida is also very much its cultural heart.

Combining Mayan, Colonial & modern influences, Merida today is a wonderful, relaxing destination in its own right as well as a great base from which to explore the surrounding region.

Founded in 1542 by Francisco de Montejo, Merida is similar to most colonial-era cities with its historic centre focussed on a large square, known as the Zocalo, around which are a number of the city's most important buildings including San Ildefonso Cathedral, one of the oldest cathedrals in the whole of Latin America.

Most of the city's sights can be found in its original, colonial centre that can easily be explored on foot. One of the most popular walking routes is to simply walk up, and then back down, Paseo de Montejo, lined on either side by many of the city's grandest mansions.

There a number of museums and galleries worth visiting in your stay although the strikingly modern Gran Museo del Mundo Maya is located in the northern outskirts of the city.

If you follow our recommendation, and stay at the Hacienda Santa Cruz just south the city, we would suggest getting a taxi into town as general parking isn't easy.

Suggested Accommodation: Hacienda Santa Cruz Meals Included:

Breakfast

---

Day 10 — Merida (Day trip to the Convent Route)

One of the joys of having your own car on holiday is the freedom to simply head out and amble around at your leisure.

To the south of Merida is what is known as the Convent Route (aka Ruta de los Conventos), a broadly defined series of churches, chapels and convents that were established by the Spanish to convert the local Mayan population to the Catholic faith.  As with towns, these were almost always built at sites that were already sacred in the local faith.

There is no fixed itinerary or route that one has to follow, nor any shortage of opinion as to the key destinations to visit. Generally speaking though, Teabo, Tekit, Tecoh, Acanceh and Chumayel will be on most experts list of places to visit while the hotel Na Luum in Tecoh is considered one of the best, and most convenient, options for lunch.

In addition to the Convent Route, if you enjoyed your visit to Rio Lagartos on Day 4, you might consider visiting Celestun on the coast.

Like Rio Lagartos, the 146,000 acre Celestun Biosphere Reserve is home to a wide variety of birdlife including more flamingos. Unlike the more open waters of Rio Lagartos, Celestun is similar to the Florida Everglades, a mixture of mangrove, coastal scrub and river estuary.

Also like Rio Lagartos, there are a number of simple restaurants on the beach where you can get a tasty, seafood lunch.

Suggested Accommodation: Hacienda Santa Cruz Meals Included:

Breakfast

---

Day 11 — Merida to Cancun & Home

From Santa Cruz back to Cancun is a drive of approximately 4 hours so your schedule today will depend on whether (and where) you are heading to the beach or, if flying back home, what time your flight departs.

Meals Included:

Breakfast

---
Please Note
This itinerary is no more than a sample idea which can be tailor made to your exact requirements.

Although based on Fly Drive, it can just as easily be arranged with a Car & Driver.

The 'From price' is for travel in September and is based on two adults sharing the same room throughout. Supplements apply for sole occupancy / transport.


Beach Extensions
For clients wishing to extend (or even start) their holiday with time at one of the Yucatan Peninsula's numerous beach resorts there are numerous options. The vast majority of beach hotels are located along the east coast, within easy reach of Cancun airport. Please call or email for advice.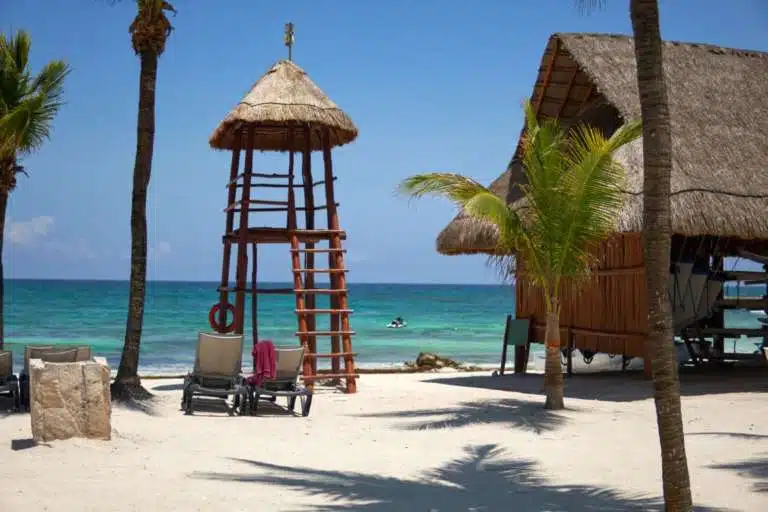 More Itineraries in Mexico
January

0°C

February

0°C

March

0°C

April

0°C

May

0°C

June

0°C

July

0°C

August

0°C

September

0°C

October

0°C

November

0°C

December

0°C
Financial Protection
You're in safe hands
When making your travel arrangements, we understand just how important peace-of-mind is. Beyond The Ordinary hold both ATOL & ABTOT bonds so whether you book your flights through us, or independently, any money you pay us is 100% protected. More detailed information on Financial Protection can be found by clicking here.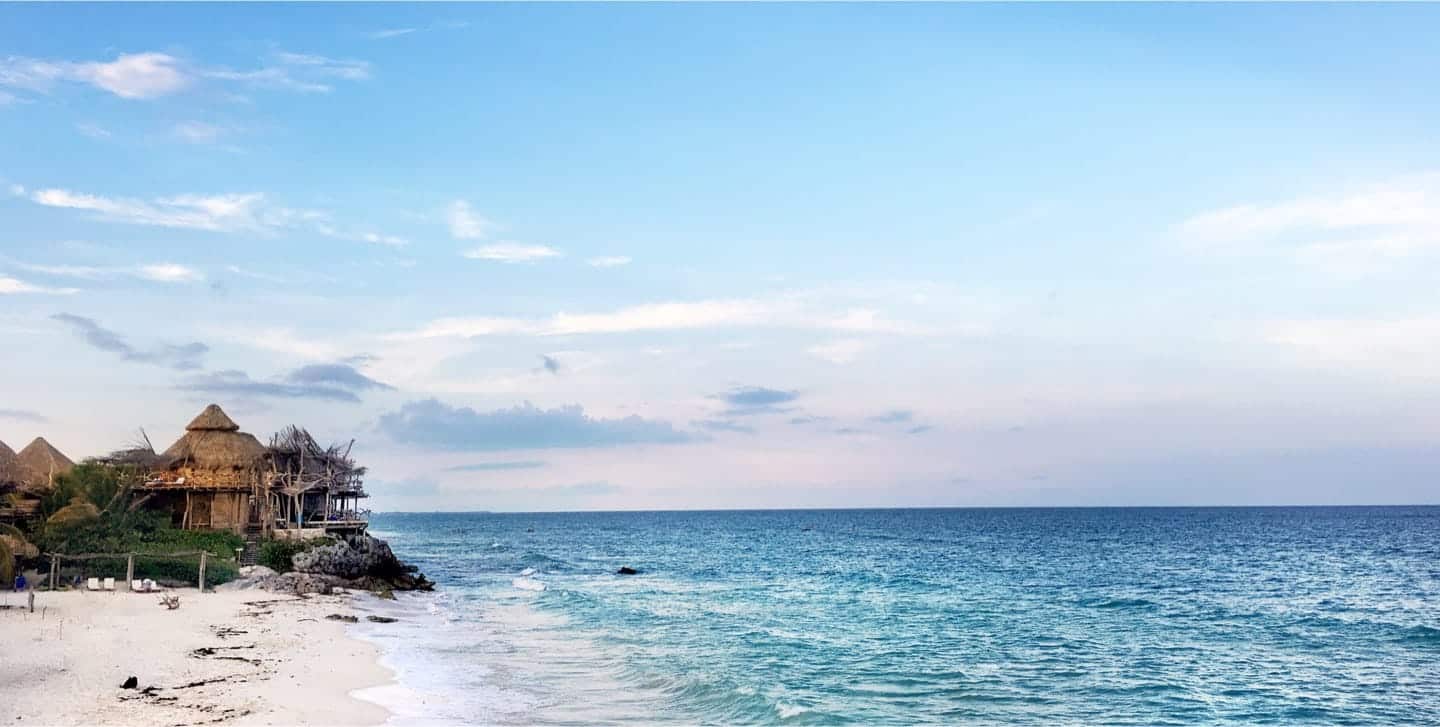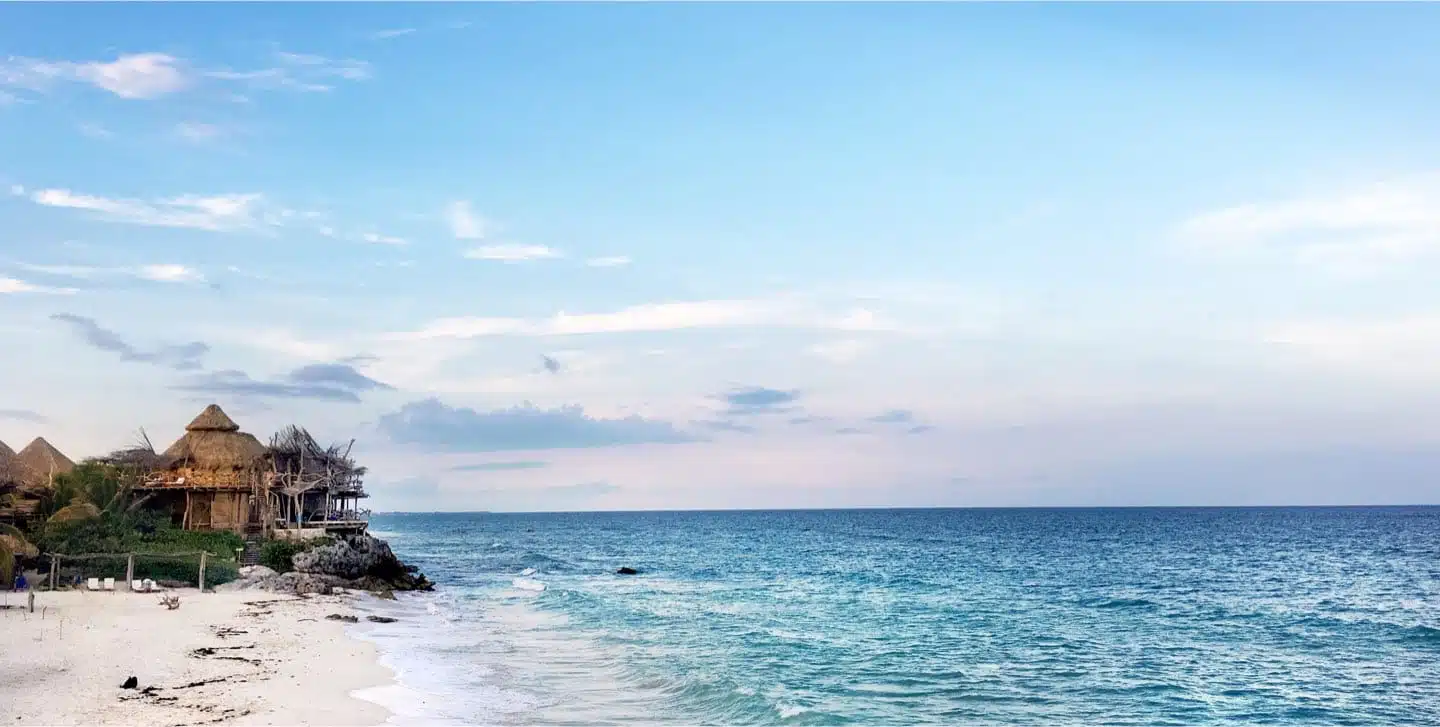 Make your next holiday Beyond The Ordinary
Whichever of our featured countries you wish to visit, we've been there several times. So, if you're after something beyond the ordinary to Cuba, Guatemala or the Yucatan Peninsula of Mexico, we'd love to hear from you.
Plan my Extraordinary