On the quiet shores of the Yucatan Peninsula's north coast, Rio Lagartos is a small fishing village and jumping off point for Reserva de la Biosfera Ria Lagartos, a UNESCO Biosphere since 2004.
Eagle-eyed readers will have noticed the difference in spelling (not a typo) between the name of the village (Rio Lagartos) and the name of the lagoon (Ria Lagartos).
Rio Lagartos means 'Alligator River' but, in fact, the Spanish who gave it its name were wrong on both fronts – there is no river (it's a lagoon) and the alligators are actually crocodiles; and while there are certainly plenty of crocodiles be found within the reserve, its principal draw is the vast colony of flamingos that make this their home.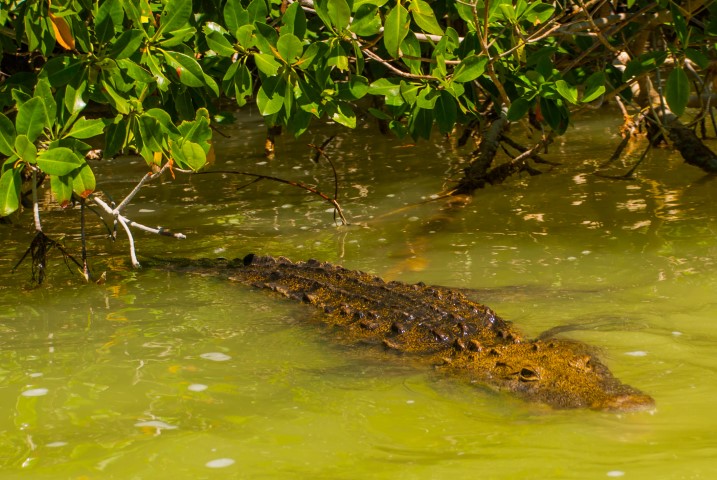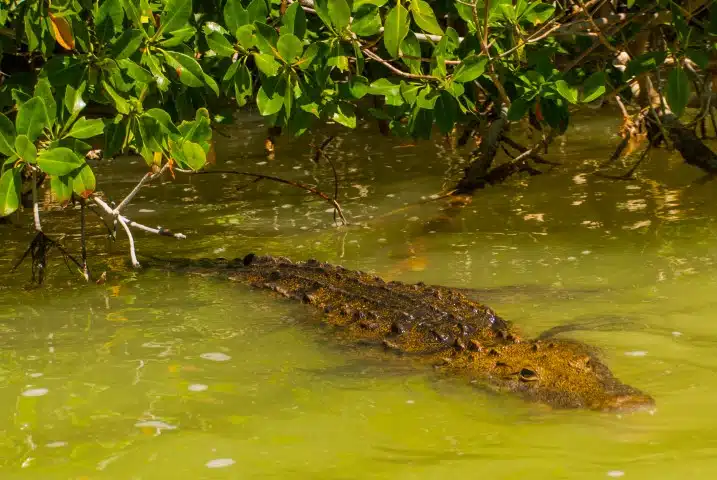 Nowhere else in Mexico is there such a high concentration of flamingos although the Celestun Biosphere, just west of Merida, is the site of another important colony and well worth visiting.
Although flamingos are present at both throughout the year, numbers increase dramatically during breeding season, which broadly runs from March to late June.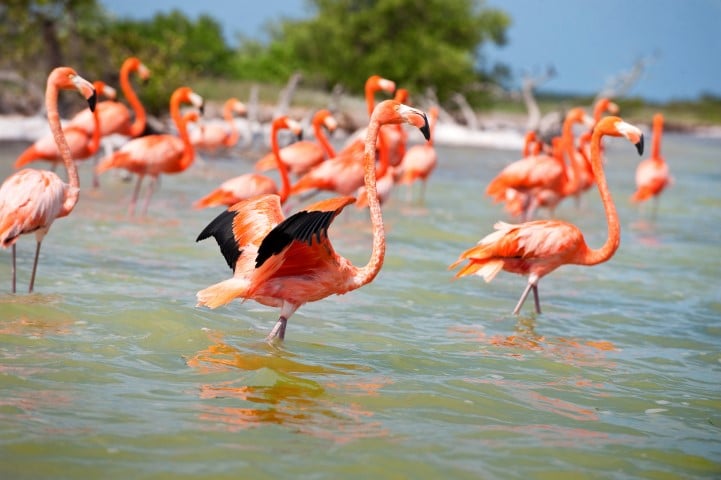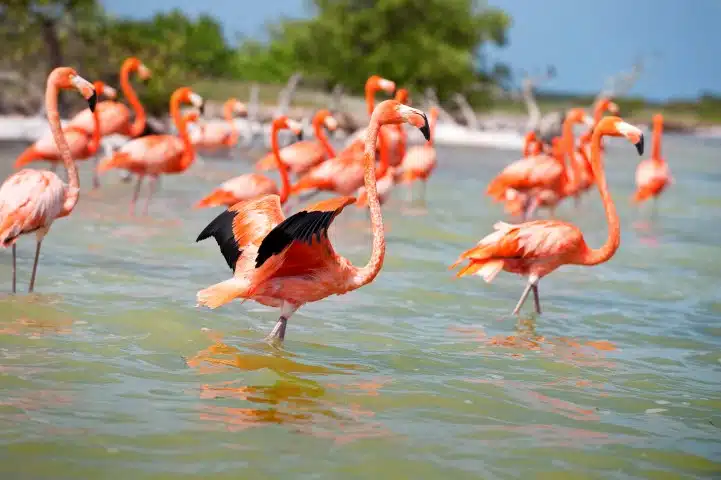 In addition to a whole lot of flamingos, the mangroves around Rio Lagartos are home to a wide variety of bird species including tiger herons, cormorants, black hawks, white ibis and both snowy and red egrets. For self-evident reasons, you don't even need to leave the fishing village of Rio Lagartos to enjoy this birdlife.
Although there is basic accommodation in the village, we feel that it makes more sense to base oneself in Valladolid and visit Rio Lagartos on a day trip. The 100km drive takes around 1 ½ hours and you will know you're getting close when you see the 'Ruta Flamingo' sign looming over the road!
Although there are a couple of travel agencies in the village, there are plenty of boatmen waiting to take visitors into the reserve. Depending on what time you arrive, and your personal preferences, it is often possible to join up with other visitors to share the cost of a boat.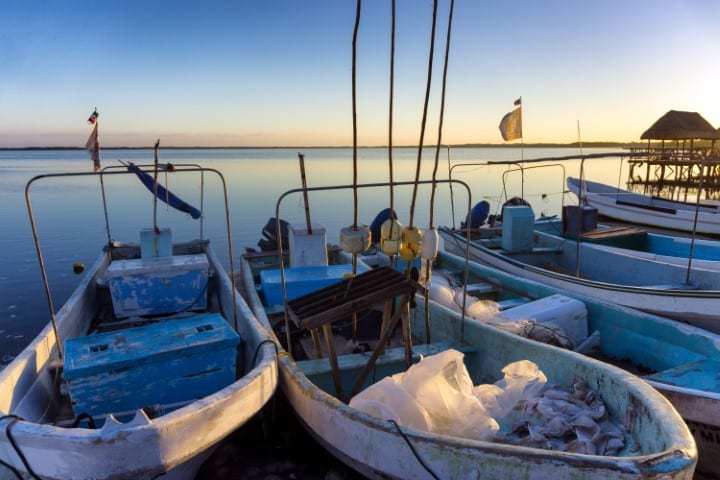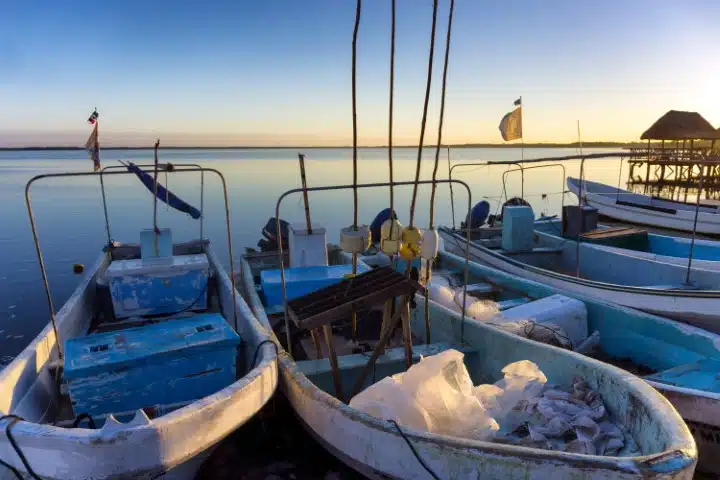 Please note that there are currently no ATMs in Rio Lagartos so be sure to bring enough cash with you. Mexican pesos are best although you will be able to change US$, just not necessarily at a great exchange rate.
On the way back, most boat trips will stop at the Bano Maya where you can jump out and enjoy a 'traditional' Mayan mud bath, said to be good for the skin and all that. Just remember to come suitably attired and bring a towel.
In our opinion, it generally makes sense to get there in the morning, then, depending on times and onward plans, have lunch at one of the simple restaurants in town (plenty of fresh seafood), before returning to Valladolid, potentially via the impressive Mayan ruins at Ek Balam.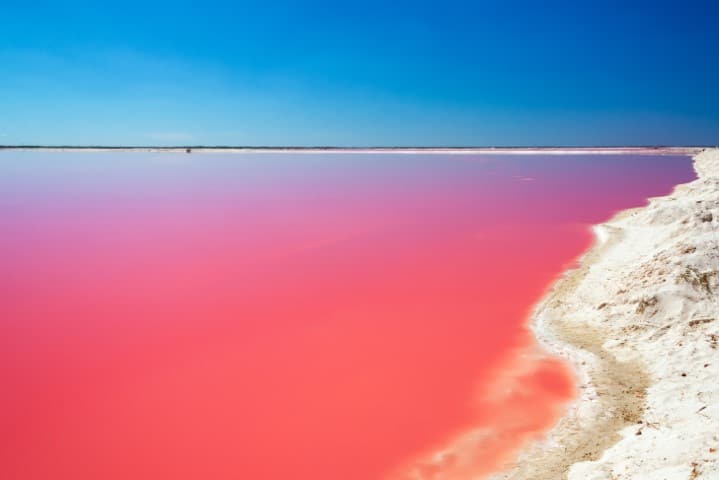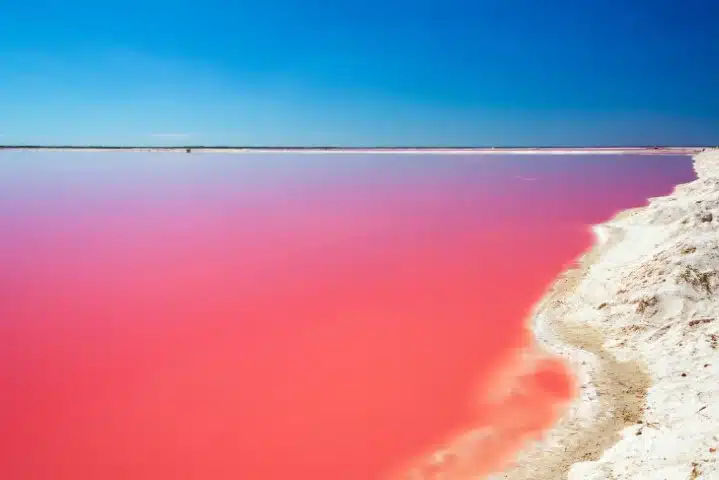 Another popular detour is to visit Las Colaradas 'Pink Lakes' just 15kms or so east of the village along the coast road.
These lakes are actually salt flats and part of the (commercial) business of extracting salt from the seawater. The depth of colour varies depending on the levels of evaporation but it's always a pretty impressive sight.
To discuss your plans for a holiday to the Yucatan Peninsula, we recommend having a look through our sample itineraries (there are thousands of variations and alternatives) and then getting in touch by calling on 01580 764796 or emailing us on travel@beyondtheordinary.co.uk
Although the Yucatan is a genuine, year-round destination in terms of the weather, if you're flexible with your travel dates then it also makes sense to make a note of the best time to visit.