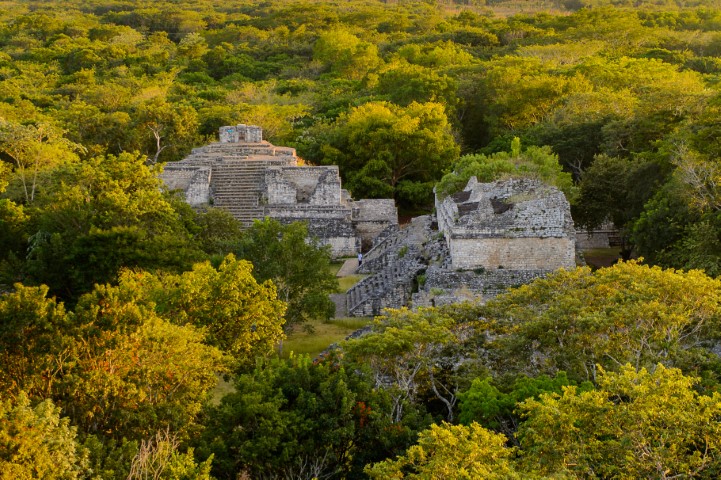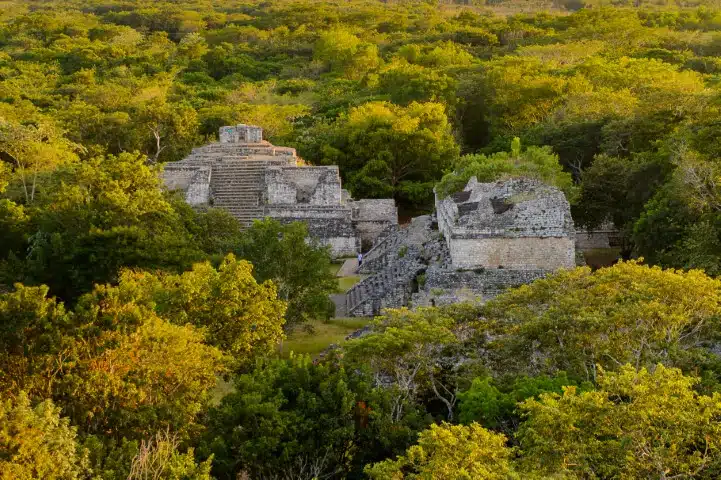 Despite its relative proximity to Cancun, being close to Chichen Itza, means that Ek Balam receives very few visitors even though it is one of the Yucatan Peninsula's most impressive Mayan sites.
Ek Balam can trace its history from around 100 BC to 1500 AD with its heyday from around 700 to 900 AD. By the time of its demise, the city's population is said to have shrunk to around 10% of its height although, as with other Mayan cities, there is no clear explanation as to why this was.
Unlike nearby Chichen Itza, 'only' the centre of Ek Balam has so far been excavated but there is still plenty to see and admire.
The main pyramid is one of the largest in the Yucatan Peninsula at over 500 feet long, 200 feet wide and 95 feet high. Unlike Chichen Itza, you can still climb to the top of the pyramid (if you can manage the steep steps up and down that is) and enjoy superb views of the surrounding countryside. Being almost entirely flat, on a very clear day it may even be possible to view the main pyramid at Coba.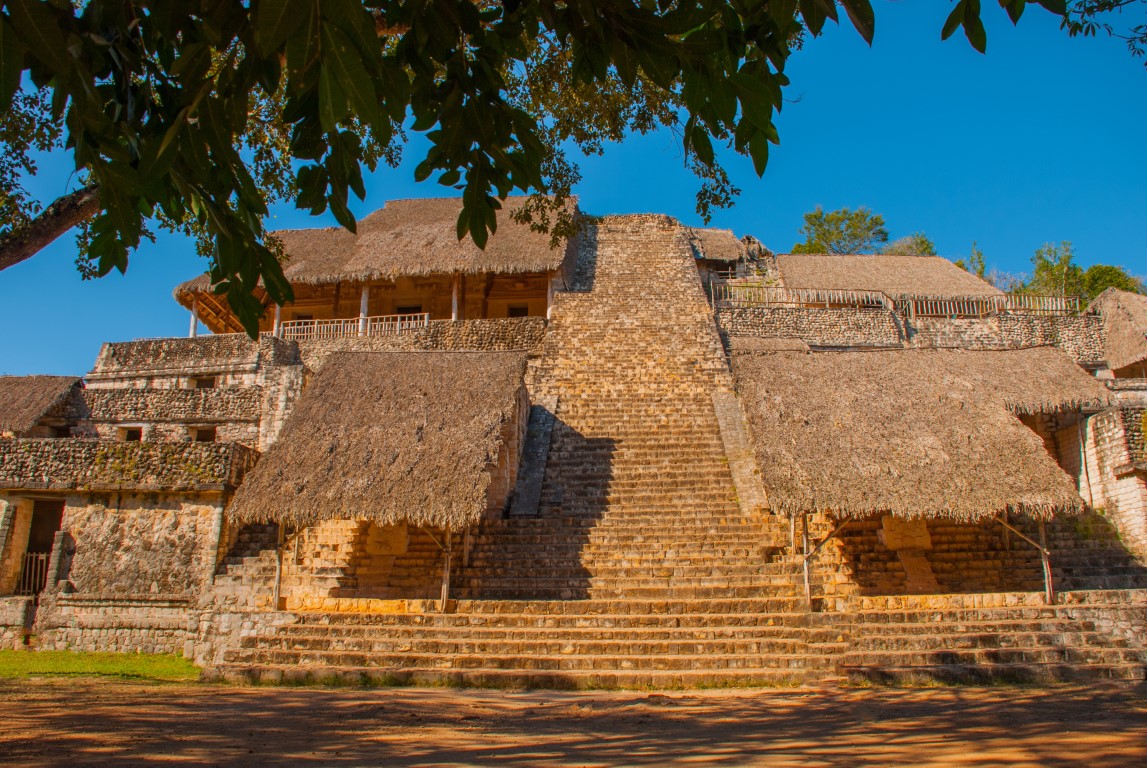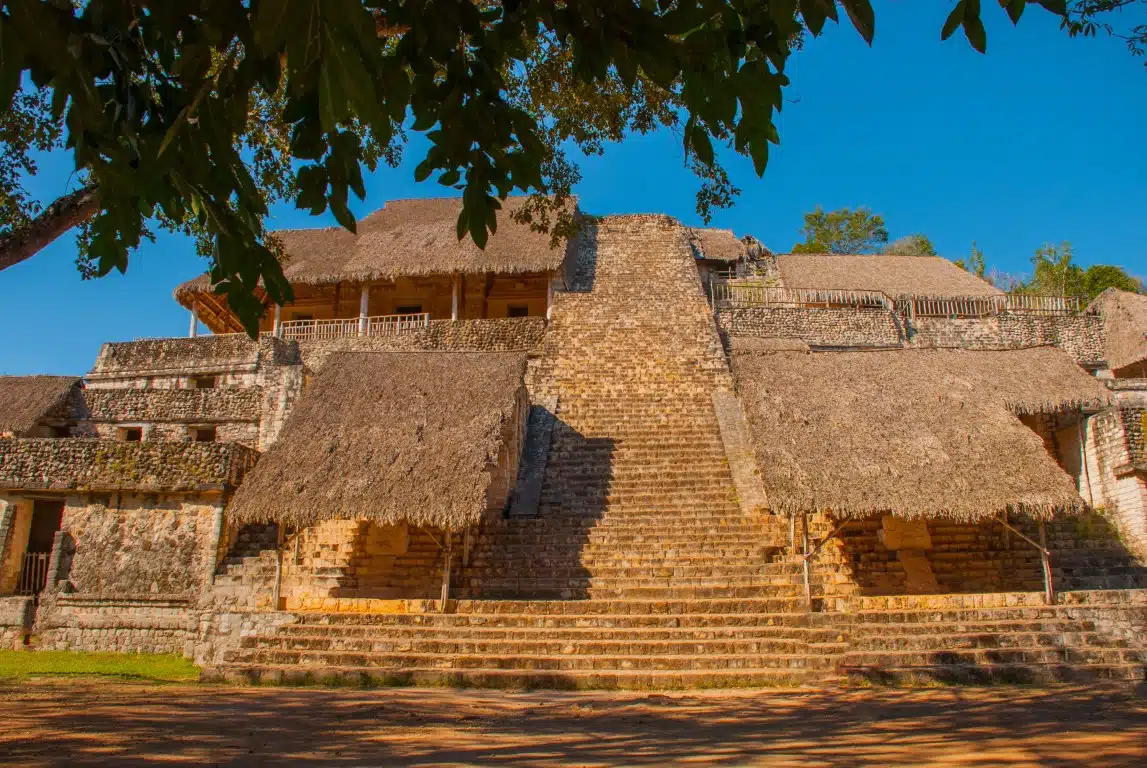 The city is also famous for its defensive walls with the outer ones being purely defensive in nature while the inner ones were also richly decorated.
Look out also for the beautiful arch that would have acted as the intersection for a series of 'sacbes' (ancient roads) that, as with Roman roads, connected many of the Yucatan's great Mayan cities.
However, perhaps the main reason to visit Ek Balam is to view the intricate and remarkably well-preserved sculptures and decorations that are unequalled in the region. Unlike Chichen Itza, these decorations were made using stucco and limestone mortar rather than being carved from stone.
While you're in the area, and if you have your own transport, around a mile from the ruins is beautiful X'Canche cenote which is open to the elements and where it's possible to go for a relaxing swim.
If you don't make it to Ek Balam, you can at least find sculptures from the site at the Gran Museo del Mundo Maya in Merida.