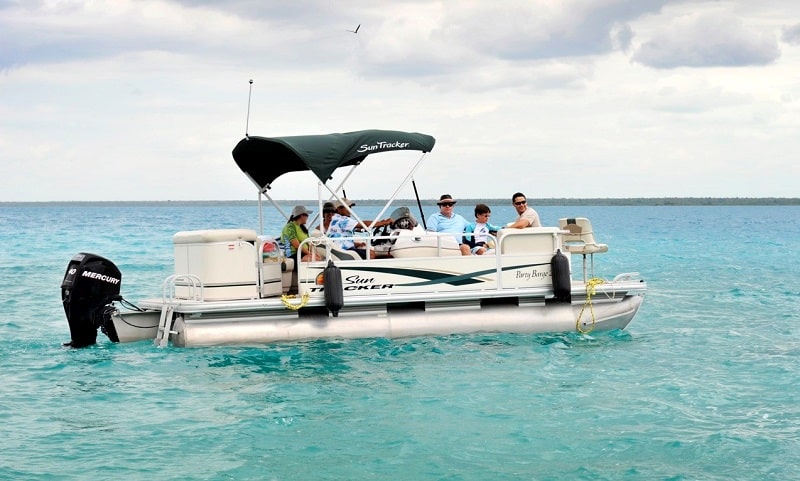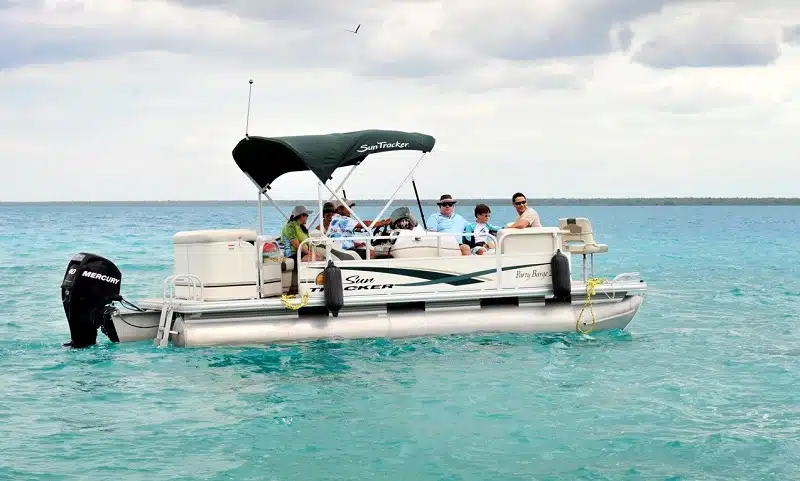 Laguna Bacalar is one of the Yucatan Peninsula's great, unexpected highlights and the best way to enjoy your visit is undoubtedly by taking a boat trip.
With accommodation spread out along the lake and only a small town on its western shore, the best way to arrange a boat trip on Laguna Bacalar is, where possible, through your hotel.
Amongst the best and most reliable such boat trips is arranged by hotel Rancho Encantado, located on the north western shoreline of Laguna Bacalar and one of our featured accommodation options.
This particular boat trip lasts approximately two hours and takes in visits to three cenotes that feed the lake. The most famous of these is known as the Black Cenote that, at a depth of 90 metres, is the deepest cenote on Laguna Bacalar. The name 'Black Cenote' refers to the fact that, because of its depth, the dark colour of the water clearly stands out amidst the surrounding shallows.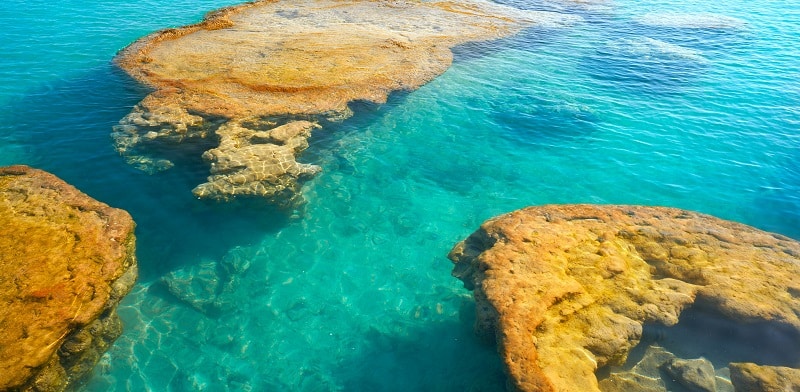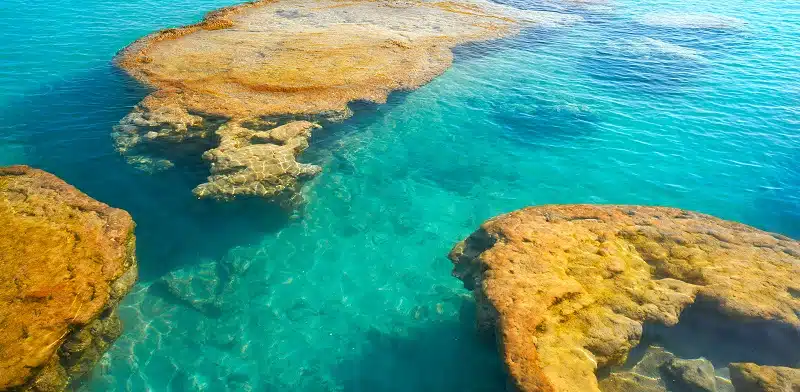 Cenote Esmeralda is only slightly less deep, reaching down to a depth of 70 metres, while the third, Cenote Cocalitos, is much shallower and is known for its stromatolites, small mounds of rock created by bacteria.
As part of the boat trip you will also pass through the Pirates Channel (El canal de los Piratas), an artificial channel linking Laguna Bacalar with the River Tondo and named after the various pirates and smugglers that came in search of exotic birds and precious wood.
There will be opportunities to go for a swim in the lake as part of the trip so be sure to come suitably attired, take a towel and, if you have one, a mask.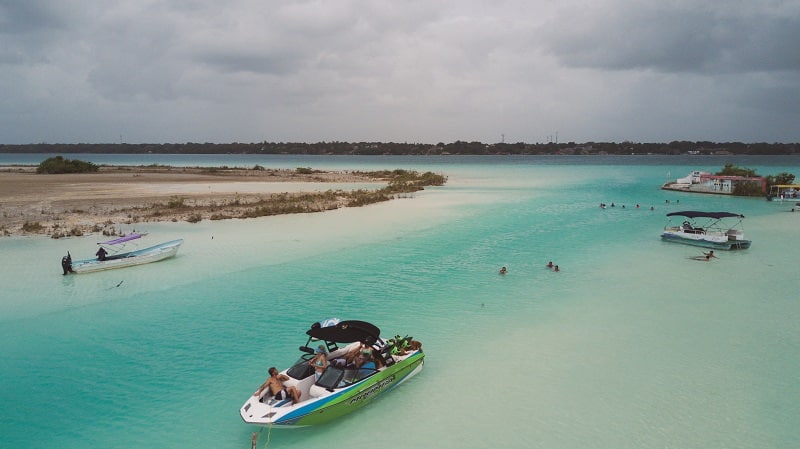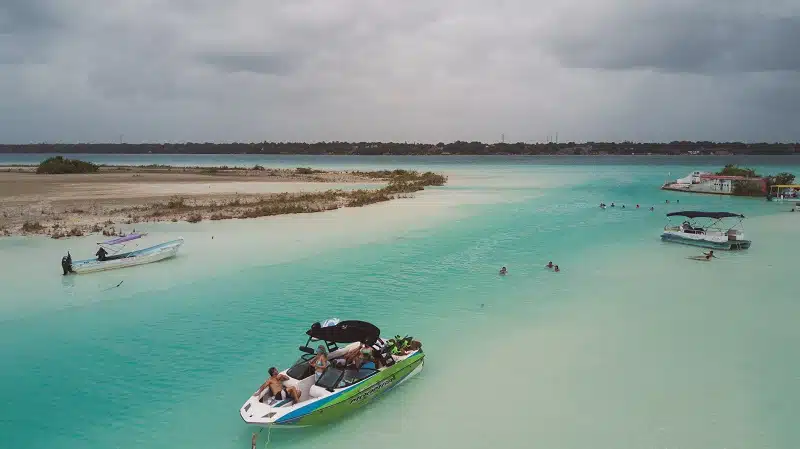 Some basic information about the boat trip (correct at the time of press and subject to change without notice).
Departures are from the Rancho Encantado dock at 10:00 & 13:00 daily.
The boat trip lasts approximately two hours
Departures operate with a minimum of four passengers
The price is 500 pesos per adult, 200 pesos for children under 12
Included in the price are fruit snacks and a drink
Private bookings are also available on request
All Beyond The Ordinary holidays are entirely tailor made so there are numerous ways in which Laguna Bacalar can be incorporated into an itinerary. One such example would be the Yucatan Peninsula Loop, a 14 night self drive tour of the region.
To discuss your own plans for a trip incorporating Laguna Bacalar, please either call on 01580 764796 or drop us an email on travel@beyondtheordinary.co.uk