Cueva de los Peces is a sinkhole, or cenote, located near the Bay of Pigs and a quirky alternative to swimming in the adjacent ocean.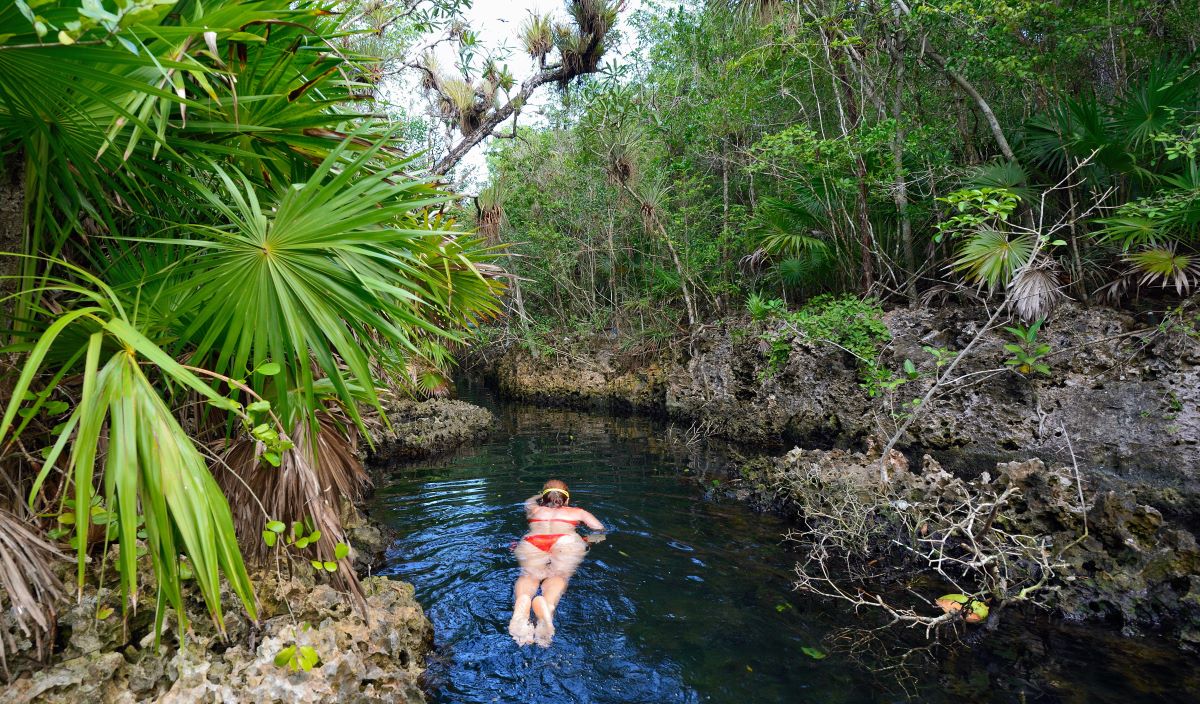 While cenotes are a common and popular feature of the nearby Yucatan Peninsula of Mexico, the Cueva de los Peces is the only one that we are aware of in Cuba, or at least the only one that is suitable for human use.
As the name suggest (Cueva = Cave, Peces = fish), it is also home to a variety of tropical fish which only adds to its attractiveness.
Located roughly midway between Playa Larga and Playa Giron within the Zapata Peninsula, an area that very few visitors make it to, the Cueva de los Peces is hard to get to without one's own car although we do include it on our Touring Transfers between both Vinales & Cienfuegos and Havana & Cienfuegos.
There is a small restaurant onsite offering drinks, snacks and basic meals and which, perhaps just as importantly, usually has snorkeling equipment available for hire.
If you just want to chill out, there are a number of hammocks dotted around the area.
Although subject to change, the site is generally open between 08.30 and 17.30.
All Beyond The Ordinary holidays to Cuba are tailor made to clients' requirements. To discuss your holiday plans, either give us a call during the day on 01580 654796 or ping us an email via travel@beyondtheordinary.co.uk