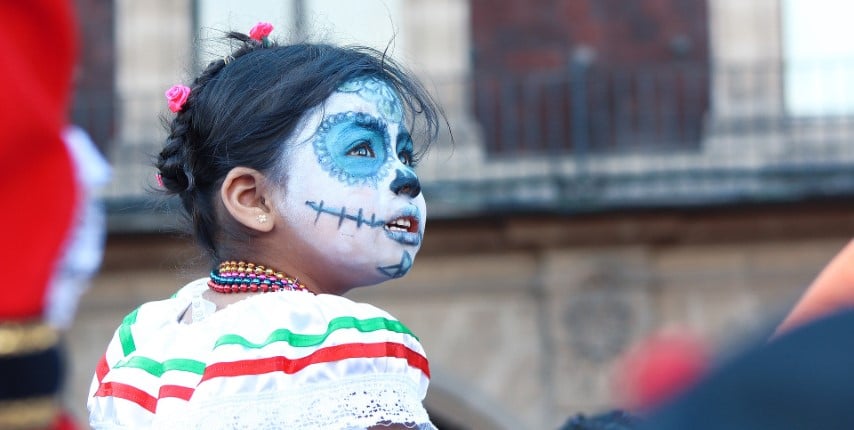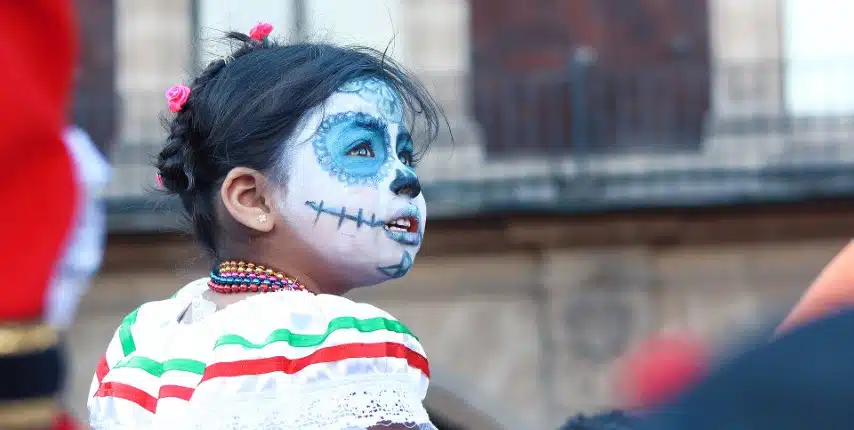 Day of the Dead (Dia de los Muertos in Spanish) is a uniquely Mexican holiday that is celebrated across the country.
As the name suggests, Day of the Dead is a way of Mexicans remembering, honouring and praying for friends and family who have passed away. And to have a party.
Although now recognised throughout Mexico (in the 1960s it was declared a public holiday) Day of the Dead can be traced back to the Aztec civilisation which was mainly based in the centre of modern day Mexico; other ethnic groups in this huge country had entirely different traditions.
Although referred to in the singular, Day of the Dead generally takes place over 3 days, starting on 31st October. The original celebration took place in the summer months but, as with much of modern history, it was 'amended' to fit around the customs and traditions of Christianity, namely the Catholic celebrations of All Souls Day and All Saints Day.
As part of the celebrations, people will often leave offerings at the graves of departed friends and family as well as building their own private altars (ofrendas) at home. In keeping with the Spanish influence, Day of the Dead also includes street parades and public gatherings and it is this aspect of the celebrations that most tourists to the country associate with Day of the Dead. Well, that and all the skulls.
The Sugar Skull tradition of Mexico came about because many of the indigenous population were too poor to buy decorations so, instead, learned how to make sugar art for their Day of the Dead celebrations. The skulls represented a friend or family member who had died and had their names written on the forehead before being placed in the aforementioned ofrenda. Sadly, the art of making genuine sugar skulls is dying out as and being replaced by mass manufactured versions.
For visitors to Mexico's Yucatan Peninsula, the best places to enjoy Day of the Dead celebrations are away from the resort hotels of the east coast and into the towns of Valladolid, Merida & Campeche.