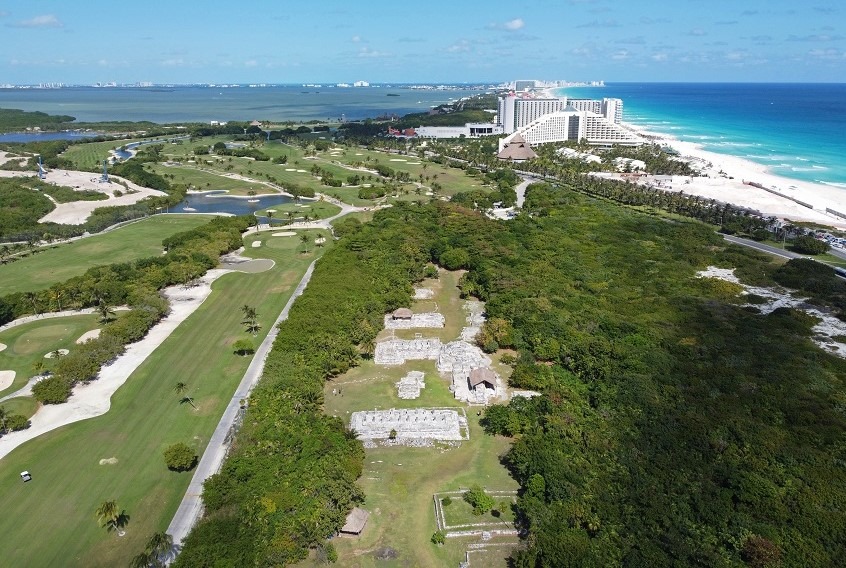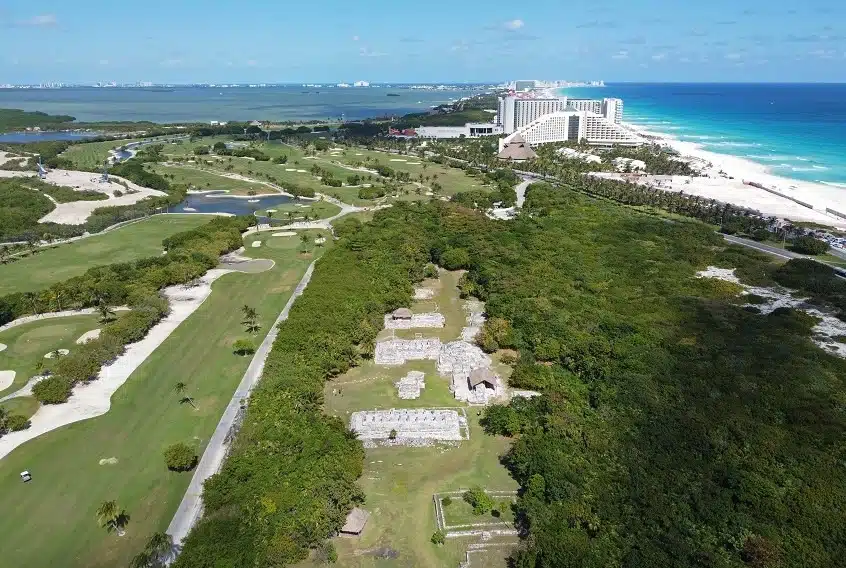 Cancun is not somewhere one associates with history or culture so, to stumble across El Rey archaeological site generally comes as something of a surprise.
Although El Rey was never particularly large, it is thought to have been inhabited for at least a thousand years before the arrival of the Spanish and was one of a number of Mayan ports located along the Yucatan Peninsula's east coast. Other such ports included Xcaret, Xelha, Muyil and, most famously, Tulum.
Despite this long history, the port's true name is still a mystery. It's current, given name, El Rey (The King) simply refers to a king-like sculpture that was discovered (by two English travellers) at the site and which is now to be found in the nearby Mayan Museum.
El Rey is located at the southern end of Cancun's Hotel Zone (on what would have been an island at the time), wedged between the coast and a golf course.
In total, there are said to be some 47 structures and, although it is certainly incomparable to the great Mayan cities to be found inland, if you find yourself in Cancun with time on your hands, it's certainly worth a visit, especially if you have your own hire car.
For clients overnighting at the Marriott Courtyard Cancun, near the airport, it's probably no more than 10 minutes' drive.
Exploring the site won't take up more than an hour at the most. At the time of writing, El Rey ruins are open daily between 08:00 & 16.30 with tickets costing 50 pesos.
You might also be interested on our feature on Quintana Roo (the state in which Cancun is located).