Quintana Roo is a state in Mexico and one of three, together with Campeche & Yucatan, that make up the broader Yucatan Peninsula.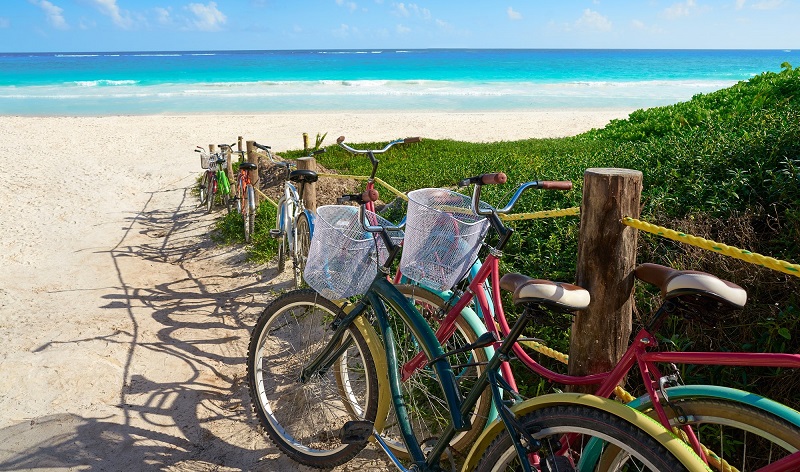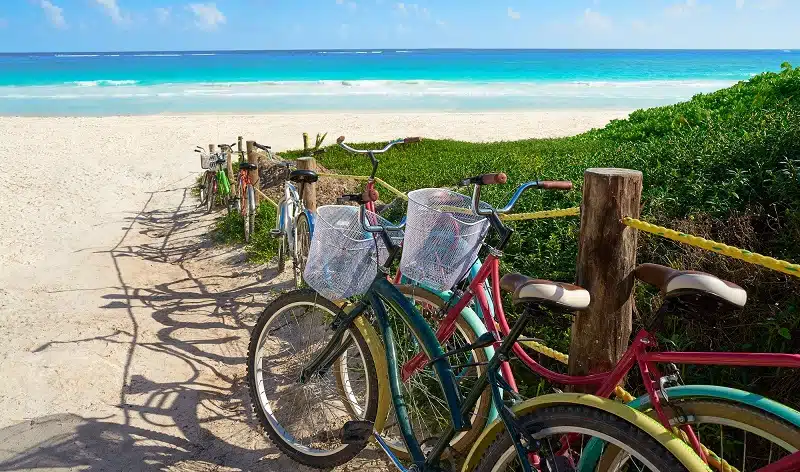 Before the arrival of the Spanish, the region was part of the vast, Mayan civilisation that stretched across modern-day Mexico, Guatemala, Belize, Honduras & El Salvador.
Thereafter, from the Spanish colonial period through to independence, Quintana Roo was part of neighbouring Yucatan state, a largely self-governing entity, with Quintana Roo itself only officially becoming part of Mexico in 1902.
So, brief history lesson over, what does Quintana Roo have to offer travellers today?
Beaches of Quintana Roo
As Mexico's easternmost state, there is no doubting Quintana Roo's greatest attribute, namely its world famous Caribbean coastline, home to some of the most beautiful beaches anywhere in Latin America.
The best beaches are generally to be found along the northern half of this coastline, running south from Cancun to Tulum and encompassing what is now commonly referred to as the Riviera Maya.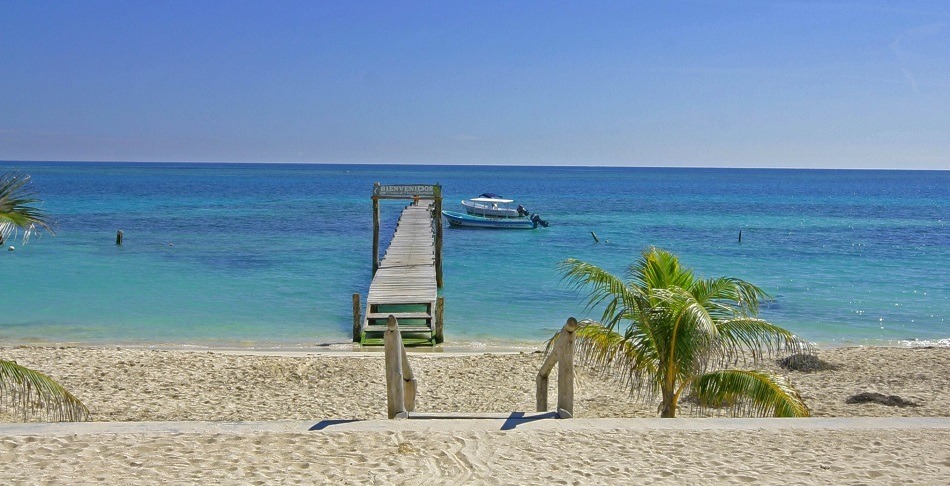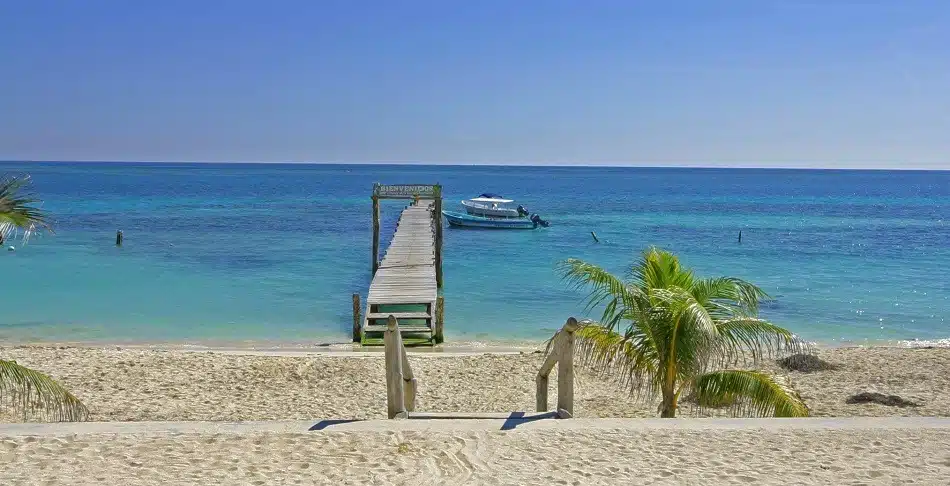 For island lovers, Quintana Roo also includes the islands of Cozumel, Isla Mujeres and Holbox, the last of these being located off the state's northern coast, within the Gulf of Mexico.
In addition to beautiful beaches, the state can boast incredible variety, quantity and quality when it comes to beach hotels. No matter what your tastes, from huge All Inclusives to tiny BoHo hotels, this is a region with something for everyone.
Accordingly, the majority of our clients elect to end their holiday with time spent relaxing at the beach (where and for how long is entirely up to you) before flying home from Cancun' international airport.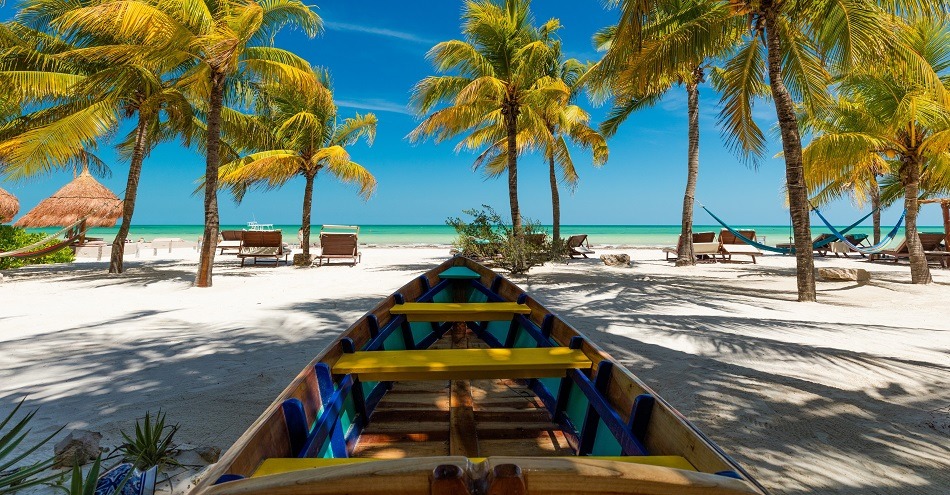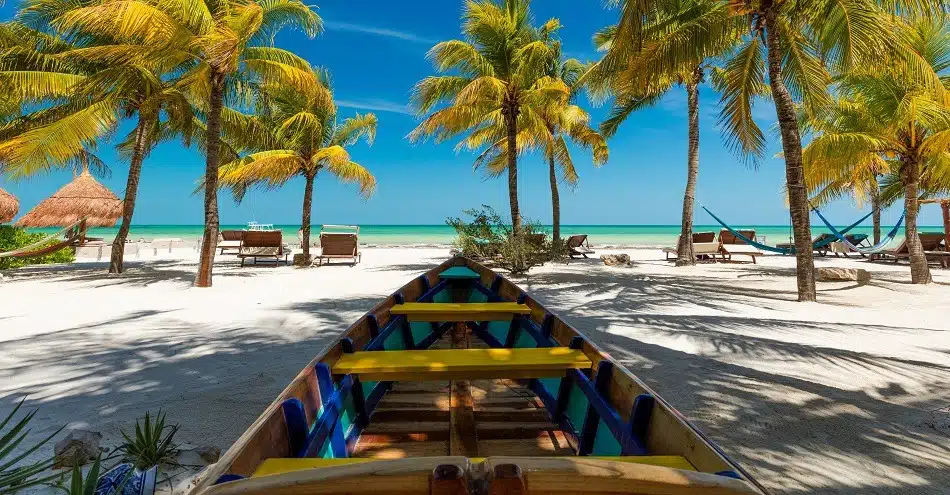 Mayan sites
While Quintana Roo can't lay claim to the region's largest or most historically significant Maya sites (you'll need to head into Campeche & Yucatan states for that), there are still a number of sites that really shouldn't be missed.
Undoubtedly the most famous (and visited) of these Maya archaeological sites is Tulum (image below). Although there are many larger and more culturally important sites, none can match Tulum for its spectacular setting, perched on cliffs looking out over the Caribbean. Did the Maya predict Instagram?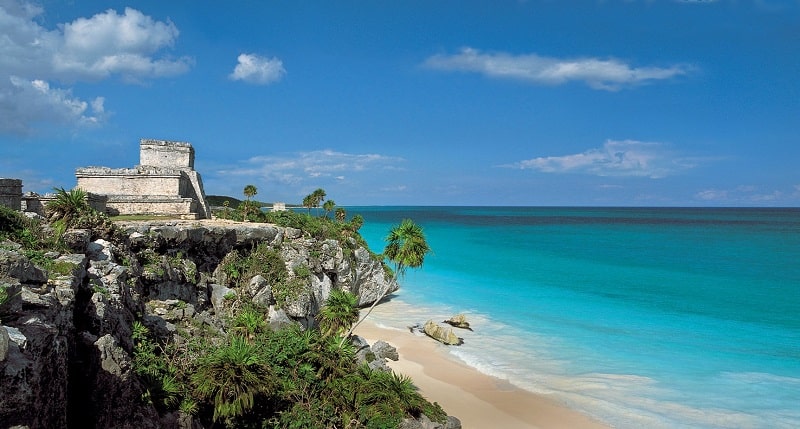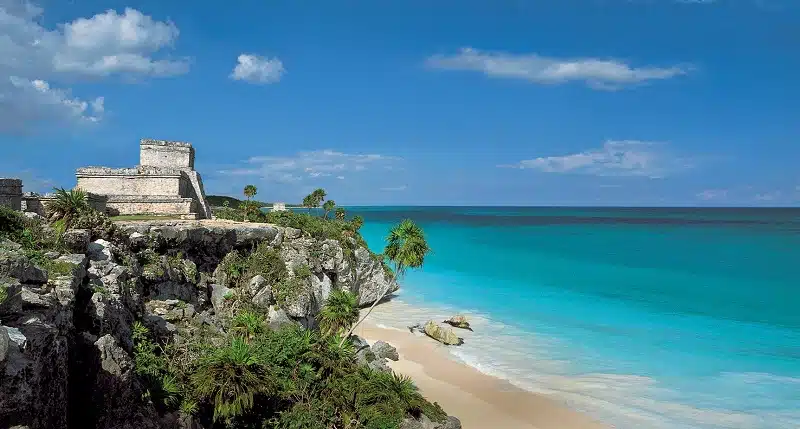 A short drive inland from Tulum, Coba is your more typical Maya site, with large sections still buried under dense shrubbery. The undoubted highlight of any visit to Coba (image below) is the chance to climb its main pyramid, one of the largest in the region, and enjoy panoramic views from the top.
If you want to sample a Maya site without the crowds of Tulum, well, you'll need to get away from the crowds which in turn means getting away from the coast.
One of our favourite, smaller Mayan sites is Kohunlich, located in the very south of Quintana Roo, just west of Chetumal. Chances are, you might have the place entirely to yourself.
At the opposite end of the scale, many visitors to Cancun (and we generally suggest no more than an overnight on arrival) will be surprised to hear that there is a small Maya archaeological, El Rey,  site right next to the golf course.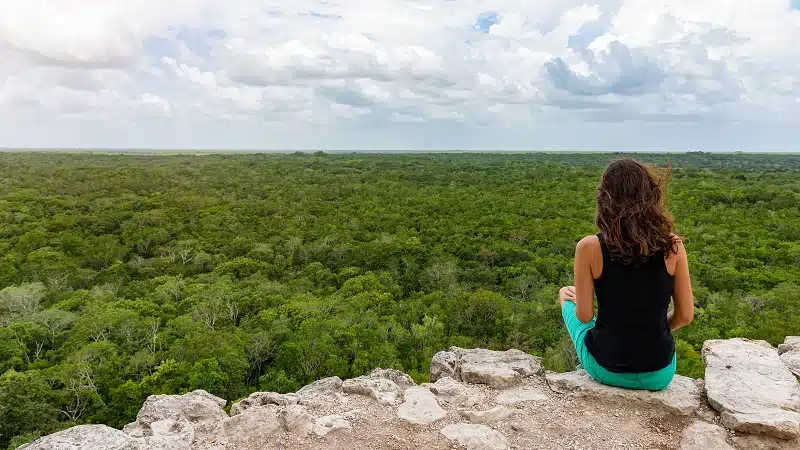 Colonial towns
Mexico as a whole is famous for its beautiful, colonial-era towns that can be found right across the country. Just not in Quintana Roo.
The state's capital, Chetumal, apart from being very remote, is pleasant enough but certainly not a destination in its own right.
Luckily, the neighbouring states of Yucatan & Campeche boast an abundance of colonial-era charm with the likes of Valladolid, Izamal, Merida & Campeche (pictured below).
While it is possible to visit Valladolid on a long day trip from the beach, our focus is very much on multi centre touring holidays.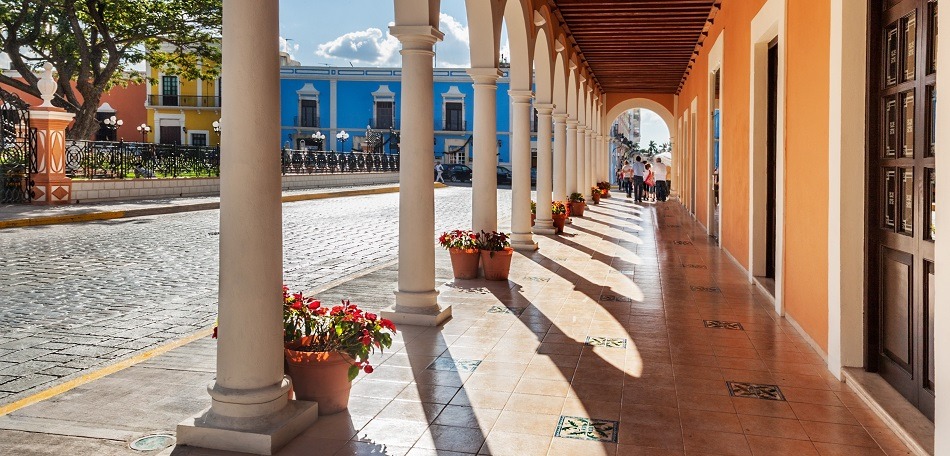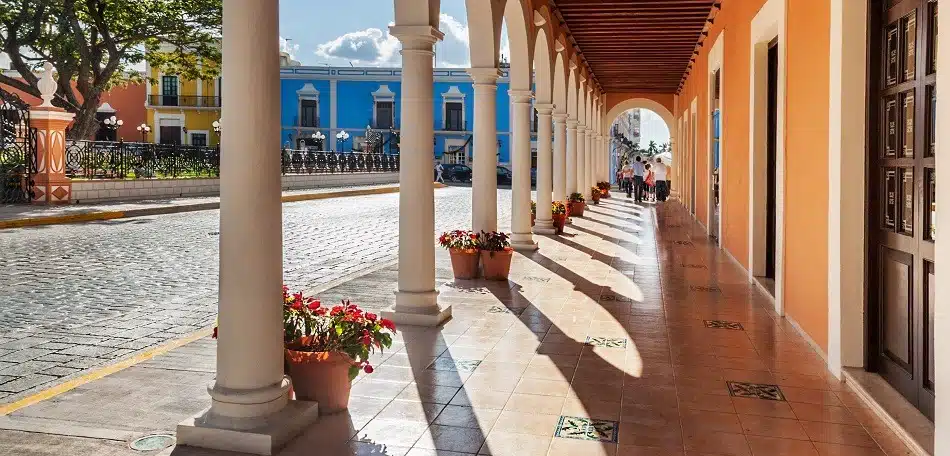 Nature
The shining light in the state's eco-credentials is undoubtedly the beautiful Sian Ka'an biosphere reserve, located south of Tulum.
This UNESCO designated biosphere is home to a wide variety of flora and fauna and an important break on coastal development. The best way to visit is on an organised day trip through a local, community based tour company.
Further south still is one of the region's largely unknown gems, beautiful Laguna Bacalar. While most visitors head to the coast for their R&R, the shallow, multi-hued waters of Laguna Bacalar are perfect for swimming and more tranquil than large stretches of the coast.
Beyond The Ordinary are specialists in tailor made itineraries to the Yucatan Peninsula. To discuss your plans and requirements, either email us on travel@beyondtheordinary.co.uk, give us a call on 01580 764796 or connect via Facebook.