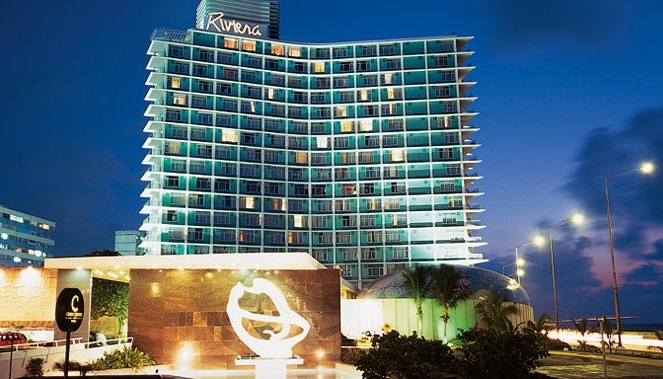 The Riviera Hotel in Havana is perhaps the classic 1950s Cuban hotel which, it has just been announced, will be taken over by the Iberostar group in early 2017.
Built in 1957, just 2 years before the Cuban Revolution, it was designed by the prolific American architect Igor Polevitzky, who did much to shape the hotel scene in nearby Miami Beach. The Riviera Hotel was Polevitzky's most famous work and was commissioned by Meyer Lansky, one of the most infamous mobsters of his time.
On completion of the hotel, Lansky took up residence in the Presidential Suite on the top floor and gave himself the rather ominous job title of 'Kitchen Director' – one can only wonder?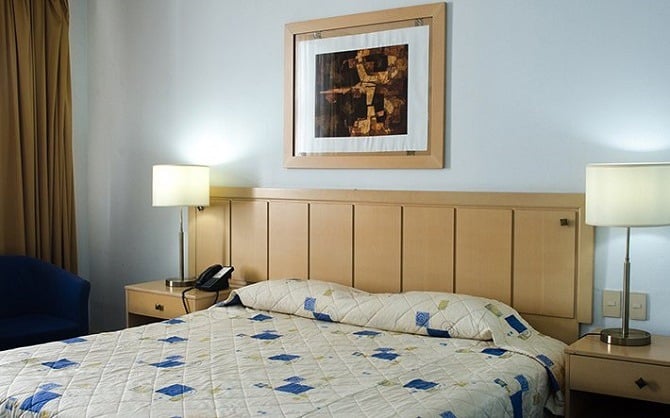 Located alongside Havana's iconic seafront Malecon in the city's Vedado district, all 352 rooms at the Iberostar Riviera offer sweeping ocean vistas and, as soon as the takeover is complete, will undergo extensive renovation as part of the hotel's upgrade to a 5* property. So far however, there has been no confirmation of when work will commence or be completed.
So, somewhere to consider staying in the future? Well, no actually. I love 1950s vintage as much as the next person (the hotels' swimming pool is a thing of great beauty) but all that can easily be enjoyed by visiting the hotel for a drink and explore.
The unfortunate fact remains that, for all its architectural and historic merit, the Iberostar Riviera Hotel is located some distance from Old Havana (a good 10 minutes at least by taxi) in an area that has pretty much no other redeeming features. The only nearby building of any note is the neighbouring 5* Melia Cohiba hotel.

Iberostar already operate two very popular hotels in the heart of Old Havana, the Iberostar Parque Central & Iberostar Packard, so I would expect the Iberostar Riviera to be popular with tour groups, business travellers and good old airline crew (it's a shame Pan Am are no longer with us). Of course, with Havana's current hotel shortage, not everyone can stay in Old Havana so anything to improve existing bed-stock is to be welcomed.
Commenting on the news, Enric Noguer, General Director at Iberostar's America division had the following to say.
"The acquisition of this hotel marks a especially important step for us, as it consolidates our quality offering and presence in Havana, with a historically famous hotel. For Iberostar, Cuba is a hugely important destination, key in our plans for expansion, which is why we'll keep betting strongly to further develop quality and competitive accommodation in this country."
Of the other iconic, mobster hotels, the Capri is run by NH Hotels and the Habana Libre by Melia; only the most famous of them of all, the Hotel Nacional, will remain under local management from next year.