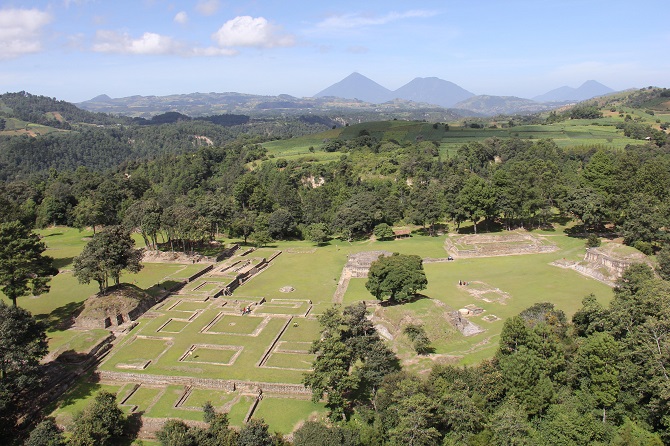 Iximche was the 15th century capital of the Kaqchiquels, having relocated here from K'umarcaaj. At that time, the Kaqchiquels were at war with their great rivals, the K'iche, and the site of their new capital, a flat plateau surrounded by steep ravines, made for excellent natural defences.
When the Spanish first arrived in Guatemala in 1524 they set up their first base at Iximche and joined forces with the Kaqchiquels against their bitter enemy. Unfortunately, as was often the case, this alliance was short lived and soon ended with the Kaqchiquels themselves being defeated by the Spanish.
Although the ruins at Iximche can't compare in scale to those at Tikal, Yaxha or Copan, they are nonetheless well worth a visit, especially as they are conveniently located between Lake Atitlan and Antigua. From both Panajachel & Antigua, it takes around 80 minutes by road to reach the site.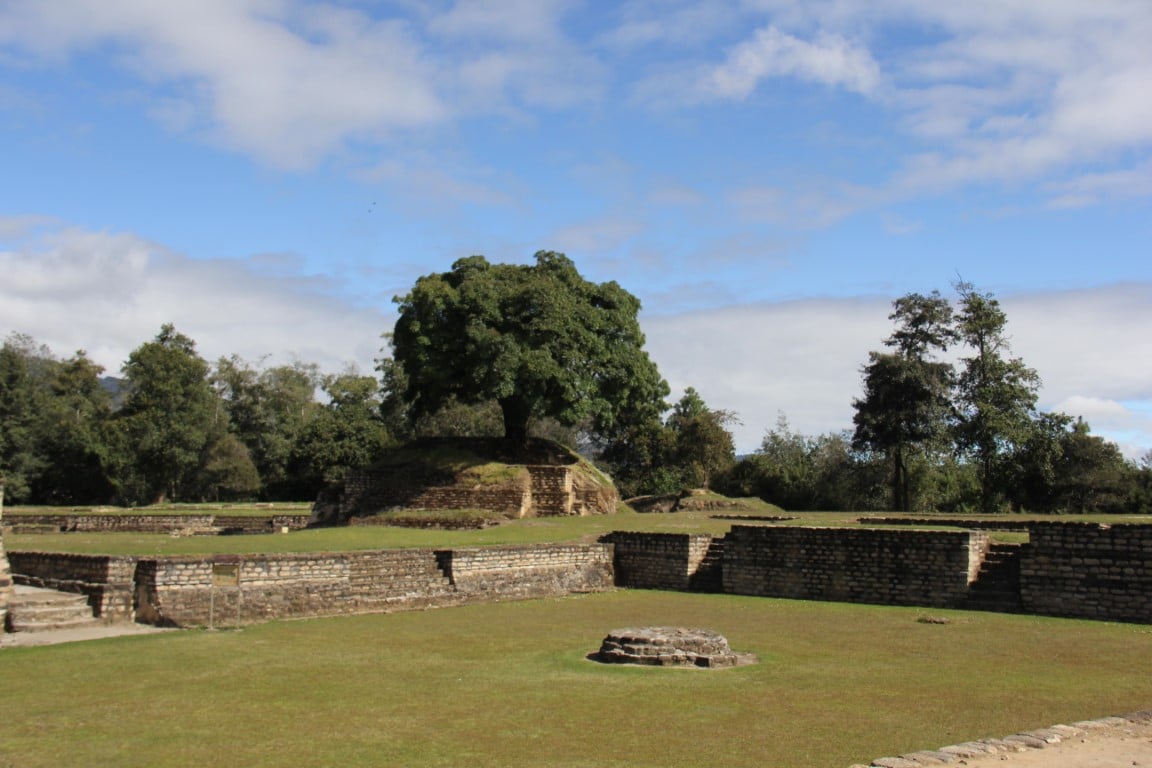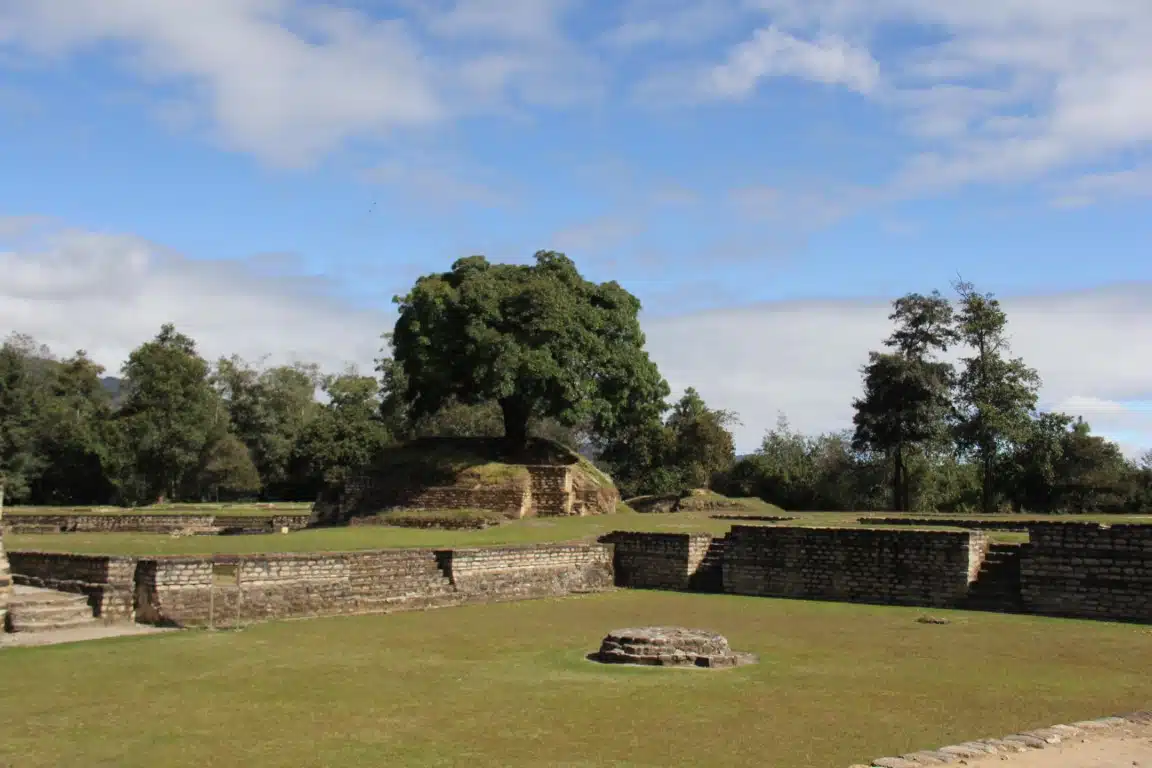 Entry to the ruins costs 50 quetzales (£1 = 11 quetzales approx) and guides are available locally from the equivalent of about £10; if you don't want a guide, the site is small enough to get around on one's own without any trouble.
There is a very small visitor centre at the entrance with a relief map showing how Iximche would have looked. Unfortunately, all the literature is only in Spanish.
Exploring Iximche shouldn't take more than an hour or so but, with its parkland setting and sparse crowds it's generally a very enjoyable experience. A word of caution however as, due its elevated position, Iximche can be quite breezy so a light jacket is recommended during the cooler months.
As Iximche is still considered sacred by local Mayan tribes, you will often find religious ceremonies taking place within the ruins. Fascinating to watch from a distance, photos should not be taken at any time and certainly not without first asking for permission.
Similar to Iximche, but rather more remote, are the ruins of the Maya city of Zaculeu.