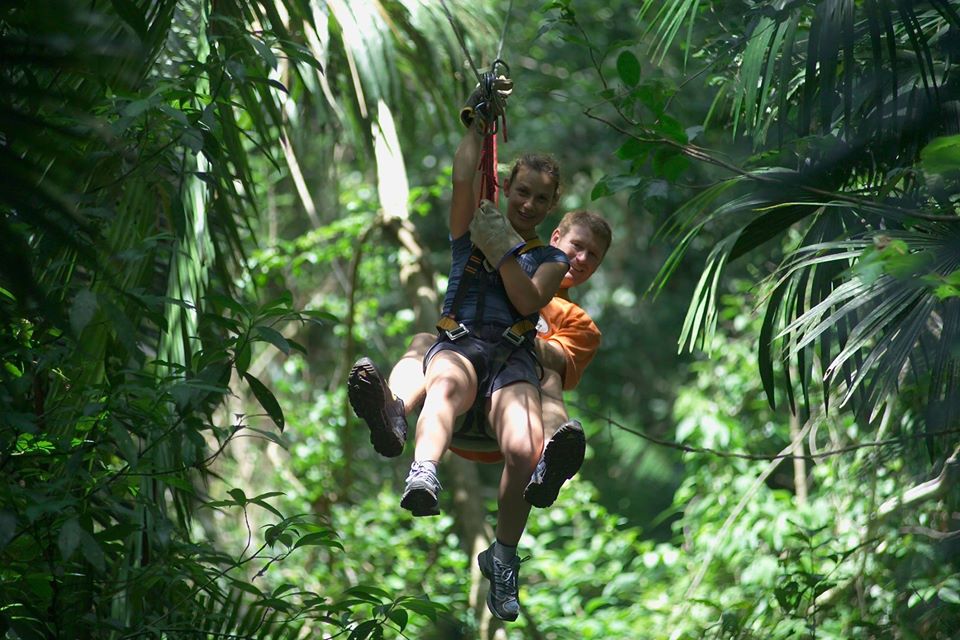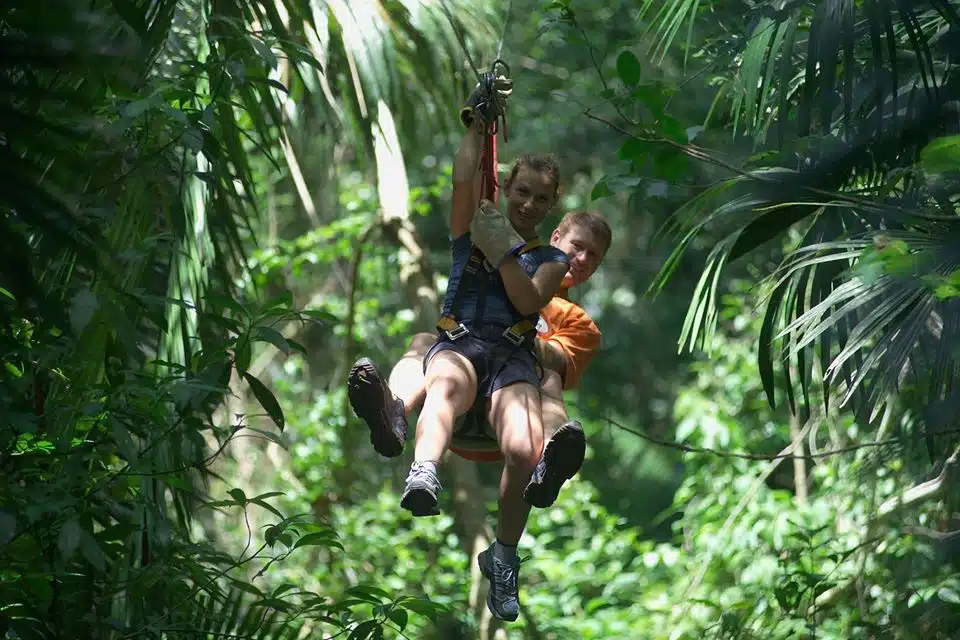 Ixpanpajul Natural Park is less than 30 minutes' drive from Flores town and is probably best described as an eco-adventure park.
Covering some 1,100 acres (450 hectares) of lush, tropical forest, Ixpanpajul is home to over 200 species of trees, some 150 species of birdlife and around 40 different mammal species including both spider monkeys and howler monkeys.
Although there is something for everyone at Ixpanpajul the park is particularly suited to the young and young-at-heart.
Most visits to the park begin with a walk along the elevated skywalk, a series of six suspension bridges that offer participants a bird's eye of the forest and, well, the birdlife. This can take anything from 1 to 2 hours depending on how fast you wish to go.
After a break at the Miramas lookout with its panoramic 360 degree views of Peten, visitors to Ixpanpajul then have the option to ramp up their adrenalin levels with an approximate 90-minute zipline adventure (aka the 'Tarzan Tour') through and above the forest canopy.
Having completed the zipline route and returned to terra firma, you can then choose to hop in a tractor, saddle up on horseback for a circuit of the surrounding fruit tree plantation or head out on your by mountain bike.
Lunch and light snacks are available at the Park restaurant after which there will be time to relax and enjoy the beautiful natural surroundings in the comfort of a hammock before you are driven back to your accommodation.
Those clients who aren't quite ready to call it a day may wish to consider continuing their day with a visit to Monkey Island, located within the grounds of nearby Las Lagunas hotel.
Ixpanpajul is just one of our recommendations for things to do in Flores.
To discuss your Guatemala holiday plans, simply give us a call during office hours on 01580 764796 or drop us an email via travel@beyondtheordinary.co.uk – we look forward to hearing from you.