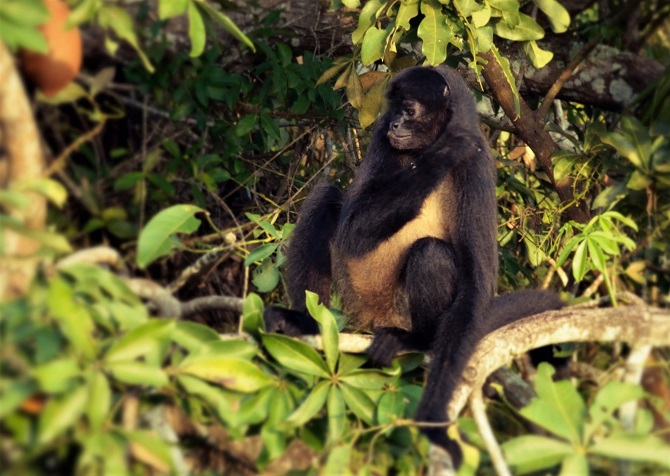 I don't know of that many hotels with their own, private lake. I know even fewer – well, one actually – with both a private lake and an island inhabited by monkeys. Welcome to Monkey Island at Las Lagunas hotel.
Located a short drive from the town of Flores, in Guatemala's Peten region, Las Lagunas is a small, luxury hotel set in a 300-acre private reserve. Within this reserve there are no less than 5 lakes, with the hotel itself built facing, and over, the largest of these lakes, Laguna Quexil. Within Laguna Quexil there are then 2 islands, one of which is dedicated to the breeding and care of spider monkeys.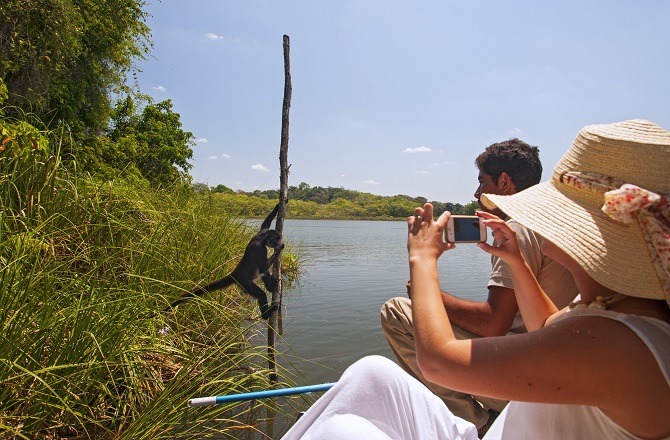 For those staying at the hotel (but also for visitors, by advance booking), a small launch takes guests out to the island to witness the monkeys being fed fresh fruit and vegetables. It is not possible to set foot on Monkey Island but that really doesn't matter because, on hearing the approaching launch, the monkeys will soon descend from the numerous overhanging trees to claim their delicious treats.
Occasionally, some of the bolder monkeys will even jump onto the boat but don't worry, they aren't big and there is always an expert guide on hand to manage the situation.
After visiting Monkey Island, the launch will continue with a tour of the lake which is surrounded on all sides by lush vegetation; it really is very beautiful. It's so beautiful you might feel tempted to jump in for a swim. Don't, the lake is also home to crocodiles.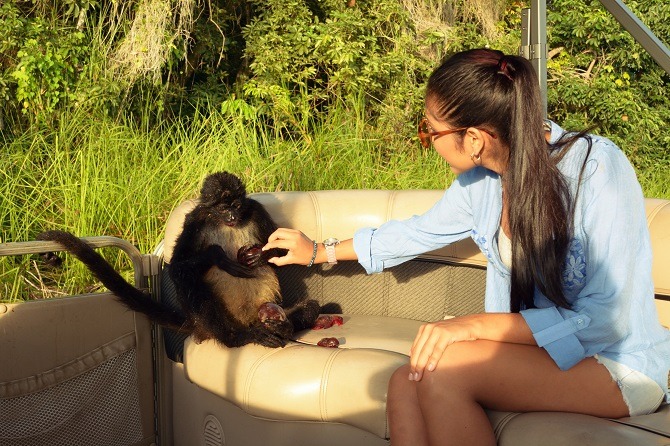 For those who want to enhance their experience still further, it is possible to visit Monkey Island on a private basis and to include whatever nibbles (no, not bananas) and tipples you desire.
With so much protected land, not to mention the aforementioned 5 lakes, Las Lagunas is also a great place to spot a wide variety of bird-life. For those seeking something more active, the hotel also has a selection of mountain bikes for guests' use.
Depending on timings, it may be possible to combine Monkey Island with a visit to nearby Ixpanpajul Natural Park.
For further inspiration, please visit our Things To Do In Flores feature.