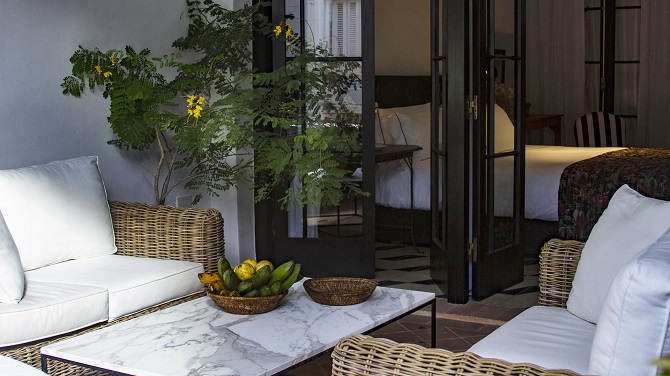 Although there are no official, published statistics, it is thought that there are now around 1000 casa particulares in Havana alone, with perhaps a third of those in Old Havana. So, apart from spending hour upon hour trolling through Trip Advisor, where does one go for tips on the best casas in Old Havana? Why, here of course.
Having first visited Cuba in 1995, before there was even such a thing as a casa particular, I can honestly lay claim to knowing pretty much all of Havana's hotels from first-hand experience – all 50 or so of them. Getting to know all of 'just' Old Havana's 300 plus casas isn't going to happen. It's hot, sweaty work and all those blinking stairs…….no thanks.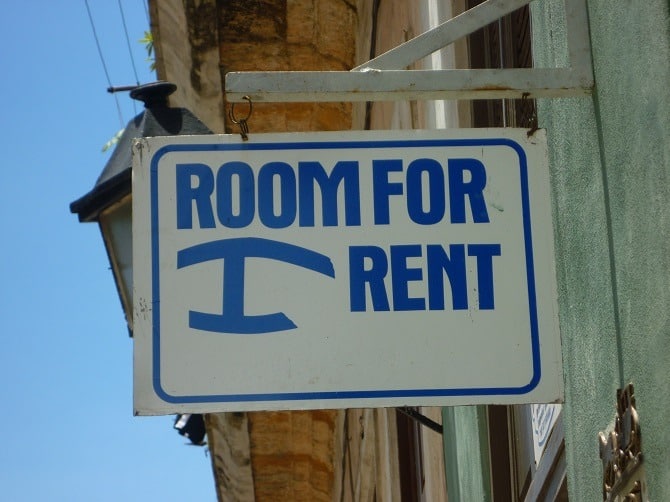 That said, I have visited quite a few of them, so what follows is my recommendations for some of the best casas in Old Havana. Please note that all the casas featured below have rooms with a/c and ensuite bathrooms and include breakfast in the price.
Where better to start then that at the top, with Old Havana's best (and priciest) casas.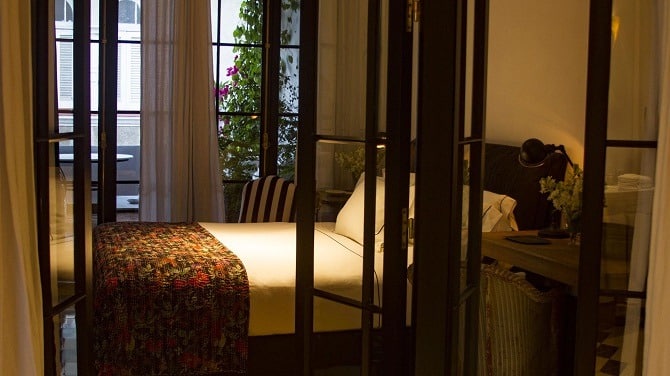 Top of the pile (picture above) and the closest that any Old Havana casa comes to boutique-hotel quality, is Casa Loma Del Angel. Located in the hip Loma del Angel neighbourhood of Old Havana and with just 2 rooms, 1 of which has a wonderful terrace, the Casa Loma is undoubtedly the most luxurious casa in Old Havana. As with anywhere, luxury comes at a price and, with just 2 rooms, you'll need to book a long way ahead.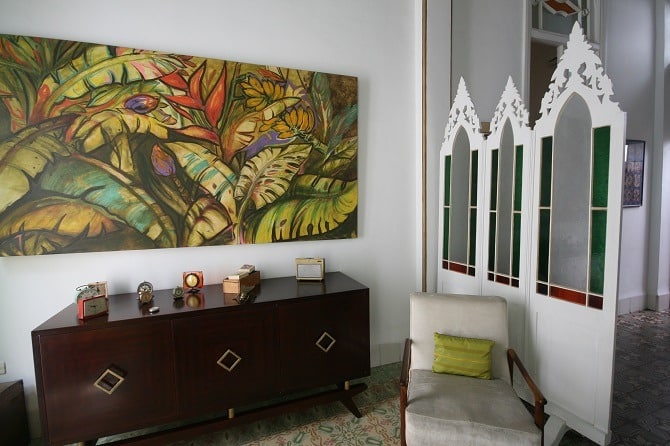 If your budget doesn't run to Casa Loma, or it is full, then there are a number of casas that are quite a bit cheaper but still full of charm and character. The best-of-the-rest (and this really is purely subjective) is Casa Vitrales (picture above) which is just around the corner from Casa Loma. Of a similar standard, I can also highly recommend Casa El Madero (picture below), Sueno Cubano, Casa La Morada, Residencia Santa Clara & Epicentro Luxury House.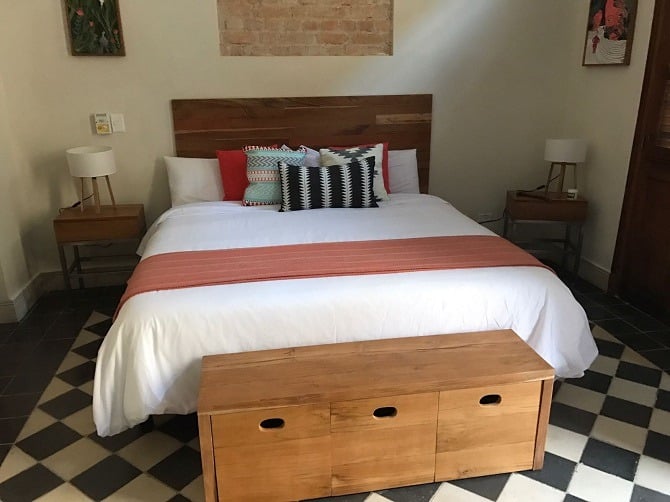 Another, smaller, drop in price brings up another tranche of casas. My favourite, yet again in Loma del Angel neighbourhood, is Hostal Habana 101, largely on account of its wonderful roof-top terrace and light, airy rooms.
If you're looking for something even cheaper, I'd say either Casa Azul or possibly Casa Belen 1850.
Please note that the vast majority of casa particulares in Old Havana are located upstairs and, very often, these stairs can be quite steep. Visitors with mobility concerns, who would like ground-floor access, should consider Casa Prado Colonial (picture below)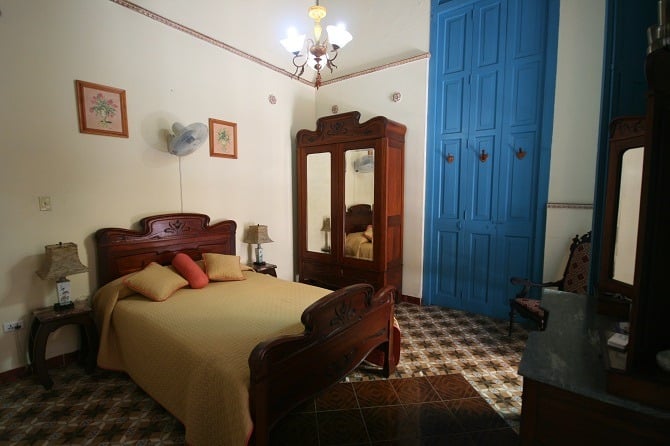 While the oft-limited number of rooms in many casas can be a problem when it comes to availability, for families or groups of friends (who can book in advance) it does also offer up the opportunity to book up an entire casa and have the place to yourself.
Casa Loma del Angel – Calle Cuarteles 104, Loma del Angel, Old Havana – 2 rooms
Casa Vitrales – Calle Habana no. 106 e/ Chacon y Cuarteles, Old Havana – 6 rooms
Casa El Madero – Calle Santa Clara no. 59 e/ Oficio e Inquisidor, Old Havana – 6 rooms
Hostal Sueno Cubano – Calle Santa Clara no. 66 e/ Oficio e Inquisidor, Old Havana – 6 rooms
Casa La Morada – Calle Cristo 27 apto 1 e/ Muralla y Teniente Rey, Old Havana – 2 rooms
Casa Buenos Aires – Calle Tejadillo entre Villegas y Aguacate número 262, Old Havana – 2 rooms
Casa San Ignacio – San Ignacio No. 414 apto 6 e/ Sol y Muralla, Old Havana – 2 rooms
Hostal Habana 101 – Calle Habana 101, e Cuartales y Chacon, Old Havana – 5 rooms
Casa Prado Colonial – Prado 101, Ground Floor, e Genios & Refugio, Old Havana – 4 rooms
Hostal del Angel – Cuartales 118, 2nd Floor, e Misiones & Habana, Old Havana – 3 rooms
Casa Havana 19 – Calle havana 19 e/ Peña Pobre y Ave de las Misiones, Old Havana – 2 rooms
Residencia Santa Clara – Calle Santa Clara 13, Old Havana (7 rooms)
Casa Belen 1850 – Calle San Ignacio 506, Old Havana – 5 rooms (picture below)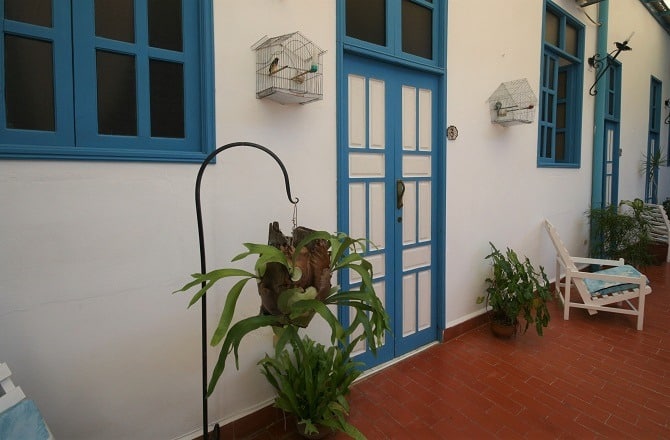 Travel Beyond The Ordinary